The following is a guest post from Imad Sayah – Follow him here on Twitter.
Social media, dedicated football channels, 24 hour coverage, reliable internet (defined as anything better than the ghastly modem dial up) were all in the distant future.  An infant's memory of the 1997 UEFA Champions League Final with one of my uncles holding the antenna at a certain delicate angle was all I had of Juventus for a while, bar an extended left hand and flying hair of a barely distinguishable blur in a blue jersey; that blur was the fragmented (refer to the antenna thing) image of what would be my hero and favorite player ever: Alessandro Del Piero.
That match ended in defeat, and we had to wait for months until we could watch Juventus again. Basketball was taking Lebanon by storm at the time, but nobody in my extended family really cared, Sundays always had fixed pillars here: Mass, Ferrari in Formula 1, Family lunch and Serie A, watching Juventus when it was broadcasted and waiting for newspapers the next day when it wasn't. Granted, some members of the family cheered another Italian team (Milan), but Juventus had a very strong presence in our conversations, even over the coveted "Sunday lunch" table.
What was most remarkable was that Juventus was the sort of thing I would dream about, and as years went on, I began to know more and more about this dream and about its legacy and prestige.
Any memorabilia bearing any resemblance to Juventus was a coveted prize at that time, and naturally I was extremely proud of the Del Piero poster, carefully and repeatedly scotch-taped in my bedroom.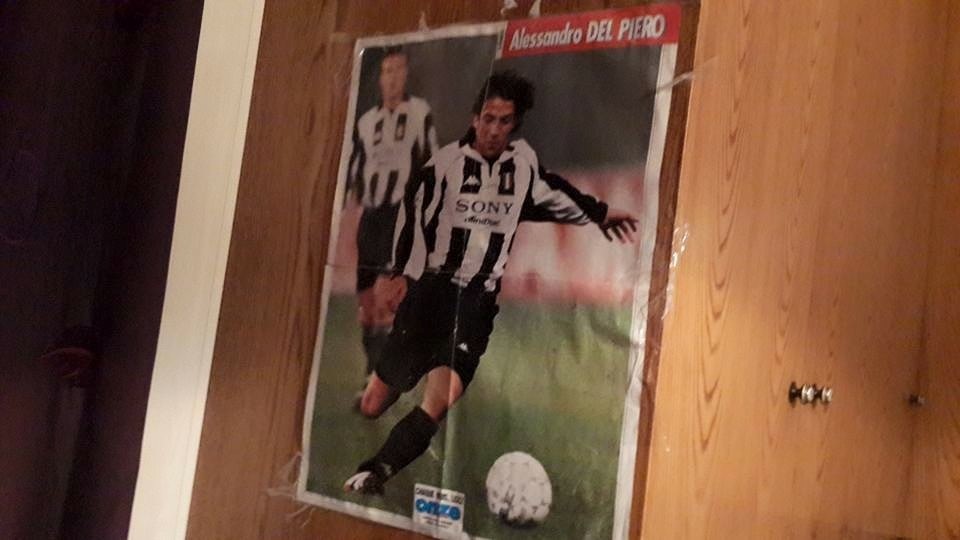 Come 2001 and TV coverage was getting better, unfortunately in time to watch us bottle the Scudetto that year to Roma in spectacular fashion. That, however, did nothing to stifle the enthusiasm for Juventus. In a run-down asphalt playground in rural Ain el Kharroube, I dedicated hundreds of hours, by conservative estimation, to the left sided border of the chalk-drown penalty area: The Del Piero zone. Only if I could bend it like Alessandro did! After every semi-successful attempt, I would stick my tongue out and run around with other kids not knowing what in God's name was crossing my mind, little did they know that Del Piero and Juventus as a whole had at the time grasped the entirety of my imagination.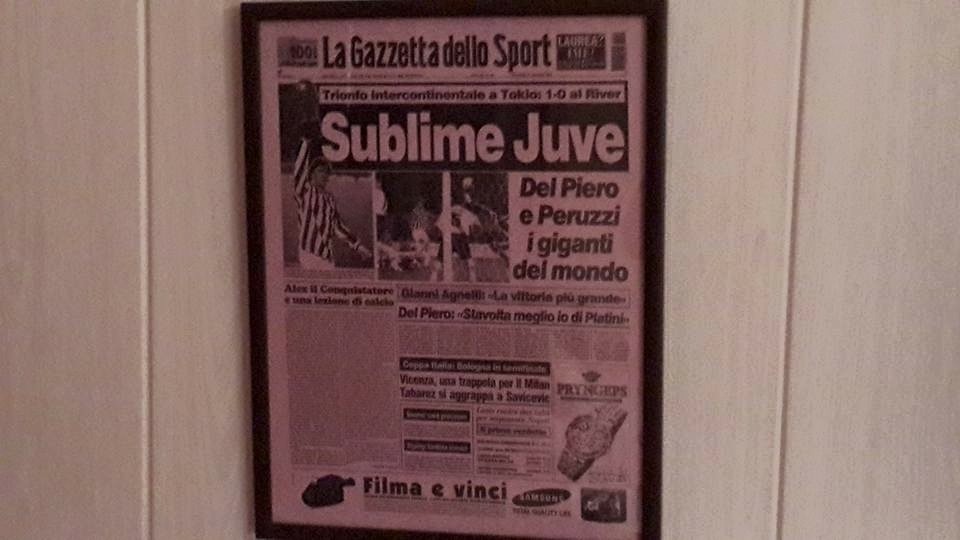 Support for Juventus was only equaled by support for Italy and the 2006 World Cup was one for the ages. We celebrated more and had more fireworks, incidentally, after the semi-final win against Germany than after the actual final. Buffon's heroics were a marvel, but the years after that were spent desperately trying to replicate Del Piero's immaculate finish against Lehmann.
Finding the right satellite received that broadcasts Serie B was not an easy task, nor was watching our heroes play in run-down, half empty stadiums.
These were our stars and they were out of place. We knew that we were coming back to where we belonged, and seeing Camoranesi, Trezeguet, Nedved, Buffon and Del Piero of course embodying loyalty was a historic event in its own right.
As the years went by Juventus eventually returned to their rightful place at the top of Italian football and onto the biggest European stage, and I had given up on attempting to replicate Del Piero's moments and settled for reveling in the joy all of Juventus brought to all of us when we reclaimed the Serie A. Memories of Pirlo's brilliance will endure, ADP's season saving goal against Lazio as well.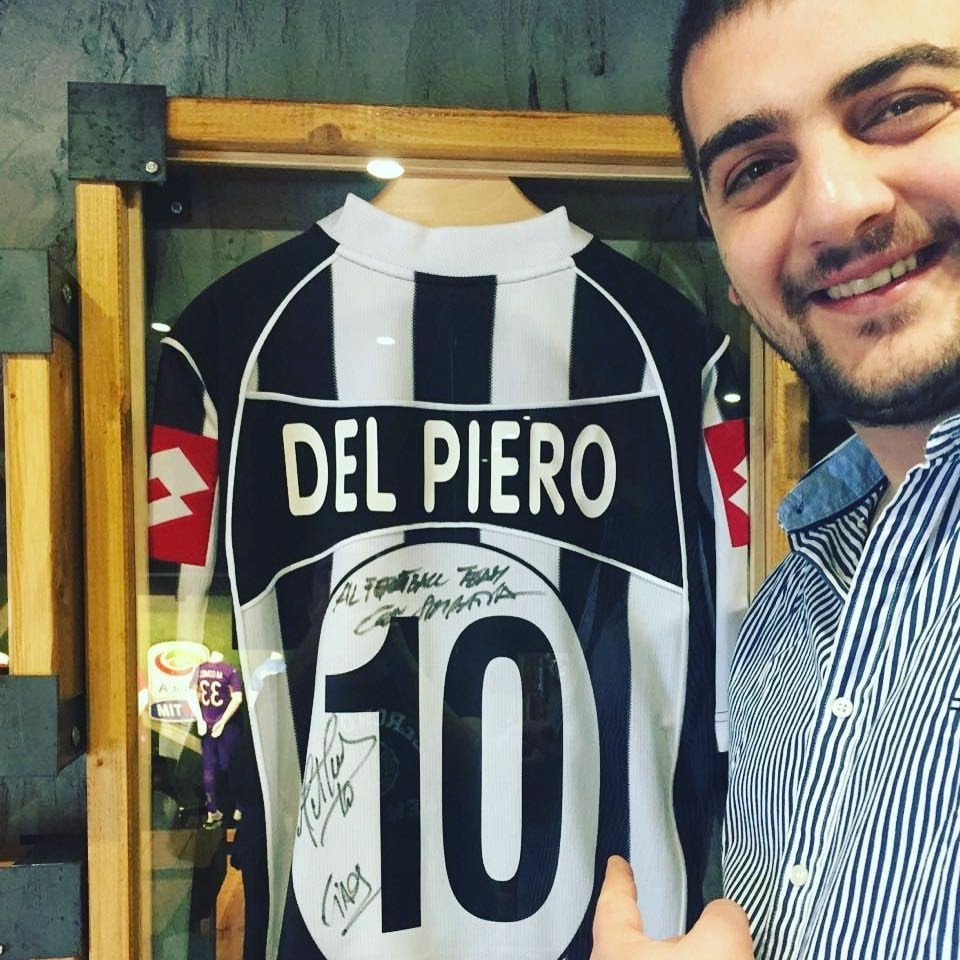 At the end of that season, however, the unthinkable happened. Del Piero said farewell to his old lady, and I said goodbye to my childhood.  "Juventus per sempre sara" and that was a truth I only realized after Del Piero, as my favorite players (active) became Buffon and Marchisio. Fast forward to today, and both these players are no longer with Juventus. It does not feel great, obviously, but it's the nature of football and life.
Quoting the Principino: "What's most important is that Juventus keep on winning" and we embark on this upcoming season with brimming optimism.
In my mind and heart, we will win the Champions League; Nedved's eyes will look proudly onto the players under the Madrid sky, Del Piero will be over the moon watching in Los Angeles, and a young man who still lives in Ain el Kharroube will again revel in all the joy and beauty that the old lady always brings with her.