Home » About Us
---
About Juvefc.com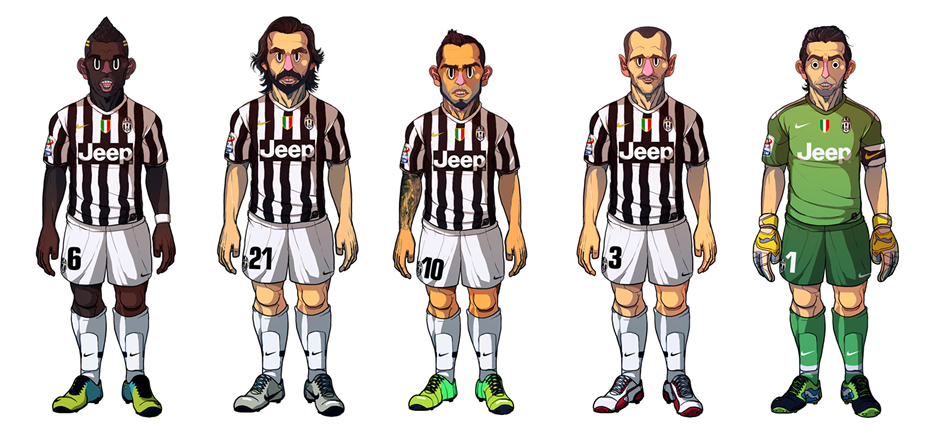 5th May 2002 – Juventus v Udinese: David Trezeguet has netted almost immediately after kick off and shortly after, Alessandro Del Piero adds a second.  Juventus are playing Udinese at the Stadio Friuli and are on the verge of a historic Scudetto win on the last day of the Serie A campaign. That day will forever be imprinted on my memory as it was the day Juvefc.com was born. In those final moments as the game came to a close, I made the decision to create an English language website dedicated to I Bianconeri, focusing  on the latest Juventus news, videos, wallpapers and anything else i could get my hands on.
When I started the site, it was entirely a labour of love – There was no sense of any personal gain, no financial reward. It took months to code by hand, every page added in HTML, every graphic lovingly created, every article written and rewritten….and the endless layouts that followed, madonna mia, it was all so time consuming.
Juvefc underwent a series of changes over the years (As you can see here) with different styles, a new focus, an ever changing colour scheme and of course, there were the years spent in the purgatory of Serie B when traffic dropped off and people seemingly forgot all about us.
18 years later, and while the site has changed dramatically, we're still here with the same vision: To provide you with news and content on your favourite club: Juventus FC.
The Team
Site creator/owner, occasional writer of match reviews and player ratings as well as the daily news.
Chief scout, match previewer, feature writer.
Feature writer, Youth team enthusiast.
Feature Writer.
Feature Writer.
Former match previewer and occasional feature writer
Former Classic match reviewer, feature writer