Juventus travel to the San Siro to face an injury-ravaged AC Milan – Ahead of the game, we put your questions to AC Milan fan and writer, Michael Lisi.
You can follow Michael here on Twitter and read his fine work here.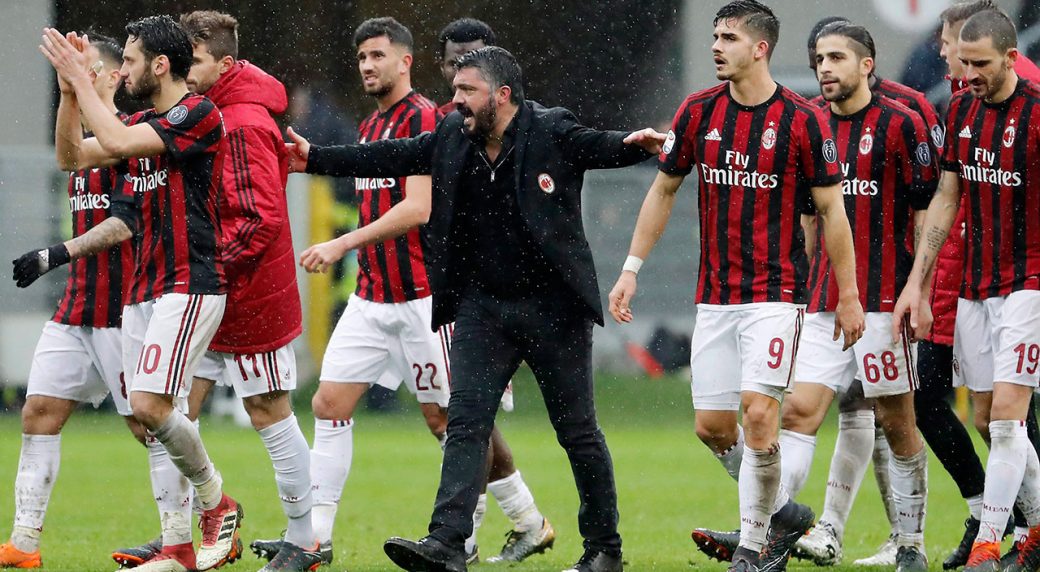 1. Do you think the instability in the club's ownership has played a factor in Milan's decline over recent years?
The decline began with firing Allegri and replacing him with a succession of former players and placeholders. Since Allegri was fired, just four and a half years ago, Milan have employed eight different coaches. Usually, three coaches in three years is the death knell for any team in any sport. Eight coaches in a little over four years? That's a recipe for disaster.  Mix that with Berlusconi forcing his daughter into management, Galliani threatening to leave and then staying and then the eventual sale to the Chinese and inevitable takeover by Elliott and it's a wonder Milan isn't in Serie B.
Teams can survive ownership turmoil if a solid coach is in place. Teams can survive a succession of coaching changes. Milan did both at the same time and lived to tell the tale. Barely.

In short, it's a mix of the 2.
2. Following on from the previous question, do you think that Milan are now in a stable enough ownership/management phase to build a successful run and return to the CL?
Yes. Leonardo should probably have been the original successor to Galliani. He's perfect for the job.  But Galliani never left and Leonardo got itchy feet, so he went to Inter and then PSG. So we are good there. I am also confident that Elliott will do well with us whether they are here long term or move of us on. I'm confident they would find a suitable owner.
3. Realistically when can Milan challenge for top 4? And the same but for Scudetto? Is it 2 to 3 years for top 4? And 5 for Scudetto?
Top four this year for sure.
Scudetto? I think we are still a long way from that. Five years.
4. What do you think is the current biggest appeal the club has in order to bring in quality players?
Playing time more than anything. While I think the quality has improved, I'm not sure any of these guys are cemented as starters besides Romagnoli and Donnarumma. The rest are all placeholders at best with all of them having good points and bad. If you told me none of these were here in five years I wouldn't be shocked. This is football after all.
5. What do you now think of the Higuain, Caldara, Bonucci, Silva deals? – How have the swaps with Juventus benefited the team?
Silva didn't get time here and I'm not sure he had the best attitude toward Montella or Gattuso. No worries.
Caldara seems wonderful but he's injured so who knows.
I firmly believe we needed a striker much more than another centre-back, so sending Bonucci back to get Higuian AND a centre-back was music to my ears.
6. Opinions overall on Leonardo Bonucci?
This is a business. He took a chance on a new adventure and it kind of blew up in his face. Things didn't go very well at Milan and clearly he missed being at Juve. It all worked out in the end for both sides I think. It's not like anyone got screwed. I have no ill feelings towards the guy. He took a shot and it didn't work out. No big deal.
7. Should Milan start Higuain and Cutrone up top again vs Juve? (should they both be fit)
With the amount of injuries Milan has they might be better off starting just one of them and see how the game plays out. Start Cutrone and if there is a chance to go for it late, put on Higuain and roll the dice. As it is though, with a very thin lineup, I don't think Juve will have much trouble dispatching Milan.
8. Who has been the best coach for Milan since Allgeri left and why?
This is actually pretty easy in my eyes: Mihajlovic. He is the one that asked for Romagnoli and also the one that benched Diego Lopez (I can't stand him) and gave Donnarumma a shot. Without those two moves it's terrifying to think what state this club might be in.
That being said, Gattuso might eclipse him by the end of the season.
9. Do you think Milan should stick to Gattuso or go for a more proven coach, especially that Conte is available?
After the Inter and Betis games I was ready to fire him. BUT I think he has actually done pretty well over the last 12 months and has a good chance to get into the top four this year. He is rotating much better this year (partly due to injuries) and we have a depth right now that we haven't had in 5 years.
Conte is fun and tempting, but I'm just not sure that Milan is a very good fit for him. His demands for players and wages would probably not be met.
10. How do Milan defend against Ronaldo?
Badger and annoy him. He is thin skinned and emotional and is prone to fits comparable to a 12-year-old if you can really push him. In this game though I'm not sure it will matter a whole lot. Like I said earlier, Juventus should win.
I'd say something like a deceivingly comfortable 2-1 or 3-1.
11. Your combined Juventus/Milan XI?
4-4-2
Szczesny
Cancelo Chiellini Romagnoli Sandro
Kessie Pjanic Matuidi
Suso Mandzukic Ronaldo
Pjanic surrounded by that work rate and Suso bombing in crosses to Mandzukic and Ronaldo?
Forget about it.
Hard to leave Dybala out, but that lineup sounds like so much fun!