Juventus President Andrea Agnelli reportedly asked veteran keeper Gianluigi Buffon to remain with the club for another season.
Buffon returned to the Bianconeri after a year with Paris Saint-Germain and will renew his contract with the club for at least another year.
Gazzetta dello Sport report that Agnelli asked Buffon to stay with the club, a choice Buffon was happy to make, provided it was the right choice.
The report also suggests no figures were discussed, given the level of trust between the two, and that the announcement will come soon after the end of the lockdown in Italy.
The 43-year-old is tied with Paolo Maldini for the all time Serie A appearance recored and is expected to break that this or next season.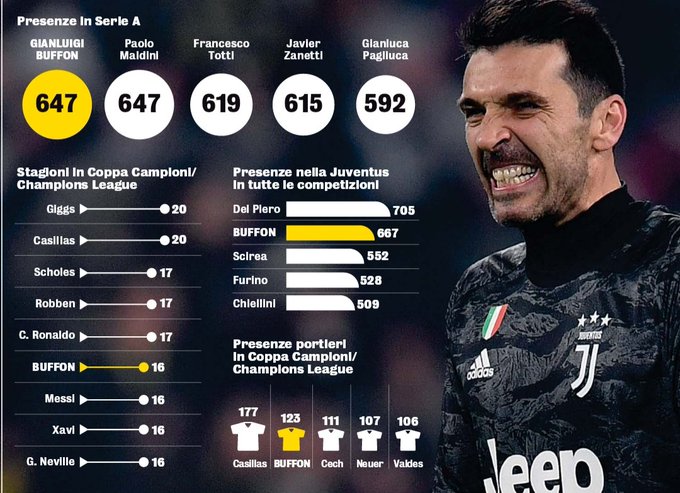 [Image from Gazzetta Dello Sport]