Whilst many are still reveling in the afterglow of Tuesday eve's heroics – rightfully so – it seems a decent time to offer my first positive appraisal of Max and the direction of the side as a whole for too many moons to count.
I was pleasantly surprised more than exhilarated, though have emerged from the game with not quite bursting at the seams enthusiasm clearing the clouds that have long gathered, but certainly a more open mind of possibilities. For we finally, and I really mean on the balance of the season leading up to that game finally shown a hint of what this squad is capable of.
I didn't see every player performing at their peak, just Ronaldo and probably Spinazzola. Nor did I see a performance as a whole that leads me to believe that all our longstanding bothers have been eradicated. Instead I saw hope for the future and confirmation of what had almost vanished, namely the lingering sensation that we are capable of so much more than has been on offer this term and for much of the previous campaign.
Same players, and yes it is fair to praise and highlight Ronaldo's infectious winning mentality, but the main hero of this stunning comeback was not a player, it was Max Allegri.
The decision to start Spinazzola for his CL debut in such an important match, after playing so little football for ever so long was bold and rewarded with the strongest performance the player could have given. It was not spectacular in terms of LB displays down the ages, but given the circumstances, it was powerful from start to finish and for much of the time he was on the field, he seemed the most purposeful, focused and spirited of both sides.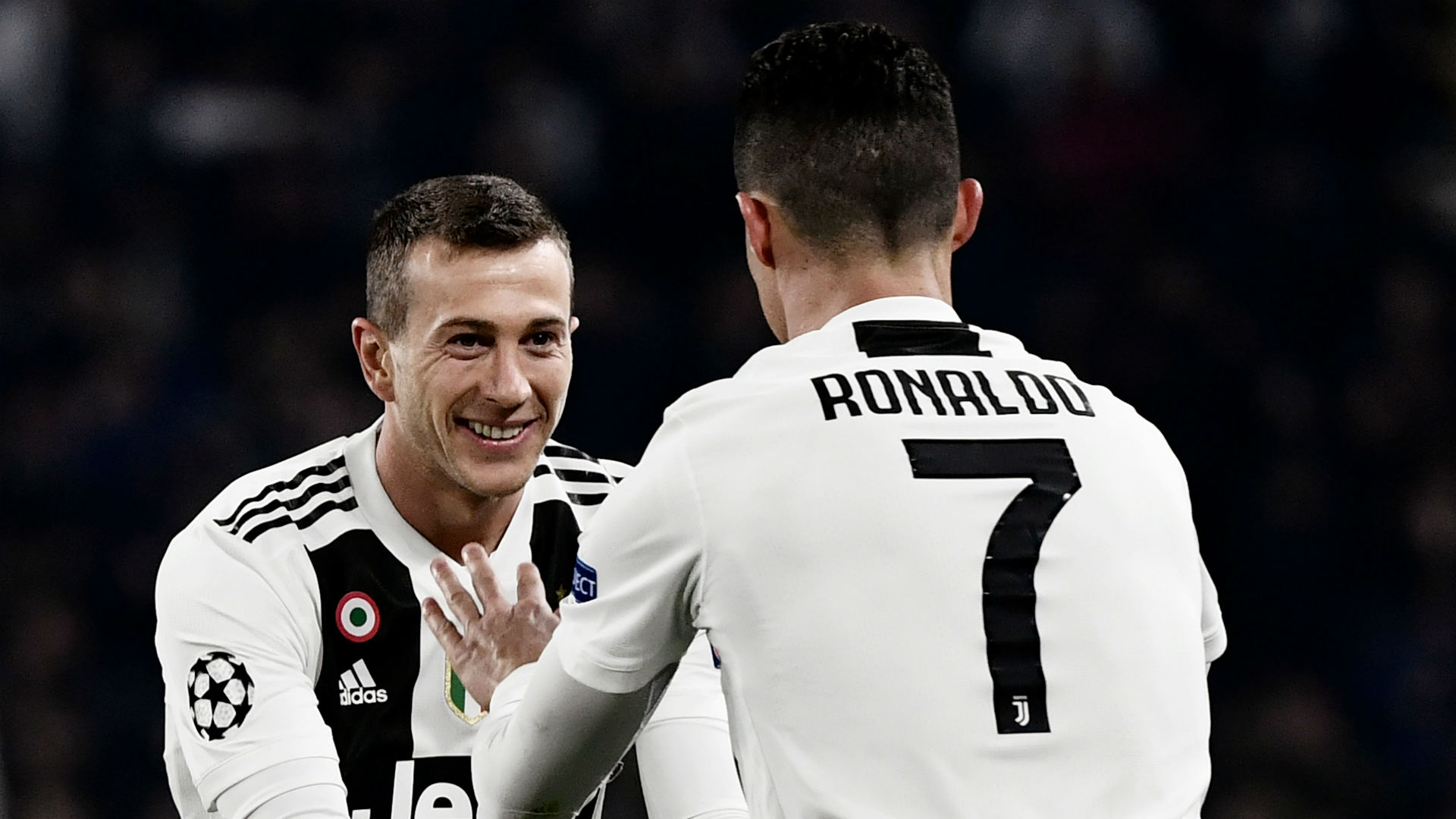 Opting for Bernardeschi over Dybala was less of a surprise but still took some bottle. This in turn paid off in dividends, as the youngster proved such a consistent thorn in the side of our ailing opponents that even on a yellow and knowing that Freddy is prone to the odd rash foul, Max kept him on, such was his value to our dominance.
It was an intelligent yet also risky decision to deploy Can in a hybrid CDM/RB role who dropped deep and moved to cover Cancelo with superb authority and diligence.
All of these decisions were aligned with the side as a whole pouring forward in such numbers that once it became clear we were in the ascendency, it was just a matter of time when the goals would come. I do not recall seeing the usual depressing sight of Ronaldo taking on a player or two then finding barely one team mate anywhere near enough in a positive position to receive the ball and keep the attacking move flowing towards goal. He always had options. They all had options. Which was marvellous to behold and feel a part of.
Whilst we did play often laterally it was always with an attacking emphasis,  lightning fast, probing constantly down the flanks ceded through Atletico's narrow central phalanx, and the crosses flung incessantly into the box were often seeking not one, not two, but four white and black shirts with more supporting on the edge of the 18 yard area.
Spinazzola for Dybala was yet more of the newly revealed Super Max at large. No need to defend when we had the fiends on the ropes and we needed fresh legs to continue the siege. It came as little surprise when he flung on Kean, who was ever so close to winning the game, agonisingly dragging his shot wide of the post leaving the diamond in the rough talent surely destined for great things, face down on the turf.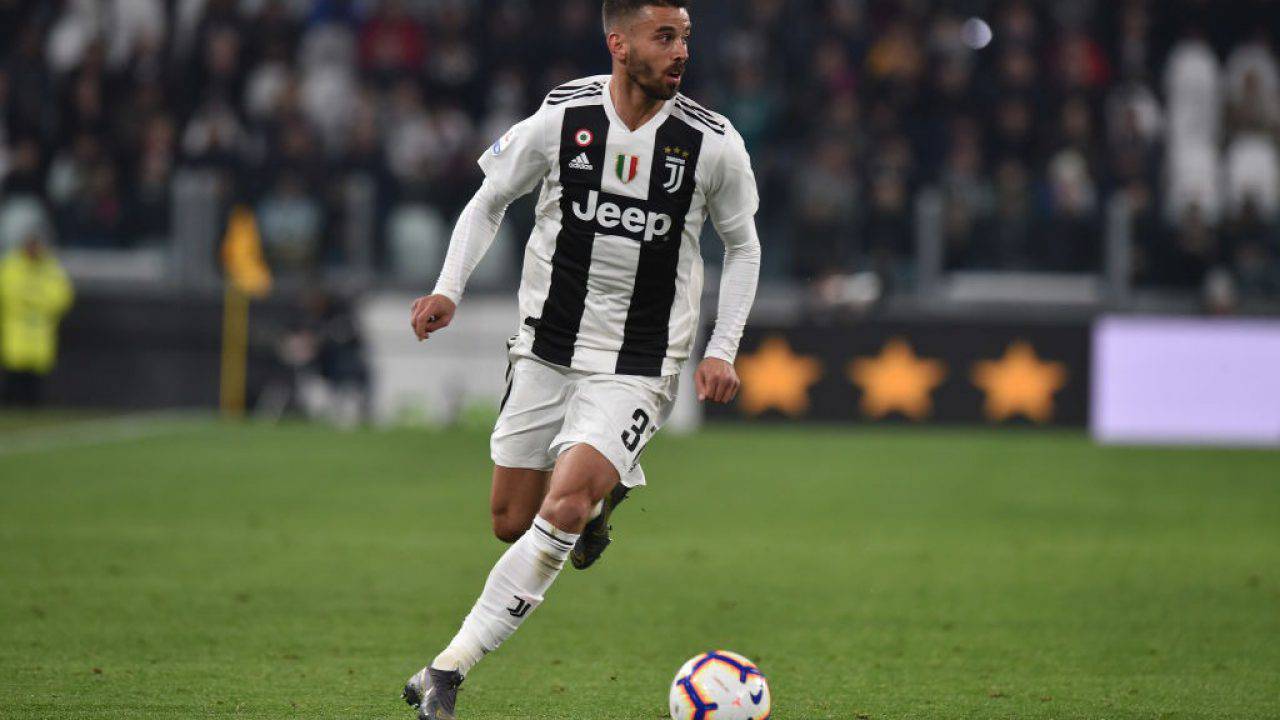 These tactical decisions and the definite direction to press high and attack in numbers came from Max.
Why he has taken this long to apply such a heavy focus on attacking strength I cannot say other than perhaps to conserve energy, to condition, to get the system well oiled before unleashing the beast towards its potential. Though it could well be simply down to the fact that he was facing a last 16 exit in what might be his final season at Juve and he decided to go for the jugular…Not carefully, not in stages, but all out, with everything we had.
Simeone was the one who had just one game plan – sit deep, defend, hit on the break. Not Max.
It was as if he had sneaked into their dressing room masquerading as that swinish Argentine and gave them orders to play cautious, defend in huge numbers, to focus on denying space and leaving themselves open through the middle.
However it happened, for this one game, Allegri provided a masterclass.
It was as close to perfect as we have been this campaign. With only one poor pass from Szczesny, Bonucci losing Morata for his header and the appalling theatrics from Chiellini when dealing with his former team-mate to cause any negative sensations. I suppose I should add in the Ronaldo antics aimed at the Atletico fans in seeming to mock Simeone's vulgar celebration in Madrid, yet much can be forgiven when a player has given what he gave to the cause…
This was just one game. A splendid game at that which has nourished what was ailing, brought sparkles back in the eyes and hearts of millions of juventini worldwide. Yet the true barometer of the value of this game comes next and beyond. For this is a result to build upon and use as our newfound benchmark and identity. And I will only believe it is more than a flash in the pan when I see the flames rage beyond one night in March when we did everything in our power to succeed.
Yet perhaps it is fair to say that this change did not begin on Tuesday but last Friday when we showed a very different identity – albeit from much of the second string – when mauling Udinese. That was the first time I could remember this whole campaign when we played on the front foot for much if not all of the game. Five of those players involved took that zeal directly into the CL tie. And it showed. As did the added freshness and potency of Ronaldo after resting for the domestic fixture.
I believe Zidane applied this measure regularly in how he managed Cristiano, who is phenomenally fit for his age, yet it might be worth Max noting the difference when the player is given extra time to rest and prepare for the big games.
We learned an awful about this side and Max through this vital victory.
Let us hope that the knowledge of how powerful we can be, becomes how powerful we are.