Atalanta 2-2 Juventus
Match Report by Travis and Rav
Scorers: Bernardeschi 21 (J), Higuain 24 (J), Gomez 31 (A), Cristante 67 (A)

---
Juventus were ahead and cruising to a 2-0 victory before capitulating to a resilient Atalanta side who fought back to level the score.



Biggest winner/biggest loser:
The biggest winner on the night were arguably Napoli. Despite having no part to play in this match, I Ciucciarelli have stolen a two-point lead at the top of the table and while it's still early in the season, every point counts. I would also point to Federico Bernardeschi who has watched on from the sidelines, champing at the bit to be given more than 10 minutes to make his mark. He was undeniably the man of the match in Bianconeri. Early on, he looked a little too eager to impress, but as the game progressed, he showed exactly why we were prepared to part with €40m for his services – Lively and industrious, he offers more in the final third of the pitch than Cuadrado does by simply being more direct and taking risks – Exactly what we need in games of this nature.
Loser of the night is Paulo Dybala who had the opportunity to steal (albeit unfairly) 3 value points at the death, but managed to fire his pennalty straight at Berisha. He looked anonymous for large spells of the match, and while he has been so important in every game up until now, he showed that he needs to work on parts of his game. Past victories are past victories, La Joya – all that matters is the game, and what happened here today – You should know that by now.
Takeaways from the performance/areas of improvement:
We didn't kill the game off. Atalanta, who typically love to press so high, were seemingly content to give us the ball for almost 30 minutes to do with as we pleased. Rather than build up an unassailable lead, we contrived to give them an 'out' and a chance back into the match. The simple, inexcusable fact is this: Atalanta do not give up. Ever. They are a team of fighters who play until the 90th minute, and somewhere during that two-goal lead, we allowed them back into the game. We MUST learn to kill off games against teams like this. A 4-2 victory over Genoa is all well and good as they are a side that would never have held onto a 2-0 lead – Atalanta are a different kettle of fish, altogether. Be ruthless Juve. Be ruthless until the bitter end. Max Allegri shoulders a portion of the blame here for leaving out Daniele Rugani and Alex Sandro in a *big* game of this nature.  58% of the possession, 17 shots, 8 on target? Come on !!!!!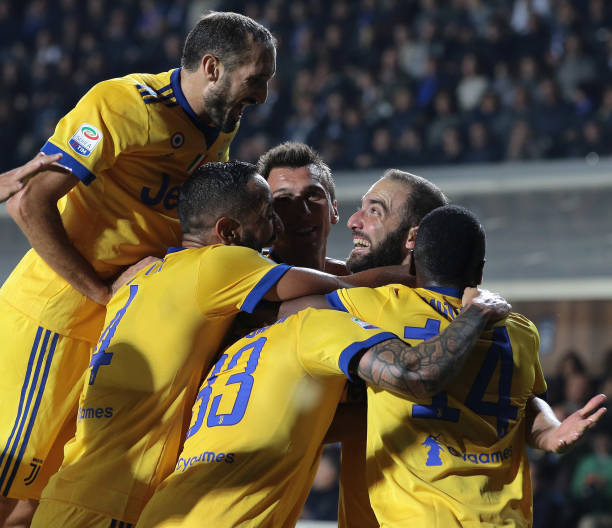 Injury updates:
Thankfully, we emerged unscathed and the prognosis for the post-international break is a healthy one. Sami Khedira, Claudio Marchisio and Benedikt Howedes should all return in two weeks time, however Miralem Pjanic will likely miss at least 4 weeks of the season, meaning he could miss Lazio, Sporting Lisbon and possibly Udinese. Marko Pjaca posted a picture of himself back in training which is an encouraging sign while Mattia De Sciglio posted a picture of himself with David Beckham……which speaks for itself.
Outlook for next fixture:
This one is a little bit tough considering our next fixture is a while from now. It's hard to say what will happen over the international break. It's a difficult fixture coming up against Lazio, but one that is manageable if we come into it with the right mentality and fitness.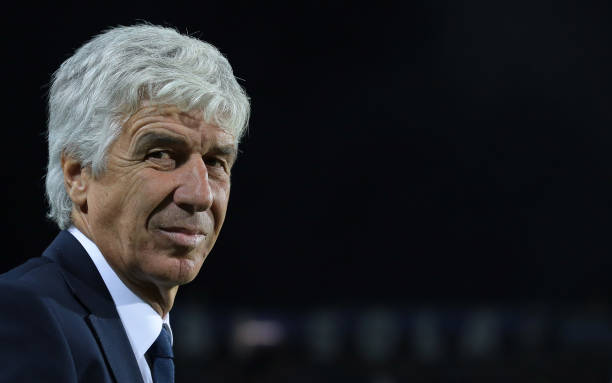 Opposition:
To be totally honest, they deserved a point on the day.  Full credit to Gasperini and his men. To go down 2-0, and get a result well done. There is definitely something to be learned from their never say die attitude. Although they earned their point, is the more prudent question right now, why weren't Juve able to take it up one gear and close the game out?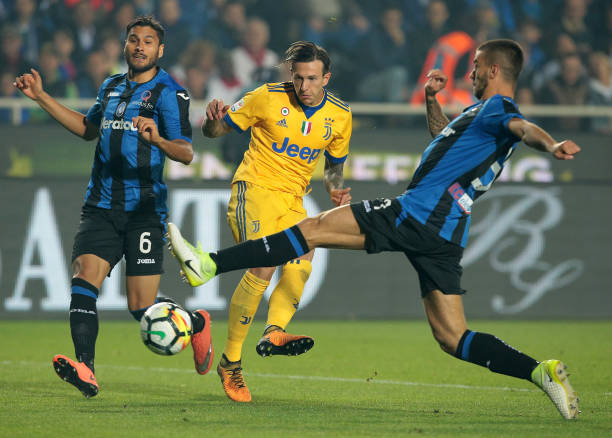 Best new signing on the field:
Hands down Bernardeschi. A goal and an assist on his first official start. What more could we have asked of him today? His substitution for Cuadrado wasn't the right maneuver in my opinion. Looked really good with the ball at his feet, definitely did his defensive duties as well. This may be contrary to popular opinion, but I think integrating him more slowly is the best move for him. Especially considering we're only a few more months out from Pjaca returning.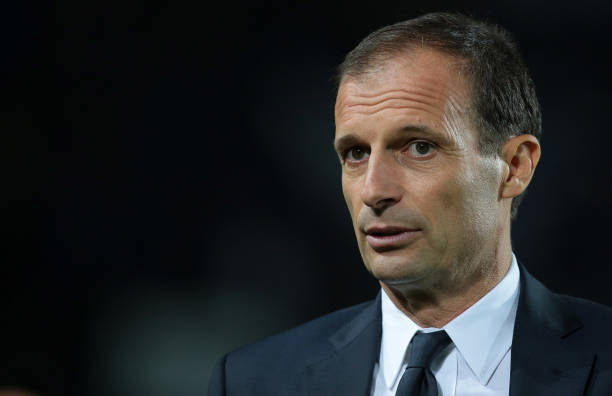 Manager Review
It's a 5 for me. Sent the team out with the right mentality and we got two early goals. We weren't able to close the game out. Probably should have gone for the third a little more. We seem to drop a gear when things aren't going our way. Questions need to be asked about his efficacy at halftime and his substitutions still.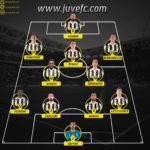 Formation/squad selection grade: C+
What on earth were you thinking, Mister? No Rugani, no Sandro? What on earth were the reasons for this? I have absolutely no idea why Daniele Rugani is constantly left out of games. Is he not good enough? Is there some pressing need to continue to play Medhi Benatia, who is A 'B-' defender at present. Rugani, barring injury, should be starting. As should Sandro, whose industry, pace and great runs were missed in a game like this. No excuses Max, not one.
Lineups:
Atalanta: Berisha; Masiello, Caldara, Palomino; Hateboer, Cristante (De Roon 87), Freuler, Spinazzola; Gomez, Cornelius (Ilicic 32), Kurtic (Petagna 56)
Juventus: Buffon; Lichtsteiner (Barzagli 66), Benatia, Chiellini, Asamoah; Bentancur, Matuidi; Bernardeschi (Cuadrado 69), Dybala, Mandzukic (Douglas Costa 77); Higuain
Ref: Damato
Saved penalty: Dybala 84 (J)
Statistics:

Man of the Match: Federico Bernardeschi


  Flop of the Match: Paulo Dybala


  Corners: 3


  Pass Accuracy: 84%

  Shots on Target: 8

  Total Shots: 17

  Ball Possession: 58%


  Formation:  4-3-2-1