Juventus travel to Bergamo to face Atalanta tomorrow and in anticipation of what will inevitably be a tough match, we put your questions to Atalanta supporters Conor Clancy and Nigel Mannering.
You can follow Conor and Nigel here on Twitter:  Conor Clancy | Atalanta Now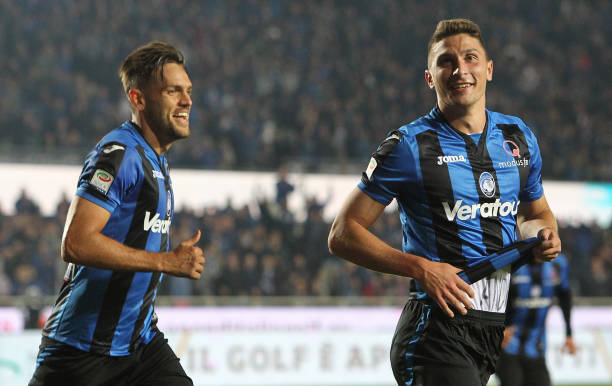 Where can you see Caldara improving?
Connor Clancy: I'm not sure if there's really a specific area, to be honest. He's quite an all-round defender already so it's just about fine-tuning his overall game really, which will only come with the experience of playing and making some mistakes.
Nigel Mannering: Caldara has proved to be invaluable for Atalanta. He has scored important goals, including 2 in Naples last season, but he is still a player in development. As with any young defender he is learning all the time. His positioning and tactical awareness is good, but the more experience he gathers the more this side of his game will improve.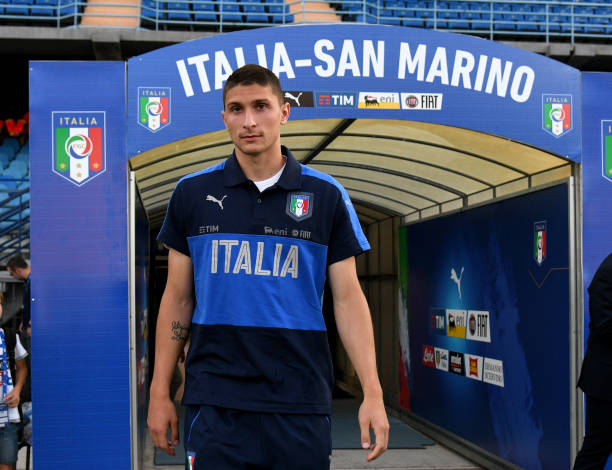 What are his weaknesses?
CC: Like above, there are none that are too obvious. Sometimes maybe he tries to overplay things, but I'd rather see a youngster do that than just revert to booting the ball away at the first sign of trouble.
NM: Young defenders are prone to the odd mistake. He needs to learn some of the "dark arts" of Italian defending.
How does he compare to other upcoming CBs his age e.g Rugani?
CC: He is, at the very least, as good as Rugani and any other up-and-coming defender I'm a big fan of both. I think both are right up there with the best young European talents and they're only going to get even better. They'll form quite a partnership at Juve and – hopefully – with the Azzurri.
NM: I see Caldara as a future Italian International. I haven't watched all the young Italian CB prospects in as much detail as I have Caldara, but I will be surprised if any of them have scored more goals! In Rafael Toloi he has a great player to learn from.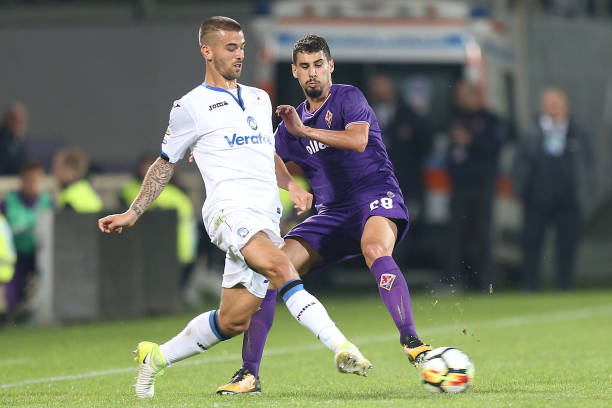 Whats the feeling towards Spinazzola at present?
CC: To say he's not very popular would be an understatement. The curva and the majority of supporters have no positive feelings towards him after his behaviour in the summer, and plenty were calling for Gasp to let him rot in the stands for the season. I'm sure a lot of those will forgive him, to an extent, if he performs as he did last year but when he does leave he won't be missed which is a shame because he was fantastic last year.
NM: Personally, I want players that want to play for Atalanta and players that honour a contract and honour the shirt they wear! I think most fans always feel bitter when a player wants to leave, and when they try and force a move and it doesn't happen they leave themselves in a very awkward place. He has some bridges to build with the fans for sure.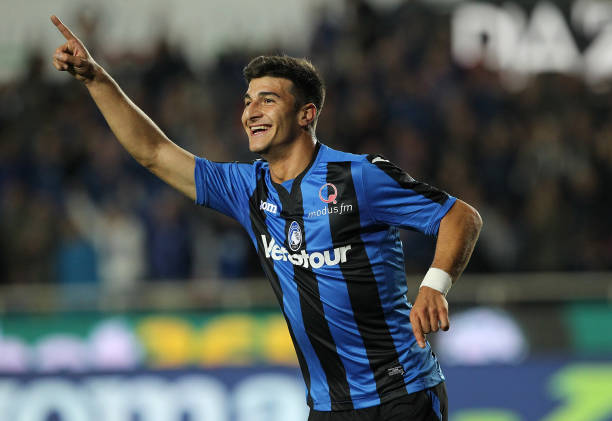 Your thoughts on Riccardo Orsolini?
CC: Hasn't featured too much, but I've seen him a few times here and there in the last couple of years and I'm excited to see him play some more. He can offer something different in attack for sure.
NM: The glimpses with had of the bench look really encouraging. He had a well taken goal against Crotone disallowed which prevented me from doing the Papu Gomez dance (id promised to do it if we scored 6). Movement and composure look excellent.
Do you think Atalanta can repeat a top 5 finish this season?
CC: It would seem unlikely. The Europa League will take its toll for sure. We did a video over on Forza Italian Football's YT channel in June and I said that they will recover from the summer exits, but that doesn't mean they'll finish fourth again. I expect them to be around mid-table with a chance of EL qualification again and will probably be battling it out with the likes of Torino, Sampdoria and Fiorentina.
NM: Its not impossible for a repeat to happen. I think we will certainly finish in the top 8. A lot depends on how well we cope with Serie A games having played Europa league games on Thursday nights.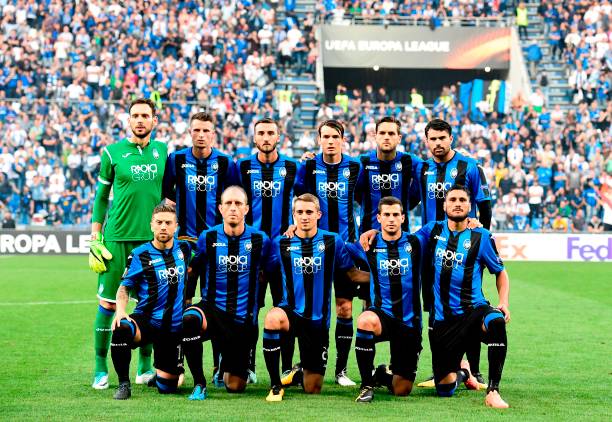 A good start to the Europa league so far, how far do you think they can go?
CC: Again, I said it in that same video we did on FIF back in June, but I fancy them to get to the quarterfinals. I don't see why they can't aim for that. They've shown time and time again that they can upset bigger sides and they've proven that in their two EL games this season. On their day they can honestly beat anyone in the competition. The sky is the limit.
NM: We beat Everton at home and took a point away in Lyon. We will certainly get out of the group. I have a feeling Atalanta are just starting out on a fairy-tale run in the Europa League. A lot depends on the draw but quarter finals and beyond is more than possible.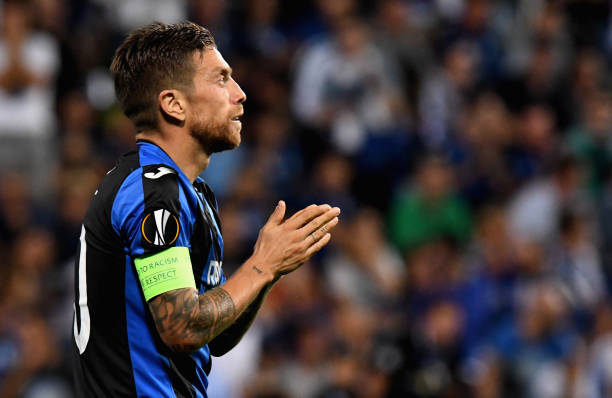 Best player in the team right now?
CC:Papu. No question, but Masiello's importance is often overlooked.
NM: Papu Gomez. Absolutely brilliant.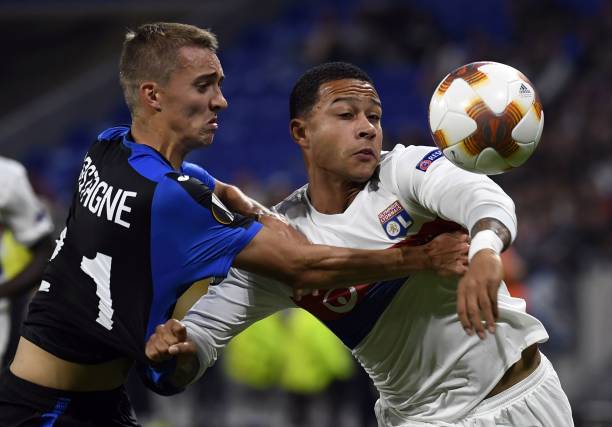 Aside from Caldara, which other youngsters are impressing at Atalanta at present?
CC: Melegoni and Bastoni – the latter has been signed by Inter in a similar deal to the Caldara one, and a lot of clubs want Melegoni too. Castagne is one to watch as well.
NM: Timothy Castagne who arrived from Genk in the summer looks a really smart purchase. We have always had a fantastic reputation for developing our own young Talent. Gianluca Mancini, Filippo Melegoni and Alessandro Bastoni are all promising players.
Expected starting XI?
CC: Expecting some changes after playing Europa League, so it's a tough one to call, but: Gollini; Masiello, Caldara/Toloi, Palomino; Castagne, De Roon, Freuler, Gosens/Spinazzola; Kurtic, Gomez; Cornelius
NM: Etrit Berisha, Rafael Tolói, José Luis Palomino, Andrea Masiello, Hans Hateboer, Marten de Roon, Remo Freuler, Timothy Castagne, Alejandro Gómez, Jasmin Kurtic, Andrea Petagna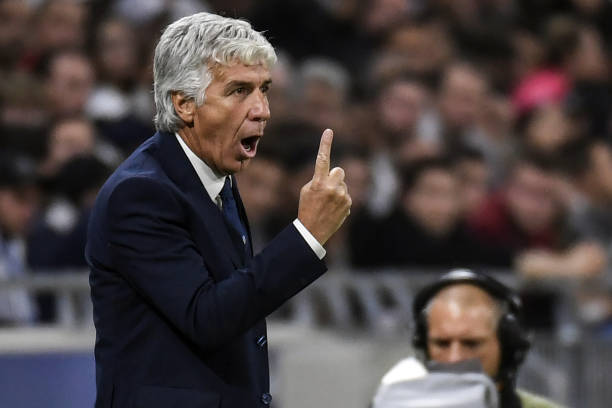 Your thoughts on the future for the club – Can they build on this success?
CC: They always build, get stripped, and build again. So why not! Things are a little different now and they've actually signed some good talent in De Roon, Ilicic, Cornelius and a few others. They have good depth while keeping a tight-knit squad. The redevelopments to the stadium will help a lot as well. I think the club could be coming into one of its best periods in the next few years and they could solidify themselves as a top-half club rather than being up and down between Serie A and Serie B.
NM: Its hard to think of a more exciting time to be an Atalanta fan. We are back in Europe after a 26 year absence and last season was our highest ever finish in Serie A. Whilst we lost the obvious key players like Kessie and Conti we the team still has a familiar look and feel about it. There seems to be a real unity in squad at the moment. We might also be looking at a new ground in the not too distant future. Personally i am not a fan of new stadiums, I love the traditions and romance of the old style stadiums and the stadium we have in Bergamo is something I love deadly. But times change and its import that the club keeps moving forward.