Atalanta v Juventus

Coppa Italia – Wednesday, 30th January – 19:30 GMT – Stadio Atleti Azzurri d'Italia

---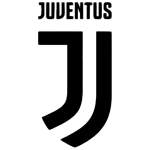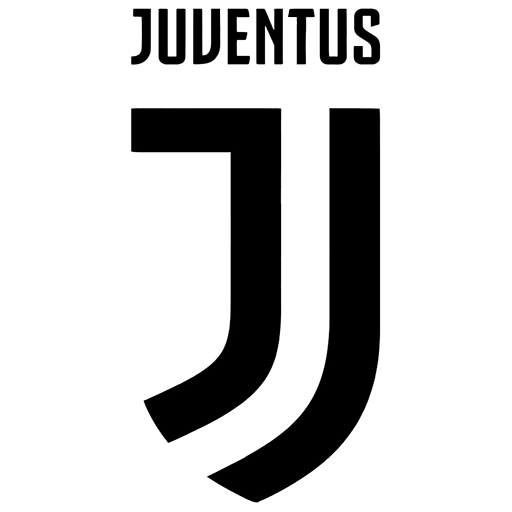 Juventus
It has to be very discouraging for opponents that Juventus can play an hour like that on the road against a quality opponent and still come away with a win. The Bianconeri had by far their worst display of the year, but the round ended with them stretching their lead over Napoli to 11 points. Quite remarkable, but it is not only a matter of luck.
Surely, Lazio had multiple opportunities to double the score and therefore terminating any hopes, and Wojciech Szczesny gets a lot of credit for avoiding that, but the depth of this squad has become a formidable weapon and Joao Cancelo and Federico Bernardeschi single-handedly turned the tide. The Portuguese had already proved his worth as fullback, if then he can be unleashed like that as right winger, it is all gravy, especially with Juan Cuadrado out for the foreseeable future. A major shout-out to ex-Fiorentina winger too, who finally gave some life to the front-line and managed to glide past his man, which was all it took to generate some chances.
We do not know whether the coach played it safe on purpose in the first half and tried to contain the opponents with that initial line-up, but it is abundantly clear that the three-man midfield does not work without Miralem Pjanic and it did not shield the defence properly either. Douglas Costa and Federico Bernardeschi have showed that they can track back enough to make 4-4-2 viable even in tough match-ups, Cancelo in the midfield is an option too to make it more conservative but not toothless. In any case, Pjanic should come back either in this or in the next one, so it should not be an issue for long. The management should consider bringing in a cheap back-up in the summer and there are some young options in Italy as well.
Obviously Leonardo Bonucci, who has always been a rock physically, got hurt in a time of uncertainty for the back-line, with Medhi Benatia leaving and Martin Caceres having to adjust to his old but still new surroundings and perhaps needing some time to get into shape because he has featured a lot recently. The update by the club on his ankle injury was not very telling: the ligaments are involved, so it is not a routine sprain, but he does not need surgery, so it is not a severe one either. The unofficial reports indicate he could be sidelined for a month, putting his return at around the first leg of the Atletico Madrid clash. Andrea Barzagli is also rumoured to be out for a similar period, so the squad will have to roll with three centre-backs for the time being, unless the officials found somebody suitable to bring by Thursday, which is unlikely.
Moise Kean would draw the start if Cristiano Ronaldo gets the day off, while Federico Bernardeschi and Douglas Costa might play together if Paulo Dybala is spared. Dybala and Ronaldo are unlikely to rest at the same time. Wojciech Szczesny will be between sticks, the only doubt in the defence is the left flank and it would be apropos to utilize Leonardo Spinazzola. The addition of Martin Caceres is now official and it was done with the easiest formula, a six-month loan.
Probable lineup:
4-3-3: Szczesny; Cancelo, Bonucci, Rugani, Spinazzola; Bentancur, Pjanic, Matuidi; Dybala, Ronaldo, Bernardeschi. 
Injured players:
Bonucci (ankle), Mandzukic, Barzagli (quad), Cuadrado (knee).
Suspended Players:

None. 

Atalanta
Juventus locked horns with Atalanta in the Boxing day round and had an awful time in Bergamo, also due to a red card to Rodrigo Bentancur early in the second half. Cristiano Ronaldo saved the day late for the Bianconeri in what had been the most challenging match up until the most recent one with Lazio.
Since that day, the Orobici continued to excel, defeating resoundingly Sassuolo and Frosinone on the road and then coming back from three goals down versus Roma in the last weekend. They have scored 14 goals in their last three matches, overtaking Juventus as best statistical attack in the League.
There is obviously not much stylistic difference compared to the last date between the two squad: Duvan Zapata is still on a tear and has netted 14 goals in the last 8 matches, while Alejandro Gomez and Josip Ilicic are more seesawing but still pretty dangerous in their supporting role. They keep racking up goals with headers by defender and a new wrinkle they added is that at times of the three centre-backs leaves his position to sneak into the opposing box. A gambit that has resulted in a goal both against the Ciociari and the Giallorossi and that can easily catch the unaware enemies by surprise.
They like to have the ball, play proactively and use a high offside trap, sometimes to their detriment because for instance Roma feasted on counters on Sunday and perhaps Juventus will have a rare opportunity to do the same with their specialists on Wednesday. Ronaldo came off the match in the December match-up and was deployed as centre-forward for this very reason.
They have recovered Marten De Roon, but they might be without the other starting midfielder Remo Freuler, who is trying to shake off a thigh contracture. However, Mario Pasalic has been serviceable in that position now that he has gotten an extended run. The only change compared to their recent XIs could be Pierluigi Gollini on goal and perhaps Robin Gosens on the left flank. The two young defenders Berat Djimisti and Gianluca Mancini have seen more minutes than José-Luis Palomino and Andrea Masiello lately, but the coach could opt for more experience in this circumstance. Matteo Pessina and Musa Barrow are two back-ups that might get to play.
Probable lineup:
3-4-1-2: Gollini; Toloi, Palomino, Mancini; Hateboer, Pasalic, De Roon, Gosens; Gomez; Ilicic, Zapata. 
Injured players:
None.  
Suspended Players:

None.