Barcelona 3-0 Juventus

Goals ~ Messi 45, 69 (B), Rakitic 56 (B)

---
Juventus started brightly but Lionel Messi was too much for the Bianconeri, scoring twice and assisting a third as Barca emerged 3-0 victors.
Juventus may have lost to Barcelona while missing some of their vital players away from home, however their Champions League odds range from 16/1 to 20/1 from these quality reviews across various sportsbooks.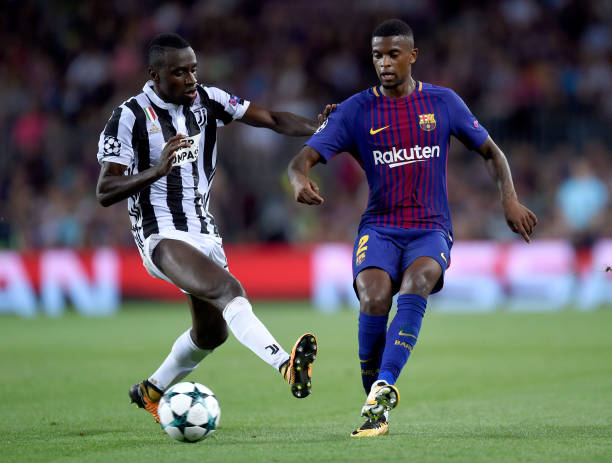 Thoughts:
It took a while to digest the game and come to terms with the performance and despite the scoreline, there were some positives to be gleaned from the visit to Catalunya:
– The debutants fared well, despite the 2nd half mauling. Mattia De Sciglio, up until that horrible pass across the box to the feet of Ousmane Dembélé,was performing well, keeping the right flank in check, getting forward with relative ease and covering well at the back. It'd be harsh to judge him solely on one mistake because prior to that, he almost opened the scoring with a superb long range effort and played in Higuain really well with a decent through ball. I think he's low on confidence after a torrid time at Milan, so perhaps Allegri's idea to throw him in at the deep end wasn't such a bad one. Lichtsteiner's omission from the Champions League squad must point to Max having a lot of faith in De Sciglio for the campaign ahead and I can't help but feel he's a player who can turn his career around at Juventus.
– Rodrigo Bentancur was a star last night. Yes, he's still young and has plenty to learn about the game, but once again, for Allegri to thrust him into a game like this for his first Juventus start shows plenty of faith and belief in the youngster. I like the way he looked on the ball, very economical, no fuss, nothing flashy, functional and confident, there's definitely more to come. Something about his style of play screams class – He has an almost 'lazy' way of moving, very relaxed in a sense. Watch this space.
– The formation change took balls – To switch to 4-3-2-1 was a bold choice in the face of a Barcelona side that are seemingly unstoppable at home and for 40 minutes, it worked perfectly. We were in control for large parts of the first half, creating at least 2/3 half chances and testing Ter Stegen twice – It was a perfect start and at 44 minutes into the game, I would have been happy with us coming away with a point. Douglas Costa looked a very different player to the one who started against Chievo at the weekend – Full of invention and idea's, he was the creative fulcrum of the side and his chipped cross for Bentancur deserved a better finish. Going forward, I think we can see that there are opportunities for us to shift the formation according to the opposition in front of us – 4-2-3-1, 4-3-3 and 4-3-2-1 are all very realistic formations for us to use, and use well.
– Defensively speaking, we were fragile in the second half. I can almost forgive the players turning to stone and allowing Messi to dance into the box for the opener, but in the second half, they were pulled left and right with far too much ease. I long for a real leader at the back, the kind who can be vocal, alongside Gigi, in organising the defend and really taking command when we're up against it. In years past, I got the sense Bonucci, Barzagli and Chiellini were honed into a single cohesive defensive unit, able to understand and predict one another's movement to the point where there was little guidance or leadership needed – just the players prodding one another to step up when needed. With Giorgio and Andrea nearing the end of their playing days, I feel we'll be in a period of transition for a while where someone can (and should) step up.
– I suspect that this was always going to be the toughest game of the group for us – A visit to a near impregnable fortress where one of Europe's elite 3 plays some of the best football in the world. From here on out, it can only get better – The new players have got some valuable minutes under their belt, the formation looks interchangeable and we can only improve from our mistakes, having learned plenty from a heavy defeat. Onwards and upwards!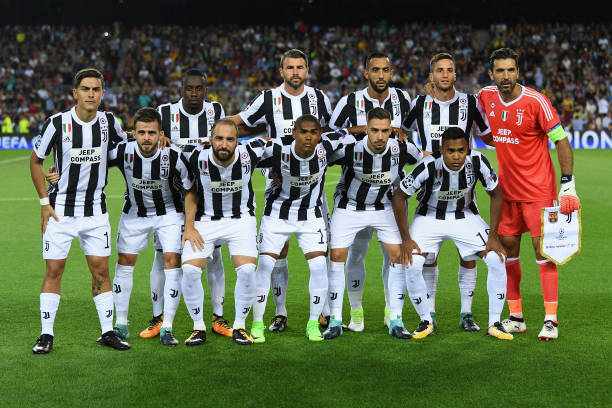 Lineups:
Barcelona: Ter Stegen; Semedo, Pique, Umtiti, Alba; Rakitic (Paulinho 77), Busquets, Iniesta; Dembele (Sergi Roberto 70), Suarez, Messi
Juventus: Buffon; De Sciglio (Sturaro 41), Barzagli, Benatia, Alex Sandro; Bentancur (Bernardeschi 62), Pjanic, Matuidi; Douglas Costa, Higuain (Caligara 87), Dybala
Ref: Skomina (SVN)
Statistics:
Man of the Match: Miralem Pjanic

  Flop of the Match: The defence

  Corners: 4

  Pass Accuracy: 88%
  Shots on Target: 7
  Total Shots: 13
  Ball Possession: 36%

  Formation:  4-3-2-1