Andrea Barzagli reflected on his career with Juventus while heaping praise on his teammates and the club management.
The veteran defender played his last game at the Juventus Stadium last weekend and in a lengthy interview with Gazzetta Dello Sport, he revealed it was the right time to retire from the game.
"In my opinion, the right moment had arrived, and I assure you that it is not easy, as a footballer, to decide to stop," he told Gazzetta.

"I made this decision with great serenity. I was happy, I knew it would be a great occasion, then in the morning I woke up and felt a little bit of little bit of grief.
"I knew my family and my friends would come. I had a difficult footballing year, I was a lot out (with injury), I didn't feel as good as the others.
"When you're in a team like that, with players like that, working out becomes challenging, there is a lot of quality so you have to feel good physically.
"In the locker room the boys joked and the big man saw me. I did not expect the pre-game with the thanks of the president and the team lined up.
"Gigi, who came from Paris on purpose, gave me a huge gift, and already there was a strong emotion. We went back into the locker room, so I tried for a moment to shake myself and to say: "Guys, thank you very much, but let's have a serious game, let's try to win".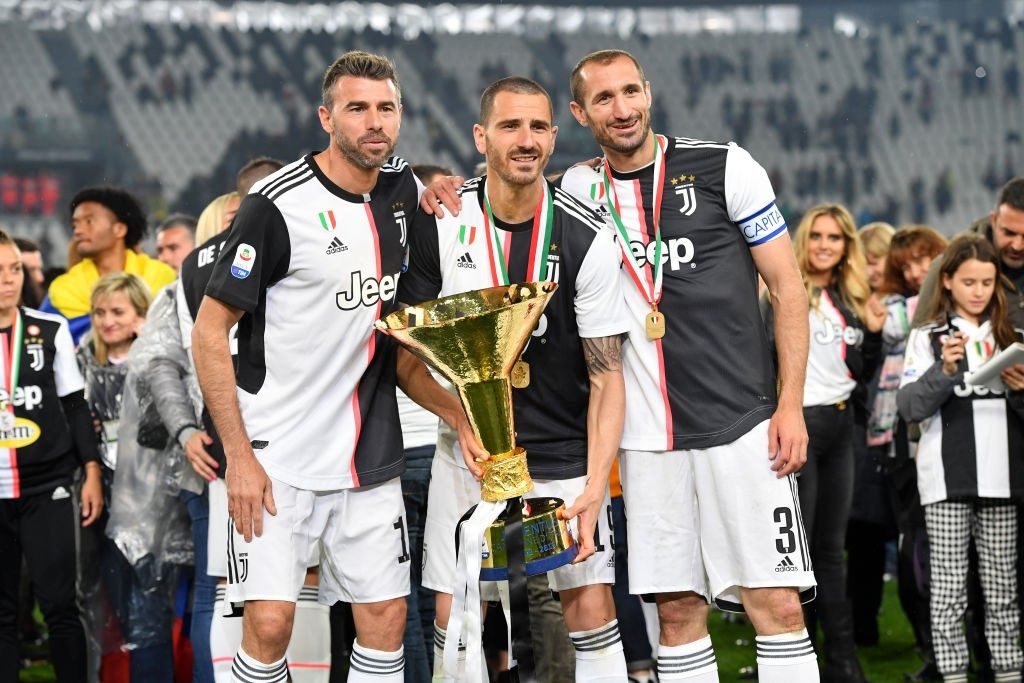 The 'BBC'
"The intuition came from Conte, who put us in a threesome together in defence, but we seemed to be made to play alongside each other.
"The 'BBC' exalted everyone's talents. In the field, eyes were enough, we understood each other immediately with just a look.
"In all three, there is great professionalism, great attachment to Juventus and above all a great desire to improve. And this is not obvious, because in football there are players who could do much more and do not do it.
"There is one more 'B' to remember, that of Gigi: a reference point: intelligence and talent."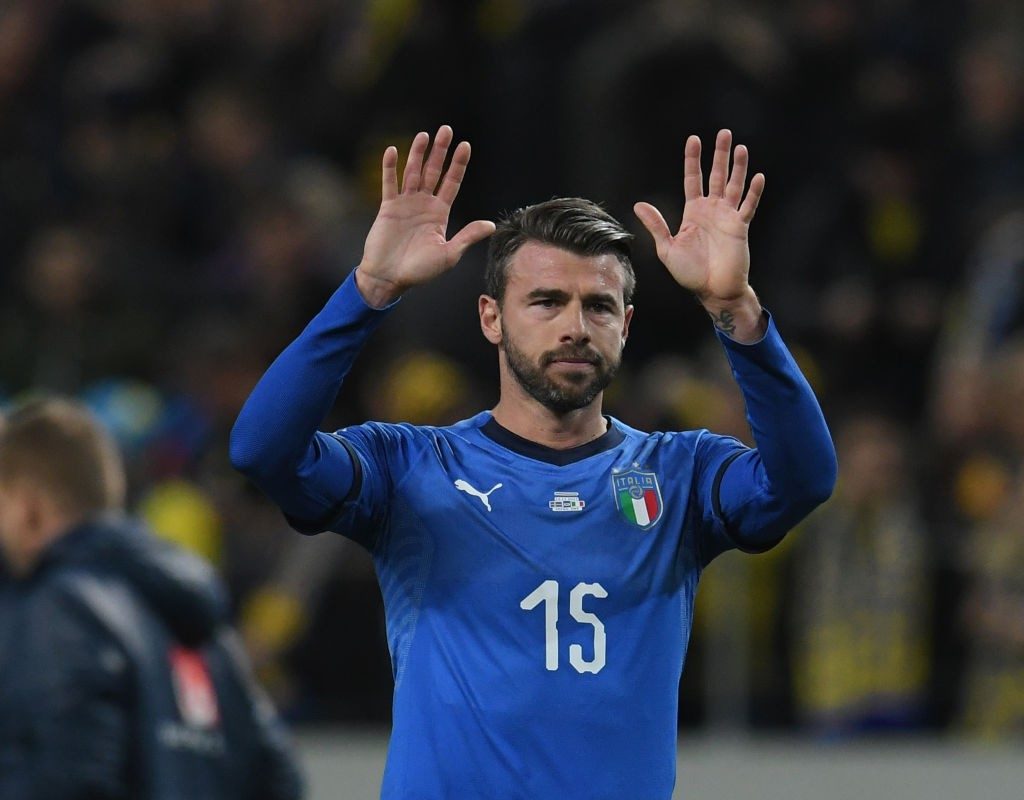 Trophies
"The World Cup I won is the most beautiful thing. I didn't enjoy it as I would have liked. I was 24 years old and I couldn't fully realize what had happened.
"It remains an incredible thing. Even today, when I see Fabio Grosso's penalty on the TV… It still gives me the chills, and more now.
"There have been disappointments. The two Champions League finals were two very bitter defeats.
"Not getting to the World Cup was a very strong disappointment. A whole country that looks at you, the disappointment burns you.
"When it happened, I was 35, I could not have redeemed that result any more.
The Champions League Finals
"Against Barcelona we were not favorites and perhaps we had arrived there without great assurance.
"In the first half we were almost shot-down, but in the second half, we played very well. It's a defeat that burned me, because it was a very balanced game.
"I don't know what happened against Real Madrid. We had gone to the final with great certainty….we played a good first half, we had never played like this, with this exasperated desire to attack.
"We had always had a tough, compact team and then, the experience of the Real players, who were used to those games, came out.
"The second final was perhaps tougher to take because at least we could have played it better. Losing 4-1 in a final is bad, very bad."

Against Ajax
"We arrived short, in terms of the roster. When you miss the important players, in those games, you pay a price.
"The Champions League is not a straight walk as many think. It is not obvious, never. The two finalists were about to go out in the group stages.
"The Champions League is not a championship: after having passed the first round, you don't play for two months. You  get back and see the conditions of your team, of your opponents.

"Above all, there are the stakes: the wrong goal, the mistake. There are so many things that, in a 2-legged game, can have an influence. It's not true that Real, Barcelona, Ajax, City, Juventus, Bayern, Psg are inferior to today's finalists.
"We played a fair game in Amsterdam. We could have taken the lead. We also did a great first half at home. Then their goal made us anxious, we went into mental difficulty. This and the absences prevented us from reacting.
"It's unlikely that a home team like ours concedes four, five goal balls, but we could have lost even worse than we did.
"It was a blow to everyone. In the footballing environment, the idea that Juventus should naturally arrive in the final had spread among the experts.

"But it is never a given, in the Champions League. We were upset because we had a strong team, we could have gone deep in the competition."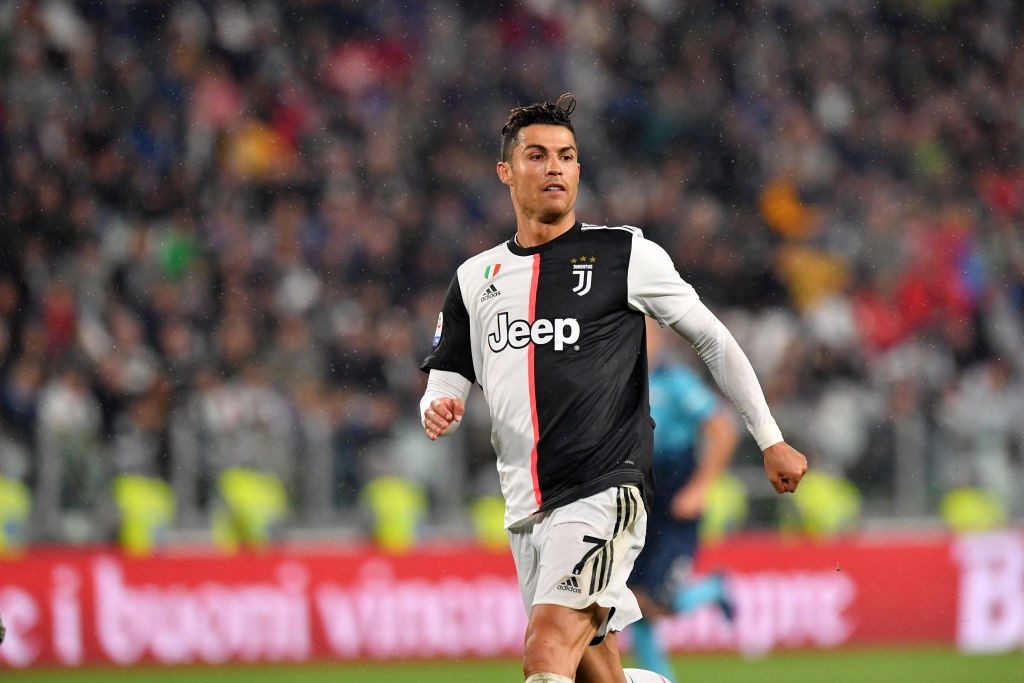 Cristiano Ronaldo
"He (Ronaldo) is a star, there is no doubt. It is for what he has created: he is the most followed character in the world, also on social media.
"He's a world myth. But then he came into a locker room, ours and he entered as one of many. He demonstrated his professionalism first of all, because he is an incredible professional.
"Then he also put across his personality. Perhaps at the beginning we could see him as one of those players who make the difference, and therefore, not with fear, but with respect.
"We discovered not only the player but the person. We joked, we also have chats and we write stupid things, like everyone else, and he is there. Cristiano has always taken part in team dinners, like everyone else. He is not a star, even though he is."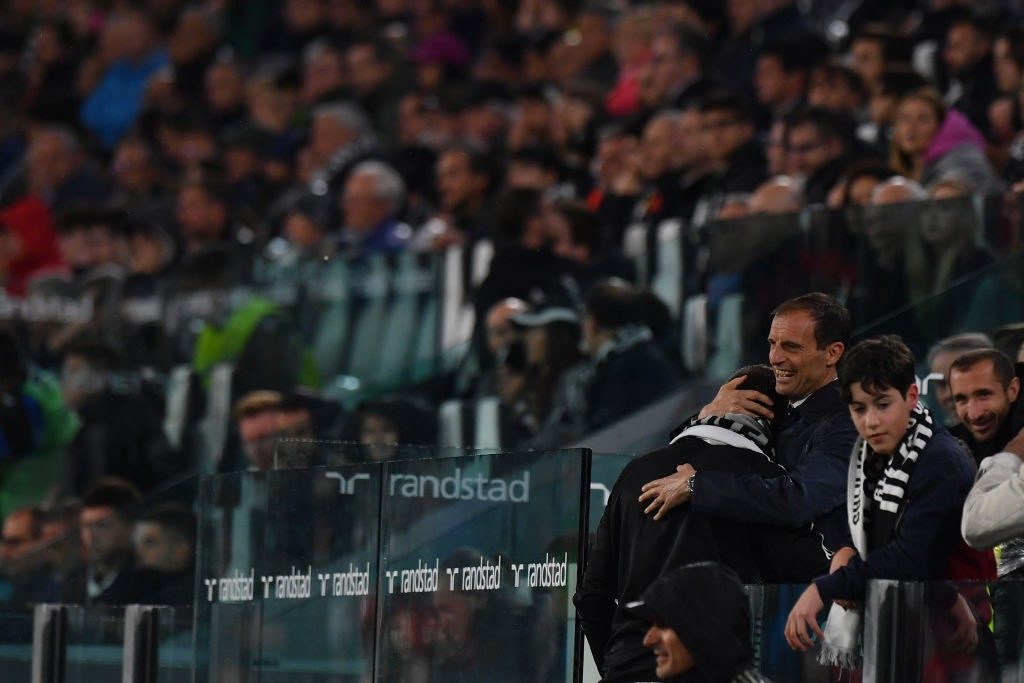 Allegri
"He is a genuine person, truly genuine, especially with me, Giorgio, and first with Gigi. We spent time talking about life, not just football. He made us laugh a lot these years.
"In technical meetings he told stories in his dialect from Livorno. Lately, three quarters  of the team we have is foreign team …We were struggling (Giorgio is also from Livorno) to understand him! I imagine the others. We always came out of meetings with a smile on our faces.
"He is a person who removes the stress and tension you have and that Italian football brings you. Going to work and doing serious things, but with a joke, diluting the moment, even before the games, helps.
"Max is not only an excellent technician, he is very good at taking care of personal relationships. He taught me a lot and I think he has grown so much over the years. He will be missed, it's been five intense, beautiful and not dull years."

The Future
"Coaching? It's something I thought of. I will follow the course in Coverciano, I want to see if this world excites me.
"When you play as a footballer, you are like a small company and you think only of yourself, everything turns around you, you decide.
"As a coach you need to start thinking 360 degrees. It is not only the problem of whom to let play but also to have relations with the player, with the staff, with the doctor, with the press, with the club. It's a different thing. It fascinates me and I hope to be right for a job like this.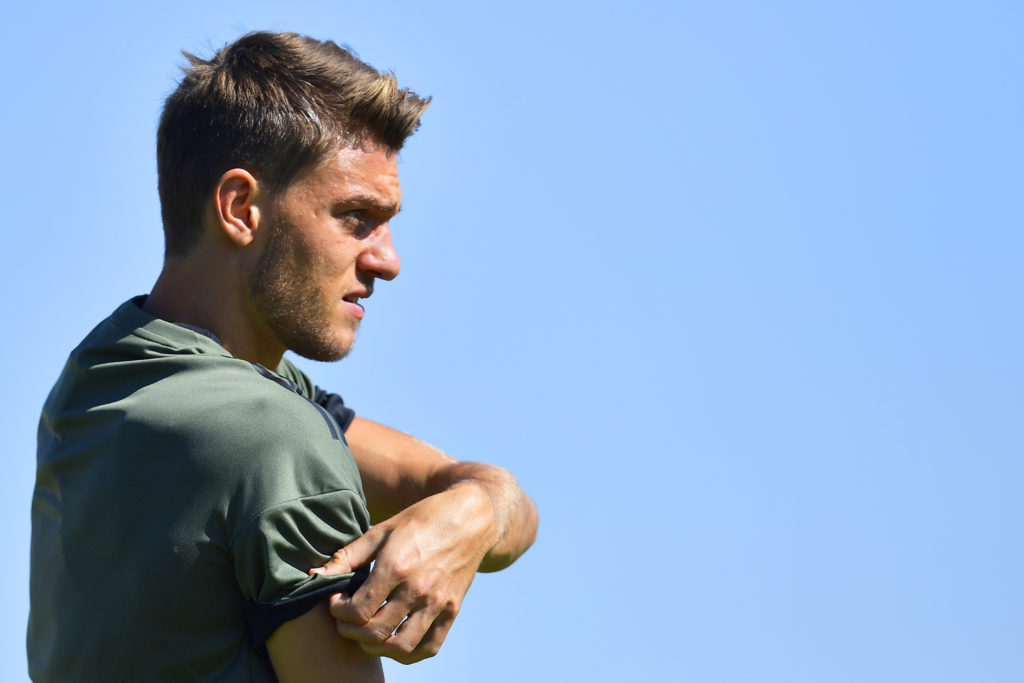 Heir
"I hope that Rugani and Romagnoli can become important pillars. In my opinion they have a potential, but it is fundamental for a defender to be a point of reference for their comrades. In this, being young, they will grow naturally. Talent has it."

"Cristian Romero? He has great potential, he will join a group with players who can teach him a lot, both Giorgio and Leo are great defenders.
"If you are intelligent and start taking from them, you will improve a lot. And then, when you arrive at Juve, besides being good you have to have 'personality'. It's fundamental.
"Best foreign defenders? De Ligt of Ajax. He's young, tough. But the real model is Ramos. When you stay at such high levels for so long in a strong team and in the national team, there's a reason."
Juventus
"I was going to go to Juve before i went to Germany (with Wolfsburg). But then nothing came of it. With Magath's team I won a title and then I arrived in Turin.
"I have to build a statue to Fabio Paratici. He came in person to see the games in Wolfsburg, where there's no airport, an hour's drive from Hannover.
"One evening he told me: "In addition to coming to Wolfsburg, the 19 games you played, we have seen them all". It changed my life and I hope I have been useful to the team in all these extraordinary years."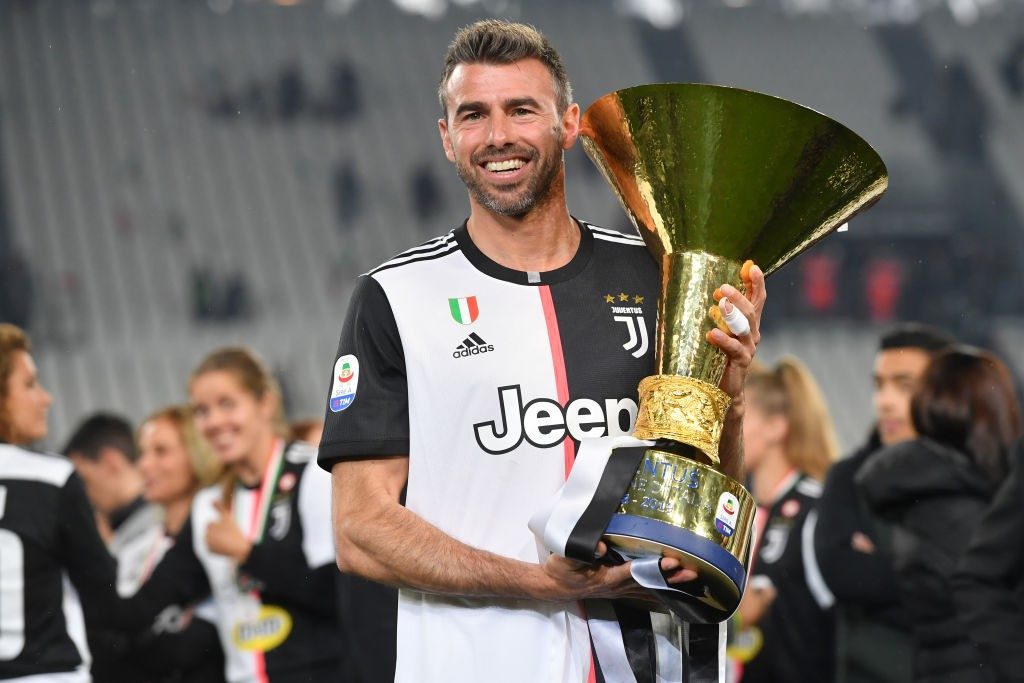 Studies
"I stopped in the fifth year of my surveyors course, but this year I studied and I will take the exam. It was my goal, for some years. I had lost a piece of life, I had left something behind.

"You do not understand the importance of school until you are older. It's not just the diploma for a job. Schooling helps to have and understand emotions and to talk to people.
"A little general knowledge is good, it's important. Can I tell you the truth? Now I have to go to school. In ten minutes I have my exam……."