A collective sigh of relief, strong enough to be felt from Turin to Paris, was exhaled yesterday when Blaise Matuidi underwent a medical with a view to a move to Juve.
Since the Champions League final, and if we're being honest since Vidal left, it has been plainly obvious Juve needed a defensive midfielder, the Supercoppa Italiana defeat to Lazio last Sunday only served to emphasise this in the cruellest way possible with Sami Khedira in particular the target of some warranted, heavy criticism. We needed a midfielder to compliment Pjanic, who will disrupt the opposition midfield and link up with the defence.
My personal choice of regista was Verratti; dynamic, creative and technical qualities to burn (also a Football Manager man-crush of mine!). However this move never seemed to gain any momentum and we were also linked with Emre Can, Nemanja Matic and Steven N'Zonzi. Depending on where you get your transfer rumours from, one or all of these were either nailed on, done deals or about as likely as Messi playing for Real Madrid. However the Matuidi rumour has been around for weeks, if not months, and has been greeted with derision by most Juventini. Why? He can defend, can hold the ball up, tackle, has good mental abilities. Everything we need. Remember the aforementioned Vidal? He had all of these qualities.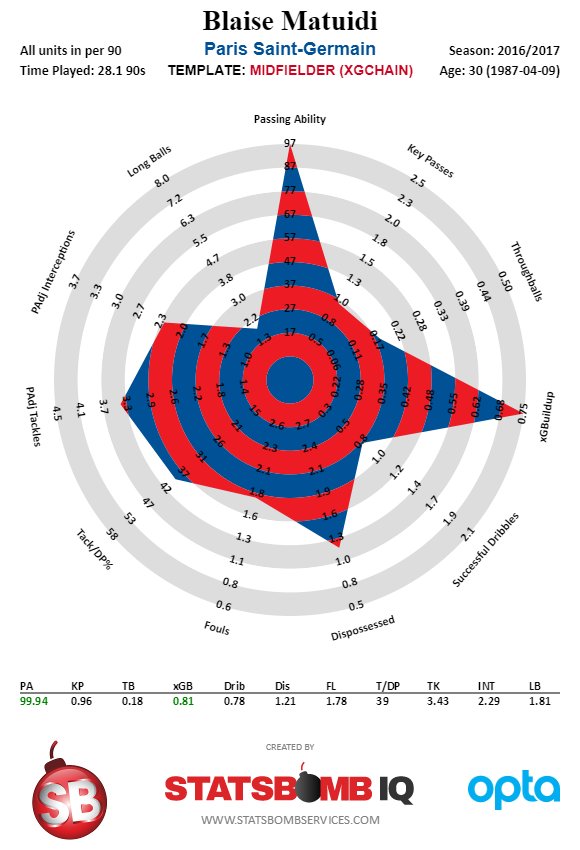 So why the negativity? In my mind it is the era of FIFA console games, having the team's third kit with your name on the back and all that 'modern football' nonsense. If it's not sexy and doesn't sell shirts in the far east then it's obviously a bad move. Well no, it isn't, scratch beneath the surface; Matuidi made 40 starts for club and country last year averaging a healthy 7/10 per game (according to whoscored.com) in one of Europe's top leagues, and remember we're including playing for one of the best international teams on the planet too. Not bad for someone who is considered too old and lacking the ability to consistently run a midfield by most people who are able to type a comment on the subject.
He is no Verratti but he is exactly what Juve need and isn't that the most important reason for signing him? A midfielder who is defensively minded, technically sound, a tough tackler and an established first team player at one of Europe's top clubs.
From Allegri's point of view the move must have been close for a while and I mentioned in my last post that after letting Lemina and Rincon go we must have a replacement lined up, so it has been proved. A ying to Pjanic's yang, a player who can do the leg work in midfield while Pjanic and co link the midfield and attack.
Matuidi a great move for Juve. Maybe age/being below his phenomenal best last yr put a few off, but huge in area they needed to improve

— Andy Brassell (@andybrassell) August 16, 2017

He won't create the furore which Bernardeschi's signing caused, he won't add a few million Twitter followers to the club's account, but he'll run through walls, cover the entirety of the pitch and still come away with ball. More Deschamps than Zidane, but he's the missing piece of the puzzle.
Bienvenue, Blaise.