Juventus v Bologna

Serie A Week 6 – Wednesday, 26th September – 20:00 GMT – Juventus Stadium

---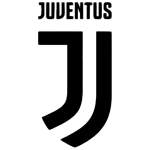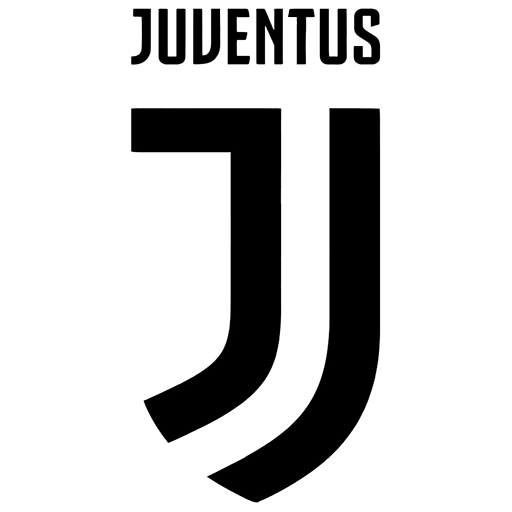 Juventus
It was tougher than expected, but Juventus brought home another win in Frosinone and that is all that matters. The performance was nothing special, but it was nice to see a properly done defensive phase: stopping the Ciociari was certainly not a tall order on paper, but then you have to do on it on the pitch and some unexpected problems might always creep in. Massimiliano Allegri must have been insisting on this aspect in practice because the squad has looked increasingly focused after a horrid first showing in Verona. Then, with so much firepower on the pitch, the goal will eventually arrive. Cristiano Ronaldo was brought in also to solve those tight games and he was basically the whole offence in the first half. His finish was goal poaching at its finest, then Federico Bernardeschi put the cherry on top of another dynamic performance.
The wheel keeps spinning and next up is Bologna, where the main task for the team will be not to look forward to the Napoli clash. Three points are three points, whether you pummel a relegation struggler or you best your main competitor.
A problem the Bianconeri need to solve is Paulo Dybala's poor form. Giorgio Chiellini spoke highly of him, as a true captain, and he retains some value even if he does not score by knitting the play up front, but he is a distant cousin from what he was at the beginning of last season. Adjusting to his new cumbersome teammate has proven tricky, not because Ronaldo is taking shots away from everybody, even though he certainly is, but for other tactical reasons. The ex-Real Madrid freelances a lot looking for the best spot, while that used to be la Joya's MO. He is more caged, but still has to find a way to be productive, because his contribution is sorely needed, especially with Douglas Costa in the stands.
Allegri announced that Mattia Perin, Rodrigo Bentancur, Blaise Matuidi, Paulo Dybala and Cristiano Ronaldo will be in the initial XI. So just one between Emre Can and Miralem Pjanic will start so it is entirely possible that the Bosnian maestro will be preserved for the weekend and his fit next to Bentancur remains a little awkward, even if the two gave it a try. Giorgio Chiellini will rest, with Medhi Benatia taking his spot. It could be Alex Sandro's turn to have a night off, should that be the case Joao Cancelo or Federico Bernardeschi will play on the left flank, the ex-Fiorentina man has some experience as wing back, so he could be deployed there in a 3-5-2. Andrea Barzagli has recovered from a calf pull and could be an option in a three-man defence.
UPDATE: The coach talked up Moise Kean in the pre-game presser and he could have a chance to start considering that Mario Mandzukic is not expected to play, however he has not been named in the squad list because he had an allergic reaction. The latest updates suggest that the choice is likely to be a 3-5-2 with Barzagli in the starting XI over Bernardeschi and Cancelo on the left wing. Bernardeschi would be kept as an off-the-bench weapon. The duel is still open between Can and Pjanic, but the latter is now slightly favourite.
Probable lineup:
4-3-3: Perin; Cuadrado, Benatia, Chiellini, Cancelo; Can, Bentancur, Matuidi; Bernardeschi, Dybala, Ronaldo.

Injured players:
Spinazzola (knee), Khedira (thigh), Costa (thigh), De Sciglio (hamstring), Kean (illness)

Suspended Players:

Costa.

Bologna
Bologna looked dismal in the first four outings, then astonishingly defeated Roma. So this game will tell whether that they have come up with something that works, or if it was a fluke that had more to do with the Giallorossi's poor form. Despite his role as a player, Filippo Inzaghi is a very defensive-minded coach and he has constantly relied on 3-5-2 and a stout back-line during his successful run with Venezia in the lower leagues. That has not completely translated in Serie A: they have been okay in the back, having conceded a reasonable amount of goals, five, three in the same one versus Inter. However, since they have had troubled scoring in most games, they started to attack too carelessly and came undone.
As a matter of fact, the two goals by Federico Mattiello and Federico Santander were their first two of the season. Their front-line is not particularly enticing, featuring the hard-working Paraguayan, Mattia Destro and Diego Falcinelli, who are just meh, and Rodrigo Palacio, who has missed most of the matches because of a muscular injury. The speedster Orji Okwonkwo is thoroughly unproven, but a nice weapon in the right scenario, like this one on Wednesday night.
They have also not gotten a lot from their box-to-box midfielders, which used to be the driving force of Inzaghi's teams. Blerin Dzemaili has not been same since his stint with Montreal: he has the most upside because of his proven goal-scoring ability, but he might simply be washed. Andrea Poli is not a strong cutter. The newcomer Mattias Svanberg did fine in his first start. They have also toyed with the idea of using Riccardo Orsolini, who is more of a winger, in that position to bring some energy and it is a proposition that could be fruitful, especially as an in-game adjustment. The youngster Arturo Calabresi had a baptism by fire against Roma but held his own, so he could be confirmed. Filip Helander is hurt and it is not like Giancarlo Gonzalez is that great of a player. They are battling for a starting spot.
As mentioned, they are not a particularly explosive team, but if you leave them prairies they are eventually going to take advantage like they did against Roma. They are plucky and physical. It seems like Palacio will be on the shelf again, while their midfield linchpin Erick Pulgar is suspended and will be replaced again by Adam Nagy. They are a thin here because Svanberg is dealing with a head injury, while Andrea Poli will be sidelined by a calf pull and Godfred Donsah has missed the first chunk of the season due to a fibula fracture. If the Swedish youngster did not recover in time, Ladislav Krejci or Orsolini will deputize as box-to-box, with Mitchel Dijks back into the starting line-up as left wing back after skipping one. Santander is fatigued, but at this point he is expected to be ready and partner up with Diego Falcinelli up front. Such scheme could easily turn into a 4-4-2.
Probable lineup:
3-5-2: Skorupski; Calabresi, Danilo, De Maio; Mattiello, Dzemaili, Nagy, Krejci, Dijks; Santander, Falcinelli.

Injured players:
Palacio (hamstring), Helander (knee), Donsah (fibula), Poli (calf). 
Suspended Players:

Pulgar. 
Juventus & Bologna Performance Statistics
Formation