Bologna v Juventus

Coppa Italia – Saturday, 12th January – 19:45 GMT – Stadio Renato Dall'Ara

---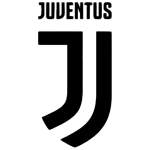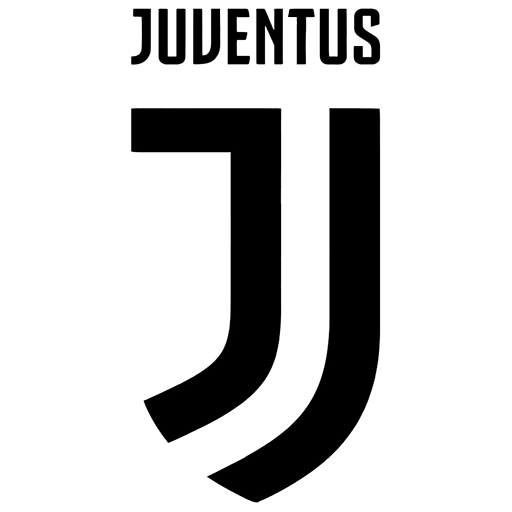 Juventus
This year's schedule after the Winter break is bizarre, with a Coppa Italia match-up to get things started and then the Supercoppa in Jeddah four days later. The League tweaked it to accommodate boxing day, but in my opinion it is preferable to play on January 6th, as it is tradition is Italy, and also a cup match in the weekend just does not feel right. Hopefully, they will go back to the previous format in 2020 with a new governance, because three games in a week after a two-week pause seems less than ideal for everybody involved.
As for the first game against Bologna, Massimiliano Allegri will have to juggle between the necessity of fielding the starters to allow them to shake off some inevitable rust and the usual tendency of trotting out in Coppa Italia who has seen less playing time thus far. For instance, Wojciech Szczesny and Leonardo Bonucci have been confirmed in the XI, while Miralem Pjanic might initially be on the sidelines. Cristiano Ronaldo will play in some capacity, but may not start.
Mario Mandzukic suffered a thigh injury this week, which makes him iffy for both games and throws a wrinkle into the whole plan, but could give the coach the opportunity to test a couple of different solutions ahead of the more important clash with Milan. The last time the Croatian was sidelined, but there were other notable injuries too, a two-man front-line with Cristiano Ronaldo and Paulo Dybala worked just fine, while Ronaldo as centre-forward was effective recently in Bergamo, even though they have generally preferred not to take that route from the kick-off. The easiest solution would be to slide Moise Kean in the vacant spot up front: I do not know when he could realistically get a look if he does not here. Dybala could also move to false-nine and Douglas Costa and Federico Bernardeschi are both healthy and in need of putting minutes in their legs.
As for the transfer market, which is not exactly raging, the management is more focused on the future rather than on immediate moves. They look hell-bent on keeping the roster intact, even though there is someone who is openly unhappy with his role, Medhi Benatia, and other fringe players, like Leonardo Spinazzola and Moise Kean, are highly coveted from lower-calibre teams. We will see whether they will budge on their proposition in the next few days, but it could be a sound strategy, then it will be up to the coach to manage the disgruntlement in the locker room.
As for some reinforcements, it was pretty evident that the squad started the season short of one midfielder after the abrupt departure of Claudio Marchisio, but they were able to navigate through the simultaneous absences of both Emre Can and Sami Khedira and the options in January are never too appealing, hence why they will likely stand pat anyway. It would be nice if they were able to anticipate the arrival of Aaron Ramsey for a reasonable compensation, but that does not appear to be in the cards just yet.
Probable lineup:
4-3-3: Szczesny; De Sciglio, Benatia, Bonucci, Spinazzola; Bentancur, Can, Khedira; Dybala, Kean, Ronaldo.  
Injured players:
Mandzukic (thigh), Barzagli (quad), Cuadrado (knee).
Suspended Players:

None. 

Bologna
Juventus faced Bologna back in September and, if you may recall, it was one of the easiest games of the season, as the Bianconeri basically sealed it in fifteen minutes at the Stadium, with Dybala and Blaise Matuidi hitting the net. The Felsinei have won just one game after that, the subsequent one versus Udinese, and therefore find themselves in a hole in Serie A. Filippo Inzaghi is known to be a defensive-minded coach and his side is a little stouter than some of the others nearby in the standings, but does not really stand out in terms of solidity overall. They try to muck it up, but their downfall has been their meager offensive production, as they have scored just fifteen times so far. You do not go very far with nil-nil ties.
The manager has been given some breathing room, but he will have to deliver right away, otherwise he will get canned. They acted quickly in the transfer market and added Roberto Soriano and Nicola Sansone to bolster the squad. They are both are coming off underwhelming first halves of the season, Soriano was at Torino, but they are good additions for a team in this spot and will give them some tactical flexibility. They have gotten very little from Blerin Dzemaili so far, Mattias Svanberg is fine but he is very young, so their midfield needed one more guy.
Sansone is on his third team in Emilia and can feature both as winger and as second striker. They have already experimented using a trident, with Riccardo Orsolini on one flank and Rodrigo Palacio on the other, and bringing in Sansone likely signifies that they will go in that direction more often. As already mentioned, they are desperate for any kind of help in the final third and he had a reputation as giant killer when he was at Parma.
Their base tactic is 3-5-2 and they should stick with it despite the newcomers and some relevant injuries. Federico Santander is out with a thigh pull, so Mattia Destro will draw the start unless they opt for a very light front-line. Adam Nagy has a sprained knee, Blerin Dzemaili a calf ailment, while the other metronome Erick Pulgar has had some back problems but he has been called up.
Ibrahima Mbaye, Mitchell Dijks and Ladislav Krejci are constantly in a three-way duel to start on the left wing, while Sebastien De Maio is slightly favourite over Arturo Calabresi in the back. In case of a 4-3-3, they would go with one fewer centre-back. A trequartista or a three-man attack while maintaining a three-man defence is possible if Pulgar is not ready to play.
The first match after the break is always a weird one as you are looking to re-gain your rhythm, but a cozy match-up against a slow-paced team helps a little there. They have shown some fight in Naples and are physical and menacing on set pieces, so, as with any other Serie A team, you are never allowed to phone it in.
Probable lineup:
3-5-2: Da Costa; De Maio, Danilo, Helander; Mattiello, Poli, Pulgar, Soriano, Dijks; Palacio, Destro. 
Injured players:
Dzemaili (calf), Nagy (knee), Paz.
Suspended Players:

None. 
Bologna & Juventus Performance Statistics
Formation