Leonardo Bonucci explained his motivations for leaving Juventus last summer but insists it was a mistake to leave the Bianconeri.
The defender made a controversial move to Milan in 2017, only to return to Turin in 2018 following an unsuccessful season (A big thank you to Tarek Khatib for the translation).
"Why did I leave Juventus? Things happened during the last four months of that season, things that affected me on a personal level," Bonucci explained in a lengthy interview with Corriere Dello Sport.
"It affected my pride and I wasn't smart enough to let it slip by. With time I realized that I made the wrong decision, taken at a time of anger.
"I understood that I was wrong to leave Juventus, and that only here and with this shirt is where I can truly express my potential, on the field and off it.
"I was quite lucky to be able to return, an opportunity that was made possible by my agent and President Andrea Agnelli.
"This stadium, this team, this city….it is my home. I came back and found the same faces, same places and same hugs. It's nice to be back, nice to sit in a locker-room where you turn your head and find Barzagli and Chiellini next to you."
"What is the BBC? It's a friendship, it's an experience, it's a professional and personal harmony. In short, it's synergy. We played together, won together & lived together. Us three and then there is the capital 'B that must be added, the 'B' of the great Gigi Buffon.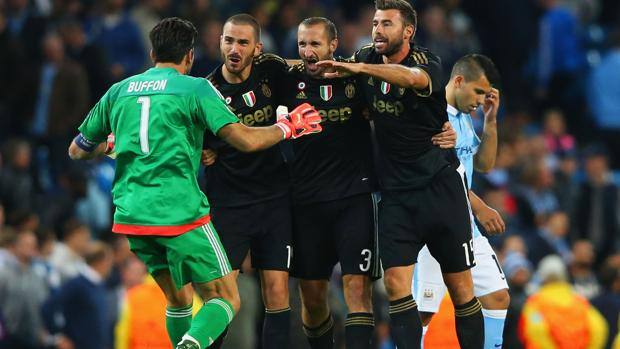 "Did leaving Juve cost me? Surely. When you move away you leave friendships, personal relationships and more. On the field, apart from Barzagli and Chiellini, there also was Benatia, a great player, and Rugani, one of the best young players. Leaving all this taught me a lot.
"It taught me that decisions that are taken during a moment of anger are ones that almost always end up being wrong, and are not the same as ones that are taken with a clear mind.
"Juventus is not just a team, it is a family, one that welcomed me back like I had never left. Everyone at Juventus, from the president to the store-keeper, make you feel at home, and that's what I needed the most.
"Returning to Juve to find Cristiano Ronaldo? Regardless of my return or Cristiano's arrival, the club has built a squad that is able to fight for a spot among the top 2-3 teams at the European level and hopefully achieve the dream. Obviously, with Cristiano the chances become better!
"How is Cristiano as a person? Very humble and super available, which is a stimulus for everyone. When you see someone who has won five Golden Balls, is 33 yrs old, train with the intensity that he does, you can only admire him and try to copy him. Ronaldo brings a lot to Juve.
"The toughest striker I have ever faced? Cristiano, without a single doubt. Whenever we faced him, and the numbers prove it, he has always put our defense in difficulty.
"A match I would like to re-play? The EURO 2012 final v Spain, because I think we could have given a lot more. I would willingly play that game again. The one match that I would totally erase is the final in Cardiff, we really believed. It still hurts to just remember.
"My choice of young Italian defenders? Romagnoli has shown a lot of growth and is well experienced. I would put Rugani next to him, perfect partnership. Romagna will one day wear the Juve jersey, a centre-back who has the personality and physical strength to reach a great level.
"The most intelligent player I came across in my career, on and off the pitch? On the pitch it's easy, Pirlo. But at a '360' level I believe Giorgio Chiellini is the best example. A great player but also a great family man and father, who pursued intense studies till he graduated.
"Threats on Social Media? It's often by people who want a way to express their personal dissatisfaction in life. Sometimes even by those who ask you for an autograph. The problem of social media is that it brings to life a new dimension, in between virtual and reality. Once while walking down the street I was asked by fan to take a picture with him, so I did, then he posted it on social media with some insults. I then met him again and he started apologizing & asking for forgiveness….
"How can Allegri manage a team of champions? One of the coach's merits is his intelligence and this allows him to manage a locker-room as important as Juve's, which is not easy at all, with 24 champions. What's important is to make everyone feel they could be a starter.
"Problems with Allegri? Yes, it happens, sometimes the tension rises. Stress, important games etc. Heated arguments happen. Then mature people shake hands ans fight towards the same objectives.
"The whistles at the Juventus Stadium after I returned? I deserved those whistles, like I deserved the applause after it, and I hope to continue to deserve the applause because it means that I am doing my duty."