Juventus keeper Gigi Buffon believes Gianluigi Donnarumma 'is doing great things' at AC Milan while revealing how happy his father was with the arrival of Paulo Dybala.
Speaking to Gazzetta Dello Sport, Buffon expressed his desire to continue playing until he is 40 while reviewing some of the young emerging Italian talent.
The following interview originally appeared here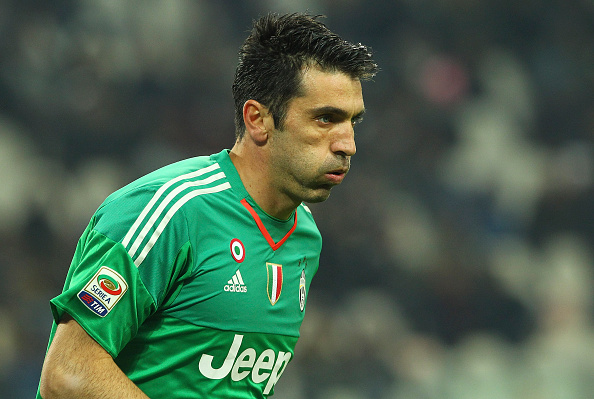 You will be turning 38 in a couple of days, 20 of which have seen you involved in football.
"That's true. It's been a lifetime."
Your career has been filled with great moments. What are three important moments that come to mind?
"The enormous joy of making my Serie A debut, which was the realisation of a dream. Then the World Cup victory in 2006. Lastly, the determination that I still show today which has allowed me to play at the top level."
You look leaner. Has something changed in terms of your preparation?
"Let's say that I pay more attention to what I eat compared to seven or eight years ago. I haven't really stopped eating anything, but just pay more attention to it."
What do you imagine your goodbye from football will be like?
"I would like to leave with my head held high. I'd like it to be appropriate, without anything too extravagant. As a player my final goals are to play until I am 40 and to play in another World Cup."
Which national team was the strongest that you played for?
"Our team in 2002 was incredible from a technical standpoint. We had a unique spirit in 2006, however I've seen that return over the past few years."
Which Juve was the strongest?
"I think the team led by Marcello Lippi in 2002/03 where we made the Champions League final and lost on penalties. In terms of the squad, starters and bench players, I would say Fabio Capello's side. However I wouldn't forget the character and consistency we've shown over the past few years under Antonio Conte and Massimiliano Allegri."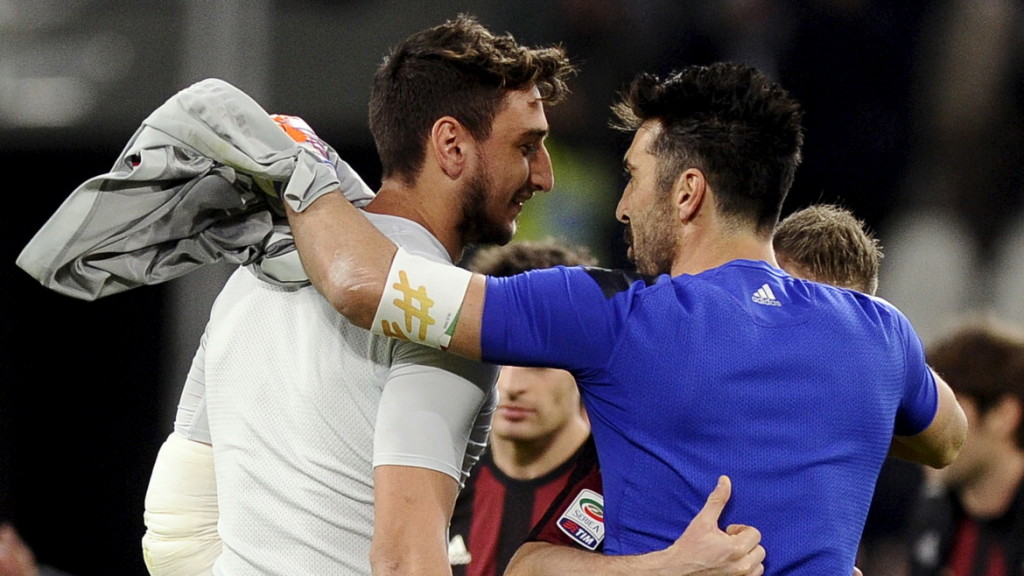 It seems as though there is finally an heir to you. What are your thoughts on Gianluigi Donnarumma?
"He is doing great things as he hasn't shown any fear in taking on a stadium like San Siro, despite playing for a big team like Milan. Along with showing great personality, he has great skills technically and physically. However the thing I like most is that we are talking about a youngster who is doing all the right things, which is key in a career. The media has also done a good job and they haven't put too much pressure on him. I see measured statements, which is what should be done with such a young player."
Juve were reborn after losing to Sassuolo. That night you hit out at the side. Can you talk to us about that?
"In my opinion it was our last chance to get things on track. We were close to being out of the Scudetto race. I don't have many years left and so I didn't want to waste any time and play without any possible goals."
It appears your outburst had its desired effect.
"The response from the dressing room was key, from those who had just arrived to those who have been with the side for years."
Was it really that crazy to think that the team could bounce back after such a slow start?
"I love numbers and that night I made two calculations that left me with hope. I talked with the directors in order to avoid the dressing room, as I didn't want them to see how serious things were. In order to win the Scudetto or make the Champions League we need 25 wins, and we were at three. As a result we would need to win 22 out of 28 matches, so if we could only lose six matches we needed to do more. It seemed possible to me and we are already back in the race for the Scudetto.
Was there a moment when you thought Juve were really out of the race?
"In my opinion the 0-0 result in Milan was wrongly seen as a good result for Inter as they were ahead. In reality, if we had lost it would have been the tombstone on our grave in a psychological sense. The Nerazzurri could have run over us, but they didn't. We played well and I realised that with the right mentality we could prove a tough challenge for everyone."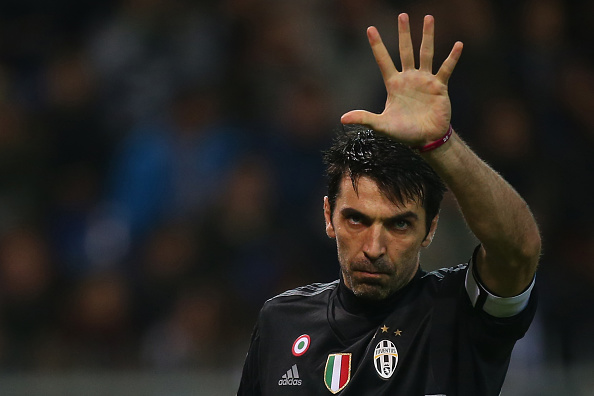 You have a chance to inflict some damage on another rival on Sunday in Roma.
"If we win they will be 10 points back. It would be key because we are talking about a dangerous side. The further away Roma are, the better it is for us."
Juve are once again the favourites to win.
"People said that while we were struggling in the standings which made me smile. It's good to see how much respect we are shown, but I think that at a certain point it was in the hands of our rivals. Nobody had the strength to end things, to break away like Juve did over the past few years. I think that if we win the title again, there will be many people who will have regrets."
Who is your biggest rival: Napoli or Inter?
"They are on the same level as the team at the top of the standings seems to change every week. Inter don't have to worry about European competitions, something that will have a big say on the championship. Napoli are a cohesive side, one of the best attacking teams in Europe and Maurizio Sarri has brought security to their defence. Napoli can win the title."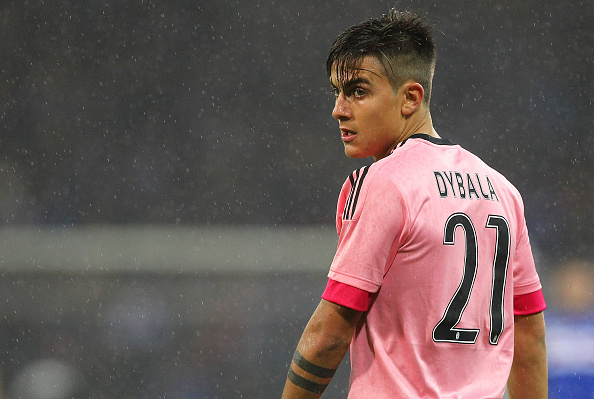 Juve have a new star in Paulo Dybala.
"My dad is obsessed with him. He was happier then me when we signed him from Palermo. I think Paulo has everything that is needed to be a global star."
Can Juve defeat Bayern Munich in the Champions League?
"We don't have the best of chances, that's for sure. We must be angry, clinical and have a bit of luck to overturn the predicted result."
Why should Italy be optimistic about the European Championship?
"We have a team that can play great football, has a strong character, and if some of the players make the most of their opportunity they can make a difference."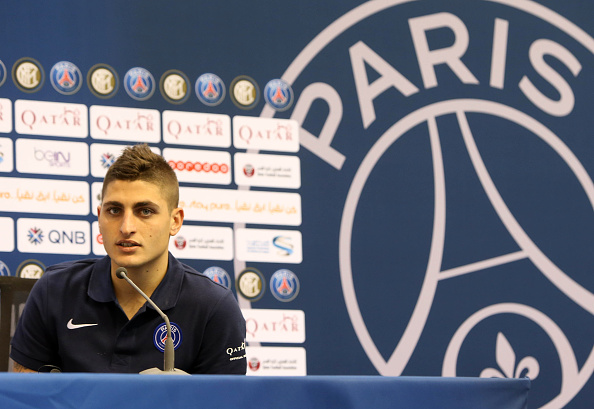 Who are you referring to?
"Marco Verratti, then there is Andrea Pirlo."
Do you think Pirlo can be included in the side despite playing in the USA?
"Yes. Of course I believe that."
If Juve make the final of the Coppa Italia, you won't have a vacation before meeting up with the national team.
"If that were to happen I would join the team happy and motivated. In the meantime we are focused on the semi-finals with Inter which will be a great contest. The win over Lazio shows that we are going through a great run of form."
Are you still thinking about the fact you were left off the Ballon d'Or voting list?
"To be honest, I don't care about it at all. I might have been more upset if I could have won and instead finished 14th or 20th. I received more attention this way."