Giorgio Chiellini has ignored any suggestion that he might play in the Premier League, declaring: "You only leave Juventus if Juventus want to sell you."
The veteran defender gave a lengthy interview to the Daily Mail and started off discussing his habit of throwing himself into harms way and never backing out of a challenge.
"It is still four nose breaks at the last count…..Until next week anyway! The problem is that if there is the tiniest chance of scoring a goal or stopping a goal, I can't help myself."
On joining Juan Mata's 'Common Goal' Initiative
"I saw Juan's interviews and saw Mats Hummels signed up. I wrote to their website but at first, their worker thought I was a 15-year-old teenager winding them up. I had to do a Facetime call to show I am really Chiellini!
"I don't know if I can change things but I just want to put smiles on the faces of the children. I cannot put into words how it makes me feel. Our role, to be an idol, is very important. Kids follow everything we say and we do. I see too many children who have their lives decided for them from the moment they are born. I want to give them the power to decide their own lives.
"Unease is the wrong word to describe our wealth. I make my sacrifices and never think I am not allowed to earn so much. But I know I am lucky and I must use my platform to help those who need support.
"It is not only money, it can be a short video, a little message, a visit. You, me, everyone. Just show you care. I have travelled to many parts of the world. I have seen the worst parts of South Africa and Brazil. I stayed in Thailand and had the life of a five star hotel. Then you walk around the corner and you see people sleeping on the streets, very poor, and at the market, people sleep on stitched rugs. They wash their clothes in the river but that's rain water. Common Goal is an international movement. I am the only Italian so far but I hope more players join up."
On the 'King-Kong' nickname
"It's a double personality. On the field, I had to be this way to make it to the top level. I was not born with many technical skills. I had to improve and work. Hundreds of players have physical and technical talents but very few make it. You need that desire.
"I was never the best in my age group. I was like the Ugly Duckling because I am not beautiful to see but I always improved. That is my best skill. I am 33 but I am having my best ever season. There is no secret; just passion and work.
On Antonio Conte
"Italian passion, It is not only in the match with Conte. It is all day, every training session. He is like a police sergeant. We felt something very special in his atmosphere, for three years with him at Juventus and two years in the national team.
"When you finish training, you are dead. Not tired — dead. You can do it only because you believe in what he does. We had 40 days in France and it was like entering another world. You are 100% with him. He creates an atmosphere, everyone gives energy to each other. For sure he is one of the very best.
"The World Cup? Honestly, it will be like a dagger in my stomach. It will not be a good month. I will see bits and check the scores but I can't imagine sitting at the TV to watch the World Cup at home."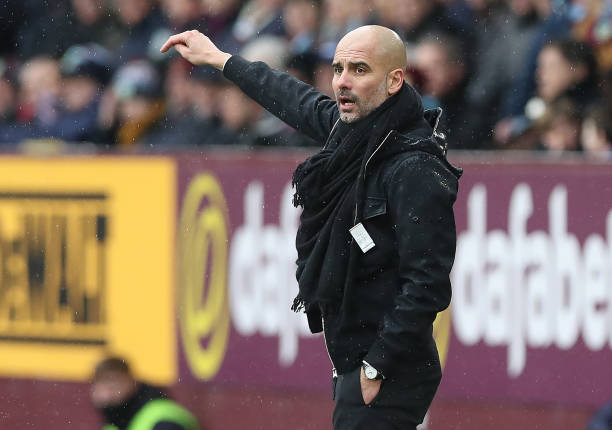 On Pep Guardiola
"Pep Guardiola spoiled and ruined the Italian defender. He is a fantastic coach with a fantastic mind but Italian trainers have tried to copy him without the same knowledge and then in the last 10 years, we lost our identity.
"We lost our identity of [Paolo] Maldini, [Franco] Baresi, [Fabio] Cannavaro, [Alessandro] Nesta, [Giuseppe] Bergomi, [Claudio] Gentile, [Gaetano] Scirea… between 1984 and 1995, we have only [Leonardo] Bonucci. In 10 years, we didn't launch one good defender. I hope now we restart and relaunch Italian football. The World Cup result is the proof of our problem."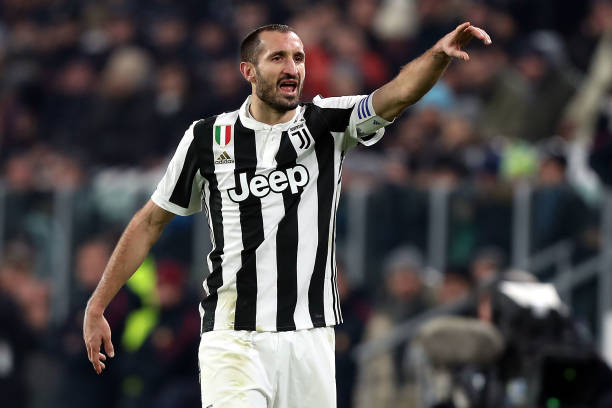 On the prospect of playing in the Premier League
"For an Italian, you only leave Juventus if Juventus want to sell you. It is simple. When we had [Leonardo] Bonucci, [Andrea] Barzagli, myself and Gigi Buffon at the back, what we had was special. It is not just technical…it is a feeling, emotion, a level of experience."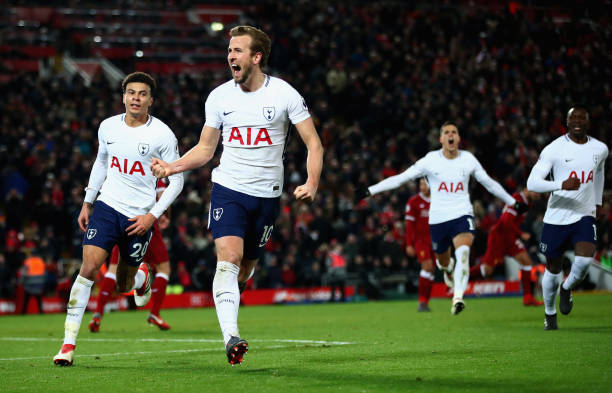 On Tottenham Hotpsur
"A strong team. I like the Belgian couple at the back, (Jan) Vertonghen and (Toby) Alderweireld.
"Harry Kane is a fantastic player. He played against us three years ago and he has really improved. Now he scores more than Messi in a calendar year…and that's very different to scoring more than Chiellini!"