Juventus 1994/95; Scudetto winners, Coppa Italia winners and UEFA Cup finalists. The Bianconceri scored 99 goals in all competitions as Gianluca Vialli, Fabrizio Ravenelli, Alessandro Del Piero and Roberto Baggio terrorised defences at home and in Europe. Vialli was the club's leading goalscorer, with 17, closely followed by Ravenelli on 15. Their deadly forward play was assisted, literally, by the imposing midfield ability of Paulo Sousa, Attilio Lombardo, Didier Deschamps and Antonio Conte. Juve's 8-1 aggregate victory over CSKA Sofia in the UEFA Cup First Round, the successive 4-0 Serie A wins over Genoa and Parma and the 3-0 demolition of Nevio Scala's side in the Coppa Italia Final was, as far as goals were concerned, the highlight of the season. However, league doubles over Gabriel Batistuta's Fiorentina (including the famous 3-2 comeback victory at the Stadio Delle Alpi, sealed by Del Piero's sumptuous volley, and the game which started my love affair with Juve) and over a Milan side who would lose that season's Champions League Final but had destroyed Barcelona in the Final the season before, 4-0, were arguably greater achievements in terms of just how far Juve had come before achieving their first Serie A title in nine years.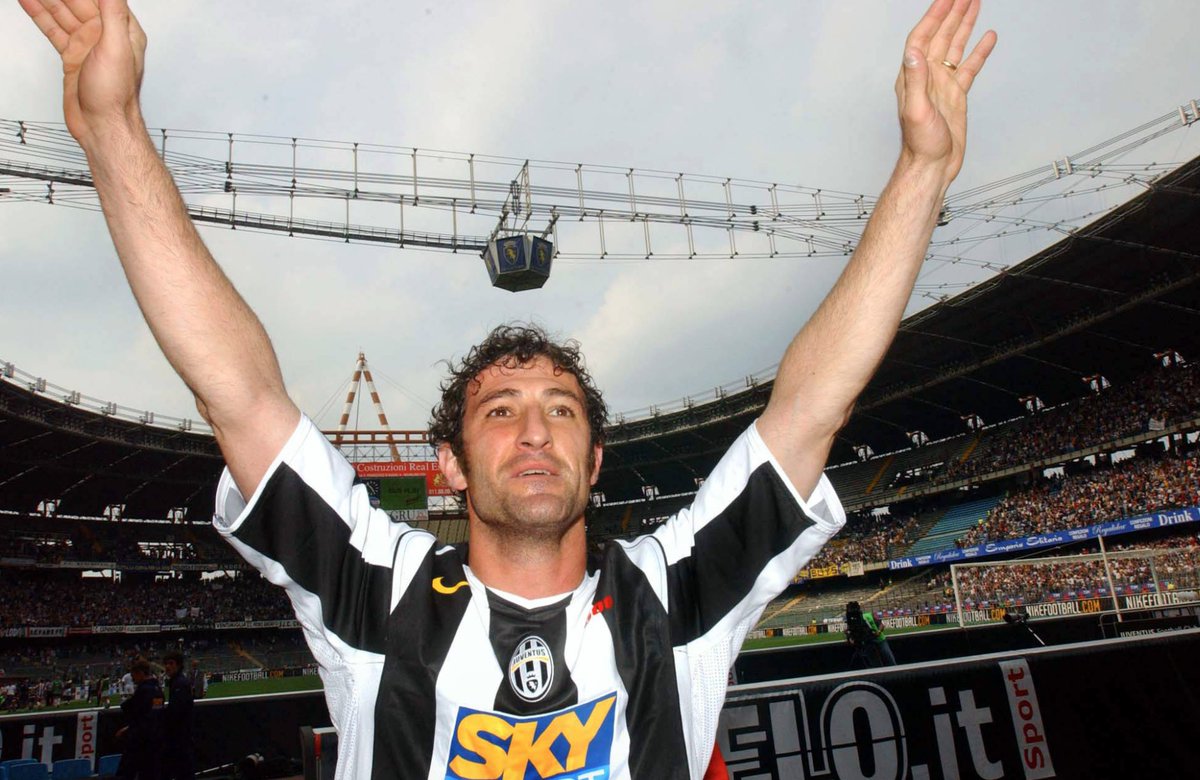 The goals, awards and trophies thrust Juve back into the spotlight after years of chasing Milan, however, none of it would've been possible without the defence and in particular Ciro Ferrara; arguably the most reliable but most unsung leader of the Marcelo Lippi, Carlo Ancelotti and Fabio Capello eras.
Juve conceded less than a goal a game during their victorious 1994/95 Serie A campaign and Ferrara was right at the heart of it and every bit as important as Del Piero and company, along with defensive colleagues Jürgen Kohler, Moreno Torricelli, Gianluca Pessotto and Sergio Porrini.
Signed from his hometown club, Napoli, in the summer of 1994 Ferrara had already become a legend at the San Paolo having played there during their most successful period in the late 1980s and early 1990s. Alongside Diego Maradona, Gianfranco Zola and Careca he helped them win two Scudetti, a UEFA Cup and a Coppa Italia. Already renowned for being an aggressive, yet intelligent and graceful defender, Ferrara notched up over 300 games for the Partenopei and was their captain between 1991 and the year in which Lippi brought him to Turin.
Ferrara made an immediate impact during that glorious 1994/95 season, making 49 starts, the most in his Juve career, and Lippi made him vice-captain behind Baggio, then Vialli. Under Lippi he lifted the UEFA Champions League in his second season and before the end of the 1990s Ferrara would have two more Serie A winners' medals, an Intercontinental Cup win and a UEFA European Super Cup title to his name.
In a land which spawned its own version of Catenaccio in the 1950s and has always held the art of defending above most other aspects of the game, Ferrara was rightly lauded as a genuine defensive star of the 1990s.
He didn't have the technical ability or the adaptability of Paolo Maldini, but he was rightly held in the same high esteem as the Milan maestro, he certainly possessed the same strength, finesse, anticipation and composure and he would go on to lead Juve's defence for 11 years.
When one considers Juve's other defensive luminaries of the era, players such as Lilian Thuram, Fabio Cannavaro, Igor Tudor, Gianluca Zambrotta and Paolo Montero, who all came and went while Ferrara was playing for The Old Lady, one can then begin to appreciate the longevity, determination, professionalism and ability which Ferrara possessed; one simply doesn't play at the highest level for one of the most esteemed clubs in the world for over decade if they're a middle of the road player.
Given Ferrara's status in Turin and Serie A as a whole, it is slightly puzzling therefore that he was slightly underrated by his national team managers, Azeglio Vicini, Arrigo Sacchi and Cesare Maldini. It was clear Ferrara had some very stiff competition at national level due to the plethora of world-class centre-halves that Italy had at their disposal during the decade between 1990 and 2000; when you're up against Maldini, Franco Baresi, Giuseppe Bergomi, Alessandro Nesta and Alessandro Costacurta, you have a lot of work to do just to make the team. However, Ferrara deserved more than the 49 caps he won for the Azzurri. He didn't make the FIFA World Cup squads in 1994 or 1998 due to injury and never really hit the heights for the national team that he did for Juve.
His strong character and leadership qualities marked him out as a potential future coach and after retirement from playing in 2005 he cut his teeth in the national set-up as assistant manager in 2006 and was part of the technical team as Italy brought home the World Cup. He became involved with the youth academy at Juve after the World Cup win, alongside former teammate Gianluca Pessotto. After becoming a qualified coach he received his calling from the Juve board when Claudio Ranieri was fired in May 2009. Ferrara started well as Juve manager and after an initial caretaker stint he took the job full time, however, big money signings, Diego and Felipe Melo failed to shine for much of 2009 and Ferrara's limited exposure to the real pressures of management became too much. A Champions League thrashing at home to Bayern, 4-1, was particularly difficult to accept, especially when a point would have guaranteed Juve a place in the Round of 16, that coupled with a run of five defeats from six league games at the turn of 2010 signalled the end and he was replaced by Alberto Zaccheroni, as Juve's stumble around the wilderness post-Calciopoli and pre-Conte reached its peak.
A 1990s version of Leonardo Bonucci and Chiellini rolled into one, although arguably better than that gorilla/snake hybrid, Ferrara was a majestic defender of style and poise but able to turn on a gritty, passionate and tough-tackling form in an instant. Ferrara's legacy may have been undermined by his less than successful time in the dugout in Turin but his status as a genuine Bianconeri legend should never be understated.
[Image from Juventus.com]