Crotone v Juventus

Serie A Week 33 – Wednesday, 18th April – 19:45 GMT – Stadio Ezio Scida

---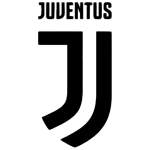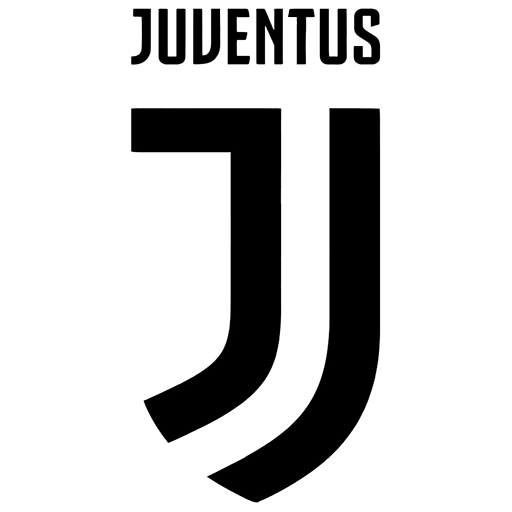 Juventus
Another good weekend for Juventus as they knocked down Sampdoria and Napoli dropped points against Milan. The Partenopei look ripe for taking: they have been taking advantage of late goals and an easy schedule, but they look tired and are not as dominant as they used to be. They could have won at San Siro as Arek Milik had a great chance in the stoppage time, but Gianluigi Donnarumma made a monster save to deny him.
Juventus had to do some work to topple Sampdoria, whoi played pretty well in the first half, but plummeted once down a goal. This time, the man of the match was Douglas Costa, who came off the bench to replace the injured Miralem Pjanic and assisted Mario Mandzukic on his first touch. The way he whips the ball on crosses is just too tasty for strikers. The Brazilian winger continued to run the show through the second half, first lofting one for Benedikt Howedes and then feeding the trailing Sami Khedira to round up the result.
The German defender had an Andrea Barzagli-like performance at right back and will be able to get minutes in that position relieving Stephan Lichtsteiner as it looks like Mattia De Sciglio could be done for the season with a plantar fascia lesion. The club has not released an official update, but there are plenty of reports indicating that. There are not many games left and this is the last midweek one, so it could have come under worst circumstances and we will make do with what we have available.
On the Miralem Pjanic front, the muscular ailment is believed to be minor, but he will certainly skip the Crotone game. It would be a bummer to not have him for the Napoli clash as he has become pretty much indispensable. Big-game Rodrigo Bentancur has held down the fort against Barcelona and Real Madrid, but there is a clear disparity in terms of quality: it will take three or four years for the Uruguayan youngster to get at the Bosnian's level. On Wednesday, it could be Claudio Marchisio getting the nod, but perhaps they will both play, with Sami Khedira or Blaise Matuidi getting the day off, at least initially.
Giorgio Chiellini and Gianluigi Buffon will rest, with Wojciech Szczesny and Daniele Rugani likely taking their places, even though Andrea Barzagli is available. Gonzalo Higuain got a knock in practice and is one yellow card away from disqualification: Massimiliano Allegri said that he does not care, but I would not be shocked to see him benched again against Crotone. Juan Cuadrado probably can not play too many games in a row, so it should be again Douglas Costa on the flank, since Mario Mandzukic is out with gastroenterisis Federico Bernardeschi is in the squad list, which would be obviously a very positive development for him.
Probable lineup:
4-4-2: Szczesny; Lichsteiner, Benatia, Rugani, Alex Sandro; Douglas Costa, Khedira, Marchisio, Matuidi; Dybala, Higuain. 
Injured players:
Pjanic (thigh), De Sciglio (foot), Mandzukic (stomach). 
Suspended Players:


Crotone
Crotone are fighting with SPAL and Verona and a few other teams in a very compelling relegation race this year. They are currently third-to-last, but the difference in the standings in minimal. They certainly did not help their chances dropping six out of their last eight points, but there is still time. They had a new manager bump under Walter Zenga, who is a decent coach but I do not think things would have gone much differently with Davide Nicola. They had a good reinforcement campaign, bringing in Federico Ricci, Marco Capuano and Ahmad Benali, who all became starters, but then foot injuries have taken away two of their best players, the Libyan midfielder and Ante Budimir, who have been really tough to replace.
Differently from other low-table teams, they do not have a clear identity, as they are not as plucky as SPAL, but also not as fizzy as Benevento. They are somewhere in the middle, but that may not ultimately cut it. They have been using a hybrid 4-4-2/4-3-3 lately fielding two strikers, Marcello Trotta and Simy, with the first one sliding to the left in some phases and Adrian Stoian, who covers the flank, playing more centrally. Simy is a poor man's Cheick Diabate: physically imposing but without the same nose for the goal or technique.
A more defensive option is always on the table when Juventus come to town. In this case, that would mean trotting out just one of the two centre-forwards and one more midfielders, Marcus Rohden, to make it a standard 4-3-3. They have also deployed the centre-back Arlind Ajeti in front of the defence from time to time in lieu of the playmaker Andrea Barberis to have a stouter look. Their problem, like so many other clubs down there, is that their defence is so lousy and there is not a quick fix for that, especially against a devastating offence.
They are certainly better at home, as it is to be expected, where they are able to feed off the crowd. Ricci and Stoian can be problematic on the counter and also Barberis has been able to score some occasional goals cutting in the box, so we will have to watch out for them. Their primary source will finding the striker with long ball and then try to create from there.
Probable lineup:
4-4-2: Cordaz; Sampirisi, Ceccherini, Capuano, Martella; Ricci, Ajeti, Mandragora, Stoian; Simy, Trotta. 
Injured players:
Budimir (foot), Benali (foot). 
Suspended Players:

None.
Juventus v Sampdoria Performance Statistics
Formation