Although it isn't quite the opening scene from Saving Private Ryan it seems a game doesn't go by without Juve reporting a new injury. It certainly has demonstrated the importance of a quality squad as Juve continue to seek the treble.
The latest injury added to the list was Andrea Barzagli who was injured in the warm up before the game against Sassuolo, he was replaced by Daniele Rugani in the starting line up. Rugani, along with Sami Khedira and Blaise Matuidi, were substituted before the crowd had returned to their seats for the second half. Max Allegri confirmed later that Rugani, Khedira and Barzagli were okay, however Matuidi would miss significant time and thus is added to the growing list of absentees.
 The limping trail of pain towards the Vinovo treatment room has been growing for a while, since the start of the season actually. Those with good memories will remember Benedikt Howedes, the home game against Crotone in November is his only appearance, maybe it was an initiative to play someone from the crowd in an attempt to try and even up the teams a little, who knows?! Joking aside, while he's been absent for all but one game he's hardly been missed due the return to form of Medhi Benatia, but the 25 game clause where his loan move becomes permanent is already looking to be unbelievably optimistic at best. Fellow defender, Mattia de Sciglio, missed five games during December after impressing during his limited playing time previously, Stephan Lichtsteiner and Barzagli were able to fill in for him although neither were an ideal replacement in terms of ability or consistency.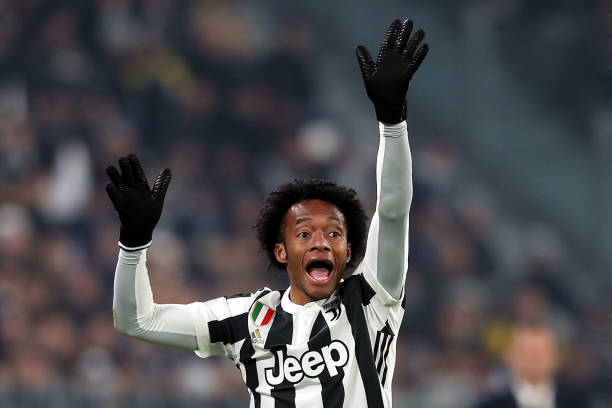 Juve's wingers haven't escaped the curse either. Last season, after Marko Pjaca tore his cruciate ligament, Juve had one natural attacking wide player, Juan Cuadrado. Despite inconsistent form Cuadrado has been a regular starter this season but has missed all of January and will miss all of February too after undergoing an operation on a sports hernia. The summer saw Juve focus on improving the quality of their attacking, flair players. The arrivals of Douglas Costa and Federico Bernardeschi greatly enhanced Allegri's attacking options, but have both struggled with injury recently. Bernardeschi only just managed to recover from injury and play a huge part of Juve's pounding of Sassuolo the week before last. Costa was recently injured during the Coppa Italia win over Atalanta and has missed the last two games. According to reports he should be fully fit for the Champions League game against Tottenham Hotspur. The injuries to attacking players hasn't really been noticed such is the array of attacking talent at Juve's disposal and the creative spark has been coming from others during this spate of injuries.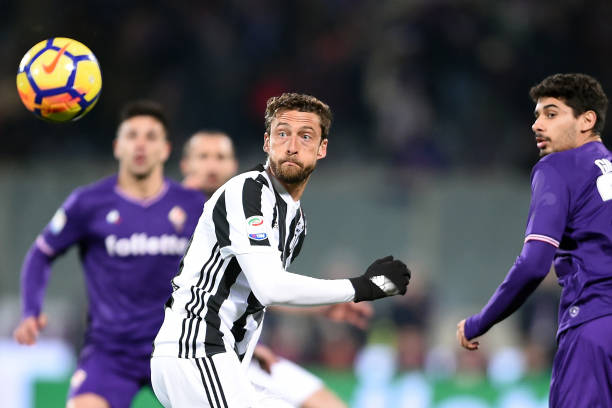 The focus of the most recent serious injury news has been in midfield; Blaise Matuidi will miss a month with a thigh injury sustained against Sassuolo. Matuidi has quietly become a vital part of the midfield since his summer arrival; protecting the back line with an infectious energy he has proved to be a very shrewd signing. There is a case to be argued that his loss, for at least the first leg of the Tottenham tie, will be felt more than the absence of Paulo Dybala. Claudio Marchisio, a man who has also missed time either side of New Year, would be an ideal replacement. His energy reserves might not be comparable to that of Matuidi, but he is a very capable midfielder who, like the Frenchman, quietly goes about his job and allows Miralem Pjanic, Costa, Bernardeschi (or whoever isn't injured!) to provide the attacking flair.
The majority of the English media are not known for their quality investigative journalism (although I suppose that goes for most of the world's media, but I digress) and the injury to Matuidi has given rise to some hysterical reports of an injury crisis, moreover some have also claimed his injury is a boost to Tottenham's chances of emerging victorious. That is open to debate and if I'm being honest probably not that far from the truth, but I'm happy to allow them to fill their readers' heads with false hope that a few injuries have all but guaranteed their passage to the Quarter Final, this while I'm safe in the knowledge that our squad is more than equipped to cope with Matuidi's absence.
As briefly mentioned above, Paulo Dybala is currently close to returning to the side. He left the pitch in Cagliari in tears after injuring his thigh, this, ironically, during the first game after the winter break which was supposed to allow players to rest and relax for two weeks. The injury has kept him out for a month which has meant a race against time for him to be fit for the Tottenham game (cue more joyful outbursts from the English media). When his injury first occurred it was feared Juve's form would dip without him as Gonzalo Higuain was going through a dry spell in front of goal at the time, however as mentioned before there are a lot of potential goal scorers in Juve's ranks and there are others who are more than capable to chip in with goals. Mario Mandzukic has seven, Sami Khedira, six and Bernardeschi and Pjanic, have five.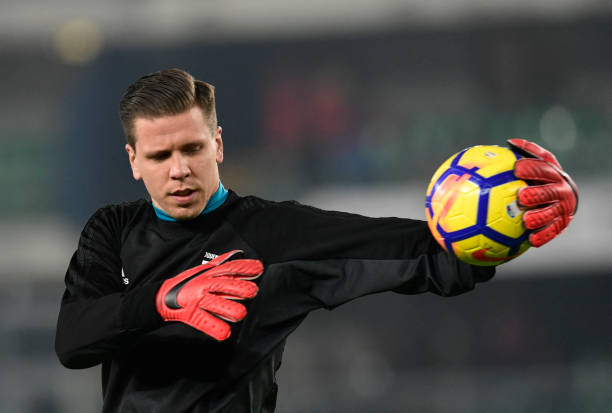 Gigi Buffon made a return away to Atalanta in the Coppa Italia recently, he gave a real man of the match performance as he saved a penalty and kept Juve's slender lead intact with a couple of fine second half stops. This is after being out for nine games and just days after turning 40. His injury thrust Wojciech Szczeny into the spotlight; bought as a potential replacement from Serie A rivals, Roma, he has firmly grasped the opportunity and has produced some confident displays recently. In fact it can be argued he has been the signing of the season and for a bargain price of £10 million, he has more than played his part in maintaining Juve's recent imperious form.
 Juve's current run of 14 wins and two draws in the last 16 games, coupled with a magnificent defensive record of one goal conceded during that run is only possible because of the depth of the squad and rotating tired legs where possible. Most games Juve's bench can boast players like Bernardeschi, Marchisio and Rugani; players who would easily get into the majority of other Sere A team's starting line ups. The signings made in the summer to bolster the squad depth have, in such a short space of time, proven to be worth a huge amount to Juve's domestic and European challenges. Imagine for a minute having to play Tomas Rincon and Stefano Sturaro in midfield to replace Pjanic and Matuidi? This is exactly the kind of scenario Juve faced last season and while the summer signings were not on the scale of Neymar joining Paris Saint Germain, they have increased Juve's chances of success immeasurably by giving extra options all over the pitch.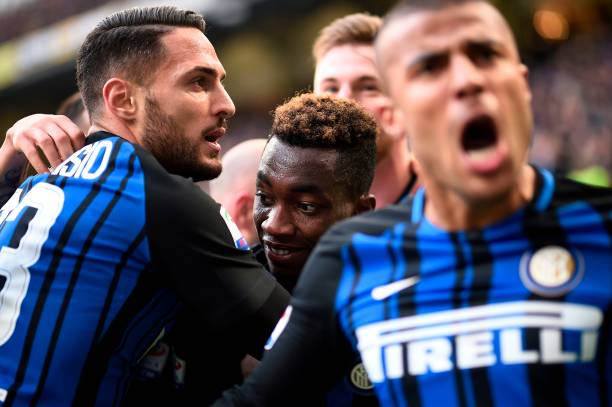 If we look at Inter Milan, their squad, not their starting eleven I hasten to add, is painfully short on genuine quality. In December, before their trip to Turin to play Juve, they were in amongst the pace setters for the title. Since then they've failed to win a game in nine attempts before the weekend win against Bologna. It can be argued with a greater quality among their squad they would be able to rotate more effectively and relieve some of the burden from Ivan Perisic, Mauro Icardi and company.
Last season's Scudetto runners up, Roma, had only won one game in eight before last weekend's win away to Hellas Verona. It's fair to say they're experiencing similar problems to Inter, where an over-reliance on oft-reprimanded, Radja Nainggolan, Stephan El Shaarawy, Edin Dzeko and youngster, Patrik Schick, among others, has seen them struggle recently. Without much substance in their squad they appear to be running out of steam in the Champions League chase. The very fact Schick is mentioned in the same sentence as his more experienced peers highlights the lack of depth in the Giallorossi squad. It's hard to imagine Bernardeschi, a similar player in terms of squad status, being given such an extended run in the Juve first team if it wasn't for injuries.
With spring in sight Juve's recent form hasn't shown any signs of ending and we must credit Allegri and his staff for boosting the squad and making Juve a very well balanced outfit, especially when compared to their domestic rivals. The treble is still within reach and the squad as a whole will play a huge part in the fight between now and May, injuries notwithstanding.