Juventus are working on extending the contracts of Gigi Buffon, Giorgio Chiellini and Paulo Dybala.
The trio have become synonymous with the Bianconeri shirt and the club are now looking to extend all their contracts before the summer.
Sky Sport Italia report that certain players are high on the list for renewals, with 42-year-old Buffon expected to pen an extension for another year.
Club captain Chiellini is also expected to stay with the club for another year when his contract expires this summer and there's a good chance the club will tie Blaise Matuidi to a new contract.
Also on the list is Paulo Dybala and despite being linked with Manchester United, PSG and Tottenham Hotpsur, the Argentine is keen to remain in Turin beyond 2022 when his current deal ends.
Gonzalo Higuain is expected to leave Juventus next summer when his contract expires along with German midfielder Sami Khedira.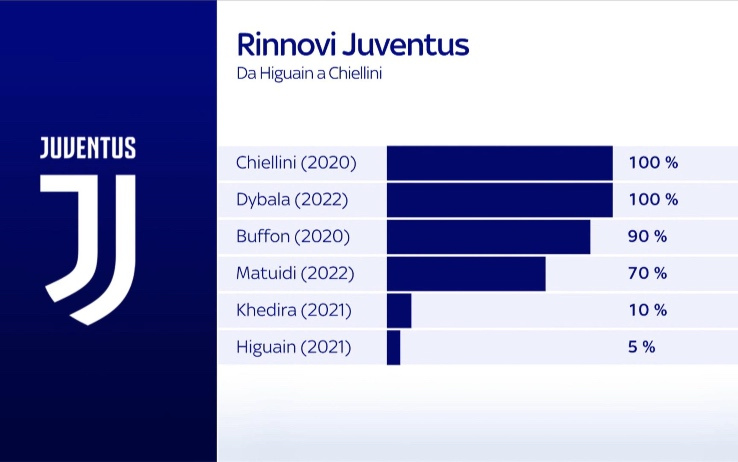 [Graphic from Sky Sport Italia]