Empoli v Juventus

Serie A Week 10 – Saturday, 27th October – 17:00 GMT – Stadio Castellani

---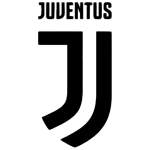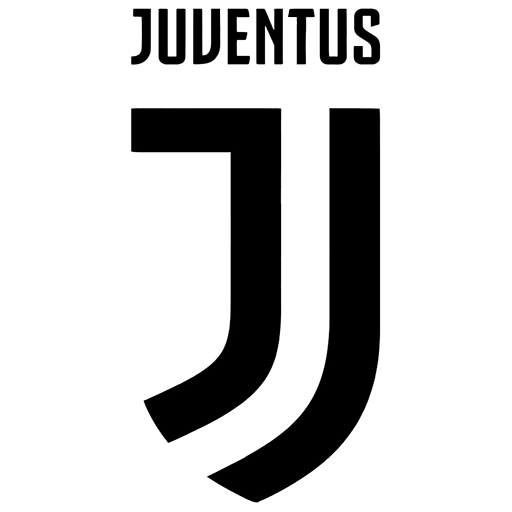 Juventus
The way Juventus dropped two points in an easy home against Genoa was rather inexcusable, but then the team redeemed itself with a dazzling performance at the Old Trafford, which allowed us to take full control of the Champions League group. So we can close an eye on the collective blunder that allowed Daniel Bessa's goal, hoping that it will serve as a useful warning for the upcoming matches.
The one problem that manifested itself in the last two outings was the fact that we did not go for the kill despite having the opportunity to do so, keeping the opponent in the game. It bit us in the rear versus Genoa and Manchester United almost equalized late, but luckily Paul Pogba hit the post and the ball ricocheted out of bounds after bouncing off Wojciech Szczesny's head. It is okay to stumble here or there if you have an off day or if the antagonists play the match of their lives, but you should not put yourself in a potentially uncomfortable position if you dominate for two thirds of the game. We had no issue on this front until the last two fixtures, so perhaps they are just anomalies.
It was nice to see Massimiliano Allegri stick to his guns and go with a 4-3-3 in Manchester, when some absences could have easily justified a more defensive approach. The summer additions enhanced the confidence the coaching staff has in the squad to the point that they do not feel like it is necessary to intervene too much in terms of tactics or strategies, as they can just let the players do their thing to be successful.
We should not take a showing like Tuesday's for granted, even though the Red Devils are not the strongest foe at this point of their season, because this is the exact caliber of matches the team, in the way it was constructed, has to go through to achieve their ultimate goal. The first test was passed almost with flying colours, now we have to keep it up.
Paulo Dybala had a night to remember as a false-nine, the back-line bounced back with an impeccable act, guarding Romelu Lukaku and company; the midfield was imposing and the front-line very fizzy. Rodrigo Bentancur had a couple of misplaced passes late when he got tired, but the way he stepped up after the Sami Khedira's injury is one of the early surprises of the season. Props to who worked on his development, because, while technically gifted, he was really limited when he first joined, but he has now turned into an all-around player and it feels he is key cog in the machine and a building block for the future and not just a Miralem Pjanic's substitute.
It is easy to get up when playing in one of the most prestigious stadiums in the world and with millions of eyeballs watching, now the challenge is to maintain the same level of focus in less glitzy, but still important games, like the upcoming one in Empoli.
Mario Mandzukic and Sami Khedira will remain out this weekend and Emre Can is unfortunately going through a delicate situation for a thyroid issue and it is unclear how long he will be sidelined for. The Coach indicated that one between Alex Sandro and Joao Cancelo will rest, with Mattia De Sciglio in the XI. Daniele Rugani could get a shot relieving Leonardo Bonucci, but that is not certain yet. No midweek games next week, so Cristiano Ronaldo and Paulo Dybala should feature from the jump, while there is the usual three-man duel on the right wing among Juan Cuadrado, Federico Bernardeschi and Douglas Costa. Cuadrado played in the last couple of matches mostly thanks to his work rate and the choice could hinge on who the fullback is and what system is used, as the trio of midfielders has been forced into heavy minutes and one could get a breather. Moise Kean would have to start in a more numerous attack. Leonardo Spinazzola will be called up for the first time this season.
Probable lineup:
4-3-3: Sczszesny; De Sciglio, Bonucci, Chiellini, Sandro; Bentancur, Pjanic, Matuidi; Cuadrado, Dybala, Ronaldo.

Injured players:
Khedira (thigh), Mandzukic (ankle), Can (thyroid).

Suspended Players:

None.

Empoli
Empoli have a hip team, full of attention-grabbing youngsters and with a dynamic playing style. Yet, their success has been limited and so far they have grabbed just one win in their season opener. The problem of these relegation strugglers that have a technical roster instead of the usual gritty one is that they could face some trouble getting out of the hole when they find themselves in one. And this is exactly where they are right now since they have already lost five games.
Their talent is abundant, starting with the slippery Miha Zajc, who is their main playmaker upfront and whose growth last season in Serie B was remarkable. He has been rather unlucky when finishing so far, but bagged his first goal in Frosinone. Rade Krunic and Ismail Bennacer have showed they belong in the top league, same for the right back Giovanni Di Lorenzo, who always scurries at will down the right flank. Their big summer acquisition, Antonino La Gumina, is showing some promising signs lately but has mostly flopped considering how much they invested in him.
Perhaps they were hoping that their veterans could lead them in the early going, with then the young brigade taking over for some smooth sailing, but that has not been the case. Francesco Caputo is their leading scorer, but has also missed some big chances in crucial moments. Their back-line is anchored by Matias Silvestre and Domenico Maietta, but it has still been leaky. Luca Antonelli and Manuel Pasqual are quality left backs, but they both got hurt at the same time, leaving them with the unconvincing Frederic Veseli for few games. So the design was good on paper, but it has not really worked out in reality. However, the season is still young and they have time to turn it around. La Gumina, for instance, had a slow start at Palermo as well before breaking out and almost leading the Rosanero to the promotion.
Aurelio Andreazzoli, who some may remember as Roma's caretaker for a while few years back and Luciano Spalletti's lead assistant, has used mostly two schemes: 4-3-1-2 or 4-3-2-1. Rade Krunic can advance his position and they can put Bennacer or Afriyie Acquah in for a striker. However, Salih Ucan buried a marvelous volley versus Frosinone, contributing for the first time this season, and it is conceivable that the coach will shotgun him in the starting XI over La Gumina, pairing up with Zajc as attacking midfielder behind Caputo.
As mentioned, they try to handle the ball and use their free-flowing style because it is not really in their DNA to just sit back and quite frankly they do not have the required muscularity or a stingy enough defensive phase to pull it off. So far, they have been trapped in the typical problem of suffering from the balance drawbacks of their style, but without reaping noticeable benefits offensively. The coach also mentioned a three-man defence, that would be a new thing for them this year: it would likely be a 3-5-1-1 with Jacob Rasmussen starting.
Probable lineup:
4-3-2-1: Provedel; Di Lorenzo, Silvestre, Maietta, Antonelli; Acquah, Capezzi, Bennacer; Zajc, Krunic; Caputo.

Injured players:
Polvani (knee), Rodriguez (knee).
Suspended Players:

None. 
Juventus and Genoa Performance Statistics