Fiorentina v Juventus

Serie A Week 14 – Saturday, 1t December – 17:00 GMT – Stadio Artemio Franchi

---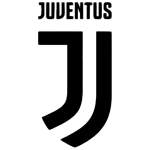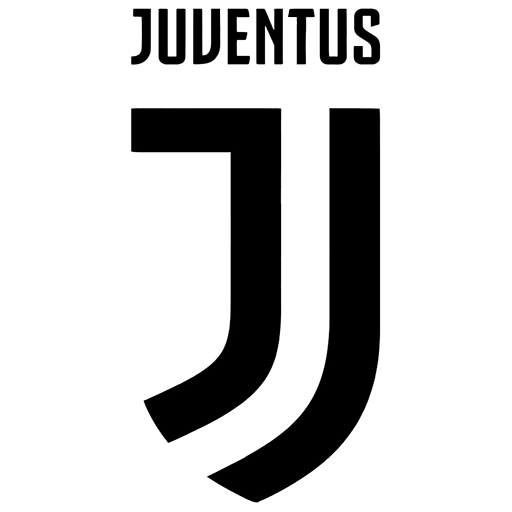 Juventus
Juventus are coming off a few pretty rewarding days where they managed to extend the lead over Napoli in Serie A, which never hurts, especially with a host of tough games coming up, and then clinched the qualification to the next Champions League round with a narrow win over Valencia.
The SPAL game was played with the right attitude and concentration, without messing around much and with the two goals, one per half, coming at the right moments to avoid any preoccupation. It was one of the most assertive displays of the season even though the score was not particularly large.
The Valencia tilt was obviously much more difficult, taking into account the stiffer competition and the fact that they had more at stake than we did. As good as the squad is, we can not expect it to thoroughly dominate in every single game.
It is fair to anticipate a win in most, if not all, cases, but the enemies are there too and always try to their best to come up with a huge result. We should not be too picky if the Bianconeri sometimes run into troubles considering their track record so far, as long as the victories keep piling up.
Cristiano Ronaldo again proved to be worth every penny with a dazzling move to bamboozle a couple of defenders, perfectly setting up Mario Mandzukic's tap-in. Manchester United continue to be a nuisance, but a win in Bern will do it for the top spot and it is also probably better to have something on the line in all fixtures to avoid any lapses in focus.
It is funny how prominent Mandzukic has been so far this season when many, myself included, thought at the beginning of the season that he would be the odd man out when Cristiano joined, relegated to a back-up role when the star or other attackers rested. Ronaldo was supposed to play centre-forward in a free-flowing front-line featuring two between Paulo Dybala, Douglas Costa, Federico Bernardeschi and Juan Cuadrado.
On the contrary, it quickly turned out that the spaces in the middle are too clogged up for the Portuguese ace to be truly devastating. Then, the Croatian striker proved to be his perfect Robin and not just because of all his dirty work and the fact that he tracks back a lot, but also for his re-found goal poaching prowess. A much-deserved bump in notoriety for one of the most likeable characters in the recent club's history.
Another player that earned some praises is Wojciech Szczesny, who, for the second game in a row, made a vital and splendid save that avoided major issues. He is making the leap: he was always solid at Roma, capable of some monster performances when asked to intervene a lot, but generally does not happen here in Turin, where you have to deliver in the couple of chances the opponents create per game.
It is a whole different job mentally, you have to be superbly self-stimulating to pull it off and the year under Gianluigi Buffon likely helped there. He just had one blunder so far this season, but he had not excelled so far, especially at the beginning of the year when the back-line was leakier.
Alex Sandro got hurt against Valencia and he could be replaced by either Mattia De Sciglio or Juan Cuadrado, with Joao Cancelo moving to the left flank in the second case. Paulo Dybala and Douglas Costa are battling it out for the final spot in the trident. Emre Can is progressing and might be on the bench, while he will be surely be called up for the Inter game. Sami Khedira remains out with an ankle sprain, while Federico Bernardeschi will come back from a thigh strain.
The coach stated that he is unlikely to field the same XI because he wants some fresh energies and the two likeliest candidate to sit are Miralem Pjanic and Leonardo Bonucci, even though he was spared against Milan. It is possible that Cuadrado slides in the XI replacing the Bosnian maestro, with Rodrigo Bentancur at that point anchoring the midfield. It would inevitably be a big test for the Uruguayan midfielder, but also for the rest of the roster, to come up with enough creativity to make up for the absence of the ex-Roma man.
Probable lineup:
4-3-3: Szczesny; Cancelo, Bonucci, Chiellini, De Sciglio; Bentancur, Pjanic, Matuidi; Dybala, Mandzukic, Ronaldo. 
Injured players:
Khedira (ankle), Sandro (thigh), Can (thyroid).
Suspended Players:

None.

Fiorentina
Fiorentina got off to a decent start, performing well especially at home, however in the past two months they got into a slump they have not been able to snap out of. They are coming off five straight draws, against Cagliari, Torino, Roma, Frosinone and Bologna, so they definitely left some points on the table. They are in 10th position, but that zone of the standings is crowded, so they are just two points behind sixth place Parma, so they can easily be in contention for an Europa League spot if they turn the ship.
They had a much calmer summer compared to the previous one, where they basically tore it down. They retained their top players took some gambles. They hit big on Alban Lafont, who is super young player and already looks like an established goalkeeper, while the others were mainly complementary pieces or prospects, who were not expected to have a big impact right away. Among them, Edimilson Fernandes is the only one who got in the regular rotation: he is a solid midfielder, but he does not move the needle.
Unfortunately for them and for Juventus, the Marko Pjaca experiment has not worked out so far as he has looked too lackadaisical and simply too slow. He has not been fully integrated yet and plays too much on his own. Perhaps his explosiveness is just gone following the two tough injuries, but the difference in terms of effectiveness and leadership compared to Chiesa, who operates on the other flank, is glaring.
At least coach Allegri talked him up during the pre-game presser, indicating that it is just a matter of time. However, it would not be a surprise if Juventus pulled the plug on him at the end of the season if things continue on this track. The Croatian attacker is recovering from a back problem.
The other problem is that Giovanni Simeone has not progressed as expected after a good first season. He has bagged just two goals so far and missed some clear-cut chances. He is not also not very involved at times. They have failed to score more than twice in their past six fixtures and therefore wins have been hard to come by. They had so much faith in him that they did not really thought about having other options at centre-forward as Cyril Thereau and 18-year-old Dusan Vlahovic can not be expected to pick up the slack. They will have to ride El Cholito until he produces.
Their defense has certainly been working better as they have allowed just ten goals so far. German Pezzella missed time with a thigh strain, but he should be out there on Saturday, therefore they should go back to their usual formation that sees Nikola Milenkovic at right back. Having essentially three physical centre-backs definitely gives them a lot of robustness, then Cristiano Biraghi can unleash a multitude of crosses powering down the left flank.
Despite the recent slowdown, they have yet to be defeated at home. Juventus will have to watch out for Chiesa's energetic runs, which always have a galvanizing effect, Jordan Veretout's playmaking and shooting and Marco Benassi's cuts in the box. They are also dangerous on set pieces. They have a couple of options should Pjaca be unable to start: they can use Gerson on either flank in a tactical way, adding one more muscular midfielder, or utilize Kevin Mirallas or Valentin Eysseric, who are more inventive players.
Probable lineup:
4-3-3: Lafont; Milenkovic, Pezzella, Hugo, Biraghi; Benassi, Veretout, Fernandes; Chiesa, Simeone, Gerson. 
Injured players:
None. 
Suspended Players:

None.
Fiorentina and Juventus Performance Statistics
Formation