Frosinone v Juventus

Serie A Week 5 – Sunday, 23rd September – 19:45 GMT – Stadio Benito Stirpe

---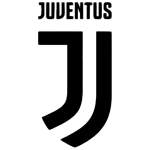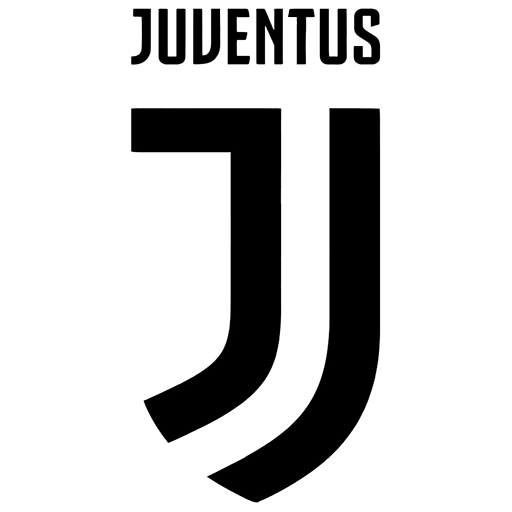 Juventus
Two more wins in the bag for Juventus, but at a steep price in terms of injuries and suspensions. Similarly to the Lazio game, the squad performed very well defensively against Sassuolo and their high-wattage attack, shutting it down until the final minutes. Hopefully, and likely, it will become a trend at home. Then Cristiano Ronaldo did his thing and everybody could breathe a sigh of relief.
The first half an hour at Mestalla was arguably the best the team has played so far this season: fierce, focused, organized. We should have had a two-goal lead in the bag before that infamous red card. The victory arrived anyway thanks to Miralem Pjanic being a cold-blooded sharpshooter from the penalty spot and that sets us up well for the rest of the group stage.
On the other side, Douglas Costa snapped against Federico Di Francesco and earned a four-game suspension in Serie A and suffered a hamstring strain in Valencia, which will keep him out for the only game he can play in the next two weeks, against Young Boys, where we will not have the five-time Ballon D'or winner either. Federico Bernardeschi is playing so well on the right wing so far, but nothing has the ability to single-handedly change the course of the game like the Brazilian's lid-lifting speed.
We also lost Sami Khedira and Mattia De Sciglio to similar muscular ailments and Andrea Barzagli missed time with a calf ailment, but should be back soon. It is certainly less than ideal with the midweek round coming up and the crucial Napoli clash next Saturday. A combination of absences that significantly shorten our depth when it is needed the most.
Massimiliano Allegri will have to decide who to field constantly without risking too much, after all, we are still at the beginning of the season and not everybody can be in tip-top shape. It will likely be the two starting fullbacks, Joao Cancelo and Alex Sandro, who are now left with just Juan Cuadrado as their back-up, and Ronaldo, because he is an android.
We might see solutions that were quickly dispatched after the debut, like the Portugal star as centre-forward, because Mario Mandzukic can not possibly feature in every single minute, or 4-2-3-1, because with Emre Can sliding into the starting XI replacing his fellow compatriot, Rodrigo Bentancur is the only back-up remaining. An old friend like 3-5-2 could make a comeback. Even Moise Kean and highly-touted youngster Nicolò Fagioli could make an appearance.
We get a little help from the schedule since we are facing Frosinone and Bologna in the next two matches, but as always, a trap game is right there where you least expect it in Serie A and it would be important to get to the Napoli bout still with a lead.
The coach indicated Mario Mandzukic, Blaise Matuidi and Bernardeschi as the ones most in need of a breather, Leonardo Bonucci could be held out as well since he always played so far. One of the two attackers could be forced to play anyway: it would likely be Bernardeschi. It looks like the choice will be between 4-3-3 and 3-5-2 in this one. Paulo Dybala will start and might do it as centre-forward, then things will be fluid up front as always.
UPDATE: There are late conflicting reports about the line-up, while usually the semi-official one has already come out at this point on game day. It seems certain that one between Matuidi and Mandzukic will indeed play despite what was said in the presser, while Cuadrado might end up taking Bernardeschi's spot up front. Daniele Rugani, and not Medhi Benatia, might replace Leonardo Bonucci, who is set to rest.
Probable lineup:
4-3-3: Szczesny; Cuadrado, Benatia, Chiellini, Cancelo; Can, Pjanic, Bentancur; Bernardeschi, Dybala, Ronaldo.

Injured players:
Spinazzola (knee), Barzagli (calf), Khedira (thigh), Costa (thigh), De Sciglio (hamstring).

Suspended Players:

Costa.
Frosinone
Frosinone so far have struggled to cope with Serie A and its difficulties. They lost badly to Atalanta and Sampdoria, conceding nine goals in two games, more narrowly to Lazio and tied nil-nil with Bologna. So far, they have been unable to score.
In the summer, they confirmed some of their core players, but understandably added several newcomers to prepare for the top league. Their main problem is that there was a reason why Marco Sportiello, Edoardo Goldaniga, Bartosz Salamon, Marco Capuano, Cristian Molinaro, Emil Hallfredsson and Stipe Perica had become fringe players and very expendable for their previous teams. Francesco Zampano, Lorenzo Crisetig, Francesco Cassata and obviously Joel Campbell were interesting additions, but probably not enough to salvage a transfer market window that was questionable at best.
Even though Serie A waits for nobody, some time to gel is acceptable, but ultimately they might lack quality in every position. They will have to either hope that their youngsters grow up quickly, one emerges as their leader to take the reins, or they will have to bring in some reinforcements in January to have a fighting chance at avoiding the drop. They were likely counting on the established Daniel Ciofani-Alessandro Dionisi duo to work in Serie A this time around, with then Campbell chipping in, but Dionisi tore his ACL early and will return in 2019, while Ciofani is still working his way back a severe hamstring tear he got operated on last Spring. So they do not have the full squad they planned at their disposal and will not for quite some time.
They use a 3-5-2, but as the stats clearly relay, they have been very vulnerable in the back, even when coach Moreno Longo re-inserted some players in the line-ups that were more familiar with his system like Nicolò Brighenti or Luka Krajnc. They give the ball away too quickly and are incapable of alleviating the pressure off the back-line, which is suspect to begin with.
Such a tactic usually relies on the wing game and they do as well, Zampano and Molinaro are okay when attacking, but Perica is not a big physical presence in the box and their midfielders are not deep cutters, so they have been unable to connect on most of their crosses. Another glaring issue has been their lack of dynamism in the midfield, which has simply looked outmatched in every outing so far. The coach has some options here, but he needs to figure out the best ones as soon as possible.
Beside Dionisi, also Mirko Gori and Luca Paganini are out long-term because of a shoulder injury and an ACL tear. Danilo Soddimo and Joaquin Ardaiz are questionable this week because of some minor muscular problems. Goldaniga might return to the XI, while Hallfredsson should beat Cassata, while Crisetig and Raffaele Maiello are neck-and-neck in the midfield. Camillo Ciano has been of the few capable of threatening the opposing goals with his free kicks and long-range shooting, but he might cede the starting job to Campbell. Ciofani could be ready for more minutes after a limited stint last week.
Probable lineup:
3-5-2: Sportiello; Goldaniga, Salamon, Capuano; Zampano, Chibsah, Crisetig, Hallfredsson, Molinaro; Perica, Campbell. 
Injured players:
Dionisi (knee), Gori (shoulder), Paganini (knee), Ardaiz (thigh). 
Suspended Players:

None.
Juventus Performance Statistics
Formation