Genoa v Juventus

Serie A Week 28 – Sunday, 17th March – 14:00 GMT – Stadio Luigi Ferraris

---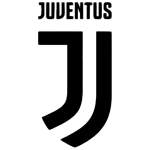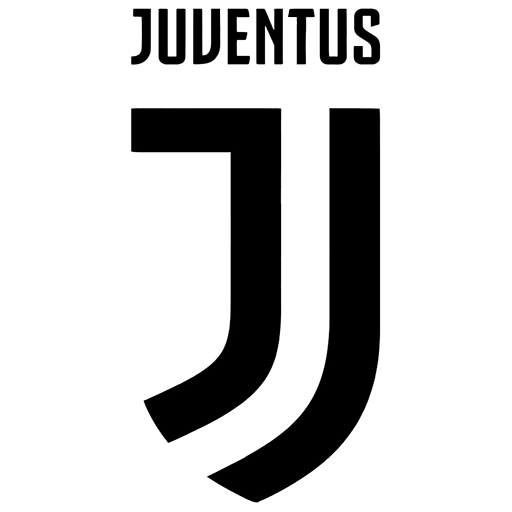 Juventus
What a night against Atletico Madrid, one of the finest in Juventus' Champions League history. The squad was finally able to tap into the potential we imagined it could have, but we had never really concretely seen. I was personally very skeptical and the confidence shown in the past couple of weeks seemed like a trope just thrown in there, but then the lads actually proved it and had blood in their eyes right from the get-go.
There are few that talk the talk and walk the walk like Cristiano Ronaldo in today's sports world, but it was by no stretch of the imagination a one-man deed. The fearless leadership of the Portuguese ace inspired otherworldly performances by Federico Bernardeschi and Emre Can and very solid one by Miralem Pjanic, Leonardo Spinazzola, Blaise Matuidi and Giorgio Chiellini. A superb team effort that culminated in a hat-trick by the most anticipated player, simply perfect.
Countless takes could be drawn from such a game for the ages, one of the main ones is that Massimiliano Allegri, for all the flak he has taken in the past month, remains a master in tape studying and game-to-game adjustments. We had not pulled it off last year against Real Madrid, but we had them on the ropes too up until that penalty late. Putting Can as very aggressive centre-back, who simply dominated in ball recuperation, was a stroke a genius and it took a lot of guts to throw Spinazzola in there, but he did not flinch. By no means is the team in auto-pilot: the hand of the coach is very much present.
It was also a further confirmation that the scheme just barely dictates the game plan: on paper 3-5-2 is very defensive, but it is the spirit that matters and it could have not have been interpreted with more fierceness. Also, for once, we got revenged on an archenemy: it is better to keep colorful celebrations for when the outcome is actually determined.
The new heights touched by the squad come with new responsibilities and expectations and hopefully we will be able to manage them properly. Also, it would be nice not to wait for the return leg to show them, but it felt like we had to go through something like this at least once to actually believe we can reach the ultimate goal.
A final note on the 'magical night': it was about time for the hardcore fans to get their act together and rallied behind the team as it takes every component to do something like what happened. The rift between them and Andrea Agnelli is an unfortunate situation and they might have some fair reasons behind it, but we should not forget that some ugly allegations in the past years have littered Juventus name and the president did the right thing by distancing himself from some environments, even though I am generalizing here a little.
It will be a huge drop from the high of Tuesday night, but there are still few wins to take home before clinching the Scudetto, as Napoli appear to have thrown in the towel to focus on Europa League. Perhaps the Bianconeri can find some self-motivating factors for the remaining fixtures, likely staying undefeated, breaking the point record or supporting Ronaldo's quest to be Serie A's leading scorer. It also feels like weird things tend to happen when we visit Genoa.
The rotation should be pretty limited, also because the roster remains pretty shallow due to multiple absences and no injured player is slater to return. Ronaldo has been left in Turin so misses the trip altogether. Daniele Rugani is expected to deputize for Giorgio Chiellini, Rodrigo Bentancur will relieve either Emre Can or Blaise Matuidi. Moise Kean could start over Mario Mandzukic, while Paulo Dybala should be back in the XI.
Probable lineup:
4-3-3: Perin; Cancelo, Bonucci, Rugani, Sandro; Can, Pjanic, Matuidi; Dybala, Kean, Bernardesci. 

Injured players:
Costa (quad), Khedira (heart), Barzagli (calf), De Sciglio (thigh), Cuadrado (knee).
Suspended Players:
None. 

Genoa
It has been a rather wild season for Genoa, at least in the first few months, due to the premature firing of Davide Ballardini and the mistaken return of Milan Juric, but they have been to settle down after turning to Cesare Prandelli and they are headed for a pretty chill end of the season despite cashing in on Krzysztof Piatek in January. They are 13th with a nine-point lead over the relegation zone.
In the last round, they were handed their first loss since late January by Parma, although they mostly collected ties in the previous six fixtures. Conceding too much was a major problem under the first two managers, but Prandelli has been been able to right the ship there, as they have not allowed more than one goal in six weeks.
However, the switch to a sturdier approach, which is influenced more by an attitude chance rather than from a schematic one, has been a little detrimental for their offensive phase, as they have failed to score in their last three contests. Antonio Sanabria had a scorching start after the Winter move, but he regressed to the mean once he stopped bagging every ball that circulated in the box.
Christian Kouamé and Darko Lazovic's effectiveness has also decreased now that the team has a lower center of gravity and they have to cover more ground before getting to the dangerous part of the pitch. Losing the Gunslinger hurt, but they were in comfortable enough position to do it, although the question about whether they could have earned more from a summer sale will remain unanswered.
They remade the midfield in January, as they signed Lukas Lerager from Bordeaux and Ivan Radovanovic from Chievo, who have both been solid day-one starters, while Stefano Sturaro has yet to feature and the sum they spent to bring him back remains a little baffling.
They have been using 4-3-3 recently, but the latest rumours suggest they could tweak it a little to have Kouamé closer to the goal, so it could be a 4-4-2 with basically the same men, with Lerager or Daniel Bessa adapting to the left wing. The duel is between Bessa and the more defensive-minded Esteban Rolon in the midfield.
Domenico Criscito has been a crossing machine as left back and is a big creator for a squad that is a little lacking in terms of playmaking ability. Kouamé took the league by storm at the beginning of the season with his insane pace, but then the teams caught up to him. Still, it would be better to not leave him room to counter, as he and Lazovic thrive in those situations.
The other doubts are in the back-line, where Davide Biraschi usually plays as right back, but they might give Pedro Pereira some run to see what they have in him and the same could be true in the middle, with Koray Gunter getting the nod over the veteran Ervin Zukanovic.
Andrei Radu missed the previous game with the flu and an achy knee: he should feel better by now, but in case he was fully not ready Jandrei would draw another start.
It will be interesting to see how Cristian Romero will hold up against a mighty opponent, as it has been assumed for months that he will be moving to Juventus. He has shown some impressive stuff, but probably needs a little more polishing. Still, the Bianconeri might take the Rugani approach with him and bring him in a year or two before he was really ready and groom him.
Probable lineup:
3-5-2: Radu; Pereira, Gunter, Romero, Criscito; Lazovic, Radovanovic, Rolon, Lerager; Kouamé, Sanabria. 
Injured players:
Hiljemark (hip).
Suspended Players:

None.
Juventus & Genoa Performance Statistics
Formation