The annual corporate bore fest that is the Champions League group stage draw took place in Monaco on Thursday, it saw a lot of grinning men in suits and various ex players (no doubt enjoying UEFA's generous expenses package around the city's glamorous night spots!). It's very 'style-over substance' and always reminds me of a wedding where everyone is itching to get to the free bar at the reception rather than having to sit around watching something they're not really interested in!
As I mentioned in my last post, the quality of the first two pots was impressive and almost guaranteed two teams in each group that were semi final calibre, and so it proved to be. Group B contains PSG and Bayern, group C; Chelsea and Atletico Madrid, while group H will see Real Madrid and Dortmund square off. The sheer number of these teams means a few of the groups could end up being over before the last couple of games, on the other hand it could be interesting if some of them slip up and there are a few of the pot three teams who could capitalise. Roma, Liverpool, Napoli and Tottenham make their groups a three way fight. Feyenoord and Sporting Lisbon from pot four will also fancy their chances.
Those involved in their own group of death will be casting some envious glances towards Monaco and Manchester United, as they surely should qualify from their groups in first place. Basel, Benfica and CSKA Moscow are no better than the opponents United faced in last year's Europa League. Juve's semi final victims, Monaco, have kept hold of the majority of last year's stars, Kylian Mbappe and Falcao are still pulling on the red and white shirt (at the time of typing this!) and they will be expecting to top the group with only Porto their real challengers.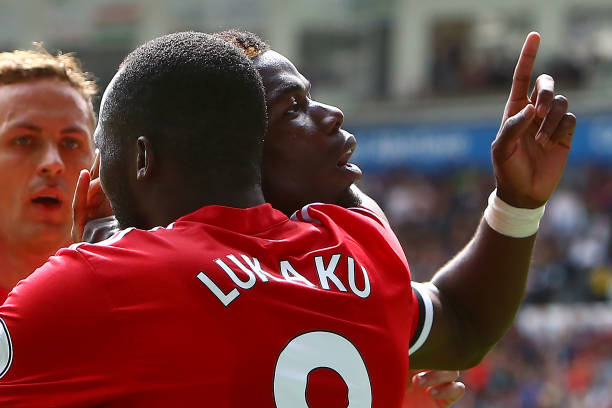 Five English teams made it through to this stage, however I wouldn't be surprised to see only United qualifying for the knockout rounds. Manchester City have a very tricky group and both Feyenoord (Dutch champions) and Napoli (3rd in Serie A and reached the last 16 last year) will provide very decent competition. This is not to mention Shaktar Donetsk, Ukrainian champions again and City could struggle if they continue to leak goals like last year. As mentioned before, Tottenham have a very difficult group and will have to rapidly reverse their Wembley jinx if they want to be playing Champions League football after Christmas. Chelsea too should certainly be worried, Mister Conte is apparently on bad terms with the Chelsea board (sounds familiar!) and have been unconvincing during their start to the domestic season. Atletico (perennial bridesmaids) and Roma (2nd in Serie A last year) are more than capable of pushing them into the Europa League. Liverpool should make it at least two English representatives through to the last 16, however Sevilla have fantastic recent European pedigree and Spartak Moscow will also provide a test for them.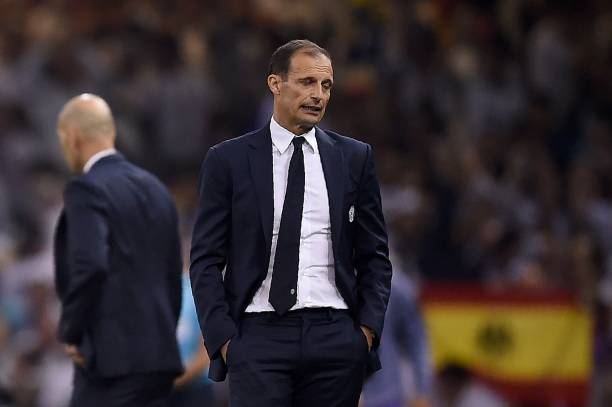 I have said before now that Champions League success is ultimately how we will be judged against the cream of Europe. Sustained semi final and final appearances (maybe even the odd win, please) is the benchmark for the top teams. I would even take a Champions League win over a Scudetto. Any day. Without question.
Romanista legend Francesco Totti's grin said it all, in a split second before the rest of the world knew he knew we would be facing Barcelona for the third time in four years. The others, as we know, are Olympiakos and Sporting Lisbon. We were not afforded the luxury of an easy group but a difficult team from pot two was to be expected so I am not too concerned. Olympiakos are certainly not the best team to come from pot three, although on the flip side the pot four team could've been a lot easier.
Barca certainly aren't the force they were, our high water mark last year was our quarter final win and it showed the gap between the top three in Europe (Real, Bayern, Barca) and the rest is narrowing significantly. Neymar has left, they were demolished 5-1 in the Spanish Super Cup by Real and Barca veterans such as Gerard Pique have been quoted as saying that the team is suffering from an inferiority complex at the moment. They are definitely on the wane, Juve took advantage last year and we have a great opportunity to do that again this year. I believe the away game being the first one in the group stage works in our favour, once this is done we can relax a little in the knowledge our most difficult game is out of the way.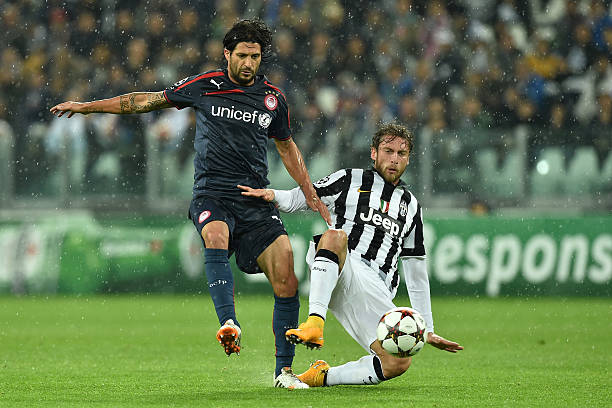 Olympiakos gave Juve a scare at home the last time we met in the 2014/15 group stage, plus they also won the away game. However, 3 years removed from those games we are much more experienced in European competition and I'm confident a repeat isn't on the cards. Sporting lost five of their six games at this stage last year, the cliché of being difficult to beat at home isn't so true, again our European experience will prove too much.
The match dates were announced shortly after the draw, here I think we have been dealt a very cruel hand. Should we need to get a result in Greece we will have to do it having just played Napoli away a few days before. Similarly the away game in Lisbon is days after we come face to face for the first time with the mercenary centre half we sold in the summer. It's also worth noting that Torino and Atalanta are either side of Olympiakos at home.  Needing a result in either of those away games just became a little more difficult, however this is why Allegri and co and worked to increase our strength in depth over pre-season. The experience of Matuidi, Chiellini, Buffon, Mandzukic, Barzagli, Higuain, Marchisio and Khedira is vital. Allegri is also very adept at seeing the bigger picture, most notably when faced with securing the Scudetto away to Roma last season he opted to cruise through the game in order to focus our efforts on winning a place in the Champions League final. I fully expect that to happen again this year should the opportunity arise. It's not all bad though, in our favour is the fact we play Barca twice before the last two games leaving us in a healthy position to qualify. Striving to finish first isn't the golden ticket it used to be given the amount of top teams in this year's competition but it's pleasing from a psychological point of view to finish top. Winning breeds a winning mentality.
The Champions League and all it's riches and exposure, rightly or wrongly, is why we're able to attract established international players, with a promise of the club appearing in the latter stages, that same selling point is also used to tempt highly rated future stars from their provincial clubs. The club has done so over the last few months and years and if we're to step up and dine at the top table on a regular basis we need to secure qualification with minimum fuss; definitely achievable and it will be first step towards erasing the memory of Cardiff.