Following on from part one of roundtable discussion, we turn our attention to the new summer signings and the biggest concerns we have for the new Juventus season.
Which new signing do you expect to have the biggest impact? Which current player to do the same?
Enrico
Among the newcomers, I would say Douglas Costa. He is an instant upgrade over Juan Cuadrado and if Massimiliano Allegri ever dares to ditch Mario Mandzukic, having two wingers at the same time could make the team very unpredictable. Costa would be a big part of that. I love his technique and his pace.
I expect a big leap from Miralem Pjanic: he needs to be a boss in the midfield and become irreplaceable. It is his second year at the club and, while he showed flashes of brilliance last season, he has to be more consistent and more impactful. He has the skills to put his footprint on every action.
Dave
I guess we all want Bernardeschi to thrive in a better team and under the spotlight of title winning/Champions League progress. He's the Italian flair player we have been waiting a few years for. His success will greatly link with the upward entertainment trend I mentioned previously. He's a diamond in the rough, no mistake, and his tendency to sulk when things don't go his way makes me think of Cuadrado. I'm hoping Allegri's patience and winning mentality will assist Federico immensely.  I also feel Matuidi and Howedes can make a pleasantly surprising start to their Juve careers, both somewhat under-the-radar type signings, but both will play in potentially troublesome areas of the team, however both have massive amounts of experience and I hope both will prove the dissenters wrong.
I'm torn between Dybala and Pjanic on which current player will have the greatest impact. I'm going for Dybala though. His start to the season has been excellent and his ability is there for all to see, however I have seen a certain maturity from him over the last few weeks. I'm going to say it but I doubt it's wholly down to the number 10 shirt (it's a shirt number, people), although I think this a small part. He has called out certain aspects of our play, especially in the post mortem following the Lazio defeat. This takes a lot of heart to do, a young player, non-captain or even vice captain. He seems t be growing into the Juve captain he can be one day. Finally his hatrick against Genoa and the way he picked the team up on the pitch has really endeared me to him. I'm hoping his game will evolve slightly too as I see him having a more free role where possible. His greatest strength is his ability to make plays and take on defences. For me, last season, he tried a little too hard at times, now he seems more relaxed and confident. On the flip side this could open the eyes of the likes of Barca and any success he has is likely to cement a move away in the next few years. Our only hope of keeping him is if we make the step up in class to be considered the equal of Barca, Bayern etc.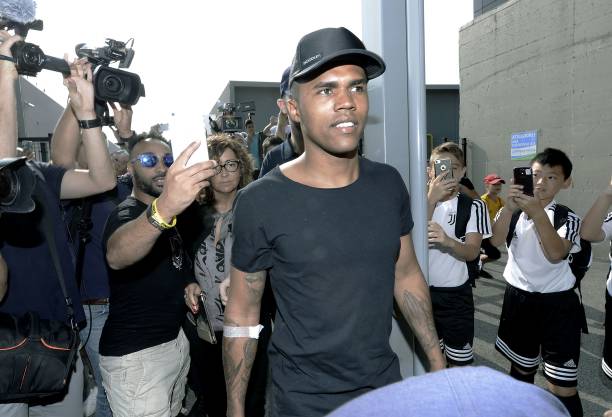 Travis
New signing to have the biggest impact has got to be Douglas Costa. I think he'll add a new dimension to the attack that was at times missing in recent seasons.  As well, he should be pushing himself quite hard being at a new club, it being a World Cup year, and having played sparingly with Bayern last year.
Current player to have the biggest impact is a tie for me. Daniele Rugani and Mario Mandzukic. Rugani will have the limelight on him all year after clearly being groomed for this moment and so much promise being put on his development. Should he continue his great form, he'll make a huge mark, but should he falter, the defensive solidity we've come to know and love at Juve may become a gaping hole for other teams to exploit. In regards to Mandzukic, he has been progressing on the wing game in and game out, but I think the biggest impact he'll have is when he is eventually phased out of the starting position on the wing, which I'm certainly not advocating now, but his prowess up front will allow us to rest Pipita when necessary and still have a quality attacking threat up front.
TGP
I would like to say Bernardeschi, but the fetish Max has for Cuadrado will likely curtail the integration and subsequent development of the young italian. The same might be the case on the opposite flank in regards to Costa and Mandzukic.
Given our defensive upheaval – Bonucci leaving, Chiellini and Barzagli both creaking physically, Benatia never fully convincing and the uncertainty over the likely RB starter I will suggest Howedes. He has the experience, the versatility and the German steel to make the difference. In short, he has opportunity to stake a serious claim at both CB and RB.
I'd love to let myself dream and once more promote the stunning potential of Bentancur, yet I cannot see him playing often unless injuries affect 2-3 other central midfielders or we move to a 4-3-X.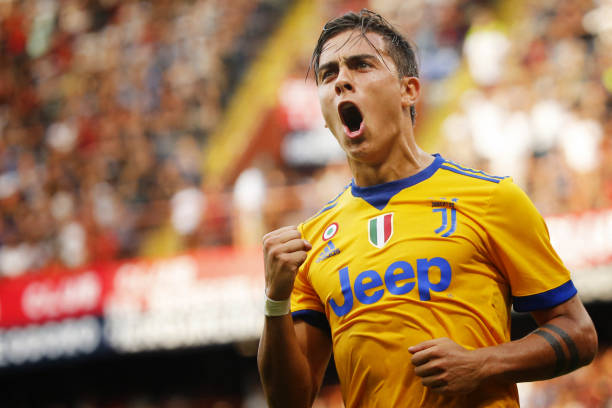 Rav
From the new signings, I'd be inclined to say Douglas Costa is the most likely to have the biggest impact and probably supplant Juan Cuadrado in the starting XI. He has plenty to motivate him – Redemption for an average last season at Bayern, a World Cup ahead of him and a desire to impress his new employers and supporters. Despite that, I think a case can be made for Blaise Matuidi as well as Bendikt Howedes. The Frenchman was, by all accounts, instrumental in the midfield for PSG for a number of seasons, providing the muscle and industry for Verratti to shine. In a two-man midfield pivot, he could be the perfect balance alongside someone like Pjanic, making the runs needed to support the attack as well as covering at the back where our back-line has looked a little fragile. Howedes is my kind of signing. As much as the flashy, shiny new midfielders and forwards offer neat flicks, tricks and goals, you simply can't beat a good, experienced and organised centre back – Howedes boasts all of those traits and has the respect of many of his international teammates who speak of him in only glowing terms. I would like nothing more than for him to provide the stability at the back that we have lacked in the early parts of this season while perhaps mentoring young Daniele Rugani who has already learned so much from Andrea Barzagli and Giorgio Chiellini.
From the current squad, I'm expecting big things from Paulo Dybala who is already showing small and subtle signs of maturity and leadership. Contrary to Dave's view, i think the '10' shirt can weigh heavily on players at a club like Juventus – There's a history and tradition that goes with the revered '10' and with Del Piero's shadow still looming large, it's impressive that Dybala has been so vocal about taking on the responsibility of being the teams focal point for orchestrating the attack. When you consider that La Joya forced his way into the starting XI, played behind two strikers, then as a winger, then alongside Mandukic before eventually slotting in behind Higuain in a deeper role, it was only inevitable that it would take him time to adjust, as it did for the whole team. This season, with some 'natural' wingers to either side of him, combined with a year of experience of playing the '10' role, albeit without having the number, I suspect we will see Paulito become our key man.
What's your biggest worry for the season ahead?

Enrico
It has to be the defence. Leonardo Bonucci was great and so solid also physically. I like that the coach has faith in Daniele Rugani and he has to be the one to step up and take the reins, we can not ask much more to Andrea Barzagli. I do not like the Medhi Benatia-Giorgio Chiellini couple, I think they are too similar. Injuries are a big concern: if we could rely all year on Chiellini and Barzagli, we would be in a decent spot, but that will not be the case. Benedikt Howedes could be given a lot of opportunities, if he proves to be the player he was 3-4 years ago, Juventus could have another Barzagli in their hands, but that would be the best-case scenario. The right flank could end up being a mess: Stephan Lichtsteiner is wildly inconsistent and I do not think that excluding him from the UEFA list will help and Mattia De Sciglio has simply been bad for two years. Some major psychological work is needed there.
Dave
The worries, I'm afraid, are plentiful, when expectations are so high it's such a long way to fall. The biggest two for me are missing Bonucci and failure in the Champions League.
Leo's ability is simply irreplaceable and there is a justified worry about how we will cope, not just at the back but in midfield too such was his presence on the pitch and impact on the team. Rugani doesn't have enough experience to play a full season and Benatia is too inconsistent. We have signed two defenders, one a right back and one a 'utility' defender. Neither are a patch on Bonucci, but they have been bought to swell the numbers. I for one will be holding my breath until we're at least a third of the way into the season and everyone settles down a little, I'm hoping the first loss or bad performance doesn't drag team morale down.
Secondly the Champions League is the biggest prize in club football and let's be honest it's our biggest source of exposure and income too. Failure, and by that I mean finishing bottom of the group, would be a disaster and would undo, in an instant, the hard work on and off the pitch over the last few years. Regaining lost faith takes years and this would also creep into our ability to sign the best players. It would also give our domestic rivals a psychological boost in the Scudetto race. Finishing third in the group wouldn't be the end of the word, no one likes the Europa League, I get that, but it's continental competition, it generates money and keeps the club's name on the lips of the media well beyond Christmas. Put it this way I don't see many Manchester United fans complaining now.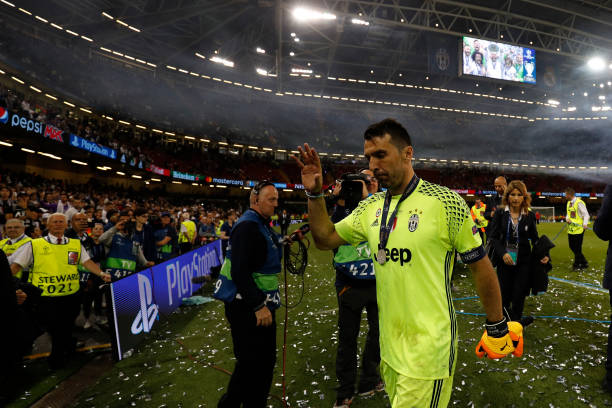 Travis
My biggest concerns of the year are health, and squad integration. We have a lot of players 29+, and we have seen just how injury prone some can be. With Marchisio still working towards 100% recovery, Pjaca not being at match fitness until likely January, and as we've seen on the international break typical Sami and Chiellini injuries. We do have more than enough depth to rotate if need arises due to injury, but I would be remiss if I didn't worry about any of our top players suffering a serious injury. My second worry is that we will once again see Mad Max not rotate to the greatest effect and take too long integrating new signings. We have a squad with 2-3 players in their natural roles for every position. We shouldn't see wild experiments, even if by necessity, to see players like Sturaro on the wing, or Barzagli at right back. We should see reasonable amounts of rotation to keep our squad at full fitness, especially against middle to bottom table sides. Additionally, Max likes to take his time integrating new signings, but there are glaringly obvious upgrades to be made sooner than later. (Costa for Cuadrado to name one.) He needs to show a little more faith, in my opinion, to new signings.
TGP
As aforementioned – Big Leo's departure affects the balance of the team considerably, alongside the defensive potency of the rearguard. How Max changes the system to deal with this and get the best of the new and established players will be pivotal to our fortunes.
We look fine going forward solely when Dybala springs to life and his form thus far has been superb. Pjanic looked far more comfortable next to Marchisio, as many have been suggesting would be the case for a while (he plays more freely when a more physical, defensive focused colleague occupies a similar central area to do the dirty work). However, I do feel we will need to try Dybala behind a front 2 or as part of a 2 behind Higuain, to accommodate a midfield triumvirate in order to deal with elite opponents who simply outnumber the 2 (of the 4-2-3-1) in central areas… Which some are against, yet Costa has played in a more attacking role in the past and Bernardeschi is powerful through the middle and would make a splendid back-up/ challenger to La Joya. Unfortunately, we have only Mandzukic who could play in a more orthodox front 2, hence why I suggest the Costa-Dybala tandem behind the lone gunman Gonzalo in a 4-3-2-1. Not as our mainstay system, but as an option.
My major fears are that the defence will need time to find balance and Max will take an age to integrate Costa and Bernardeschi.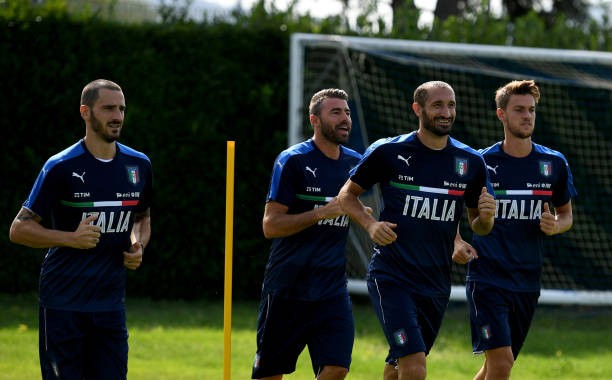 Rav
Defence, defence, defence. I will never cease to extol the virtues and importance of a strong back line which is the foundation on which every great Juventus side has been built on. The six seasons of success were largely down to Conte and the management addressing the woeful organisation and imbalance across the back line – Once fixed, we were able to build from the back and simply smother the life out of a game, safe in the knowledge that even a 1-0 lead would be more than enough to secure a win. With Leo gone, my fear is that the defence will slip back to it's errant ways, losing organisation and composure. We need Rugani to step up in a big way and as much as it's unfair to place such a burden on him despite him having only played in fit's and snatches, i doubt he'll get a better chance to cement his place in the back line for this season and many to come.
I leave it in Allegri's capable hands to find the correct balance at the back but i have a feint hope that Howedes hits the ground running and proves indispensable alongside young Daniele. Lets wait and see…