Following on from part one of our latest roundtable discussion, we turned our attention to the problems with the squad, Federico Bernardeschi's future and predictions for Juve this season.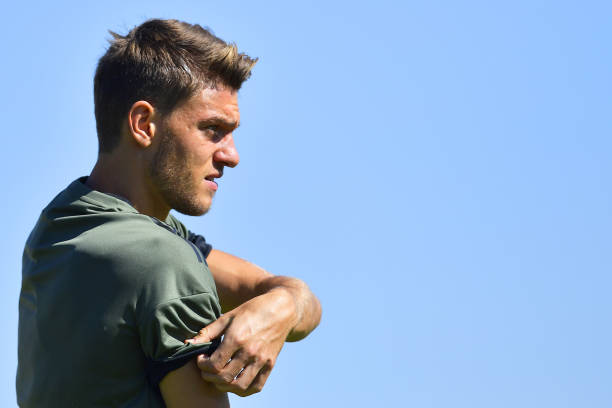 5. When do you expect Bernardeschi to be a key player? Is this season too early? How about Rugani?
DL: I guess this links in to the last question. Yes, I believe Bernardeschi will become a key player for us, if (when?) Dybala leaves there will be a Trequartista place waiting for him to fill, in the meantime we have the battle between him and Cuadrado on the right. The only thing holding him back at the moment, despite having a season in the first team at Fiorentina, is his experience, although I would fully expect to see him play more often before the end of the season.
In regards to Rugani, he has a year or two experience over Bernardeschi, the time is now for him. He needs to take the chance afforded to him with both hands to really make himself the future of our central defence. He has the quality to do so but I doubt he'll get another opportunity if he doesn't take this one.
TG: The Rugani problem is a bit more of a conundrum to me. I felt that this was his year from the off. Especially when Bonucci left over the summer. I would have never guessed that he'd be struggling for minutes at this point in the year. Rugani has to be one of the first two center backs on the team sheet in my opinion. Bernardeschi is a different case entirely. First year at Juve and also young. He's got a bedding in period that will probably look similar to Rugani's. He'll be slowly curated and developed into the Juve side as a permanent fixture long term. I'd expect next year his role increases, and the following season for him to be a starter. This year my guess would be cameo's that are frustrating for the fans and a few starts here and there against bottom of the table sides.
Rav: Why Rugani isn't starting consistently is beyond me. In the games against the mid/lower teams, he gets the minutes, but he was omitted in the Champions League matches and i can only assume Allegri prefers to have a more experienced player like Barzagli in the starting XI. For me, a defensive pairing (or trio) needs regular playing time to learn about their partner(s) – They need time to build a good rapport and a better understanding of one another. According to the paper talk and what the coach himself has said, Rugani has apparently not impressed or given Allegri assurances off the pitch that he needs, but i don' think we can keep relying on Barzagli or even Benatia. Rugani needs to be on the pitch as often as possible to make mistakes, learn, develop, adapt and get more minutes under his belt. I worry for Mattia Caldara and what might happen when he joins – We simply can't afford to keep doing the same route with youngsters, giving precedent to the older squad players who are nearing the end of their careers.
The same applies for Bernardeschi – I appreciate that Juan Cuadrado is going through a good spell at present, but he's not consistent enough and i'd rather see Federico on the left, even if he's not at his absolute best. Like Rugani, he needs the playing time and not be limited to 10 minute cameo appearances at the end of a match where he can have little to no impact. When he starts games, he begins confidently and that seems to have a telling effect on his game. More Berna please.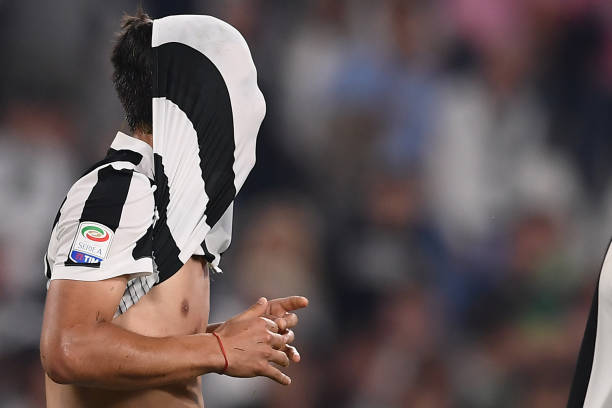 6. What's wrong with the team at the moment and what will it take to fix it?
DL: A good question, I guess I would be in Marotta's position if I could answer it! I'll give it a go though. It's easy to see our problems still lie in defence and midfield, specifically the settling in period since Bonucci left. I am hoping now Rugani is playing more it will give some much needed stability to the defence. I'm also hoping Howedes finally gets some playing time as he'll help the defence immensely. In regards to the midfield; injuries have taken their toll after what had been a steady start to the season. Dare I say it but Marchisio is now only a squad player and Bentancur is going to be a key player in the coming months. Ahead of those, Khedira is still very hit and miss. I think we're too reliant on Pjanic and I would like to see an attacking midfielder arrive in January.
TG: This question actually comes from my good friend Saeed, who also runs my local Juve fan club. (Juventus Fan Club of Southern California.)
I am working a piece on this very topic right now, so I'll keep it brief. Frankly, regardless of mentality, personnel, tactics, etc. There is one thing we need to focus on and that is attacking. We're quite set in our ways about our defensive solidity, which isn't quite there anymore. Yet, we've got a serious basket of talent up front that isn't being utilized or deployed properly.
Rav: For me, all our problems, just as all our successes, lie with the back line. You can have a fantastic, fluid attacking line, but if the defence isn't working at it's best, you'll need to score at least 3 goals because you're guaranteed to concede at least once. We have struggled to keep clean sheets this season and at times, the defence has been torn apart by really quick passing teams. Lazio did it well as did Barcelona, while Atalanta had the determination to come back from 2 goals down, aided in part by our woeful defending. It will take time to transition from losing a ball-playing CB like Leo Bonucci to embedding Daniele Rugani into the starting XI and asking him to do similar things. He's not Bonucci and I don't expect him to the same job for us, but he can do some of the things Leo did.
Aside from that, we lack focus. We played the perfect game against Milan, rarely switching off, staying in control for much of the match and limiting them to only a few chances in the first half. With all the fanfare surrounding the match we simply had to raise our game, and we did so, scoring 2 clinical goals in the process. A few days later, at home, we lose concentration for a brief moment and Sporting Lisbon punish us – It's these silly mistakes that are starting to add up. It would be fine if the attack was functioning at it's best, scoring 3-4 goals a game; That, at least, would give us some respite and the time to tweak the back-line and fill in the cracks. But the attack is struggling at times; Higuain lacks the service he deserves, Dybala goes MIA and Mandzukic can only do so much on the left. My hope is that the coming months will make or break us as we play Roma, Napoli and Inter, along with our final Champions League group stage matches.
7. If Juventus had £100m to spend on one player, who would it be: Milinkovic-Savic, Verratti, Morata, Donaruma or another name?

DL: Another good question. If we had £100m to spend on the players suggested it would be Verratti for me. He has everything a modern midfielder needs. I was hoping we'd sign him in the summer and I'd be delighted if we picked him up now. A Pjanic-style player with a little Matuidi mixed in, the complete midfielder. Of course if we had that money to spend I'd break the bank for Kroos; in my opinion the best midfielder in Europe right now and his display in the Champions League final last year highlighted our need for a top class player of his calibre.
TG: I would choose Verratti myself. He's an Italy international, and also a self proclaimed Juve fan. He's definitely a player we've looked at a number of times over the years, and he seems like he would be a good fit. Especially if we stay in a two man midfield. He and Pjanic could be a formidable partnership, but he would also work quite well in a three man midfield if we change formation in the coming year or so.
Rav: As much as I like Verratti, i'd opt for Milinkovic-Savic. He's only 22 years old and he's probably the most important player in the Lazio side, alongside Ciro Immobile. There's literally nothing he can't do in midfield – He defends, breaks up attacks, links play, has the energy to play 90 minutes, week in, week out, is good at set-pieces, has great finishing, is a great aerial threat in the box….i'll stop because i'm gushing, but he really is the kind of player that's worth spending big on. My fear is that he'll be snapped up by Manchester United next summer.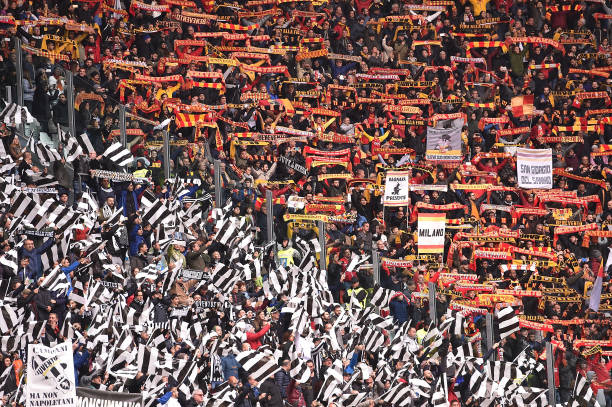 8. Your predictions for the remainder of the season in Serie A and the Champions League?

DL: Despite the lack of free flowing football recently we're still very well placed to retain the league and make a decent run in the Champions League. The defence is more settled after a slow start, the same for the midfield now the injuries have subsided. However there is a lot of room for improvement and the introduction of Howedes, the form of Dybala and keeping Pjanic healthy are vital for success. The league will balance out and we'll see one or more of our current challengers slip away. Napoli, Inter and Roma will push us but ultimately our ability to pick up wins when we're not at our best will see us lift the Scudetto again.
There is a lot of incentivie to win the Champions League; our repeated failures in the final plus the imminent retirement of Gigi, if we only win one until the day I die please make it this one! A lot depends on the draw, but we showed last year we're very capable once the momentum picks up. We should be aiming for the semi final, after that, who knows? If I had to predict I'd say the final again.
TG: Tough one, but I'll say that we get the seventh scudetto in a row based purely on our depth. We should see Napoli, Inter, Roma, etc. stumble a little as they don't have depth quite like ours. A starting eleven can't play every minute of every game at this level and expect to win.
Champions league is a bit tougher. At the beginning of the season I thought based on the summer signings that this would actually be a more viable year for us to win the tournament than last year, but now I think the quarterfinals is a realistic goal. If we really start to click into place, I don't see why we can't make a bit deeper run than that.
Rav: I really see the title race as more open than any previous season. I'm hoping Napoli run out of steam in the new year and we can overtake them – Lazio have to fight on two fronts, but Inter are going to push us hard as well. I think we can win the title this season but i think it may go down to the wire this season.
I think most who know me, know my feelings on the Champions League – What will be will be – Nothing less than winning the trophy would be acceptable for me, but I expect we'll make it to the semi's or thereabouts. I refuse to believe we can win the thing until the job is done – I've been disappointed one too many times.