With new campaign still in it's infancy and a long and challenging title race ahead, the Juvefc writers sat down for the first inaugural roundtable to preview what the season has in store for Juventus.
To kick off our first ever collaboration, we discussed 5 key questions that relate to new season – What our our objectives for the season ahead, Who do we rate as Juve's biggest rival for the Scudetto, our own ideal starting XI and formation, which new signing and current player will have the biggest impact and finally, what are our biggest worries for the season. Part one is below while part two will follow shortly…..enjoy, and as always, we welcome your thoughts, comments and suggestions. Feel free to answer the same questions in the comments section at the foot of the article.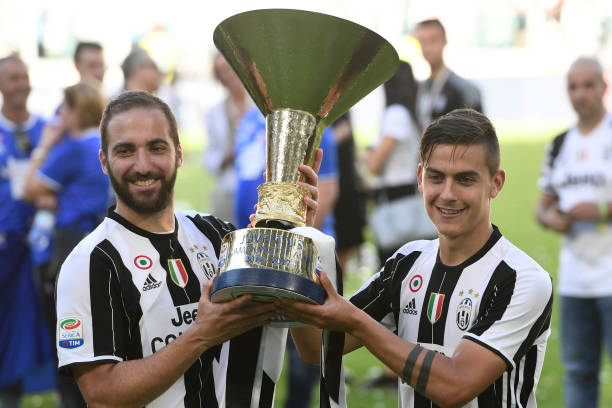 What are your objectives for the season ahead?
Enrico
The goal is of course to win the historic seventh Scudetto in a row: finishing second is always a disappointment for Juventus and this year is no different. Maybe we could accept it if, after two finals in three season, we won the damn Champions League. This is the ultimate goal, but you can not really plan to achieve that because a lot of luck goes into it: the 180-minute matches from the Round of 16 on could be decided by random elements, impossible to foresee as of right now.
Dave
Our joint objective is to defend the Scudetto, to maintain our dominance over the rest of Serie A is paramount given the apparent resurgence of the Milanese and the sustained challenge of Roma and Napoli. The Coppa is an added bonus and I'd gladly sacrifice it for 3 points in the league or winning a Champions League tie, I think we all would.
That brings me on to the Champions League itself; in my opinion this is just shading the Scudetto as our number one priority. We have made massive strides in the competition over the last 3 or 4 years. To prove we're not a fluke we have to reach the semi final, minimum. We certainly have the quality to do so, much depends on the luck of the draw, but we certainly didn't do it the easy way last season. An early season test against Barca will demonstrate how far we have progressed and a sustained and successful Champions League campaign will prove how the new signings have strengthened our squad depth.
I would like to see a more ruthless side to our game, too often last season we failed to kill off games and chose to sit back and see the game out. By going for the win early and decisively we'll be able to relax as the game progresses.
Finally I would also like to see a much needed boost the entertainment department. I have previously described the majority of our performances last season, especially early on, as 'workmanlike'. This was maybe partly due to the personnel at Allegri's disposal, but a flair based, attacking game, where permitted, would be a very nice addition. The signings of Bernardeschi, Costa and Cuadrado will help this. Matuidi will also help as he will give Pjanic more licence to influence the attack.
Travis
I think it goes without being said that at this point in Juve's current dynasty, we should accept nothing less than the quarters, if not the semis in the Champions League. Dropping the Scudetto or the Italian cup could be forgiven for a UCL trophy by many Juventino. Although, I think the treble is how we should mean to go on. Especially considering the trailing pack of Serie A contenders failure to make an impact in Europe, it is nearly imperative to continue to assert our dominance in Italy. Double imperative, but a treble would be the real cherry on top.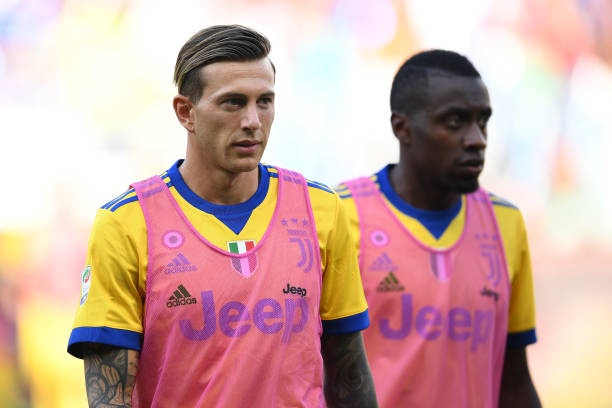 TGP
The same as they have been for the last few years and should be every year – win the scudetto, coppa italia and make a damn good showing in the Champions League. I suppose I could add to the default –
– Integrate Rugani, Bernardeschi, Costa, Howedes and Marchisio/Matuidi into the starting XI.
– The departure of Bonucci is detrimental to more than merely the central defence, for he operated in a hybrid sweeper position regularly, was involved in many attacking team moves; often directly assisting a goal with superb long passing and was also capable of taking the ball forward and offering a threat at the top end, weighing in with some important strikes. Strengthening the central spine of the team is essential. We required this even before Leo left.
– It is also imperative that Wojciech Szczęsny is bedded into the squad well enough to forge a connection with his team-mates beyond the training pitch. We need to see how he fares in tough games, not just in coppa italia matches. For presently, the Pole is set to take over from Santo Buffon next term…
– Finally…give Bentancur and De Sciglio the chance to shine.
Rav
The Scudetto is a priority for me, along with significant progress in Europe. Granted, in previous seasons, we've either won Serie A at a canter or been chased close home by the likes of Napoli and Roma. This season, the competition is all the more intense, given the summer that Milan have had and the understated mercato that Inter conducted, we have two revitalised teams from Milano to throw into the mix, alongside the more traditional rivals of recent seasons.
The Champions League would be fantastic, a vindication of sorts for the management and their policies which have come under intense scrutiny this summer. That said, I've absolutely no expectations whatsoever about Europe this year. I really believe that Cardiff was our best chance in some time, and we let ourselves down. Rather than dwell on it, i've learned, as a Juventino, to accept it and not place too much hope in us lifting the trophy. As Enrico said, luck plays a big factor in the competition at times so I'm calm and collected for now, hoping that we just give a good account of ourselves.
I'd also go along with TGP – There is an inevitable shift in the approach and the style of play with the departure of Bonucci. I'd like to see us more organised and disciplined at the back as the first few competitive games of the season have shown some worrying signs, defensively speaking. The integration of Daniele Rugani is a must – A bonus would be to see more playing time for Rodrigo Bentancur and Federico Bernardeschi.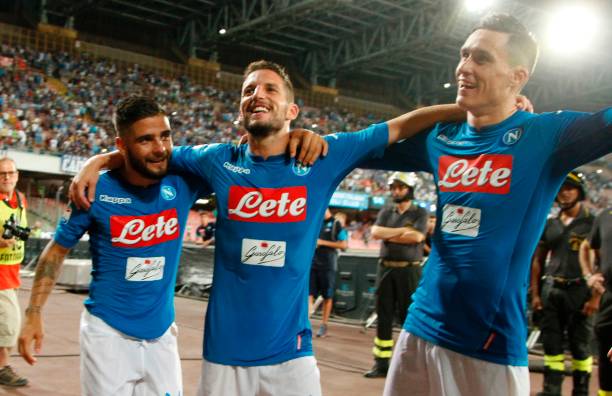 Who do you rate as the biggest threat to our Scudetto ambitions?

Enrico
Milan had a busy summer and Inter added a very capable coach in Luciano Spalletti: they will be in the mix but I think that the stability and the continuity at Napoli make them the biggest threat. They are peaking while other teams are still searching for the best in-house solutions after many changes in the summer. The pressure to win is arguably more on Napoli than on Juventus. I am a little down on Roma, Patrik Schick is a weird replacement for Mohamed Salah and they might need time to adjust to Eusebio Di Francesco's schemes.
Dave
I have rounded it down to two, Roma and Napoli. They have proved they can last a title race and were the best teams we faced domestically last year. They're both in the Champions League groups which will help them compete with the best teams on a more consistent basis.
I said at the time of our Coppa Semi final against Napoli that they would win the Scudetto within the next few years. I have a little jealousy of their playing style as it is very aesthetically pleasing, only their management can hold them back as at times I have found them to be both crass and unprofessional.
Roma pushed us all the way last year and with some greater consistency they may well have won it all. Now the Totti pantomime is over I see them moving forward to greater things, if they can keep hold of their better players they too will challenge mightily for the Scudetto soon.
Outside of those I guess the Milanese should be mentioned too. In my opinion they have bought some players (with a horribly cheap and nasty 'fantasy football' feel about it), they have absolutely not crafted a squad. That is the difference. Winning a league title in England or France may be easy enough for the oil rich, but even they took a couple of seasons to fully rise to the top. Neither Milan club has that winning mentality, yet.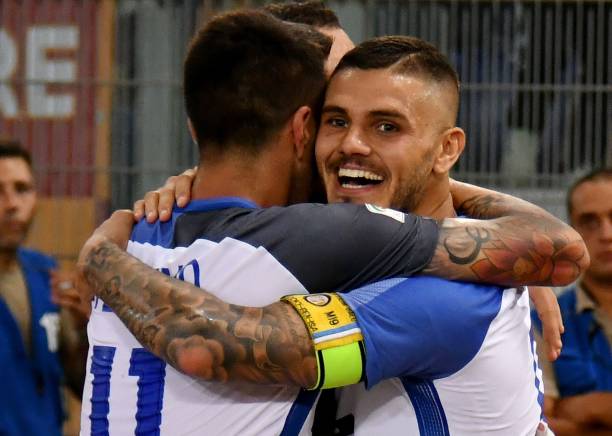 Travis
A bit of a dark horse, and it pains me to say this since it is my younger brothers favorite team, but Inter Milan. They've looked sharp thus far this year and have been developing well the last few seasons. I think Luciano Spalletti is arguably their greatest addition this summer. If he can steady the ship, communicate his brand of football effectively, and get the best out of his players, than they're a team t be watched for certain. After them, Roma and Napoli, because really, who else?
TGP
Napoli – They have kept the core of a team which plays by far the most beautiful football in Serie A. Sarri is a wily character and will realise that entertainment and gorgeous football do not always equate to the success they have been lacking. If they are to lessen the flair and poetry a little and add discipline they will be a major force this campaign. Their momentum, cohesion and recovery of Milik make them our most obvious rivals domestically.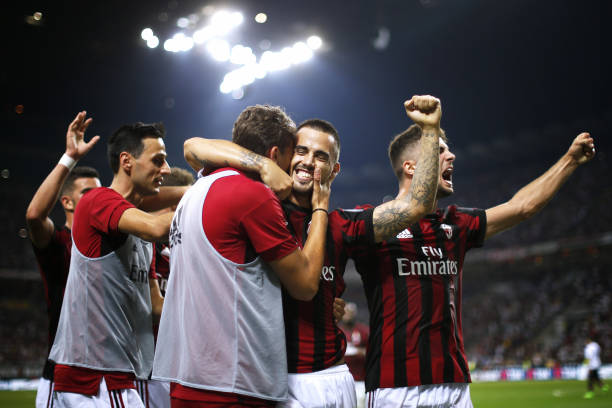 Rav
Like Travis, I'm reluctant to say it, but i think there's a quiet understated efficiency to Inter this season. Their best summer buy was Spalletti, who is exactly the kind of Coach they need at present and the lack of European competition will aid their preparation for Serie A matches. Their city rivals have done well in terms of creating lots of fanfare and attention, but it might take a while before AC Milan are actual title contenders. Roma seem a weakened side to me – Losing Salah cost them some pace and trickery and i think he and Dzeko were a great pairing of sorts and I'm not entirely convinced that Di Francesco is at the level that they need to compete for the title. Napoli have done really well, keeping hold of the players they have and they look the next best after Inter to chase us home.
What would be your starting XI and the formation?
Enrico
If it was up to me, it would be:
4-2-3-1 Buffon; Lichtsteiner, Rugani, Chiellini, Alex Sandro; Marchisio, Pjanic; Bernardeschi, Dybala, Costa; Higuain.
I reckon Mandzukic and Mattia De Sciglio will start most of the times.
Dave
I would like to see Allegri play an actual defensive midfielder, not only do we have one now, possibly two with Marchisio, but Bonucci's sweeper/defensive midfield qualities will be missed. A 4-1-3-2 or 4-1-4-1 formation would be preferable. The starting line up picks itself really and I don't see any of my fellow scribes deviating much from this.
Buffon; Lichtsteiner/Chiellini/Rugani/Sandro; Matuidi; Bernardeschi/Pjanic/Costa; Higuain/Dybala
Simply substitute one of the front two for Khedira or Marchisio where necessary to make up the 4-1-4-1. There is also the possibility of Howedes replacing Lichtsteiner, depending on the form of both.
Travis
Having the squad we do, this is a question welcoming hours of debate. We can deploy so many systems effectively with the personnel we have. It's hard to choose just one. I say, stay the course with the 4-2-3-1 at least until we see how the new signings integrate. With the attacking focus from the market, there has got to be reason to believe that we'll continue with this now that we have the capability of filling that formation successfully/appropriately with the players we have.
Starting 11 in the 4-2-3-1: Buffon, Sandro, Chiellini, Rugani, De Sciglio, Marchisio/Matuidi, Pjanic, Costa, Dybala, Mandzukic, Higuaín.
TGP
Buffon; Howedes, Rugani, Chiellini, Sandro; Pjanic Matuidi; Bernardeschi, Dybala, Costa; Higuain
Rav
I'll temper this by saying i've yet to see how some of the new players are going to adapt to the 4-2-3-1 and playing under Allegri. Bernardeschi is yet to play, as is Howedes, but both were encouraging signings and I have high hopes for the duo. I suspect the 4-2-3-1 is here to stay for the time being, so i'd base my formation on that with a starting XI that reads:
Buffon; Lichtsteiner, Howedes, Rugani, Alex Sandro; Pjanic, Matuidi; Douglas Costa, Dybala, Bernardeschi; Higuain
Part 2 to follow soon….