Juventus 0-0 Barcelona

---
Ivan Rakitic hit the post and Paulo Dybala had a late chance to win the match but it ended 0-0 between Juventus and Barcelona.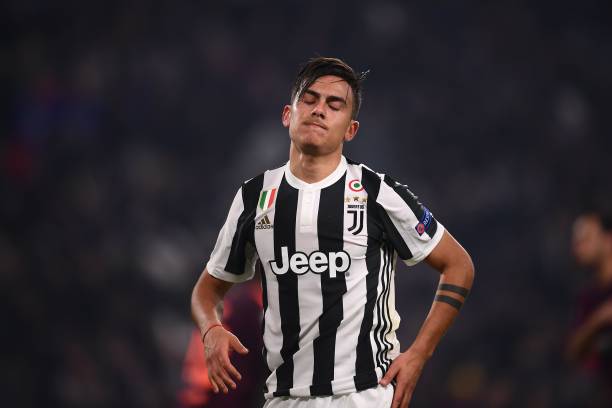 Biggest winner/biggest loser:
It's hard to find a winner in a game like this. The performance wasn't bad by any stretch of the imagination, but Juve were all too passive, allowing Barcelona to dominate the possession and dictate the play. There's an argument to be made that taking a point in a tight match against a good Barca side is a positive – In contrast, you could also argue that the Baugrana were there for the taking and we could and should have been more in control, rather than sitting back and inviting pressure. The reality is we have to win against Olympiacos in the final match to guarantee a place in the last 16. The Greeks are out of the competition and have nothing to play for, but games like this can always come back to bite you in the ass if you don't prepare for them in the right way. I don't think anyone lost out in this match and all things considered, there's cause for optimism considering we're still in the hunt and qualification lies entirely in our own hands.
Takeaways from the performance/areas of improvement:
We didn't concede. Yes, it was against a Messi-less Barca and we did effectively have three at the back, but that's an improvement for me. Giorgio Chiellini missed the match leaving Medhi Benatia and Daniele Rugani to step up and both player's did superbly, although the Moroccan should be singled out for a particularly brilliant performance. If he can sustain that level, we could see him return to the kind of form that he displayed at Roma and Udinese.
The change in tactic's suited us particularly well in a game like this, and when Barca stole a march on the Juve midfield, the defence didn't ever look flustered. It might not be an ideal solution, but it worked well against the most in-form side in Europe right now and i take that as a positive. In contrast, Higuain cut a lonely figure up front, isolated for much of the match, rarely having the ball played to his feet. We'll need to find a balance if this is to be the way forward.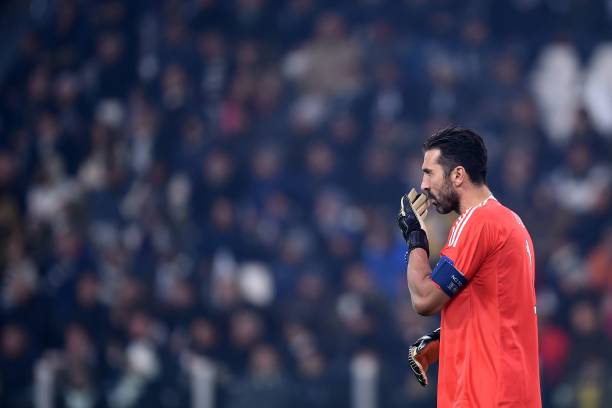 Injury updates:
Federico Bernardeschi sustained an injury to his right thigh in training and didn't even make the squad for the game while Giorgio Chiellini also has a thigh complaint picked up late on that kept him out of the starting XI. Marko Pjaca continues his recovery, playing for the Primavera, although he is expected back in the squad soon and could make the team for this weekends match against Crotone.
Outlook for next fixture:
A home fixture against Crotone should be a given and we might see some rotation in midfield with a eye on next Friday's game against Napoli so there's a possibility that Marchisio or Matuidi start. Allegri might opt for experience against Napoli so it's entirely possible that there are changes in the full-back positions and at the back.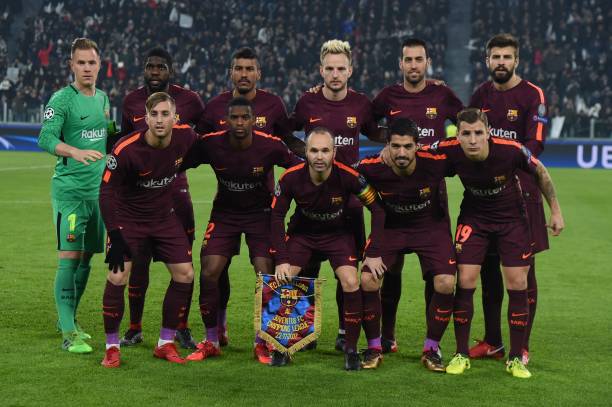 Opposition:
Barcelona looked content for a draw from the get-go. Leaving Messi out for most of the match seemed an indicator of their intentions as a point would secure them top spot in the group and guarantee qualification. Andres Iniesta, Sergio Busquets and Ivan Rakitic played a great game in midfield, although the attack looked pretty toothless and was kept in check by a good display from the Juve back line.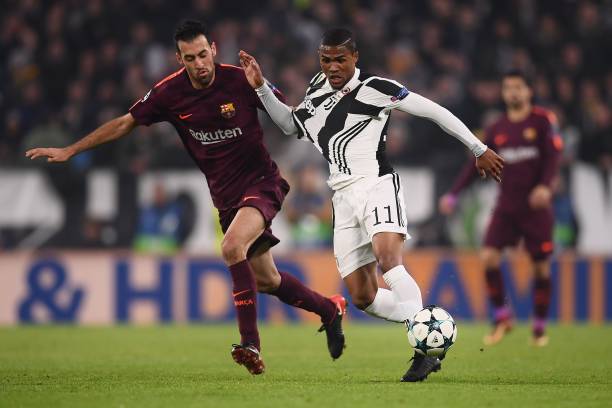 Best new signing on the field:
Douglas Costa was superb from the start, full of zip and pace, skipping past defenders and had his early shot had better placement and power, the outcome could have been so different. He's found his feet after a shaky start and he looks a more attacking/direct option to have on the left. Of course, there's room for improvement, but I think that will only come with more playing time for the Brazilian. A good display overall to go alongside some encouraging displays so far.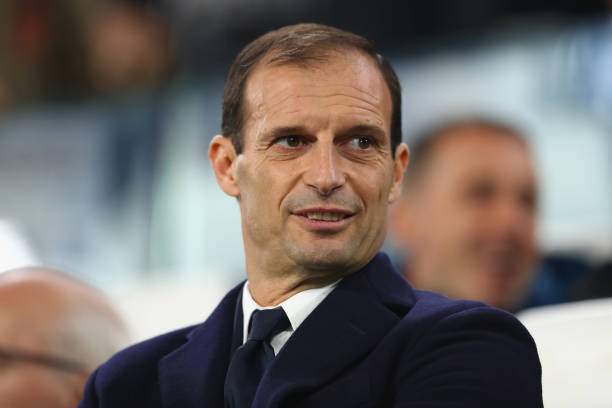 Manager Review
I get the sense the Mister is still trying to figure out all the pieces of his Juve puzzle – There's an array of talent in that squad, wingers, central midfielders, quality centre backs, a world class striker…..but he's got to make it all work at its best. The 4-2-3-1 has it's limitations and when we switched to a 4-3-3 with Matuidi and Marchisio on the pitch, everything looked more composed and Juve looked more in control. There invariably seems to be a point in the season where Max changes it up and we start to make real progression – Perhaps the switch in tactic's tonight is the way forward? A shift to back three of sorts to accommodate for the obvious weaknesses at the back? Whatever the outcome, I think he did the right thing tonight and he deserves some credit for changing things around when needed. Granted, we were at home and should have played more aggressively to secure the win we needed, but a point against Barcelona isn't the end of the world.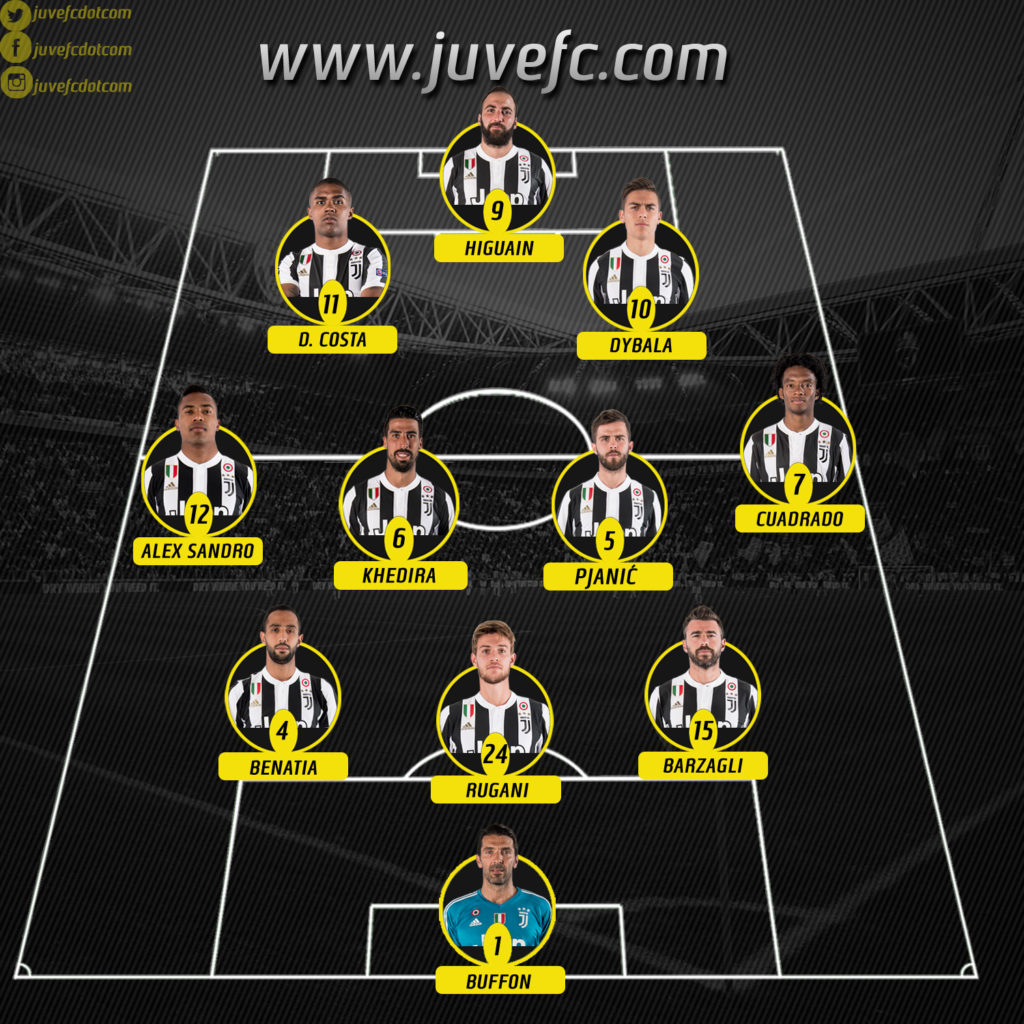 Formation/squad selection grade: B+
The late injury to Chiellini obviously forced Allegri's hand in the starting XI, leading to some changes in the lineup. The initial reports suggested it might be 3-4-2-1 but ultimately, it was Barzagli at right-back when Juve were defending, switching to a 3-4-2-1 style when Juve attacked. Considering the personnel available, it made sense, and gave some cover at the back where we've been looking poor at times. Rugani starting in a Champions League match was good to see, although Marchisio showed more in 15 mins than Khedira did for much of the game.
Lineups:
Juventus: Buffon; Rugani, Barzagli, Benatia; Cuadrado (Marchisio 70), Pjanic (Bentancur 65), Khedira, Alex Sandro; Dybala, Douglas Costa (Matuidi 85); Higuain
Barcelona: Ter Stegen; Semedo, Pique, Umtiti, Digne; Sergio Busquets, Rakitic, Iniesta (Alba 82); Deulofeu (Messi 55), L Suarez, Paulinho
Ref: Mazic (SER)
Statistics:

Man of the Match: Medhi Benatia


  Flop of the Match: N/A


  Corners: 2


  Pass Accuracy: 82%

  Shots on Target: 3

  Total Shots: 10

  Ball Possession: 36%


  Formation:  4-2-3-1/3-4-2-1