Juventus 1-0 Genoa

Scorers:  Douglas Costa 16 (J)

---
Juventus were far from convincing but managed to scrape a 1-0 victory over a stubborn Genoa.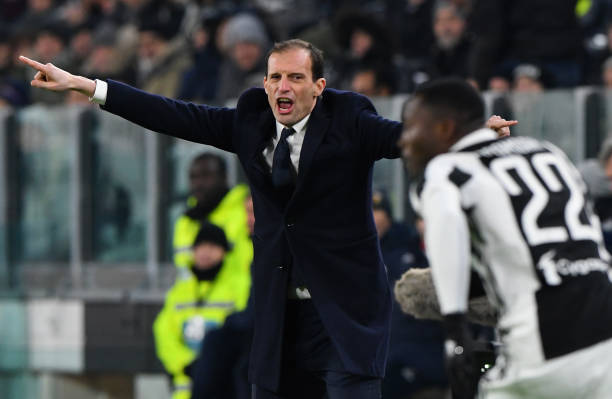 Biggest winner/biggest loser:
It was the kind of the game that you almost expected after the extended winter break – Plenty of promise early on with lots of pace and promise, only for things to go flat around the half hour mark and little more of note afterwards. Yes, we were the winners, but the victory was somewhat subdued and somewhat frustrating when you consider the players that were on the pitch. The team seemed to drop it down a gear and coast to victory in the closing stages with no real desire to kill off the match. Lets hope it's just the hangover phase from the Christmas layoff.
The biggest losers were clearly Genoa, all the more so as Juve seemed content with a single goal and attempted to close out the game by the slenderest of margins. With a little more intent and sustained pressure, Il Grifone may well have got something out of the game, but for their lacklustre forwards.
Takeaways from the performance/areas of improvement:
Another clean sheet is a testament to the hard work the players have put in over the last few months. Szczesny exudes a certain quiet confident that seems to be infectious to the point where Medhia Benatia and Giorgio Chiellini rarely look flustered when the Pole is between the sticks. That's an encouraging sign when you consider all the many keepers that have attempted to deputise for Gigi Buffon over the years….to varying degrees of success. The midfield seems to be ticking over nicely but it sometimes seems we're playing to ensure we don't lose, rather than playing with the kind of flair and exuberance that this squad is clearly capable of.
The attack needs to improve and the way that Mario Mandzukic and Gonzalo Higuain stormed down the tunnel at full-time seems to suggest some frustration on their part. Allegri is being stubborn when only using Federico Bernardeschi so sparingly and it seems he is simply trying to follow a particular regime (as he has done with Paulo Dybala and Daniele Rugani in the past) rather than go by what the player has shown in recent months.
We have a forward line of Gonzalo Higuain, Mario Mandzukic, Douglas Costa, Federico Bernardeschi and Paulo Dybala, and yet the performances look so stale and slow at times that you wonder when Allegri will finally take the handbrake off and push things up a gear.
Granted, winning is the most important thing and we have to keep pace with Napoli, but when you have the kind of talent that Juventus do, does the winning have to be so unattractive?
PICTURE
Injury updates:
Paulo Dybala is being monitored and assessed each week according to Allegri, but the expected return date is still mid February, just in time for the first leg of the Champions League match against Tottenham Hotspur. Gigi Buffon is on the mend and expected back in training this week while Claudio Marchisio is expected to join him on Thursday/Friday. Juan Cuadrado should be assessed in the next few days which will give us a confirmed return date. Benny Howedes is recovering and should be back at the end of the month while Mattia De Sciglio and Daniele Rugani have both recovered from their respective ailments and are back in the squad.
Outlook for next fixture:
A trip to Verona to face Chievo doesn't sound the biggest challenge on paper, but given the way we performed tonight, it doesn't seem all that straight forward. I Mussi Volanti have only managed two wins in fifteen games, but they're one of those sides that always seem to play their hearts out when up against Juventus. We'll need to be far more clinical up front to break down a side that will likely play with bodies behind the ball.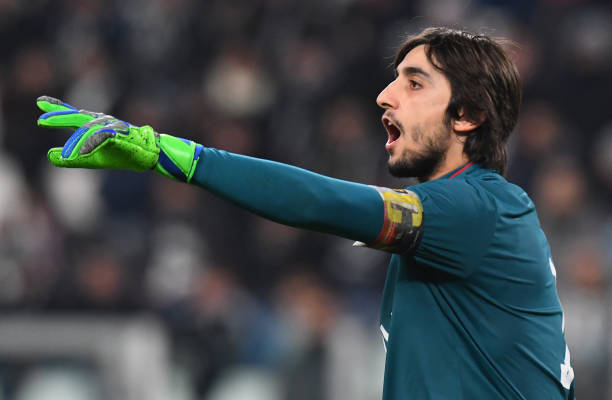 Opposition:
TG: After two weeks of break, we came up against a prickly Genoa side. Genoa always seem to be of a bit of a task for us to dispatch, and tonight was no different. They weren't truly at the races after the break it seemed to me. Lots of misplaced passes and wild shots. Genoa didn't muster a single shot on target, a testament to the comings on of the defense. They did however throw men at us in the last stages of the game in the hopes of coming away with what would have probably been a deserved point had they scored. Seeing as they started their leading scorer from the bench, who has a total of three goals on the season, there shouldn't have been a ton to worry about, but as per usual, Juve made it just a bit too difficult on themselves.
Best new signing on the field:
TG: The man between the sticks gets this today, but it really is more of a consolation prize as he didn't have a single save on the evening. Szczesny marshalled the men in front of him well enough, but 10 clean sheets in 14 appearances is nothing to scoff at. December MVP, and he has really stepped up in the absence of Santo Gigi.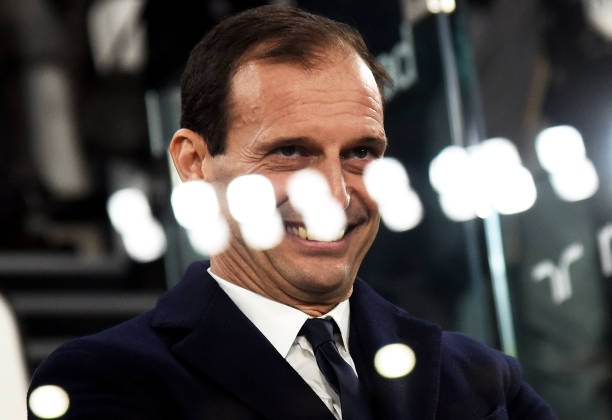 Manager Review: 5/10
TG: Mad Max gets a mediocre score, for what was a mostly mediocre and predictable game plan. With Dybala out, was there much question that we'd be playing a 4-3-3? And with the starting eleven we did? Maybe he could have deployed a more pungent attacking plan and tried to kill the game off, but Max is a man of results and not beauty. We needed all three points, and got them. A champion's type of victory to win the ugly ones.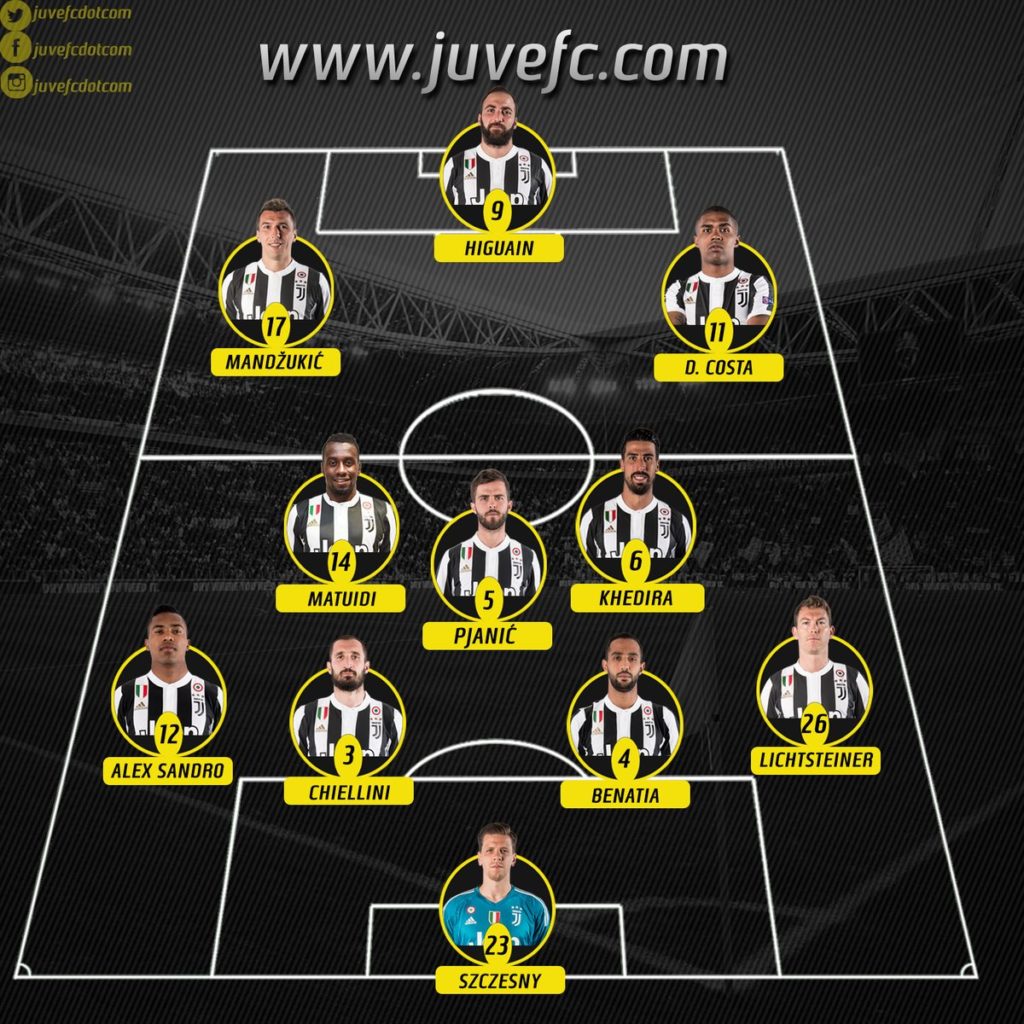 Formation/squad selection grade: 5/10
TG: Hard to be overly charismatic about something so predictable. Nearly no surprises when it came to squad selection or deployment. The 4-3-3 does offer us a bit more stability towards the back, but I still feel that we aren't getting the best out of Pjanic. Matuidi was his usual industrious self, and you just can't unseat Mandzukic with the energy and commitment he brings to the field every week. Hopefully we needed a gritty result off the back of the break to get us back in the swing of things, but largely unimpressive.
Lineups:
Juventus: Szczesny; Lichtsteiner (Barzagli, 83), Benatia, Chiellini, Alex Sandro (Asamoah, 76); Khedira (Sturaro, 70), Pjanic, Matuidi; Douglas Costa, Higuain, Mandzukic
Genoa: Perin; Rossettini, Spolli, Izzo; Rosi, Rigoni (Galabinov, 46), Bertolacci, Omeonga, Laxalt; Taarabt (Lazovic, 68), Pandev (Lapadula, 78)
Ref: Di Bello
Statistics:

Man of the Match: Douglas Costa


  Flop of the Match: Alex Sandro


  Corners: 4


  Pass Accuracy: 82%

  Shots on Target: 5

  Total Shots: 15

  Ball Possession: 54%


  Formation:  4-3-3