Juventus 1-0 Roma

Scorers: Benatia 19 (J)

---
Juventus failed to make the most of their chances but still managed a comfortable victory over AS Roma with Medhi Benatia scoring the only goal of the night.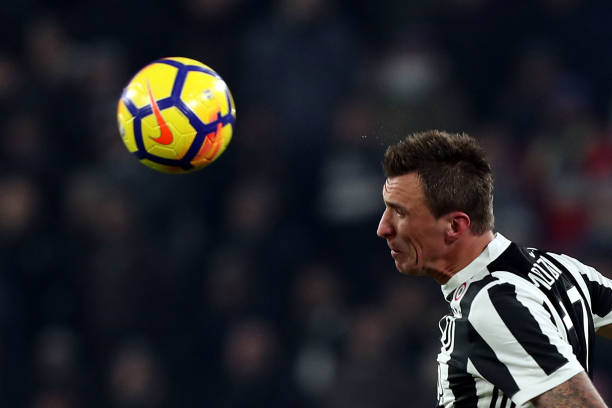 Biggest winner/biggest loser:
It's hard not to get carried away from this recent run of form – with the exception of the attack, everything seems to be clicking into place and the team look far more confident in themselves. There's a new focus to the back line, some extra grinta in the midfield and while the front line is still lacking fluency and fluidity, it's getting the job done. Roma are in very good form of late, and while they didn't capitalise fully on the host of chances they created in the last few games against Cagliari and Chievo, they are always a force to be reckoned with. Perhaps that's why the win felt all the sweeter – With the exception of Schick's late effort that was brilliantly saved by Szczesny, Roma looked pretty toothless and we were able to control the game with ease with a strong display from the likes of Matuidi and Pjanic.
We were the winners of the game in the literal sense, but i suspect a victory of this nature will do the players a world of good and help restore that invincible feeling that carried us to the six scudetti in a row. Some of the squad looked to be lacking in belief and confidence seemed to be lacking in some of the earlier displays this summer. Keeping seven clean sheets in a row against the likes of Inter, Napoli Barcelona and now Roma goes to show how far we have come on in a short space of time.
If there is to be a loser, other than Roma, I suspect Paulo Dybala may be the main candidate. The youngster has cut a forlorn figure on the sidelines while rumours off the pitch inevitably link him to every club under the sun. With the formation as it is, there seems to be little room for La Joya, except at the expense of Higuain. While the veteran has lacked the goals this season, he still has the physical presence that the attack needs from a typical no.9 – Dybala lacks that same presence and while he played very well as a false nine against Genoa in the Coppa Italia clash, it's hard to see him get the nod over his compatriot for now.
Takeaways from the performance/areas of improvement:
What really impressed me was the willingness to pressure Roma and play a less passive game – We were dominant in the early stages, playing really smart tidy football, pushing forward and maintaining a good shape in midfield. Miralem Pjanic is indefensible at present and provides the fulcrum for the midfield. He is such an economical player, rarely wasteful, he thinks two steps ahead of the opposition and plays careful passes. So much has changed for the introduction of a 3-man midfield and while it sacrifices Paulo Dybala from playing just behind the attack, it provides protection for the back-line while giving Pjanic the license to play with a little more freedom.
Once again, the defence was foot-perfect, strong in the air, careful in their positioning and but for one mistake from Medhi Benatia, Roma were utterly contained for the 90 minutes. A special mention has to go to Szczesny who has looked rock solid between the sticks while oozing confidence when organising his back-line. I really think defenders pick up on any shortcomings from their keeper and while the Polish international is relative newcomer to Juve, he seems to have the confidence of Chiellini and Co.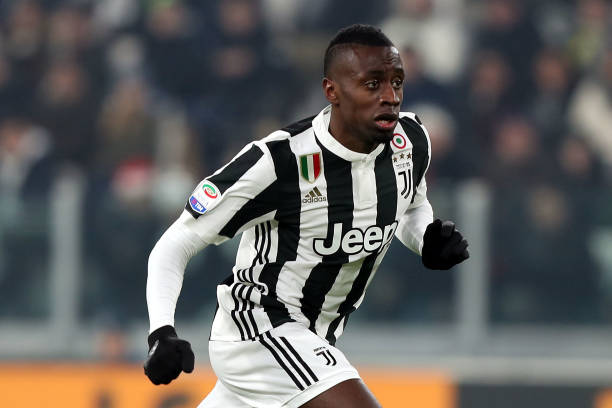 Injury updates:
The infirmary seems to be emptying at just the right time with only a few players still nursing injuries: Gigi Buffon has a calf issue that has kept him out for some time but he is expected to return early in the new year while Mattia De Sciglio has an issue with his hamstring and will likely return around the same time. Benedikt Howedes is still forecast to return in early 2018, but given his many injuries woes so far this season, I don't think we can take his return to full fitness as a guarantee.
Outlook for next fixture:
Rav: Hellas are a tricky side on their day, somewhat unsure of what they do and don't want to do against the opposition. As we saw against Milan, they were an utterly ruthless side, barely giving an inch and punishing any mistakes at the back. Against Udinese, they were passive, error-prone and offered next to nothing by way of an attacking threat. I suspect they will raise their game for the Juve visit as it'll be a high-point in the calendar and a chance to exceed expectations. As for us, we'll need to stay focused and get the early goal before half-time. If we can manage that, they're likely to capitulate to the Juve front-line.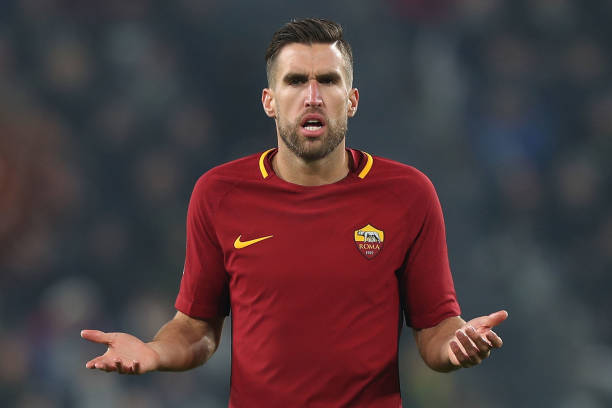 Opposition:
TG: Going into this game there were reasons for optimism. There may also have been reason for a bit of concern that we may sit back and try to avoid defeat rather than play for a win. Roma has a fantastic project that has only been gaining steam as the past few years have passed. One of the few real challengers to us for the scudetto, and with a game in hand, this is a game we well and truly couldn't afford to drop points in. They've been on good form this year, and paraphrasing for Max, had we lost, they could be level, or even ahead of us with a result from their game in hand. There are many individuals within their side that could be singled out to cause us problems, but, as I said previously, if the match was approached with the right intensity and mentality, there wasn't a reason we couldn't grab a result here. Especially considering that there may have been a nerve or two within their side after being dropped out of the Coppa to our cross town rivals Torino.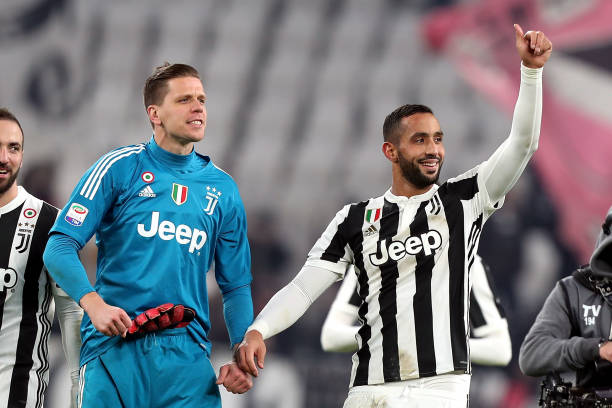 Best new signing on the field:
TG: Szczensy, while not called into action too often, when called upon, saved our victory on more than one occasion. Including in stoppage time from a break away. Marshalled the defense well, made a few spectacular saves, and is on a blistering run of form. Most of which have been clean sheets. It feels while Neto was a more than capable backup, that we've made serious strides forward in terms of quality in our second choice keeper. What makes this especially delicious is the fact that it comes at the hands of his former club. If he keeps this up, we should feel comfortable anytime he takes his place in front of goal.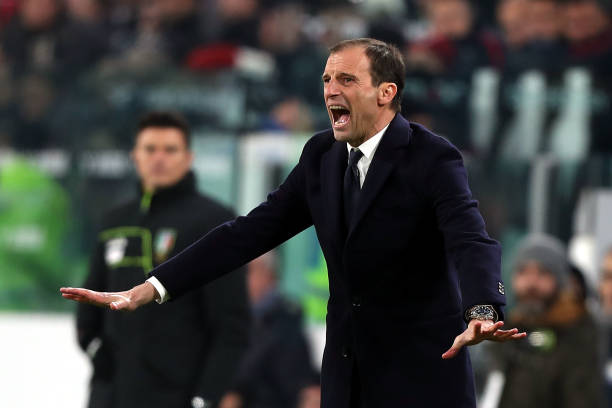 Manager Review: 7/10
TG: While we did take a step backwards, Mad Max did deploy the side appropriately and had a well designed strategy for this game. No fault can be placed on him for the nearly inexplicable way in which we squandered chances yesterday. Should have easily run away with the game by the end of the first half, but too many left their shooting boots at home. Felt a little something extra was needed in the creation department up front. Costa or Dybala from the start would have been a welcome spark. Fortunate to hold onto the victory, and was rightly frustrated with his players for not putting the game to rest earlier.
Formation/squad selection grade: 6/10
TG: While I felt this was an appropriate game to deploy the 4-3-3, I felt we sacrificed a bit too much in regards to selection. Would have rather seen a little more intent going forward rather than opting for the slightly more defensively capable Cuadrado. Were certainly limited in some areas due to injuries, and after seeing Marchisio from the off in midweek, Khedira once again proved his ability to get lost for portions of the game and left a bit to be desired again.  With one game left before the winter break, I would love to love to see caution thrown to the wind against a more than mangeable Verona side.
Lineups:
Juventus: Szczesny; Barzagli, Benatia, Chiellini, Alex Sandro; Pjanic, Khedira, Matuidi (Marchisio 78); Cuadrado (Bernardeschi 76), Higuain, Mandzukic
Roma: Alisson; Florenzi, Manolas, Fazio, Kolarov; Nainggolan, De Rossi (Cengiz Under 85), Strootman (Pellegrini 70); El Shaarawy (Schick 66), Dzeko, Perotti
Ref: Tagliavento
Statistics:

Man of the Match: Medhi Benatia/Wojciech Szczęsny


  Flop of the Match: N/A


  Corners: 3


  Pass Accuracy: 83%

  Shots on Target: 8

  Total Shots: 22

  Ball Possession: 43%


  Formation:  4-3-2-1