Juventus 1-2 Lazio

Scorers: Douglas Costa 24 (J), Immobile 47, pen 54 (L)

---
Juventus took the lead through Douglas Costa but Lazio fought back with a brace from Ciro Immobile to end the Bianconeri's two-year unbeaten run at the Juve Stadium.



Biggest winner/biggest loser:
I'm trying to draw positives from a 2-1 loss against a team that have failed to beat us at home in the league since 2002….so you'll have to forgive the negative and pessimistic tone. The biggest winner(s) were ex-Juve striker Ciro Immobile, his teammates and Simone Inzaghi – Credit must go to the Lazio coach for the way he has set his team up and the way he continues to get the best from them while improving each season. They rightly deserve all the praise.
Rather than single out one individual, i think the biggest loser on the night has to be the Juventus team as a whole, including Max Allegri. To lose the unbeaten home record is one thing, but to lose it in such a match where we failed to create anything much of note and looked off the pace the entire night is unacceptable. Yes, it's still early in the season and yes, there is still plenty of time to improve, but we shouldn't have to improve at this stage. It seems we learned little from the draw against Atalanta and our inability to hold onto a lead and kill off a match is becoming a slight concern. Much more needed and better expected in the midweek match against Sporting Lisbon.
Takeaways from the performance/areas of improvement:
I would love to see us play well for 90 minutes against a 'bigger' side – It doesn't need to be a stellar, all conquering, awe-inspiring 90 minutes, just a good, consistent display where we don't switch off after the first goal and it doesn't take us being a goal down to start playing.
The biggest area of improvement for me has to be the defence. I understand the need to rotate and the need to accommodate the more senior players like Barzagli and Benatia, but for the sake of the team, surely we should be sticking to the best/strongest CB pairing? Allegri is full of praise for Rugani and vice-versa, so why is he repeatedly kept away from the 'big' games? I think we're starting to see our best starting XI take shape and certain players should be resigned to a bench role while others should be playing more consistently. Thirteen goals conceded already in all competitions should be telling for the coach, especially when 5 of those goals came from the same team – Aren't there lessons to be learned in that?
A final word on Gonzalo Higuain who needs to improve drastically on the poor displays he's offered in recent weeks. He had at least 2 clear goal-scoring opportunities against Lazio, both of which were wasted.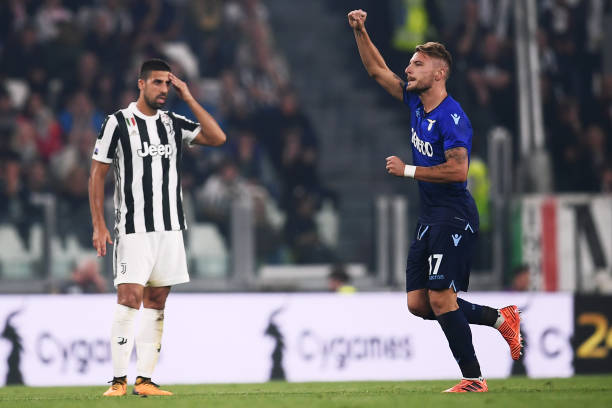 Injury updates:
Sami Khedira is back, although he looked absent for large periods of the match and perhaps needs another game to be fully fit. Claudio Marchisio and Marko Pjaca are back in training which is a massive boost although there's no update on Benedikt Howedes and Mattia De Sciglio, neither of whom made the team list for the Lazio match. Miralem Pjanics' absence has been felt the most and he's expected back within the next 2 weeks.
Outlook for next fixture:
A home game against a Sporting Lisbon side that has only won one game in their last five should be a straightforward proposition, but with the way we're playing at present, I think it's better to err on the side of caution. We *should* win comfortably, which means we will likely scrape a 2-1 victory.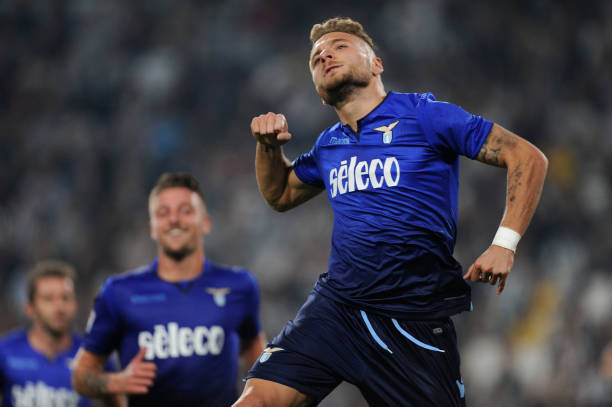 Opposition:
Out-thought and outfought by a Lazio side that never gave up. Much like Atalanta, they're a side full of confidence and rightly so. Inzaghi deserves so much praise and credit for the way he lined up his team and the half-time team talk that saw them score twice within 10 minutes of the restart. The team looks balanced, even with all the absentees from the squad which says something about the desire and hunger of the players this season – A lesson could be learned.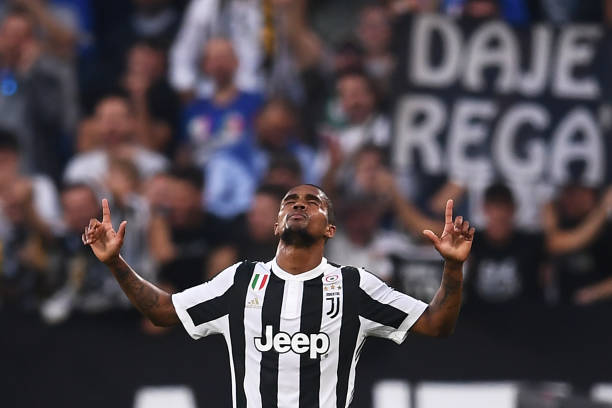 Best new signing on the field:
Somewhat reluctantly, I'd give that award to Douglas Costa. Reluctantly, because he offered little else beside the goal and was only good in brief periods of the game. In all honesty, I think Federico Bernardeschi offered more in his brief cameo and I really feel he should be starting more matches.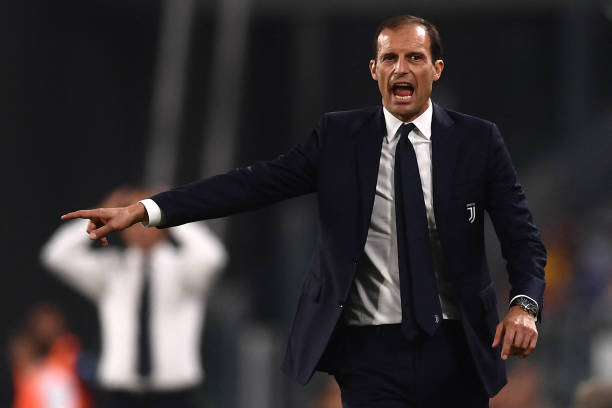 Manager Review
I'm not one to unfairly criticize the Mister, but some of his selections were bizarre. I can understand the need to shift to a 3-man midfield and the starting trio were the best available, even though they didn't work all that well together. Other than that, it was a truly pedestrian display, low on invention or ideas, stale and stagnant up front and fully of mistakes at the back.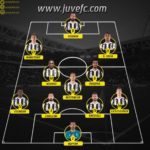 Formation/squad selection grade: C+
The defensive selections were strange – Barzagli was carrying a knock from international duty so why on earth would he be played over Rugani? Asamoah at left-back? Granted, Sandro had to travel back from Brazil but if he's fit, he should be starting every match. The same could be said for Dybala who didn't feature for Argentina and made enough of an impact from the bench when he was bought on with 20 minutes to try and create something. I'm also not entirely convinced by Costa, despite his goal, and see more potential in Bernardeschi playing from the outset.
Lineups:
Juventus: Buffon; Lichtsteiner (Sturaro 72), Barzagli, Chiellini, Asamoah; Khedira (Dybala 65), Bentancur, Matuidi; Douglas Costa (Bernardeschi 55), Higuain, Mandzukic
Lazio: Strakosha; Bastos, De Vrij, Radu; Marusic, Parolo, Leiva, Milinkovic-Savic, Lulic (Patric 83); Luis Alberto (Nani 72); Immobile (Caicedo 76)
Ref: Mazzoleni
Saved penalty: Dybala 98 (J)
Statistics:

Man of the Match: Giorgio Chiellini


  Flop of the Match: Andrea Barzagli


  Corners: 4


  Pass Accuracy: 88%

  Shots on Target: 6

  Total Shots: 18

  Ball Possession: 60%


  Formation:  4-2-3-1