Juventus 2-1 Sporting Lisbon

Scorers: Alex Sandro og 12 (S), Pjanic 29 (J), Mandzukic 84 (J)

---
Juventus went behind through Alex Sandro's own goal but some magic from Miralem Pjanic and a late header from Mario Mandzukic earned the Bianconeri a valuable win.



Biggest winner/biggest loser:
Ultimately, we're the biggest winner tonight, as a collective. There were plenty of frustrating moments and many areas to improve on but we ground out the victory over the course of 90 minutes, creating more than our fair share of goal-scoring chances. Having Miralem Pjanic back in the side made a world of difference and he was at the heart of everything good, scoring the equaliser with a trademark free kick and generally dictating the tempo of the Juve play.
If there is to be a loser, I would say it's Stefano Sturaro who is a poor right-back who shouldn't be playing the role in the first place. It might seem unfair to level criticism at a player who is still adapting to playing in defence, but there's an argument to made that he shouldn't have to, considering we have a very capable right-back in Stephan Lichtsteiner. His exclusion still baffles me, so perhaps the 'biggest loser' should be shared by Allegri who could really benefit from an experienced full-back in the Champions League.
Takeaways from the performance/areas of improvement:
Finishing, finishing, finishing. Juve had 18 shots on goal, 8 on target and 2 goals while Sporting had 5 shots on goal, 1 on target and one own-goal – From the host of chances we created, we should have equalised and been out of sight by the time the clock ticked '80, and yet we were reliant on a late winner in a game that we should have won comfortably. Sporting played well in the opening period but switched off as the game progressed and we started to find our rhythm, but for all the attacking impetus, it didn't seem we were going to break the deadlock. I can't help but feel we need to be all the more clinical up front and stop wasting so many opportunities.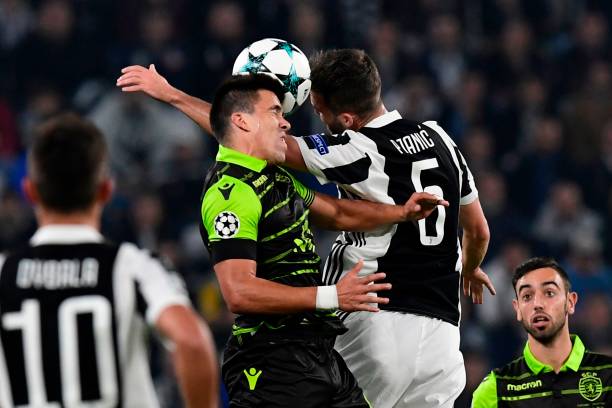 Injury updates:
Miralem Pjanic returned to the starting XI and showed exactly what we miss when he's away. I vote for covering him in bubble wrap and storing him away safely and out of harms way until the visit to Udine. Claudio Marchisio is back in training but wasn't in squad, however Allegri pointed out that Principino is"doing well" which is encouraging. Marko Pjaca is being gradually reintegrated into the squad and there's hope he could be back in the team before the end of the month, while Benediky Howedes and Mattia De Sciglio are still out of action for now.
Outlook for next fixture:
There were positives from tonight in terms of the chances created and coming away without injuries is always a boost. No Daniele Rugani or Federico Bernardeschi should hopefully mean that we get to see them start or at least feature heavily against Udinese at the weekend. We needed a morale boosting win, despite Allegri and Marotta insisting that there's no crisis at the club. I'm inclined to agree, but we really need to work harder at the back and give Chiellini a partner that's worthy of him. Udinese are a side that pose an attacking threat so we need to be prepared at the back, although they've only won one in of their last five matches, so anything but a victory would be unacceptable.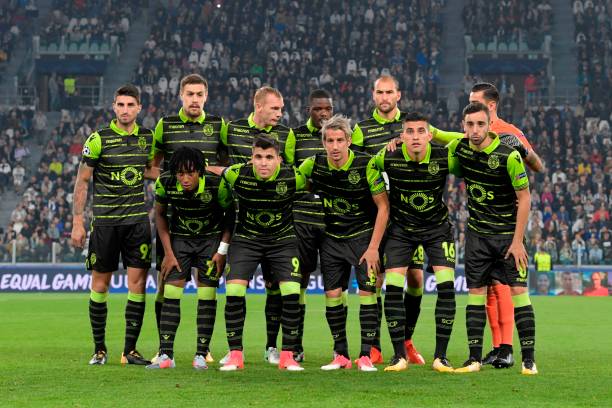 Opposition:
Sporting were a good opponent who really tested us in the opening stages of the match. Their goal was the result of a defensive error, but the build up and the break away that led to it was clever work. They pressed us high up the pitch, had the numbers in midfield and played a great first half. Juve reacted well in the second and the visitors seemed all too content to sit back and let us try and break them down.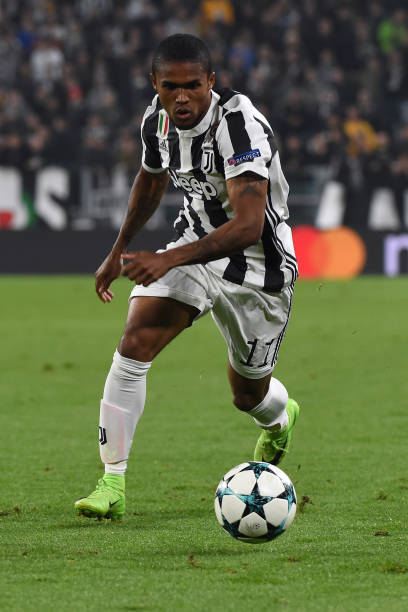 Best new signing on the field:
Douglas Costa only featured for 10 minutes but it was enough to change the game and secure us the win. For now, it seems he will have to resign himself to being the understudy to Cuadrado and Mandzukic while occasionally getting a start against lowly league opposition. He still seems to be settling in at the club, but an assist and a goal in his last two outings is a good return for a player who might be starting to find his feet.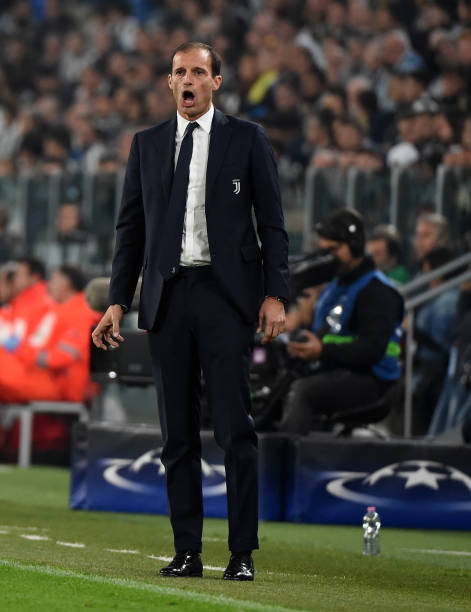 Manager Review
Some truly strange and inexplicable choices from the mister – Where was Rugani and why didn't he even make the bench? Why was Cuadrado allowed to continue until the 80th minute when he'd failed to make any telling contribution to the attack? If his role was to help Sturaro on the right, shouldn't we have played a different formation instead? Sometimes the boss makes some odd choices and despite being his biggest fan, it's hard to see the logic and reasoning behind his decisions.
Formation/squad selection grade: C
I simply can't understand the exclusion of Daniele Rugani. If there's an issue with him, I wish we'd hear about it, whether it's an injury, a problem with his mentality or if he's not tactically adept to playing in big matches…whatever it might be, to keep the youngster out in favour of Benatia seems a strange choice. The Moroccan is a capable defender, but he's not the future of the defence, that title belongs to young Daniele who has impressed in the few occasions we've seen him this season. I understand the need to ease Bernardeschi into the starting XI because he's considered a youngster, but at Fiorentina he was starting games and deciding them for La Viola – I can't help but feel he would have offered more of a threat than Cuadrado. Sturaro struggled to create anything of note and was caught out at right-back on a few occasions – If defence was on Allegri's mind, surely it would have been better to start Barzagli and have Rugani on the bench? It feels like we're still not sure of our best XI.
Lineups:
Juventus: Buffon; Sturaro (Douglas Costa 84), Benatia (Barzagli 46), Chiellini, Alex Sandro; Khedira, Pjanic; Cuadrado, Dybala, Mandzukic; Higuain
Sporting: Rui Patricio; Piccini, Coates, Mathieu, Coentrao (Silva 77); Battaglia, Carvalho; Martins (Palhinha 76), Bruno Fernandes, Acuna; Dost (Doumbia 87)
Ref: Oliver (ENG)
Statistics:
Man of the Match: Mario Mandzukic

  Flop of the Match: Stefano Sturaro

  Corners: 13

  Pass Accuracy: 80%
  Shots on Target: 8
  Total Shots: 18
  Ball Possession: 56%

  Formation:  4-2-3-1