Juventus 3-0 Chievo
Goals ~ Hetemaj og 16 (J), Higuain 57 (J), Dybala 82 (J)

---
A switch to 4-3-3 proved just the tonic as Juventus ran out ready winners against Chievo with goals from Gonzalo Higuain and Paulo Dybala.
Thoughts:
– I really liked the look of Big Bob Szczesny in goal – He looked calm and capable, making one very smart stop and really guarding the box well. Vocal and assured in himself, he's not a shy to bark orders which is a good sign. No disrespect to Neto, but the Pole looks far more confident in his body language and the way he carries himself on the pitch.
– Rugani is more than capable and needs to be starting every single match possible. Chiellini, for all his strength and experience, is in the twilight of his career and for me, he should be kept ticking over for use in the 'big' matches. Despite having 4 CB's (5 if you include Howedes) it's not guaranteed that every pairing is going to work as well as hoped. Medhi and Daniele were solid enough in this match and should be given a good run together.
– Pjanic, playing in a three-man midfield, is a joy to watch. Having the extra enforcer to the right and a pure box-to-box man on the left gave him the protection and freedom to roam the pitch, string together the play and generally cause Chievo all manner of problems. Matuidi was also really starting to impress with the simple things – Nothing flashy or overblown, just the simple things, done well.
– Asamoah is a capable deputy for Alex Sandro and really needs to be used in league games of this type. This is his level – He's full of energy, tracks back well, overlaps with Mandzukic and cuts in from the left to link up with Matuidi. If he can remain fit, I think he'll still have plenty to offer.
– Douglas Costa looked full of flicks and fancy tricks but no end product – it's going to take time for him to adapt to Serie A. Meanwhile, Federico Bernardeshi, was a force down the right flank in a brief 10 minute cameo where he also managed to set up Paulo Dybala for a late third goal. I really want to see him playing more minutes on the right, in place of Cuadrado, while Costa may benefit for being the substitute for Mandzukic.
– Higuain continues to regain full fitness and sharpness but is still the lethal finisher we need. Quiet for 45 minutes, he only needs a half chance to score a goal while Dybala turned in a second-half display that reminds us what we're missing when he's not on the pitch. Quietly, with confidence and a touch of leadership about him, La Joya is developing into a fine No.10.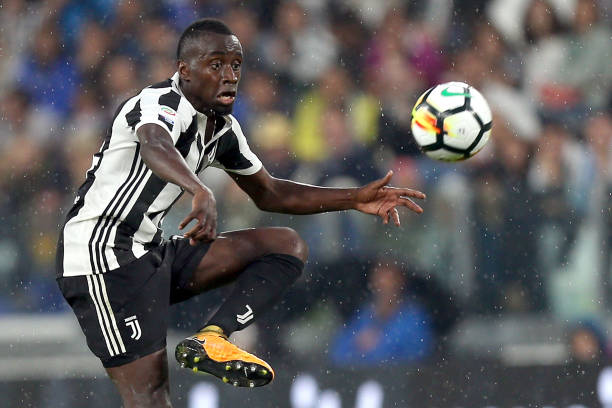 Lineups:
Juventus: Szczesny; Lichtsteiner, Benatia, Rugani, Asamoah; Matuidi, Pjanic, Sturaro (Bernardeschi 75); Douglas Costa (Dybala 54), Higuain, Mandzukic (Bentancur 81)
Chievo: Sorrentino; Cacciatore, Dainelli, Gamberini, Gobbi; Castro, Radovanovic, Hetemaj (Rigoni 68); Birsa; Pucciarelli (Pellissier 66), Inglese (Leris 75)
Ref: Fabbri
Statistics:

Man of the Match: Miralem Pjanic


  Flop of the Match: N/A


  Corners: 10


  Pass Accuracy: 88%

  Shots on Target: 4

  Total Shots: 15

  Ball Possession: 58%


  Formation:  4-2-3-1