Juventus 3-0 Crotone

Scorers:  Mandzukic 52 (J), De Sciglio 60 (J), Benatia 71 (J)

---
Max Allegri stuck with 3-4-2-1 and Benedikt Howedes made his Juventus debut in the Bianconeri's 3-0 victory against Crotone.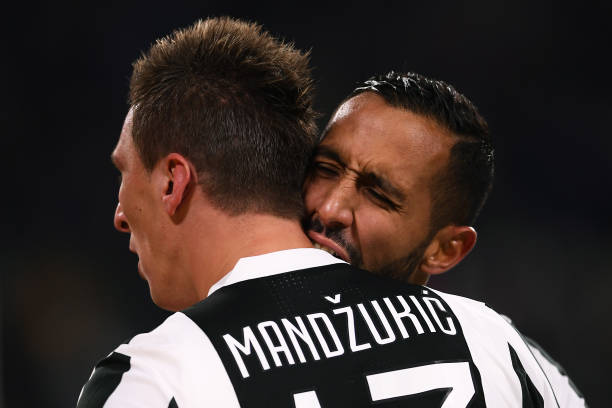 Biggest winner/biggest loser:
Rav: Plenty of winners for me this week, the biggest one being Benedikt Howedes. The German has been been unfortunate to miss so much of the season with one injury after another, so to finally take part in a competitive match was a big boost for him and the team, in particular the defence. Claudio Marchisio seems to be improving with each match and he was by far the best of the midfield duo, while Douglas Costa has stepped up in a big way for playing more consistently on the left side of the attack. He can be more direct that Dybala and has the pace to beat defenders and get into the box – He just needs to improve on his delivery.Mario Mandzukic looked all the better for playing in the centre, and while he was a little rusty at first, he improved as the game went on. The obvious losers were Crotone who put in a good shift for 45 mins before eventually succumbing to the Bianconeri front line – They're a plucky and resilient side who deserve to stay up for another season.
Takeaways from the performance/areas of improvement:
Rav: We looked more in control of the game, but that's not saying much considering we were at home and playing against a side in 16th place. There was notable improvement at the back and I was impressed by Benedkit Howedes who looked right at home in the Juve back-three. He was vocal, confident, very assured in possession, good at bringing out the ball, strong in the tackle – All the kind of things we've been lacking for a while. There's a strong case to be made for him to play in Naples alongside Medhi Benatia and Giorgio Chiellini. He's a leader, someone who's not afraid to shout at his teammates and bark orders – I like to see that kind of thing.
The midfield looked good, but I'm not sure that its the best combination – We sacrifice something in attack for having the extra man at the back and the midfield really needs to be working all the harder to make it's presence felt in the final third. Claudio Marchisio did a great job of working between the lines and trying to link up the play with the attack, but Blaise Matuidi looked a little wayward – Perhaps a 4-3-3 would be the best way forward?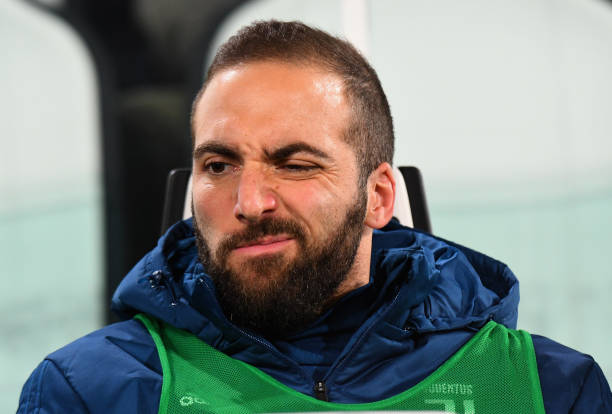 Injury updates:
Rav: Gonzalo Higuain was on the bench but his hand was bandaged up and the news isn't great- The reports from Sky Italia today suggest that he will have surgery in the coming hours and is a major doubt for the visit to Naples. Giorgio Chiellini is still on the mend but he is expected to recover in time for the match while Marko Pjaca played another match for the Primavera, this time setting up two goals in their 3-2 victory over Sassuolo. There is some optimism about having him on the bench and ready for the Napoli match. Benedikt Howedes took a knock to the nose but came through his Juve debut intact.
Outlook for next fixture:
Rav: There were plenty of encouraging signs but you have to temper any enthusiasm for the performance by remembering that our opposition are at the bottom end of the table and struggling for form themselves. That said, I think this 3-4-2-1 is a good formation to take to Naples for the big game on Friday – The backline have more strength in numbers and get protection from the midfield and we should be able to control the game a little better. I'm not sure on which players Allegri will use against the league leaders so his pre-game presser will be very revealing in terms of how he's approaching the game. The absence of Higuain is a major blow, given that he would have been all the more fired up for a visit to his old side, but Mandzukic looked good in the centre and will have the physical presence to trouble Koulibaly and Co. I think we stand a chance of getting something down south, even if we're not playing at our very best.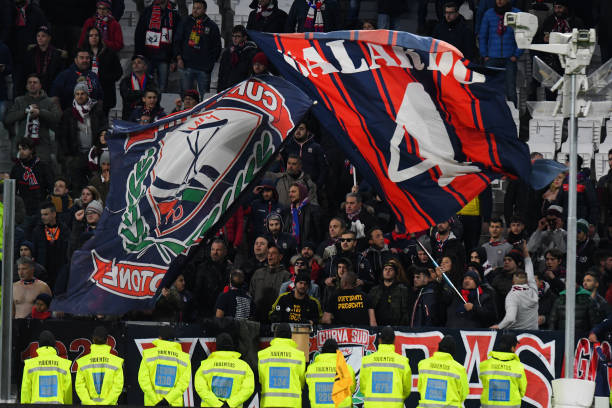 Opposition:
TG: I don't think there was a whole lot of mystery about the side we faced today. They were compact and played on the break when they could. Created a few half chances here and there, and challenged Buffon only once with any sort of danger, but this is a game Juventus should be expected to win. There were a bit of nerves because of our recent form, and this match felt like it really needed to provide a spark for our upcoming fixtures. I think it delivered to an extent, but the real tests are coming.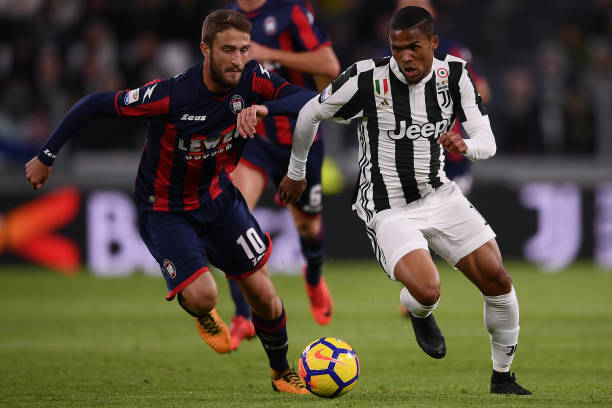 Best new signing on the field:
TG: Hats off to Douglas Costa today. With an honorable mention to Howedes. Douglas Costa really adds another dimension to our attack. Constantly pushing forward. Always prioritizing attacking. He's comfortable with the ball at his feet, he's fast as lightning, he glides past opponents. He's a joy to watch for the most part. Really proved his point with his display today on why he should be supplanting Cuadrado in the first eleven on a weekly basis. Maybe deserved a goal for his efforts, but a solid all around performance on the day. Also all but confirmed his permanent signing from Bayern this week as well. Not a bad week for the Brazilian.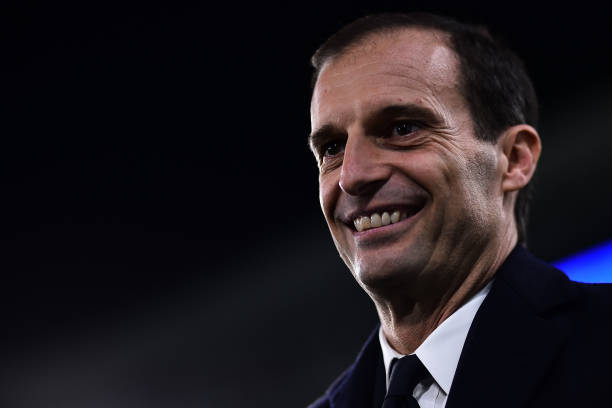 Manager Review
TG: Mad Max making some decisions that deserve credit today. Also didn't do anything terribly wrong. Business as usual against a weaker Crotone side. Howedes finally getting his debut and grabbing it by the scruff. Marshalling the squad, a bit of Bonucci on the ball, a bit of Chiellini with the blood.Marchisio, Matuidi, and Costa from the start. De Sciglio was a surprise stroke of genius as a sub today coming on and scoring from an absolutely beautiful strike.  I get the feeling he's really starting to understand how to get what he sees in his mind's eye out of this team. I don't think we should breathe a collective sigh of relief at this moment, nor do I think we are in a crisis. Max is one of the most intelligent tacticians in the game right now, but he does take his time to get what he wants. We'll arrive there with a little patience.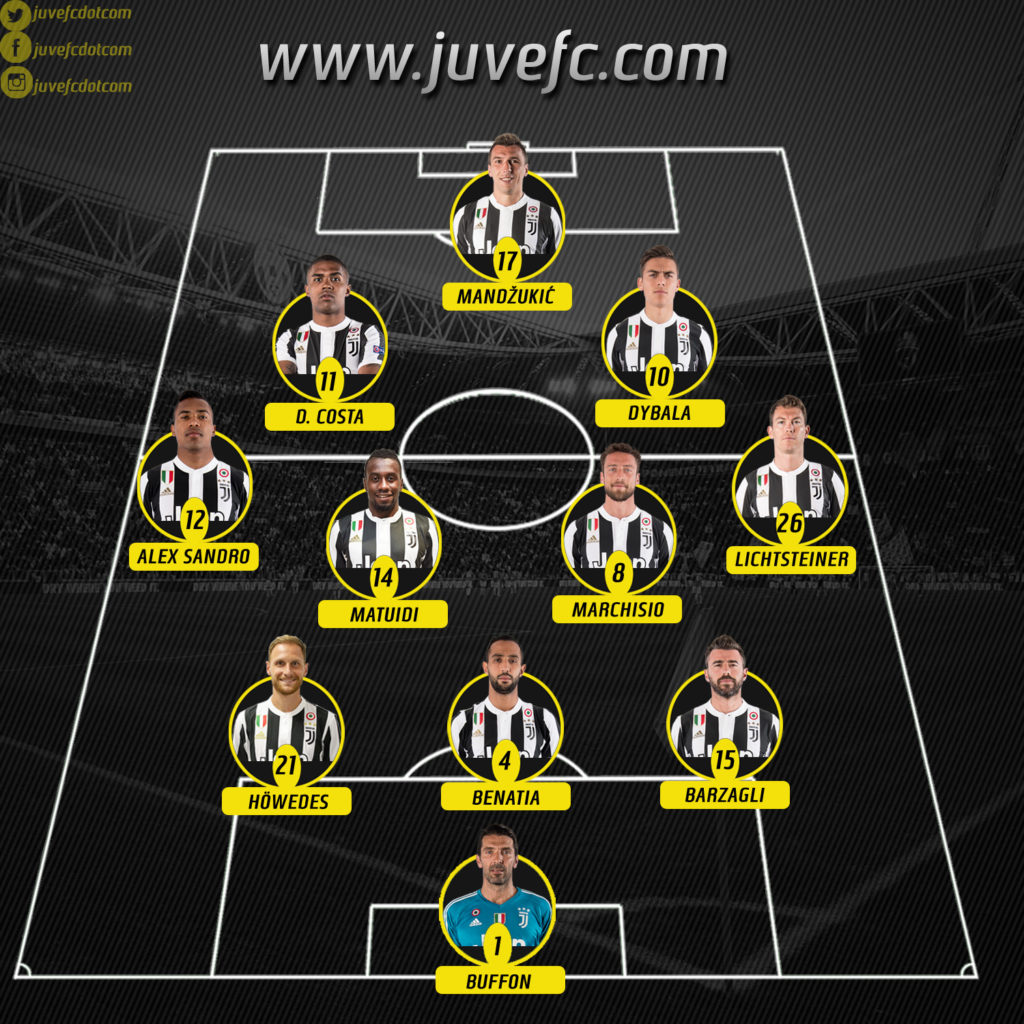 Formation/squad selection grade: 6/10
TG: It was a mixed bag formation wise. The 3-4-2-1 (3-4-3) is nearly the same as a 4-2-3-1. It was a little bit cumbersome, but we were solid at the back. Hats off to Medhi Benatia for another quality performance. The offense had a little more intent today, but we still seemed to lack the shooting boots and final pass at times. Douglas Costa is a breath of fresh air with his directness and pace. Something that's been lacking on the flank for some time. The biggest difference today for me didn't come down to the formation as much as two players. Marchisio and Matuidi in the center really changed the pace of our ball movement. They constantly were recycling possession. l. They were a neat pairing today. Matuidi with his work rate, Marchisio with his calm and intelligence. Made a huge difference. Seeing the 4-3-3 at the end of the game that everyone has been screaming about was interesting. Seems a viable option, especially as we rotate subs in towards the end of the game.
Lineups:
Juventus: Buffon; Barzagli, Benatia, Höwedes (Pjanic 68); Lichtsteiner (De Sciglio 57), Matuidi, Marchisio (Sturaro 77), Alex Sandro; Douglas Costa, Mandzukic, Dybala
Crotone: Cordaz; Sampirisi, Ajeti, Ceccherini, Pavlovic; Rohden, Barberis (Romero 79), Mandragora, Nalini (Faraoni 85); Budimir, Tonev (Trotta 75)
Ref: Gavillucci
Statistics:

Man of the Match: Medhi Benatia


  Flop of the Match: N/A


  Corners: 7


  Pass Accuracy: 90%

  Shots on Target: 10

  Total Shots: 25

  Ball Possession: 81%


  Formation:  3-4-2-1