Player Ratings
Neto – Untested, other than by one shot from range easily collected. N/A
Bonucci – We had to play him, and he gave a solid showing as always, and most importantly avoided injury. Huge praise indeed for Big Leo from Baresi recently which will have certainly given him a boost. Big boots to fill, but our finest man at the back is worth the commendation. 7
Evra – Kept things simple and tight. It is welcome to find he is capable in the back three. Produced a brilliant clearance off the line late on to preserve the clean sheet.  7.5
Rugani– Heartening to see him back, and other than the chance for Caprari, where Daniele did just enough to put him off, this was a resolute return to the ranks. Also got much higher up the field than I have seen him before, to largely zero value! 7
Lichsteiner – Such a shame to see him hauled off injured in the first half. Other than which, the Swiss Locomotive did not have enough time to get into his stride, though did nothing wrong. 6.5
Sandro – Produced a wonderful ball in the box for Higuain to head just wide, was a little haphazard defensively, yet generally continued his fine form of this campaign. 6.5
Hernanes – Finally, after a very long wait, the much maligned Brazillian got his (formerly) trademark drive from distance and it was a beauty! A constant presence in everything going forward, screened the defence, kept the ball moving swiftly; a mature and professional outing. He deserves far more praise than he receives from the juve faithful, for he has adjusted his game and proven by far our finest option in the Marchisio role throughout this campaign. 8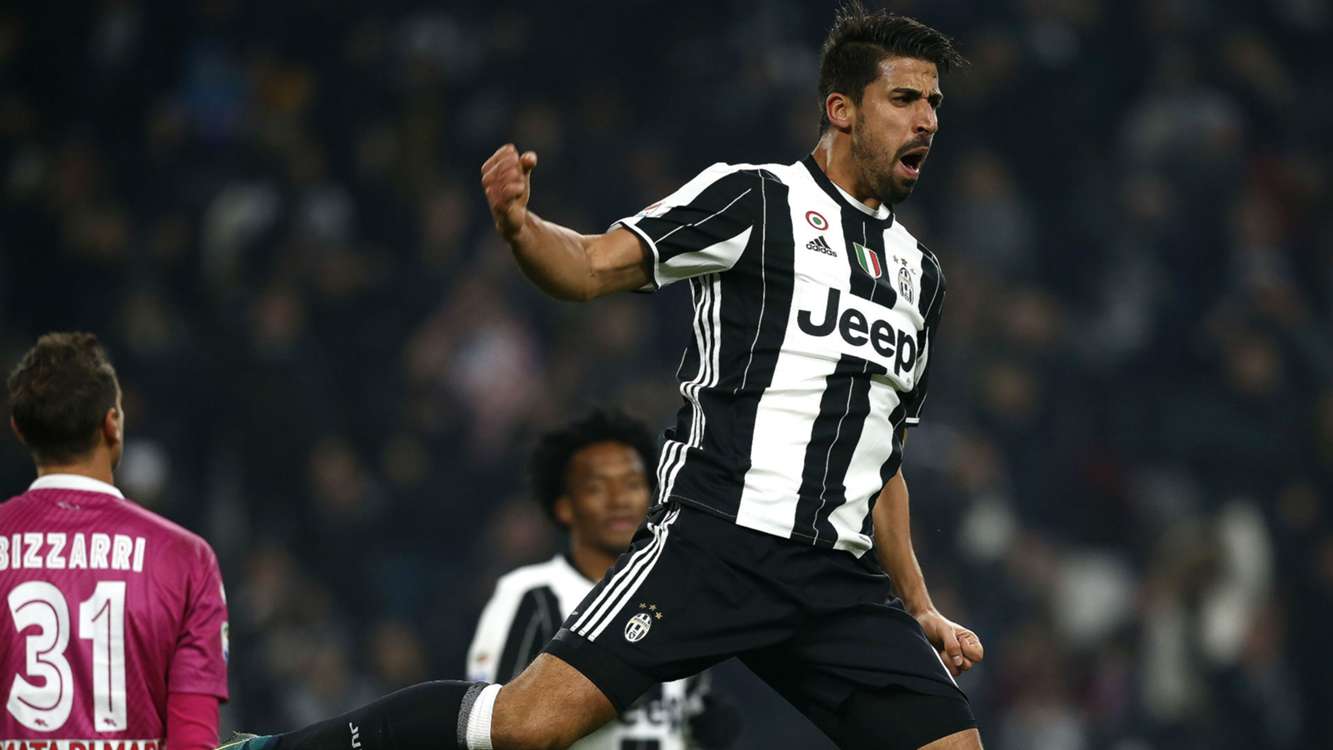 Khedira – I remain unconvinced on his advanced AMR role, but he scored a decent goal and returned the favour to Mandzukic for an assist. No complaints. 8
Asamoah – Rarely involved, but played a prominent role in the second goal with a fine cross from out wide. Given his injuries of late and lengthy lay off last season, it will take time to regain his rhythm. Great to have him back, at least till January when he will jet off with Lemina for the ACN. 6.5
Mandzukic – Scored a poachers finish and assisted another with a smart turn in the box. We are forced to deploy Higuain deeper in an unnatural role when Mario plays, but the unhappy marriage between the two is more than enough to still produce the goals needed against most opponents domestically. 7.5
Higuain – As mentioned above, Gonzalo loosely morphs into the Dybala role when the giant Croat is playing in his prima punta position. He is far from at his natural best there, yet still forges plenty of chances every game. Was unlucky with a decent header and moreso with a glorious snapshot with the keeper out of position, which struck the post. It just wouldn't go in the net on the night. Worked damn hard in a role unsuited to his talents. 7
Cuadrado – Back to woeful, yet perhaps he is saving himself for a cameo in Spain? Gave the ball away criminally cheaply twice, and was largely anonymous going forward. 5
Sturaro – Injuries have hugely affected his sharpness, as was seen against Chievo and again against Pescara. However, he works extremely hard in both the defensive and offensive phases, and always seems to find himself in decent positions. Could and should of scored, yet I am content to simply see him back in the squad and getting game time. 6.5
Kean – I wouldn't normally bother with any virtual ink but this was the long awaited five minute debut of a 16 year old who has staggering potential. Moisy had three moments. One of which, he was let down by poor control, another he earned a free kick, and finally he found the ball at his feet in the final third, and thrilled the home crowd with his feigned step overs and confident skill. So much more to come from the youngster! 7
14 of the squad had traveled overseas recently. Allegri was clearly thinking of Spain, keeping the likes of Marchisio, Benatia, Chiellini and Pjanic well away from first team action. Which made sense. And what transpired was a disjointed, yet unwaveringly dominant performance. I counted 11 decent chances to 3 for the visitors.
It is progression to find such total control of a game, so many chances created, with nowhere near the full squad available. Yes yes! We were facing a poor Pescara side, yet they played well, asked questions and whilst we rarely moved out of second gear, we gained another vital 3 points, recovered more injured players and lost no more to the sick ward.
Considering this was a makeshift side, there is little point delving deep into analysis. We got the job done, ran few risks and played, at times, some decent football.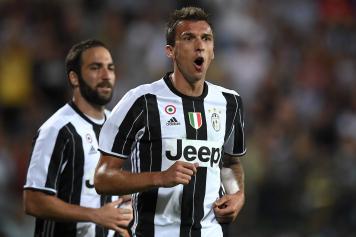 The only conclusion I can add is that Higuain and Mandzukic are good enough to dominate Pescara, but are clearly not a match made in heaven, for they rarely play in tandem or dove tail. Several occasions showed their complete lack of togetherness. Gonzalo is at his best on the shoulder of the last defender, as is Mandzukic. Only one can operate there when they both play, and the Argentine is the technically superior and vastly more mobile, and so is asked to forage deep, sacrifice himself for the team. Regardless of this change to his game, Higuain still appeared exceptionally dangerous. Nonetheless, we need Dybala to return, or Pjaca, as soon as possible, for better teams will nullify the threat far more comfortably than Pescara.
A decent performance. 3 points closer to our historic 6th straight scudetto. A job well done, without breaking sweat or femurs.
forza juve