Juventus 4-1 SPAL

Scorers – Bernardeschi 14 (J), Dybala 22 (J), Paloschi 34 (S), Higuain 65 (J), Cuadrado 70 (J)
---
Juve were complacent but still managed a comfortable 4-1 victory against SPAL with Gonzalo Higuain and Paulo Dybala both back on the score-sheet.



Biggest winner/biggest loser:
Another game, another win, although the performance left plenty to be desired, as the mister was right to point out after the game. "If we play like this at San Siro and repeat this performance against Milan, then we will certainly lose" Allegri told Mediaset after the game, and it's hard not to agree with him. The attack played a great game, Douglas Costa and Federico Bernardeschi in particular really impressed me, along with Gonzalo Higuain and Paulo Dybala who both managed to get back among the goals…..but the midfield and defence looked woeful. Rodrigo Bentancur was average for much of the game, conceding possession on more than a few occasions while Sami Khedira never made any meaningful impact on the match. At the back, a simple mistake by Daniele Rugani and then Stephan Lichtsteiner was enough to give SPAL a way back into the game, to the point where they were unfortunate not to draw level. It's a frustrating to see us always lacking in department on the pitch and never being what i'd consider 100% in every department and while we may be conceding goals at a worrying rate, I have no concerns that this can't be fixed as the season starts to develop.
If there were to be a winner here, I'd say the spoils be shared by Bernardeschi and Costa, both of whom managed to play a solid match, although the Brazilian managed to get more playing time. The losers here are the collective defence who still look out of sorts and prone to mistakes of the kind we thought we had moved past.
Takeaways from the performance/areas of improvement:
The biggest positive was seeing Bernardeschi and Costa on the pitch at the same time – While he might not have the work rate of our Croatian champion, Costa does offer something all the more direct, combined with the kind of flicks and tricks a player can sometimes use to beat his man. His delivery was exceptional and I counted at least 4 superb crosses into the box, some of which deserved a better finish. He was industrious and inventive and fared better on the left of the pitch than the right – Hopefully he's finally finding his feet in Italy. Bernardeschi might have only managed 50 minutes but it was another great start for the youngster, bagging a great individual goal and going close to netting a second. He may have a way to go until he supplants Cuadrado in the starting XI, but he's making a telling contribution on the occasions he does feature.
The area of improvement hasn't changed from the last game. The defence is all too prone to switching off and making the kind of errors that we left behind in the Ciro Ferrara/Gigi Del Neri era. Allegri reinforced the point himself:
We have not yet worked out that it's nice to score goals, but we've got to keep the intensity and concentration levels up. We got ourselves into trouble, waltzed out of the game and SPAL did well to get back into it.
That seems to be our problem in a nutshell: There's no lack of talent or experience at the back, just a tendency to lose focus and allow our opponents back into the match. While we might get away with it against the likes of SPAL, it's something we have to improve on if we're to progress into the later stages of the Champions League while maintaining a title challenge in the league.
*Side note, another positive was seeing I Principino back in the centre of the pitch, doing what only he can do – As cliched as it may sound, things felt/looked all the more at ease with Marchisio back on the pitch*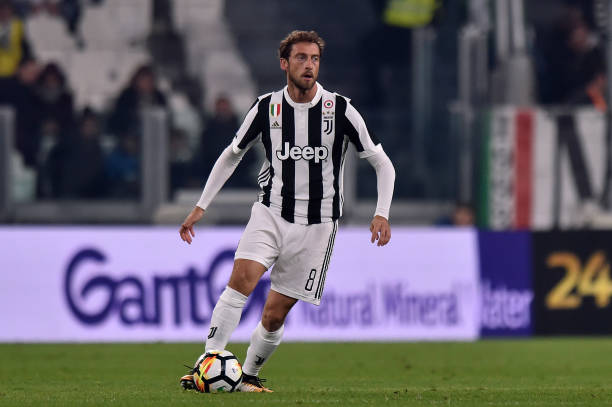 Injury updates:
With Marchisio and Khedira back, there's only a handful of players still carrying a knock. Blaise Matuidi's injury isn't thought to be serious and he should be back within the next week, along with Mattia De Sciglio who returned to full training earlier this week. The only remaining absentees are Benedikt Howedes and Marko Pjaca – The young Croat should return to first team training by November while the German defender is expected back in a week or so.
Outlook for next fixture:
A huge match awaits us in Milan and with the attacking talent we have on display, coupled with Milan's own defensive frailties, I'd expect an open game and more than a few goals. The Juve attack seems to be getting all the better in recent weeks while Milan put four past Chievo in the midweek match so everything points towards a great game. Leo Bonucci did himself a favour by getting banned for two games, meaning he'll miss the visit from his old side – I'm not so sure if that's a blessing or a curse for us….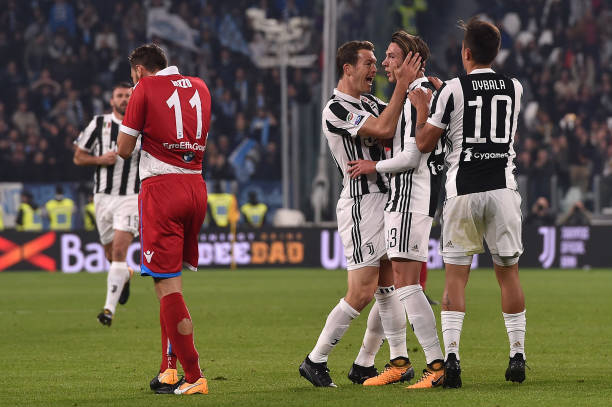 Opposition:
SPAL showed exactly why they're a side rooted to the foot of the table with only Benevento beneath them – They could muster only two memorable attacks and looked all too content to rest in their own half. There's little doubt that they'll be relegated come the end of the season and they simply don't have the character or experience to put together a run of results which would see them climb out of the bottom three.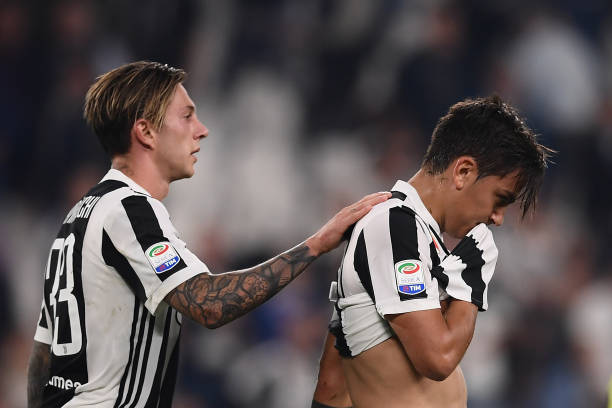 Best new signing on the field:
Douglas Costa was immense – He held onto the ball really well, completed 96% of his passes, made a series of great runs, provided 2 assists, fired in cross after cross and looked a much improved player. Interesting to note that he works all the more effectively on the left with Alex Sandro behind him, although it's unlikely he'll replace Mario Mandzukic any time soon. Bernardeschi was impressive in his own right while Bentancur was invisible for much of the opening half and still has plenty to learn before he can offer the same kind of assurances as Marchisio or Pjanic.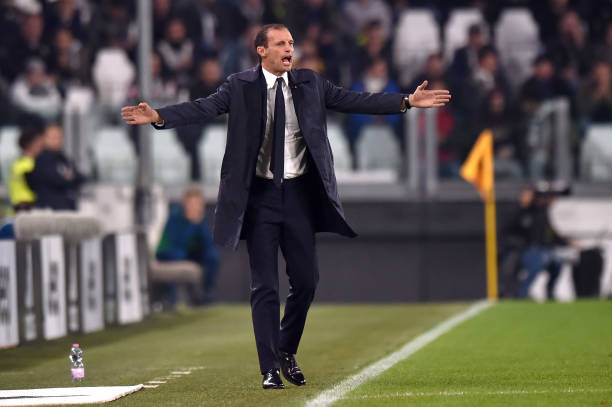 Manager Review
A great starting XI and some much needed rotation across the pitch with one eye on the Milan game this weekend. Despite not wanting to see the bench players on the pitch until late in the game, I think Allegri had no choice but to change things up, especially in the centre where Bentancur was struggling. I would have preferred to see Bernardeschi spend longer on the pitch  but perhaps he wanted Cuadrado to get a run out and stay fresh. 8/10.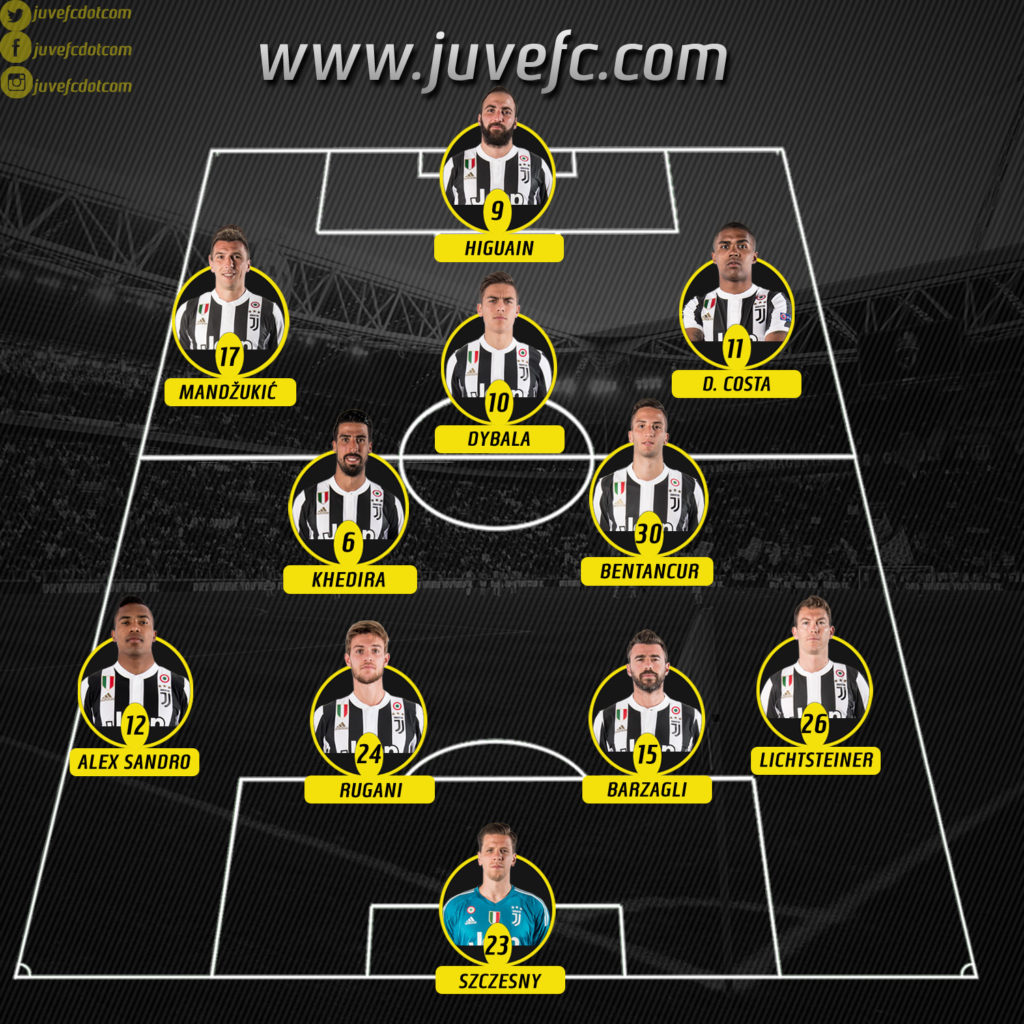 Formation/squad selection grade: A
All things considered, a perfect starting XI. Good to see Szczesny get some more playing time while Gigi got a rare occasion to put his feet up. Chiellini was obviously not risked with the visit to Milan just a few days away while this was the kind of game where you'd like to see Bentancur get a run out.
Lineups:
Juventus: Szczesny; Lichtsteiner, Barzagli, Rugani, Alex Sandro; Bentancur (Pjanic 59), Khedira (Marchisio 75); Bernardeschi (Cuadrado 56), Dybala, Douglas Costa; Higuain
Spal: Gomis; Oikonomou (Costa 63), Salamon, Felipe; Lazzari, Schiavon, Viviani, Rizzo (Mora 78), Mattiello; Paloschi (Bonazzoli 71), Borriello
Ref: Pasqua
Statistics:

Man of the Match: Douglas Costa


  Flop of the Match: Stephan Lichtsteiner


  Corners: 5


  Pass Accuracy: 89%

  Shots on Target: 6

  Total Shots: 16

  Ball Possession: 69%


  Formation:  4-2-3-1