In the latest of our Juventus fan Q&A series, Giuseppe Bognanni recounts how he first fell in love with Juventus, his greatest memories with the club and his most painful moments.
You can follow Giuseppe here on Twitter.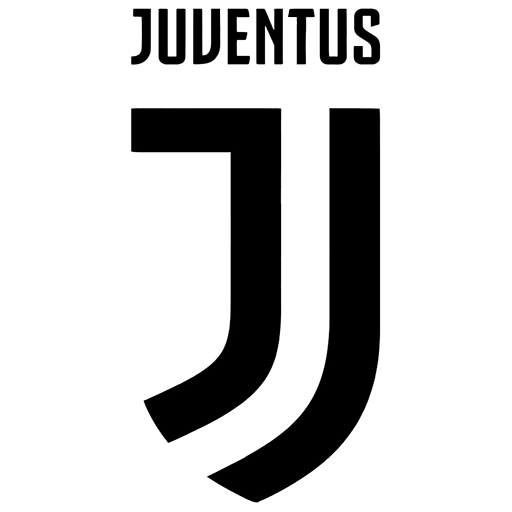 1. What's the story behind you supporting Juventus?
As a kid I was not that much into football. I started playing in a small club in Belgium when I was 7 years old. Around that time we played football in the streets with my cousins. They were all Milanisti. Ac Milan won the title in '88 and the Champions League in '89. Big names in the team: Baresi, Tassotti, Rijkaard, Gullit, Van Basten, … As a kid it was easy to fall in love with the Rossoneri.
But we were playing a penalty shoot-out game together, and we had to choose a team who would represent us. They all chose Milan of course. I had no favourite team yet and they were making jokes of me, saying I was an Atalanta or Udinese fan.
As soon as I was home I asked my father, and he said: "We are Black & White. We support Juventus no matter what"
That's where it all started
2. When did you start supporting Juventus?
End of  the 80's / early 90's.
I called myself a Juventus fan at the end of the eighties but Baggio, and especially Schillaci after his Italy '90 world cup performance, made me stick to my choice. 1993 erased all my doubts when I discovered a young talented new Juventus player… Alessandro Del Piero!
3, What's your favourite Juventus game of all time?
Too easy to pick Juventus-Ajax 1996.
But Juventus 2-0 Milan 02/10/2011 has a special place in my heart.
Above many: Juventus-Real Madrid (2003) or vs Barca in the same year or even vs Inter in 2006 and Juventus-Atletico Madrid (2018).
It was my first time at the Juventus Stadium with my father, brothers and other family members. We played incredibly well against the title holders. Everything was perfect. The late Marchisio brace was crazy… Juventus was back!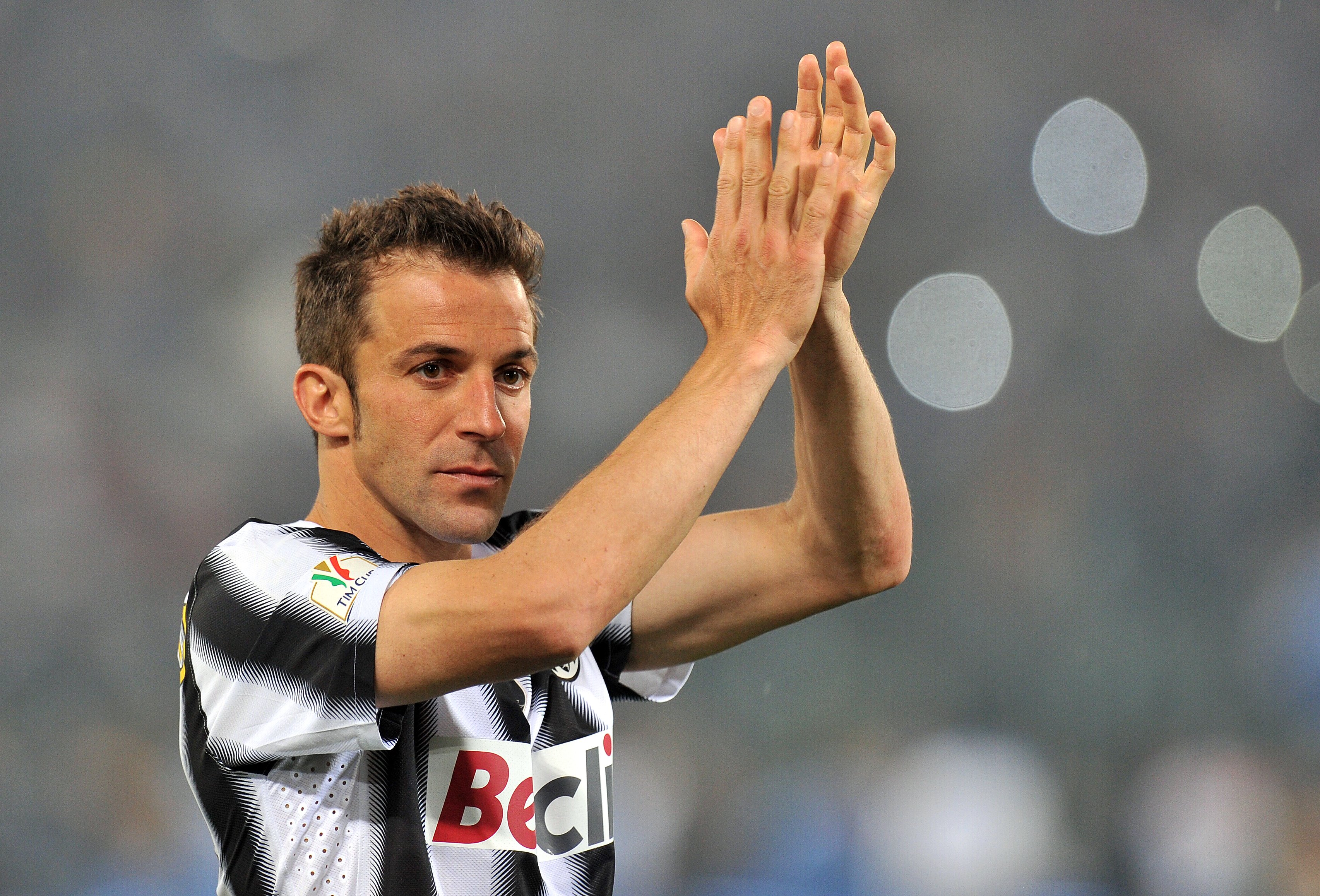 4. Who is your favourite Juventus player of all time and why?
Alessandro Del Piero.
Probably because we entered "serious" football at the same time.
Him as a professional Juventus player. Me as a true hard core supporter.
I grew up with his skills, "alla Del Piero" free kicks,…
I remember myself wearing laces around my football socks as he did.
I felt pain when he was injured against Udinese. Seeing him fighting to come back was an example for me during my youth. I cried tears of joy when he scored against Germany in 2006.
A few weeks later he proved himself (again) as a man of values, leading by example and staying at Juventus, not knowing if we would be relegated into the third or second division.
5. Your all time Juventus XI?
Not easy to answer that one. I can't talk about Scirea, Zoff, Platini, … as I was too young to fully admire them. So from the 90's on:
Peruzzi
Ferrara – Montero – Chiellini
Camoranesi – Davids – Pirlo – Pogba – Nedved
Trezeguet – Del Piero
Bench: Buffon – Torricelli – Zambrotta – Vidal – Zidane – Ravanelli and… Di Viaio
738 × 462
6. Your best and worst memories as a Juventino?
Best: I held my catholic confirmation when I was 20. I'd chosen an Interista Godfather. Destiny… my celebration was on the 5th of May 2002! Two families at one big table watching both games simultaneously. My family supporting Juventus, his family cheering for the villains. Do I need to give more details?
Worst: I still feel so guilty about this one! Even 12 years later!
We were back from Serie B. First game against Inter. Parents house was full of Juventini. I believe 8 or 9 cars were parked in front. It was snowing and very cold in Belgium at that time. Game was in November. We were all concentrated on the game when suddenly we heard knocking several times at the door around the 15th minute of the game. Who could it be as we were all together watching the game? Nobody stood up…
After some seconds I went to the door and saw a man asking for help or at least a jack support as he had a problem with his car. When I said we couldn't help him he looked at all the cars parked and was really sad. I closed the door and ran back to follow the game.
At half time I felt really ashamed of what I did and went outside to help. He was already gone.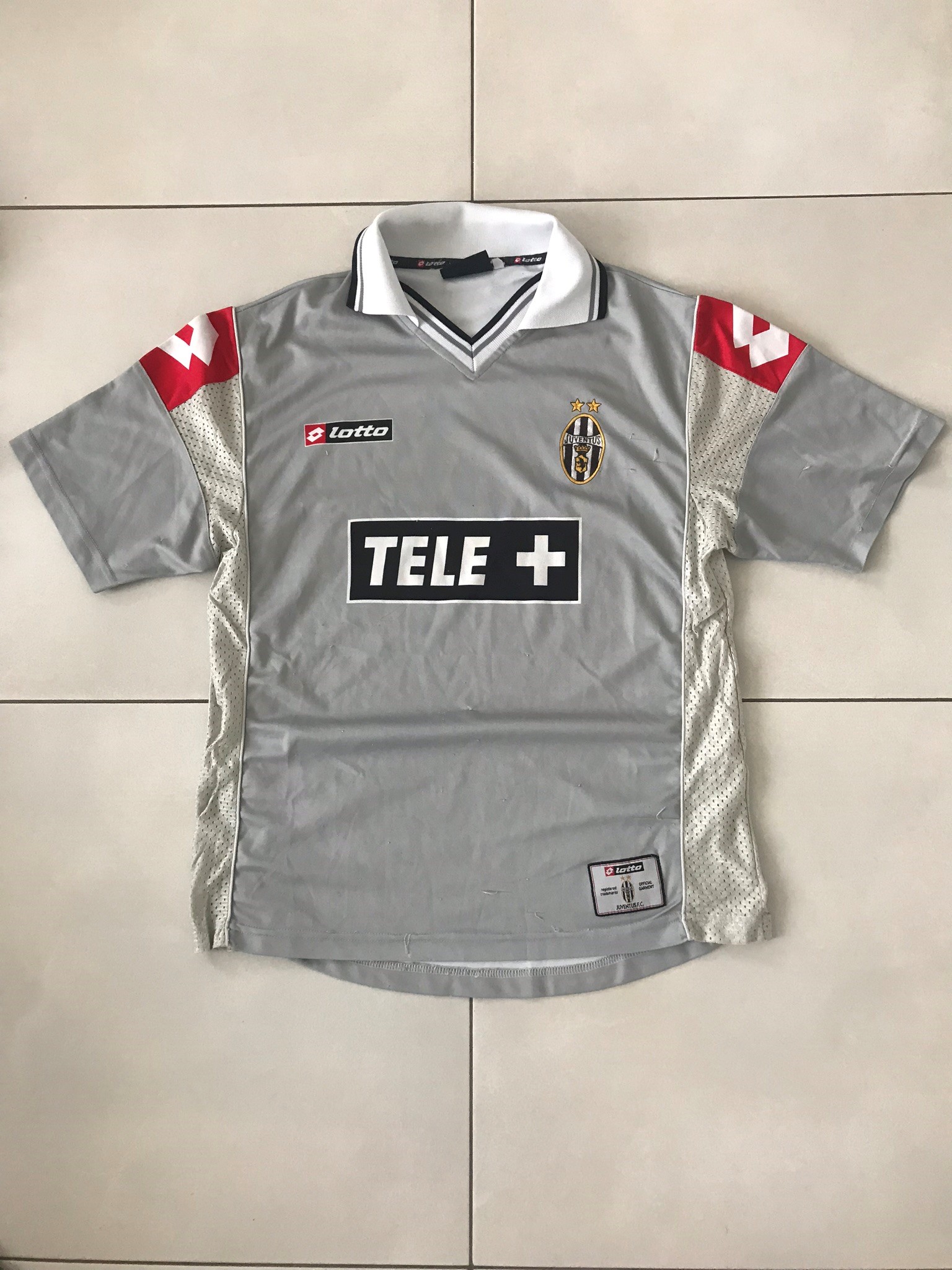 7. What was the first Juventus shirt you bought?
97/98 home shirt. (I received it from my parents. It was not an original one, but I was so happy)
00/01 away shirt was the first original one I bought with my own money.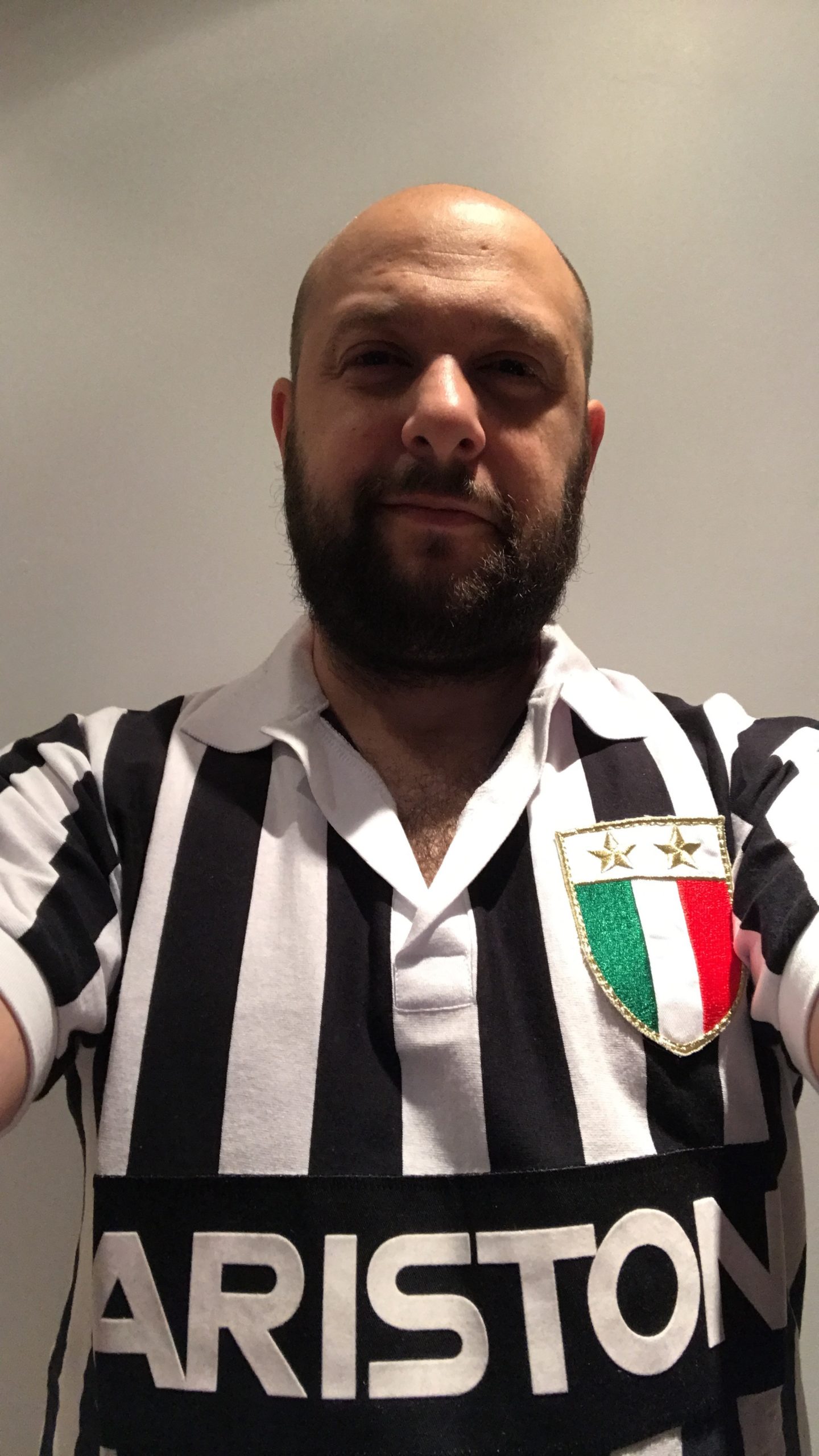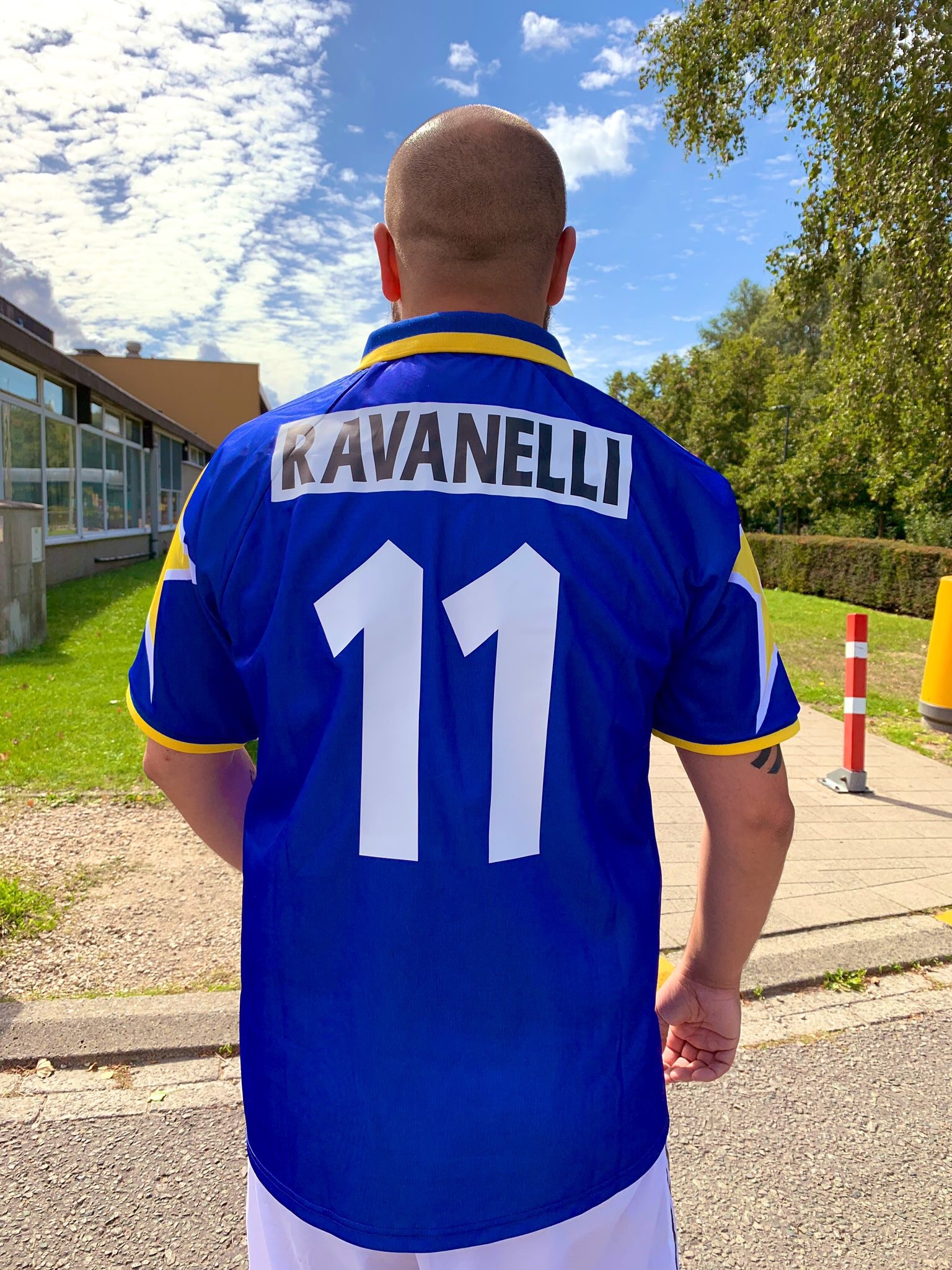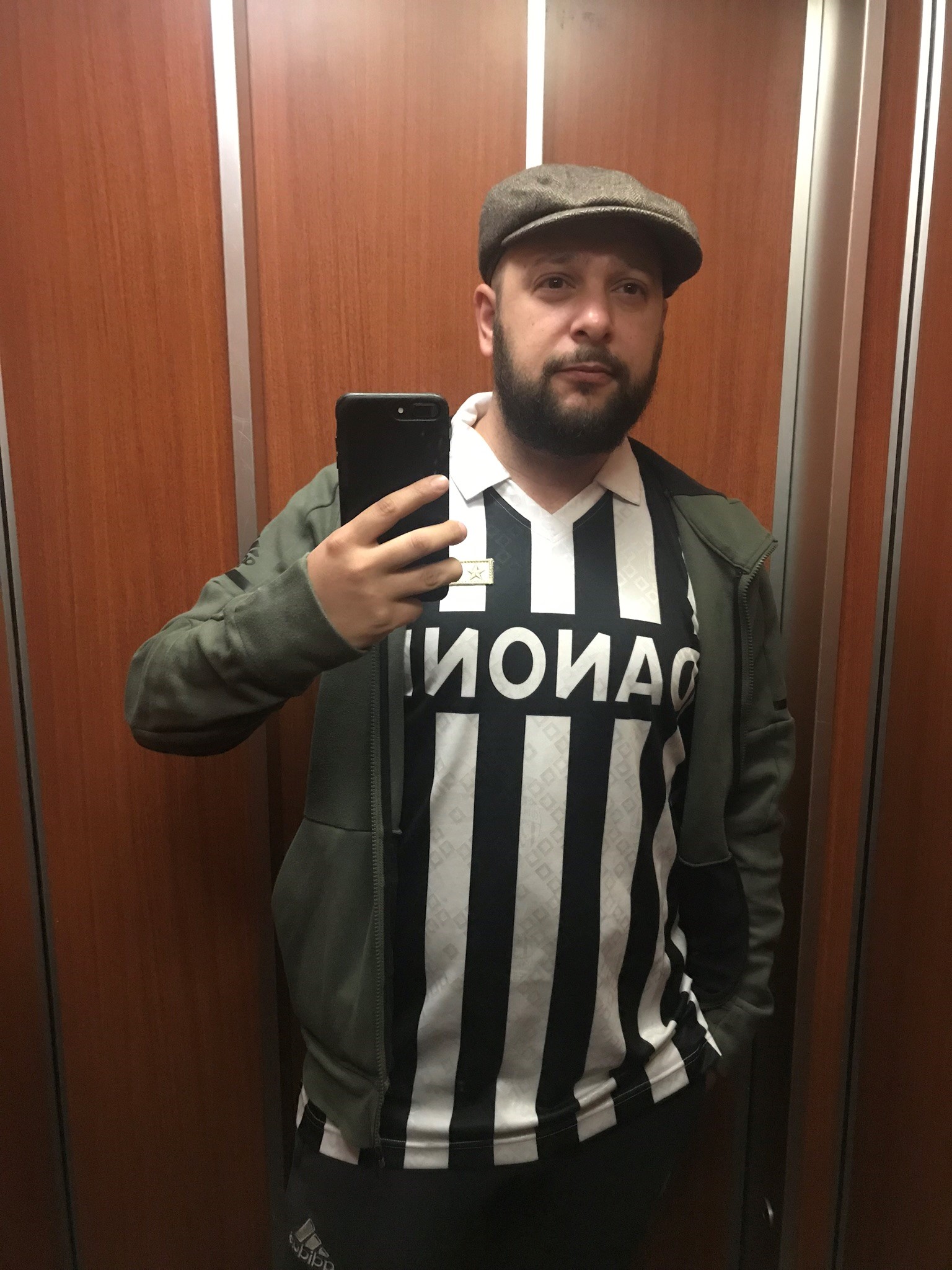 8. What's your favourite Juventus kit?
Top 5 in mixed order:
97/98 home Sony shirt
1985 home Ariston shirt
1992 home Danone shirt
95/96 away Champions League shirt
15/16 third shirt (but the 3 of them were amazing!)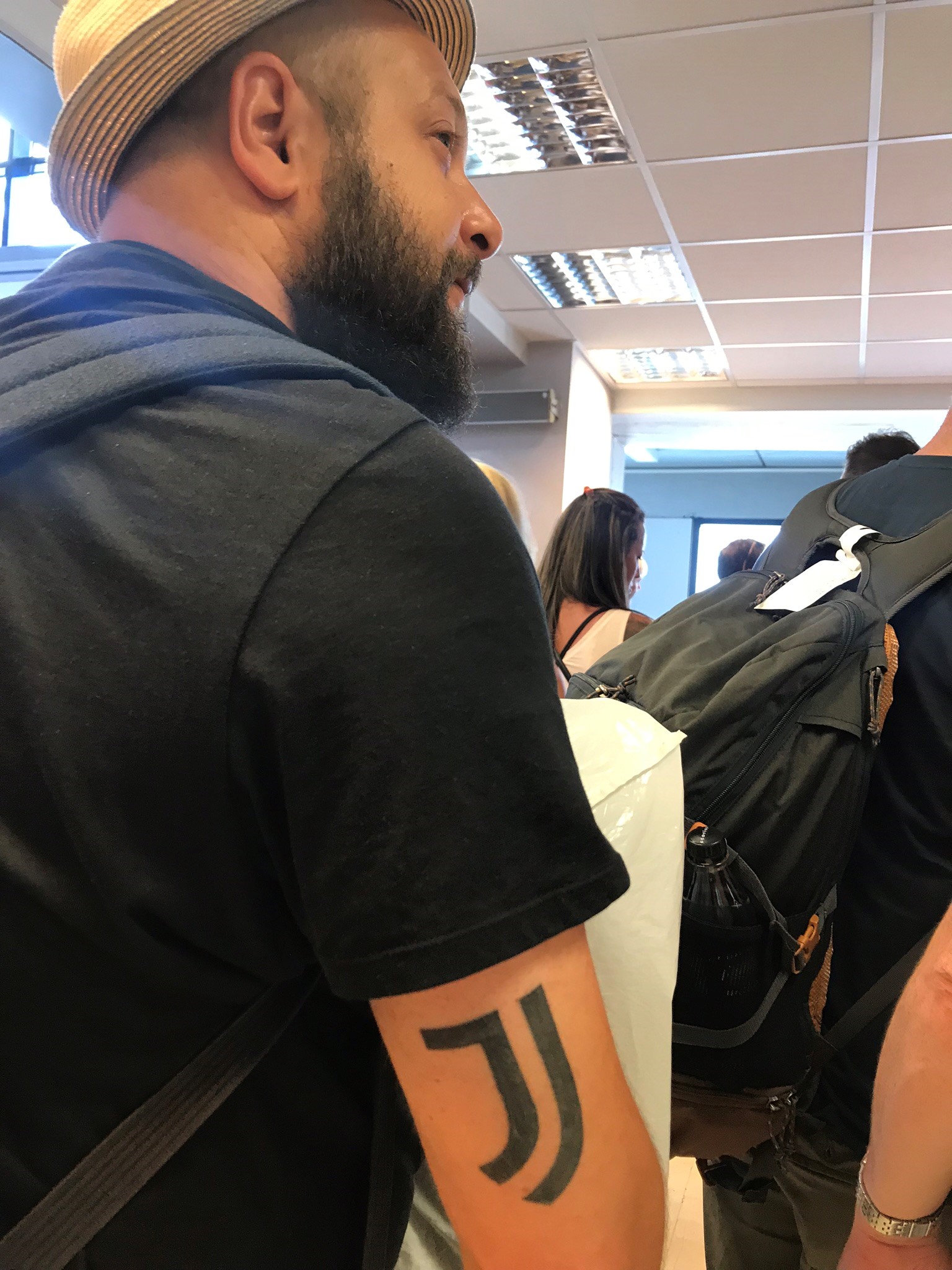 9. What's your favourite/the craziest experience meeting another Juventino?
Recently I tattood the Jj logo behind my right arm. I visited one of my stores in France during this summer. There was a new student working I never met before. As it was really hot I was wearing a T-shirt and half of my Juventus tattoo was visible. I immediately noticed he was staring at it with sparkling eyes – Of course, he supported Juve!
When I left the store I said goodbye and 'Forza Juve". He was so happy!
10. If you could change one result in Juve history, what would it be and why?
I would change the weather conditions in Perugia on the 14th of May 2000.
Probably also blow for the penalty against Pogba vs Barcelona in the Champions League final.
But in general I wouldn't change anything in our history except the fact I would oblige tribunals to reopen the Calciopoli dossier.
11. For the ladies: snog/marry/kill?
12. In the current climate, what do you think Juventus as a club are doing right? What could they do better?
With Andrea taking over full responsibility on Juventus in 2010 we've changed a lot. The biggest difference with the past is that we are not "only" a football club any more, but a publicly traded company. This was a must if we wanted to grow. Andrea clearly spoke out his plans and always reached his objectives before the deadline.
Taking over the merchandising part from Adidas was a great move.
Having traded golden and platinum stars next to our legend stars at the Juventus stadium was genius.
Being the first Italian club to partner with Socios showed once again that we #LIVEAHEAD
Today we are ultra-competitive on the field and a solid company who is catching up with the elite clubs.
Strong decisions have been made in those years. Some were not always in favour of the fans or with respect of past values. Logo, 19/20 jersey, Del Piero & Marchisio's farewells… those things  probably had to be done but could have been managed better.
Even if we are trying to achieve excellence in all areas we still can grow in some. Stadium experience, retail stores, social sedia…
In general, we can improve our relationship with the fans by being a bit more human.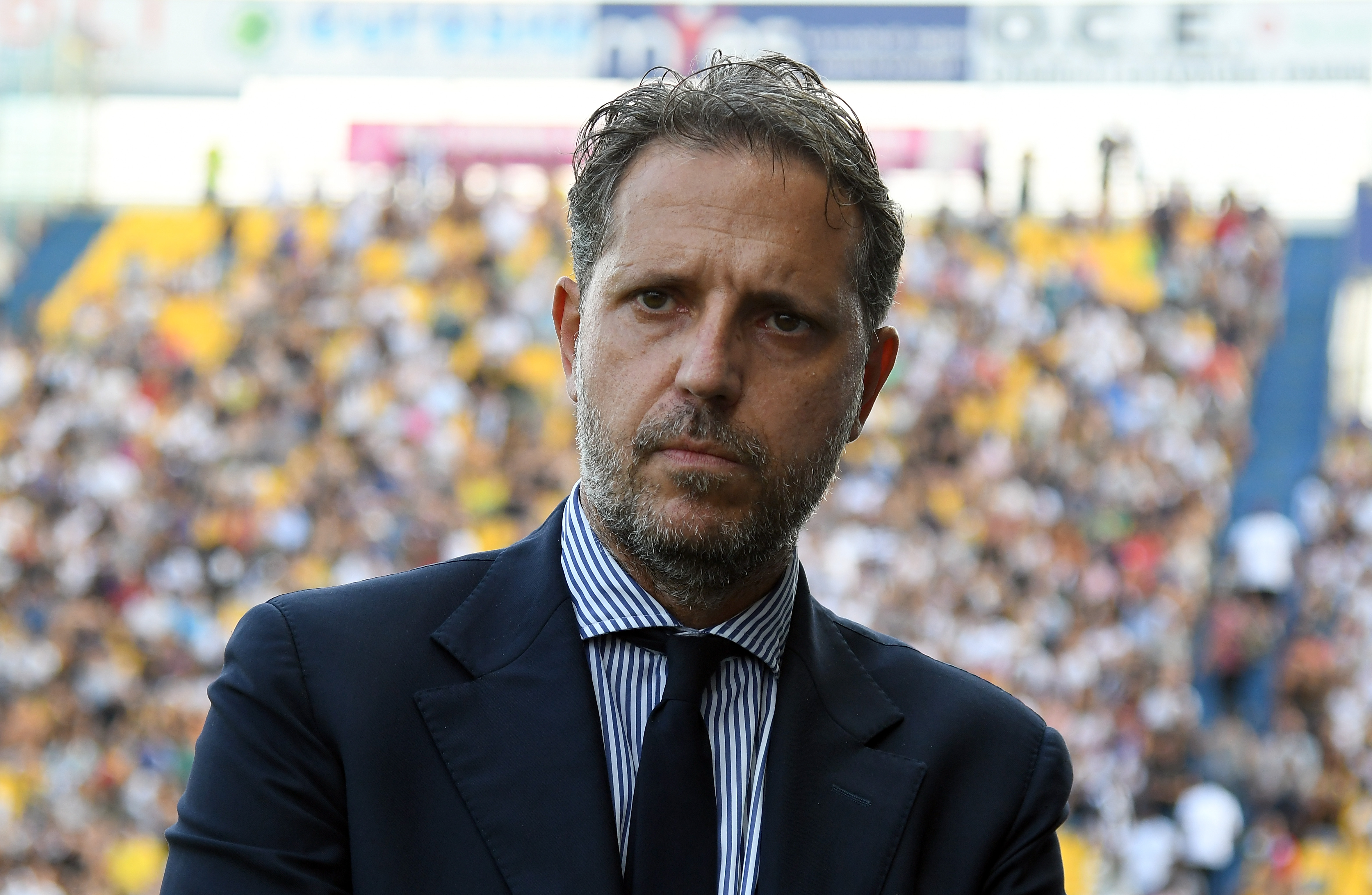 14. How do you assess the current Juventus squad?
I'm convinced we had other plans in mind for this mercato, but we somehow failed to reach them. A lot will depend on Ramsey's physical condition. With him in the starting 11 we might see a totally different Juventus. Emre Can and Mandzukic are clearly not happy. Will our management be able to keep this under control?
I'm a strong believer of "spirit over skills" (Juve 2011/12).
We reinforced our defence, added quality in our midfield, and we have Douglas Costa as a new signing. In general, we are stronger than last year even if we miss the "Pogba".
But the biggest change is the football vision, which is totally different.
15. Where are you from?
Italian living in Belgium.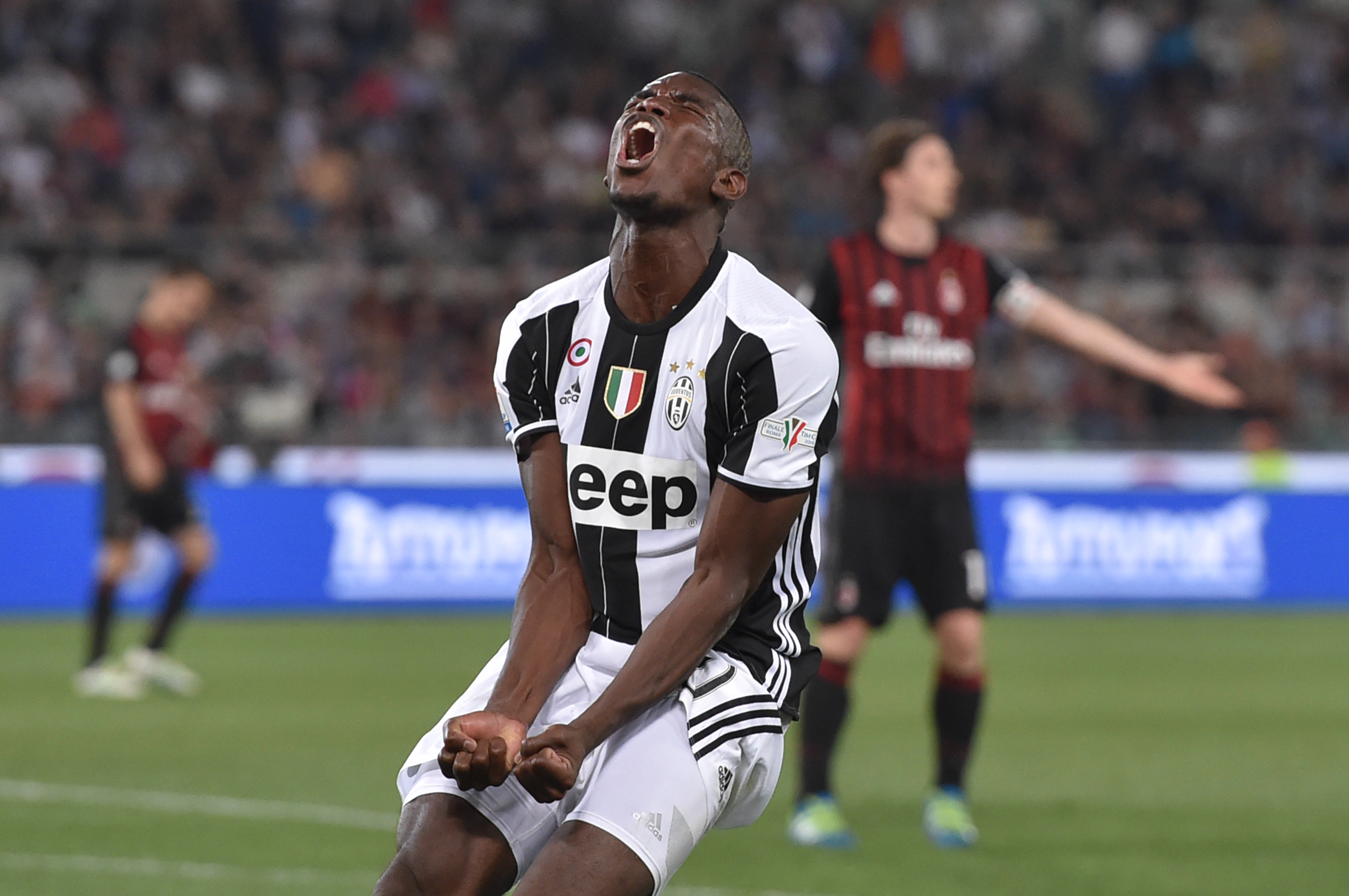 16. If you could sign one player right now, who would it be and why?
Pogba as I loved him so much and we miss him in midfield.
Mbappe as he's the future.
Messi as.. why not? What an amazing gift for all football fans around the world. Him and Ronaldo together in Bianconero!
17. What does Juventus mean to you?
I'm a hard-working man dealing with stress every day. I manage stores and big teams around Europe. Juventus is my way to fully escape, mentally.
I plan my frequent travels according to Juventus calendar. Can't miss a game!
I have my phone stitched to my hand 24/7 but everybody who knows me knows I will never answer while Juventus is playing. I don't tweet, text, or any of this during 90 minutes.
Juventus is my love, my passion, my all.
I have no idea what happens to us after death. Reincarnation, Paradise, nothing? I don't know. But my biggest fear is "What if I can't follow Juventus games any more after I pass away?"
18. Whats your favourite formation overall?
"Those are all numbers, what matters is how the players interpret their roles" – Allegri.
I'm a manager and adapt myself to the team I manage. I expect the same from our trainers.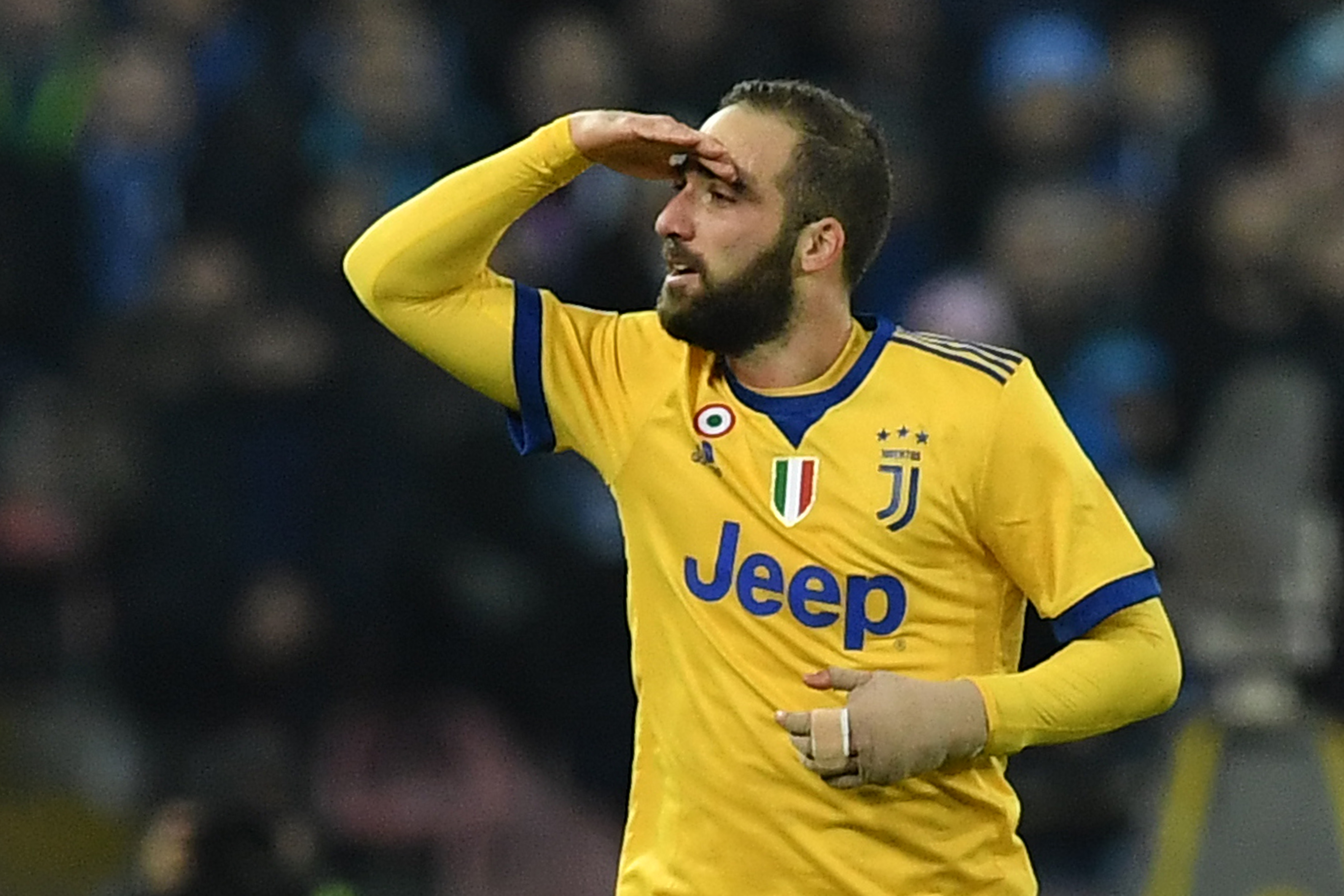 19. Whats your favourite Juventus signing from your time as a Juventino?
Not really the player himself but the "how we signed him"… Higuain.
He just beat the record of Seria A most goals with Napoli. We went and paid the clause.
Was also maybe the first transfer we fans could follow on twitter instead of television.
20. Which player did you 'dislike' the most at Juventus and why?
That's a hard question. I loved all of them as they were part of our history.
If I have to choose one I would say Cristian Pasquato because in January 2012 when we loaned him out to Torino, he said "As a tifoso I hope AC Milan win the scudetto".
The guy was still a Juve "employee". We came from 2 consecutive 7th places. Are you serious?
21. Have you ever seen Juventus live and if so, how was that experience?
Inter – Juventus 2-2 (2004)
Juventus – Milan 2-0 (2011)
Valencia – Juventus 0-2 (2018)
Juventus – Sampdoria 2-1 (2018)
How to describe this? For us living outstide Italy it's not always easy to travel and see Juventus live. I'm from the generation of people who were used to follow Juventus on televideo and jumping in the air when the score changed in our favour.
Crying can be a good word to describe those 4 experiences.
–   During Inter Juve at San Siro I cried because police was spraying teargas to calm down tifosi!
–    During Juve Milan because can you imagine a better scenario? We travelled with all the family to Turin. First time they saw Juventus live. We came from Calciopoli and two 7th place finishes in a row. First official evening game against title holders Milan. We dominated and played extremely well. When we thought we would go home without the possibility to celebrate a goal… Marchisio scored twice. 87th and 92nd minute under the Curva Nord where we were standing. Tears of joy!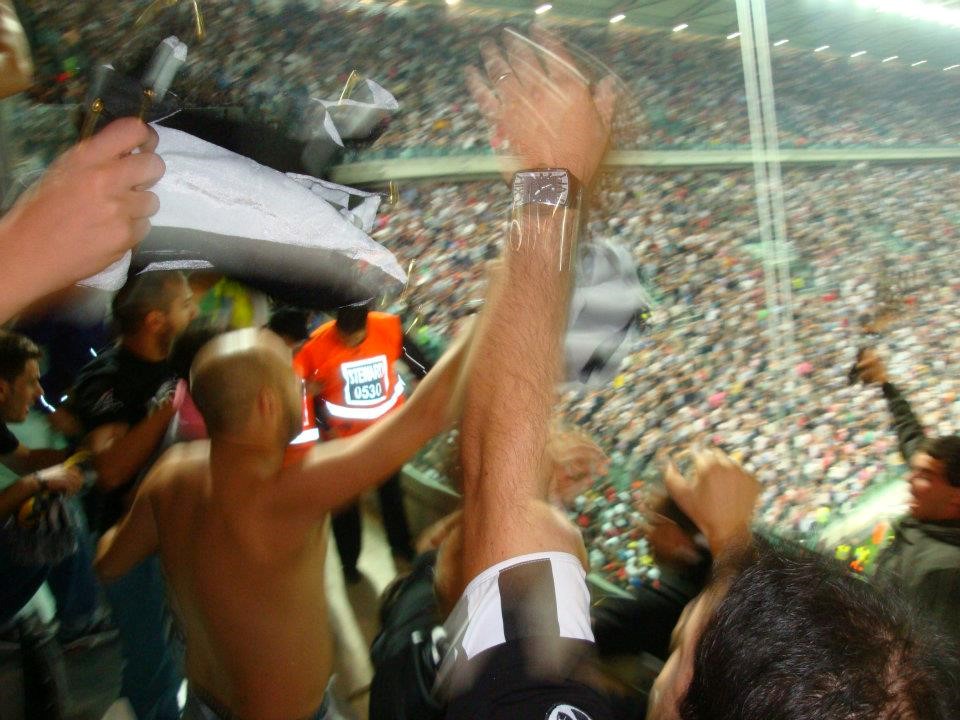 –     During Valencia Juve I cried when I heard the Champions League anthem live for the first time and also because Ronaldo was sent off after 29 minutes!
–    During Juventus Sampdoria I was backt at home after 7 years. VIP experience thanks to Socios! Ronaldo scoring twice! I have to admit the supporters protest was sad. No chants, no support.. A museum atmosphere what made me cry.
22. What makes Juve different from other clubs?
Historical club with most Italian supporters, haters and titles.
Hate it or love it but we are the greatest Italian football club ever. If you are looking for a classy club, extremely well managed,  that was able to rise back from hell and become stronger than ever, a club with values… then Juventus is a perfect match.
On the other hand, we are record holders of lost UCL finals. A rollercoaster of emotions, but be there when we win it!
23. Your favourite Juventus goal of all time?
Italy – Germany 2-0 World cup 2006
Not a goal with a Black and white shirt but this one was soooo Juve: DEL PIERO. IN DORTMUND. WITH HIS "ALLA DEL PIERO"
Otherwise I go for:
Milan – Juventus 08.05.2005 (bycicle assist from Alex, header from David)
24. Least favourite Juventus kit?
2014-15 Lime green third kit
25. Your favourite Juventus coach of all time and why?
Lippi… charisma. winner of CL, so many trophies and world cup
26. If Juve have ever reduced you to tears of happiness and sadness, why was it in each case?
Happiness see question 21.
Sadness: Del Piero's farewell. I saw Juventus and Italy live during his time. Bad luck he was benched and didn't enter the pitch. With his farewell I understood I would never realize a childhood dream. It was even worse as in 2011: we organized a trip to Turin to see his last game against Atalanta. The evening before departure they cancelled it because a problem happened with tickets availability. Saddest moment ever.
27. A Juve player transfer that exceeded expectations and one that on that failed?
The first Cannavaro from Inter to Ballon d'or.
Diego was there to bring us back to the top of the world but failed. Not entirely his fault.
28. A player you feel Juventus should have never sold?
Thierry Henry!
29. Top Juve scorer this season?
Cristiano Ronaldo
30. Worst Juventus XI?
Van Der Sar (painfull to say this because I have an immense respect for him)
Isla – Athirson – Andrade – De Ceglie
Poulsen – Melo – Tiago
J. Martinez – Amauri – Elia (had big hopes for this last one)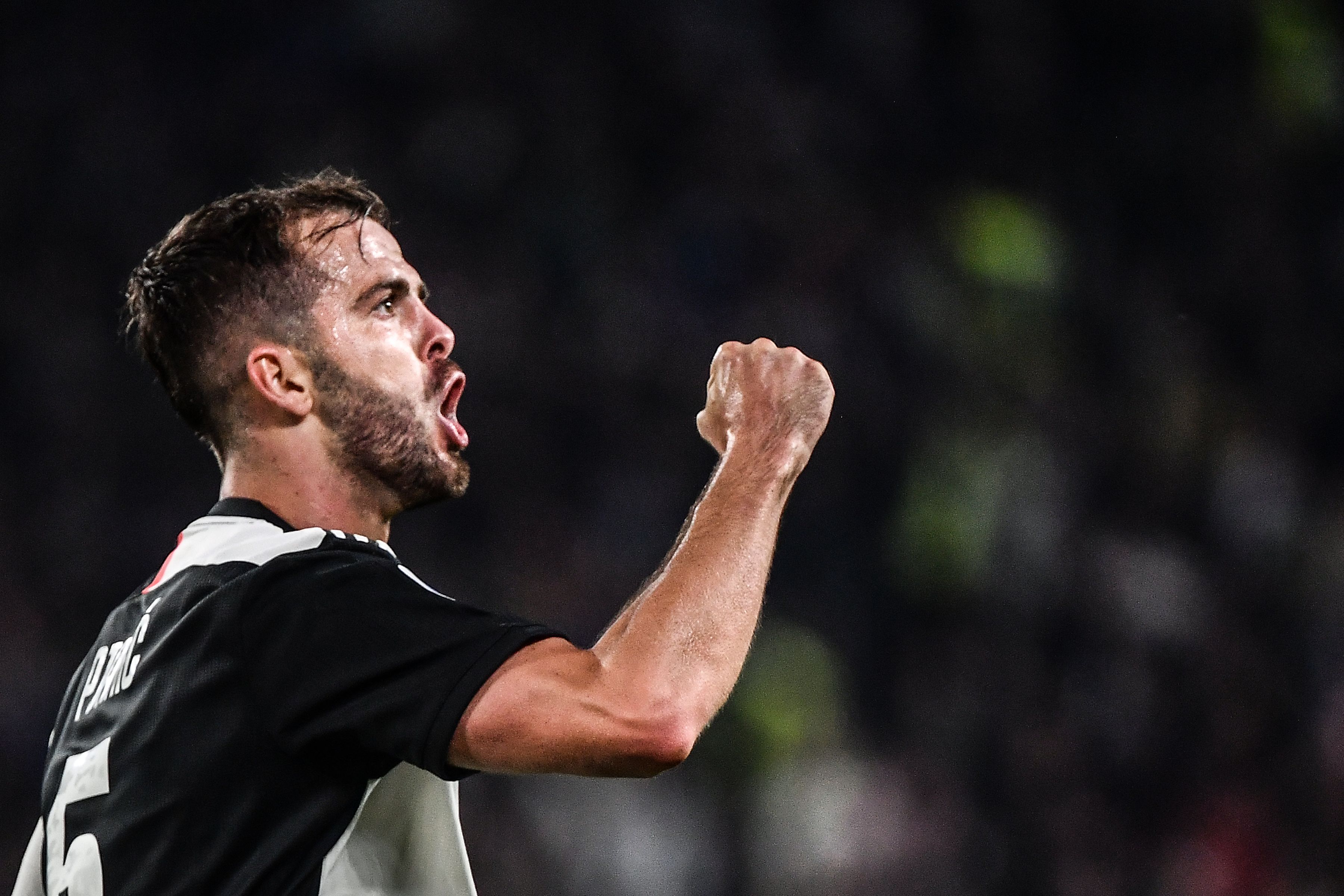 31. Who do you think will be our best player overall this season?
Pjanic even if his work is not always seen or appreciated. Rabiot could be a solid new entry. (even if I never wanted us to sign him)
32. What does being a Juventino mean to you personally?
Pride. I'm an objective and fair supporter. I have no problem admitting when we are doing great or in bad form, from the pitch or company point of view, but I try to do it in a calm way and with some style as my club is doing.
Being a Juventus fan can also be a life choice.
I'm a Juventino living my personal live with the quotes #finoallafine and #liveahead
33. If you had the chance to play for Juventus, what position would you play and what number would you take….and why?
As a player I would have played on the left wing in a 3-5-2 wearing number 11.
But my dream would be to make part of the management team. More precisely Retail Manager. I would take care of developping the stores. Concept, Service, Staff, …
That's my job today and I believe Juventus can do a lot better here. The experience they are offering is not at the level they believe. I hope they read this Q&A and contact me for an interview….