In the first of our new Juventus fan Q&A series, we talked with Hashim about his love for Juventus, what bought him and the Bianconeri together and much more.
You can follow Hash on Twitter here.
1 & 2. Whats the story behind you supporting Juventus and when did you start?
It all goes back to World Cup 1998. Italy lining up with Alessandro Del Piero and Christian Vieri. I had to find out more about these players and at the time my interest alongside everyone else was in the Premier League. I started to follow Serie A to follow Vieri, Del Piero and Zinedine Zidane, and eventually Zidane was the ultimate factor in me supporting Juventus.
3. Whats your favourite Juventus game of all time?
It must be Juventus – Real Madrid semi final in the Champions League 2003. No one believed Juve would come back against the Galacticos after the loss in Madrid. It was the perfect revenge against Zidane for leaving Juve. Everything in that game was amazing excluding Nedved's booking which still haunts me. Del Piero probably played one his best games ever, assisting Trezeguet plus scoring a great goal himself. Nedved was absolutely wild that match and crowned it by scoring the third goal. I'll never forget Buffon's penalty save on Figo either.
4. Who is your favourite Juventus player of all time and why?
While Zidane is my favorite player of all time, and most people will say their favorite Juventus player of all time was Pavel Nedved or Del Piero, I will have to say Alessio Tacchinardi. Alongside Conte he was the spirit in the late 90s to early 2000's Juve team. A team of full of stars but somewhere in that team you found a guy who was not talented like everyone else, but he worked harder than anyone else. He had to prove to everyone each day that he was as good as everyone else. Apart from that he was probably the best looking guy on the team and from time and again scored fine goals like this one:
5. Your all time Juventus XI?
Buffon
Lichtsteiner, Cannavaro, Ferrara, Zambrotta
Camoranesi, Tacchinardi, Zidane, Nedved
Del Piero, Ronaldo
I'll have to put Ronaldo in there because Juve literally signed one of the best players of all time and I think when he leaves Juve he'll go down as a Juve legend. I know it's too early to say that now but I think he is yet to show his best in the Juve shirt.
6. Your best and worst memories as a Juventino?
I'll start with the worst memory: That has to be the summer of 2006 when Juve were relegated to Serie B and received minus 30 points. At that time it seemed like Juve were finished. The stars were lining up to leave. In the spring the team we had was looking to win the Champions League next year and now they were set to not play in the Champions League for a long time. It seemed like it was all over.
The best memory has to be the first Scudetto under Conte. Totally unexpected, two straight years finishing 7th, then they went undefeated and won the first Scudetto of so many consecutive titles that I have forgotten if it's seven or eight! The breakthrough of Claudio Marchisio, the rejuvenation of Andrea Pirlo and the debut season of Arturo Vidal. We got to see the best midfield in Juve's history. I don't think there is much that can top that season. For me it's the favorite Scudetto, favorite team and favorite season.
7. What was the first Juventus shirt you bought?
I was never a big fan of the black and white shirts of the 2000s, but when in 2004 Juve had the pink striped shirt I just had to buy it. Great memories of Zlatan playing that shirt comes to mind. Now every time Juve gets a pink shirt I have to get it.
8. Whats your favourite Juventus kit?
Unfortunately I don't own this shirt, perhaps I should buy it? But my favorite Juventus shirt is the one from 96 Champions League final. It was top class. I think the shirts from the 90s were the best. The nostalgia sponsors like Mini Disc and Sony brings back childhood memories.
The pink shirt from 1997(?) is also a personal favorite:
9. Whats your favourite/craziest experience meeting another Juventino?
Well it has to be in 2015 when me and my man Yasor were in Torino to watch Juventus – Monaco game in the Champions League. Juve won thanks to a Vidal penalty, but when we were heading to the stadium we randomly met Adam, Aaron and John from the old crew Juventiknows in the bus. Totally random. We had met Adam a day before, but had no idea they would be in that bus. It was a strange conincidence but a lot of fun nonetheless.
10. If you could change one result in Juve history, what would it be and why?
Probably the Champions League final in 2003. It felt like it was Juve's year. After beating Real Madrid and Barcelona in the knockout phase I had no doubt Juve would win the final. The final turned out to be a very boring one, but I wouldn't mind as long as Juve won. Juve should have played better in that game, but in penalties anything can happen. Perhaps that final win could have changed the history of Juve in Champions League finals.
12. In the current climate, what do you think Juventus as a club are doing right? What could they do better?
I think a lot of fans have problem with the fact that this club is running more like a corporate company than a family. Under Gianni and Umberto Agnelli this club was like a family, but now a days the club is ran like a business with no feelings for the fans or players just the money.
Perhaps its good that the club has changed so it doesn't t end up like Inter did after 2010. Moratti is from the old guard like the Agnellis but he treated his players like his own family and ultimately got blindsided by the changes in the modern game. Inter struggled for a long time after that and never really got back up till perhaps this season. If that's what Juve is avoiding, I can understand it.
But I think the club should be run half of the time like a corporate but they also can't forget their family values and how they treat players. I was appalled by the treatment of Paulo Dybala this summer and disappointed. The fans in the stadium are constantly in problems with the management and there is a feeling that Juve is trying to ignore their own supporters. As long as they keep winning, not too many people will complain, but I think its a time bomb and the moment the results start going poorly, it will all explode.
13. How do you assess the current Juventus squad?
In my opinion the central defence is solid. Perhaps the best central defence in the world if you compare player-for-player with other teams. I am bit more worried about the fullbacks as I was disappointed to see Joao Cancelo be sold. Danilo showed great potential in Porto but has failed to live up to the hype at Real Madrid and Manchester City. It will be interesting to see how he plays at Juve, I am still hopeful he can do great things here. For Alex Sandro I think the hiring of Sarri was crucial. I'll predict a great season for him. The depth is unimpressive for the fullbacks as I do not rate Mattia De Sciglio at all.
When it comes the the midfield it has improved a lot with the acquisitions of Adrien Rabiot and Aaron Ramsey on free transfers. I also think Sami Khedira has more to give in his final Juve season and Miralem Pjanic will benefit a lot from Sarri's playing style. I still miss a player like Arturo Vidal in the midfield, but those guys are hard to find.
In the attack I think we are fine. A lot will be dependent on Douglas Costa being fit, but Cristiano Ronaldo and Gonzalo Higuain seem to have a good understanding. From watching the game against Parma it is quite clear that this team will create a lot of chances. I am still hopeful Mauro Icardi will be signed before the transfer window. That would make the attack perfect. Not sure whether Dybala is staying or going, but if he stays he'll have to prove his worth and prove the critics wrong.
15. Where are you from?
Norway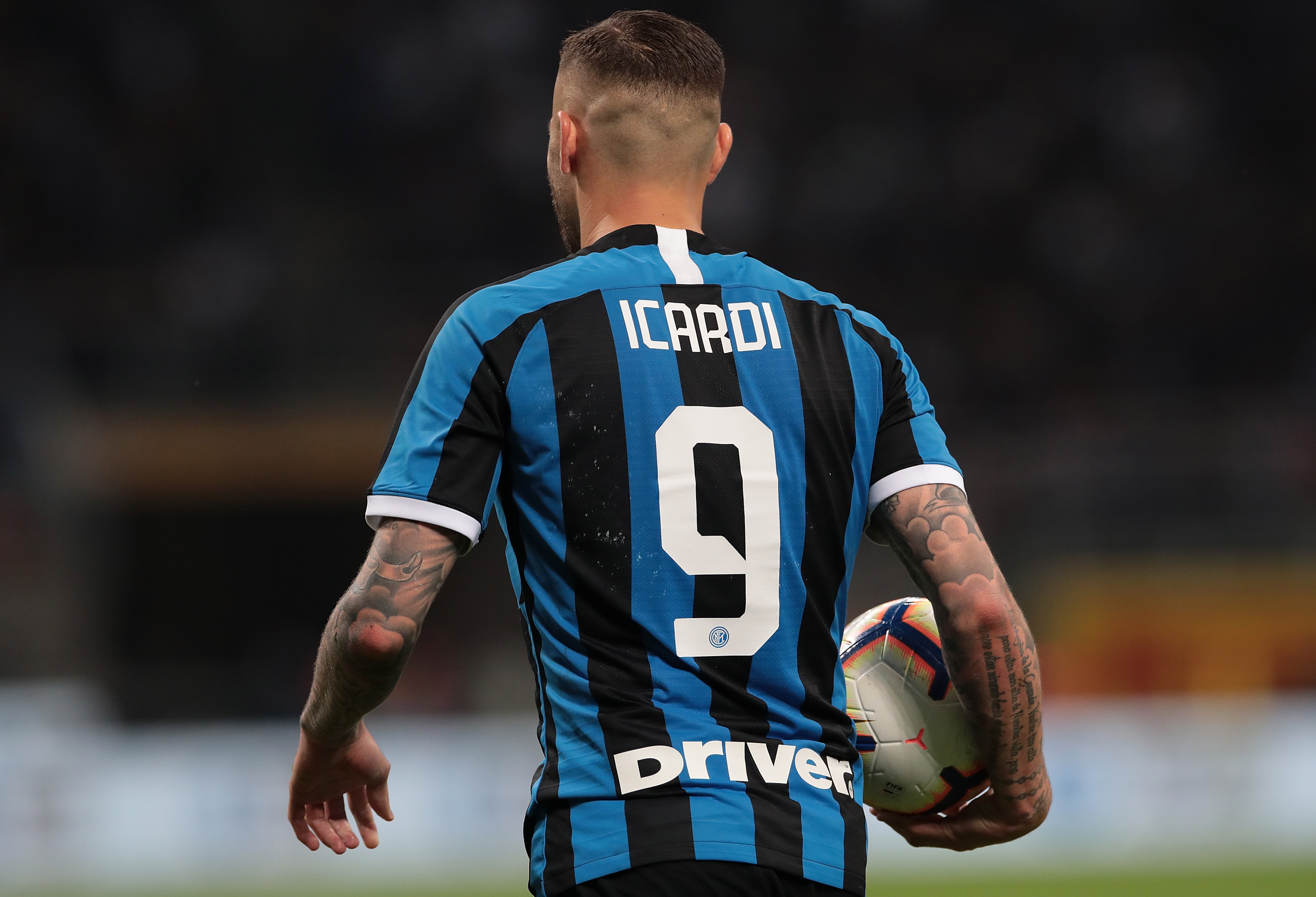 16. If you could sign one player right now, who would it be and why?
Mauro Icardi. I loved him since the Sampdoria days and thought it would be impossible for Juve to sign him after he signed for Inter, but thankfully Inter were being Inter and messed it up pretty nicely. Now he wants to go to Juve and no other team. Inter is either stuck with paying his wages for him sitting in the stands or sell him to their eternal rivals for a transfer fee a lot lower than what they had anticipated last year. I think he would be a great addition to this attack and could compliment Ronaldo well.
17. Whats your favourite formation overall?
4-4-2 with Nedved and Camoranesi on the wings. Great memories.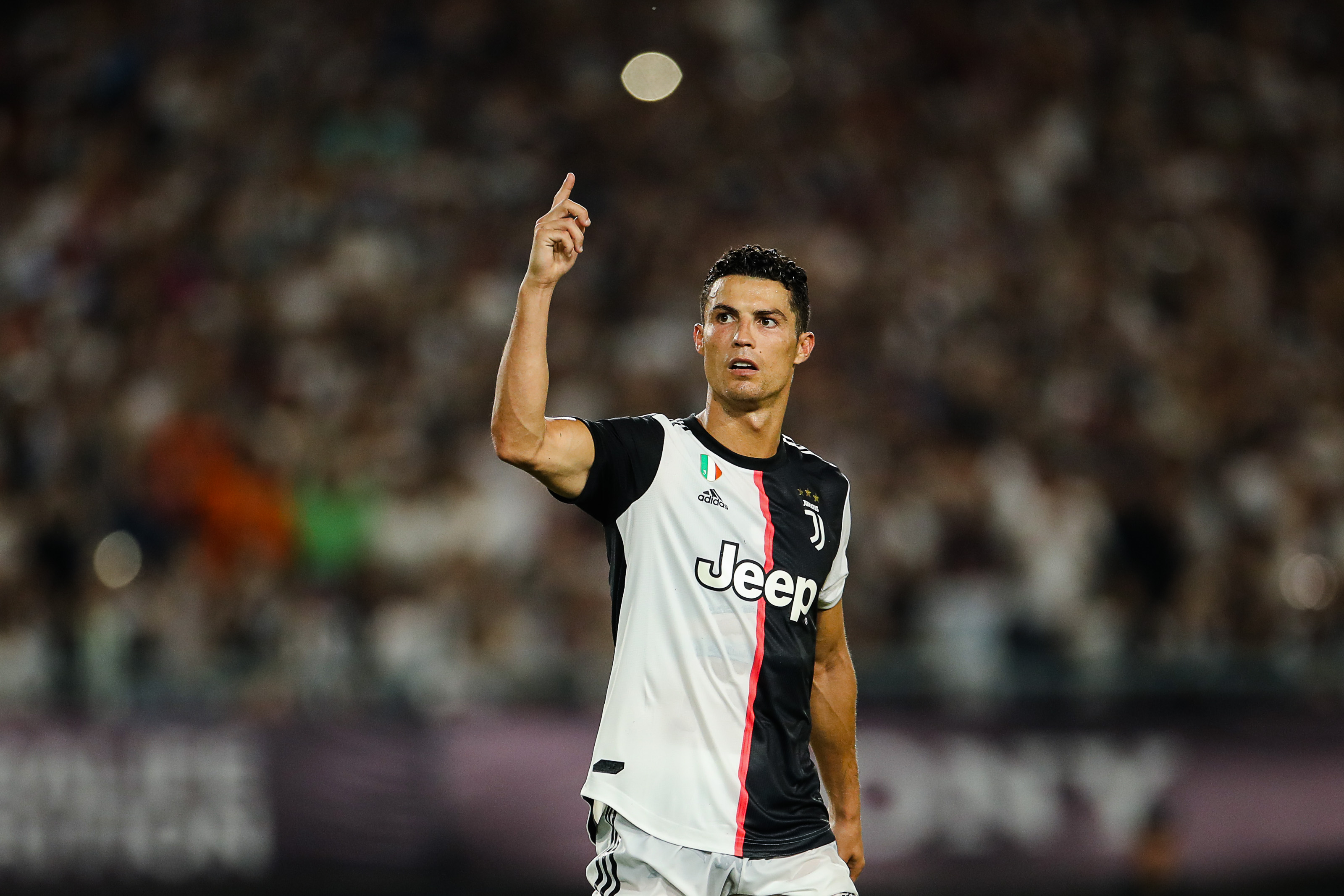 18. Whats your favourite Juventus signing from your time as a Juventino?
I'll have to say Cristiano Ronaldo last year. Wasn't expecting it and this guy won the Champions League three consecutive times and decided to sign for Juventus. Could not believe it actually happened.
19. Which player did you 'dislike' the most at Juventus and why?
Goes without saying in this team it's De Sciglio. He is just not Juventus quality and has weak mentality.
20. Have you ever seen Juventus live and if so, how was that experience?
Seen Juve live quite a few times and thankfully only wins. I prefer away games because of the atmosphere and going to new cities, but the stadium is a great experience as well. Can recommend everyone who hasn't been there to contact my man Maurizio from AroundTurin to get more info and help in traveling to a Juventus home game.
21. How would you describe Juventus to someone who knows nothing about the club?
It's a football club that wants to win at all costs. Here, winning is more important than anything else and you'll be judged as a failure if you fail to win a trophy. If you win one trophy it is expected that you win two trophies the next year. Expectations are sky high and the pressure is always on.
22. What makes Juve different from other clubs?
I don't think Juve is a lot different from other big clubs like Bayern Munich, Real Madrid and Barcelona where they want to win everything each year. I think there is less difference between the top tiers club, but there is a difference from tier one to tier two. Ultimately the management, revenue and the expectations is the biggest difference from tier one to tier two.
23. Your worst Juventus XI ?
Chimenti
De Sciglio, Boumsong, Andrade, Grygera
Giannichedda, Paro, Poulsen
Amauri, Iaquinta, Bendtner
24. Your favourite Juventus goal of all time?
That's a difficult one. I am leaning towards Del Piero's 2008 goal against Real Madrid
https://www.youtube.com/watch?v=82T4YLqsH1Q
Another game I had no expectations to win, but Juve somehow won both games against Madrid.
25. Least favourite Juventus kit?
The pink shirt from 2011/2012. I had no idea what was going on with that shirt. Sponsored by Balocco? What a strange decision to put a huge star on the shirt.
26. Your favourite Juventus coach of all time and why?
Antonio Conte for bringing Juve back where they belong. At some point after consecutive 7th places it seemed like that was the new reality for Juventus. Seemed to be no way back but Conte turned it around in one season and made Juve the powerhouse they are today. Other than him Marcello Lippi has a high place in my list.
27. Your toughest moment as a Juventino?
Relegation during Calciopoli and loss to Barcelona in the 2015 Champions League final. It was a very bitter defeat.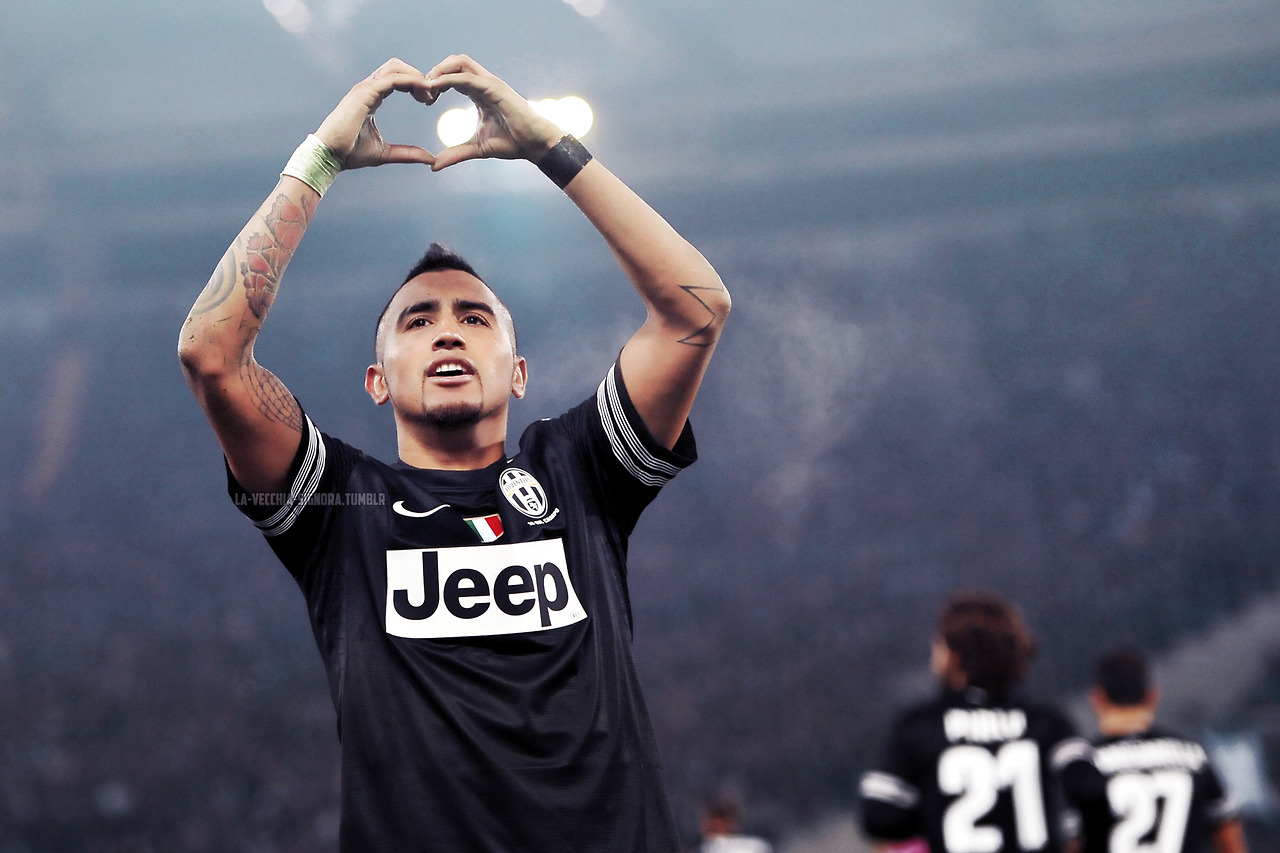 28. A Juve player transfer that exceeded expectations and one that on that failed?
The player that exceeded expectations has to be Vidal. For a fee around €12-15 we expected a very good player but he blew the roof off. I am still sad that we sold him. If it was up to me he would still be a Juventus player. The one that failed expectations has to be Diego although it wasn't only his fault and he only got one year.
29. A player you feel Juventus should have never sold?
Arturo Vidal for sure.
30. Top Juve scorer this season?
Cristiano Ronaldo
31. Who do you think will be our best player overall this season?
Douglas Costa
32. If you had the chance to play for Juventus, what position would you play and what number would you take….and why?
Forward and #14. That used to be the position and shirt number in the good ol' days.
Cover Image from tphoto on Twitter:
Sandro Cois13, Roberto Di Matteo16, Giuseppe Bergomi2, Roberto Baggio18, Demetrio Albertini9, Filippo Inzaghi19 (Italy)
in World Cup France98, Italy 2-1 Austria at Le Stade de France in Paris, France, 23 June 1998 Photo by Masahide Tomikoshi/TOMIKOSHI PHOTOGRAPHY pic.twitter.com/UYnTrCBFPW

— tphoto (@tphoto2005) October 14, 2018