In our latest Juventus Fans Q&A, we speak to Welsh Juventus supporter Jeff Lang who reveals whicg player he most wants the Bianconeri to sign and his happiest memory as a Juventino.
You can follow Jeff here on Twitter.
1. Whats the story behind you supporting Juventus?
I was a late starter to football. My father and brother were both Manchester Utd fans but I was never really interested in the Premier League. My two best friends in high school were Italian and Juventus supporters. I remember that in the Summer of '96 there was a lot of buzz and excitment following the Champions League final win against Ajax and my curiosity was spiked. Every Sunday I would watch Football Italia hosted by James Richardson on Channel 4 with my Dad and soon fell in love with the black & white stripes. With the effortlessly cool cigar smoking Lippi as manager and a team featuring the likes of Del Piero, Zidane, Ferrara, Montero and Conte, Juventus had it all. Class, elegance, hunger and grinta. I was hooked. My bedroom wall was soon covered with cutouts of the old lady….Juventus, not an actual old lady.
2. When did you start supporting Juventus?
The summer of '96. Unfortunately I did not see the Champions League final victory against Ajax.
3, Whats your favourite Juventus game of all time?
The 3-1 victory over Real Madrid in 2003 closely followed by Barcelona also in 2003
4. Who is your favourite Juventus player of all time and why?
The first player that captured my attention was Zidane but my favourite Juve player of all time can only be Del Piero. He was Juventus. If you could capture everything Juventus represents and mould it into a footballer, the result would be Del Piero. He was the ultimate number 10, a leader, world class, strong, quick, powerful, determined, elegant, one of the best free kick takers in the world, a lethal finisher and he always carried himself with class away from the field (unlike Totti), even during the most difficult moments of his career.
5. Your all time Juventus XI?
GK -Buffon
RB – Lichtsteiner
CB – Ferrara
CB – Chiellini
LB – Zambrotta
MF – Zidane
MF – Nedved
MF – Davids
MF – Pirlo
ST – Del Piero
ST – Trezeguet
6. Your best and worst memories as a Juventino?
My worst memory as a Juventino is probably the same as every other Juventino, Calciopoli in 2006. I was busy preparing to travel around the world when news broke that Juventus would be relegated to Serie B and docked a huge amount of points. Just prior to that we had arguably built the strongest team in the world with Fabio Capello as manager. We would have been strong favourites for the Champions League the following season. Now suddenly many of our stars were jumping a sinking ship.
I felt sick in my stomach similar to the feeling after a very bad break-up. There was a real possibility that Juventus would never return to compete at the top level again and certainly not win another Scudetto. Nothing was guaranteed.
My favourite memory was winning the first Scudetto under Conte after two consecutive 7th place finishes. Despite the best efforts of others ( I'm convinced that those who set Calciopoli in motion did it with the sole intention of destroying Juventus) and despite not having the strongest team (Milan were the favourites and full of superstars), we did the impossible and became champions.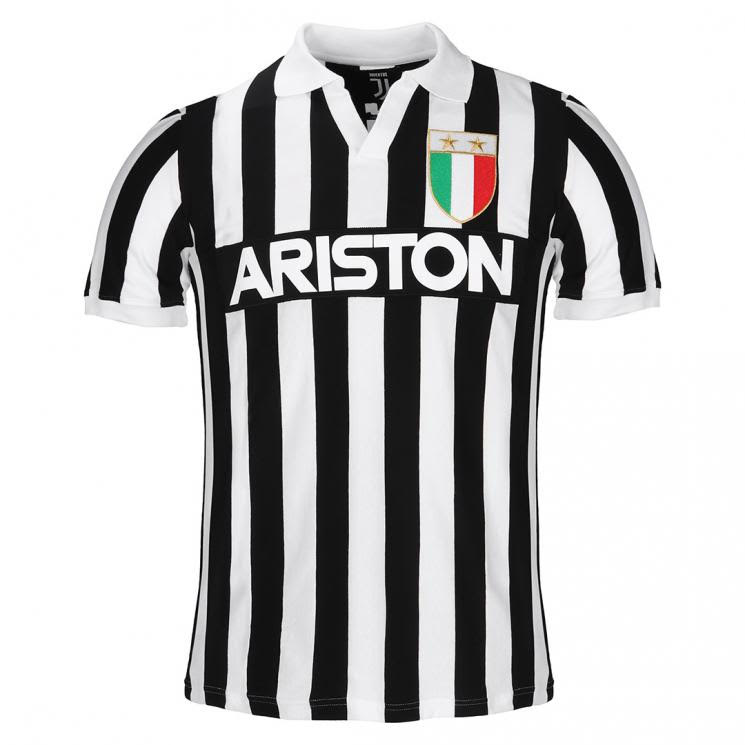 7. What was the first Juventus shirt you bought?
Juventus 1996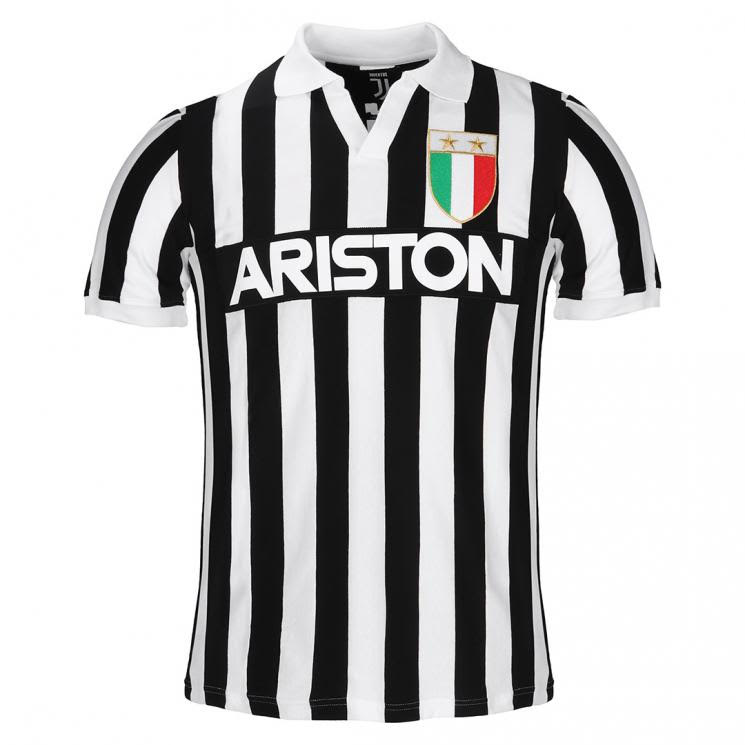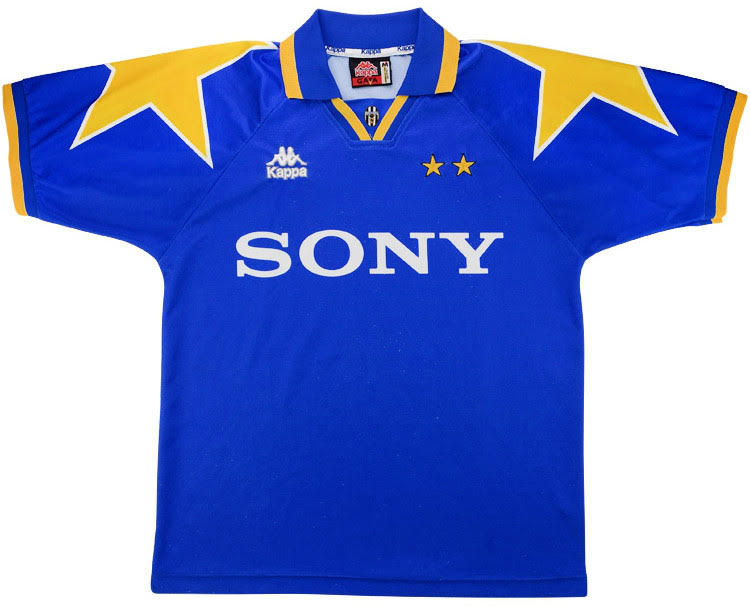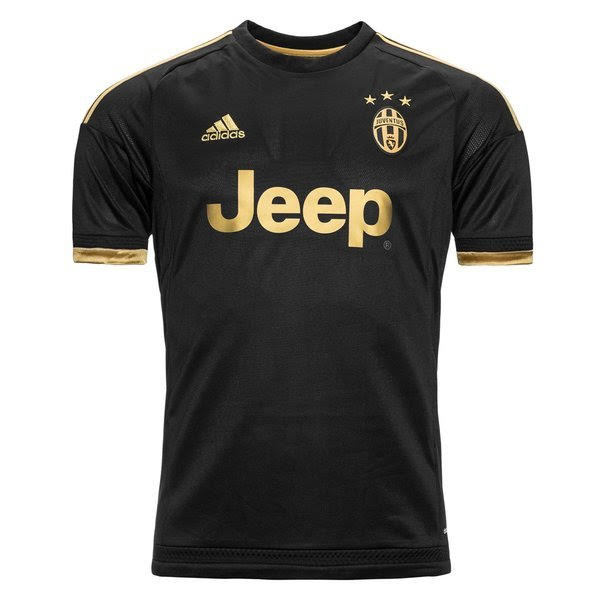 8. Whats your favourite Juventus kit?
My favourite Juve shirt of all time is probably the '84/'85 one. Closely followed by my '96  home shirt, the '96 away shirt and more recently, the black & gold 2016 3rd shirt.
9. Whats your favourite/craziest experience meeting another Juventino?
N/A
10. If you could change one result in Juve history, what would it be and why?
The Champions League final in Cardiff. Juventus, my club, playing in the Champions League final against Real Madrid in my City!  I live in Cardiff and it felt like it was meant to be. We went in to that game as slight favourites and had a great opportunity to finally bring it home. Mandzukic also scored arguably the greatest Champions league final goal of all time. What a waste!
11. For the ladies: snog/marry/kill?
N/A
12. In the current climate, what do you think Juventus as a club are doing right? What could they do better?
Doing right:
The club are doing many things right. After all, the management have taken us from hell in Serie B and two 7th place finishes to 8 consecutive Scudetto, two Champions League finals and the signings of Ronaldo and De Ligt. They have grown every area of the club from a financial and sporting standpoint and continue to show no signs of slowing down.
The new stadium signalled the the return of Juventus and while not universally loved, the new logo and most recent shirt show that the management aren't scared to take risks.
The new Juventus hotel and the opening of offices in Hong Kong further demonstrate the clubs global ambition to become number one in world football.
Could do better:
While the club have excelled with regards to the commercial and sporting aspects, they seem to have lost focus on the things that have always set Juventus apart from every other elite club. Juventus have always been a family and while the squad clearly still have a very close bond, we risk losing that and becoming no different to clubs like Chelsea, Real Madrid, Man utd, PSG etc.
The way that club legends have been shown the door in recent years hasn't gone down well with the fans. There's absolutely no reason whatsoever that the club can't give treat our legends and players with respect while continuing to grow as a global business. We can do both. I had no issue with Marchisio leaving as he could no longer perform at the top level but the very least the club could have done was to give him the send off that he deserved.
Another example was announcing Del Piero's departure at a board meeting but at least he had one hell of a send off.
The club also need to realise the importance and value of the Ultras and organised groups in the stadium. While I understand that due to legal reasons this may be complicated, there needs to be some sort of compromise to ensure the fans are happy and continue to sing. If we really want to win the Champions League then the team needs the fans to act as the 12th man.
Finally, I have noticed some improvement with the clubs social media accounts recently but they were guilty of some major bloopers last season, especially with regards to the legal case against Ronaldo. If we are serious about growing commercially and improving our global image then it's worth hiring experienced experts in this area.
14. How do you assess the current Juventus squad?
We have incredible depth as we arguably have the best bench in Europe but I feel that we are still missing a few finishing touches. We are extremely strong in central defence with four players who would be starters for any other team. I think we still lack something in attack however. Personally, I'd bring in a pacey forward (Chiesa) who can beat players one on one and can be used in rotation with Costa and Ronaldo. I'd like to keep Dybala as a false 9 as he offers us a different option to Higuain up front and I feel that we have not seen the best of him yet. He could explode under Sarri and it would be a shame to let him go now.  If he does leave however,  we will need to bring in a guaranteed goal scorer which unfortunately leaves us with Icardi. I don't think his personality is suited to Juventus and the least said about his wife the better but I can't deny he's an excellent striker.
The midfield is much improved upon last season and should be good enough to challenge for every trophy this season. Perhaps it's still missing that one player that would make it world class. My dream signing for CM remains Pogba or SMS as currently only Rabiot and a fit Ramsey (He won't stay fit) can create chances and run at the opposition from midfield. I'd like to see Bernardeschi playing on the right or left of a midfield three rather than as a forward as I don't believe he has the qualities to succeed there.
Question marks remain over the RB position with De Sciglio and Cuadrado prone to the occasional monumental f**k up. It remains to be seen if Danilo can provide the quality that we need.
We also need to trim the fat. Mandzukic, Rugani and one of Matuidi, Khediera, Bentencur or Can may need to leave for financial reasons but also to keep the balance/harmony of the team.
15. Where are you from?
Cardiff, Wales….I know, I know, bad memories for all Juventini. Sorry guys and gals!
16. If you could sign one player right now, who would it be and why?
Federico Chiesa. He's an exciting, talented young player with huge potential. He has pace, drive, stamina, can beat players and score. Perhaps more importantly he has a good head on his shoulders and can be a future leader at Juventus and Italy. Juventus have always had a strong core of Italian players and I believe this is essential for long term stability and success at a club. Also, at first glance our attack looks very strong but if/when Costa gets injured we will have to rely on Bernardeschi or Cuadrado who simply aren't good enough.
18. Whats your favourite formation overall?
4-3-3
19. Whats your favourite Juventus signing from your time as a Juventino?
Ronaldo. His signing marks our return among the elite. It also shows the incredible ambition within the club and I'm convinced that he along with De Ligt this summer, are just the beginning.
20. Which player did you 'dislike' the most at Juventus and why?
Ability wise, Sturaro. Nothing personal about the man himself but he was clearly out of his depth at Juventus through no fault of his own.
Attitude wise I really do not like Alves. Despite some outstanding performances he lacked professionalism and class, especially regarding his comments after leaving the club. I suspect that he played a part in the teams halftime meltdown and subsequent collapse in the Champions League final in Cardiff.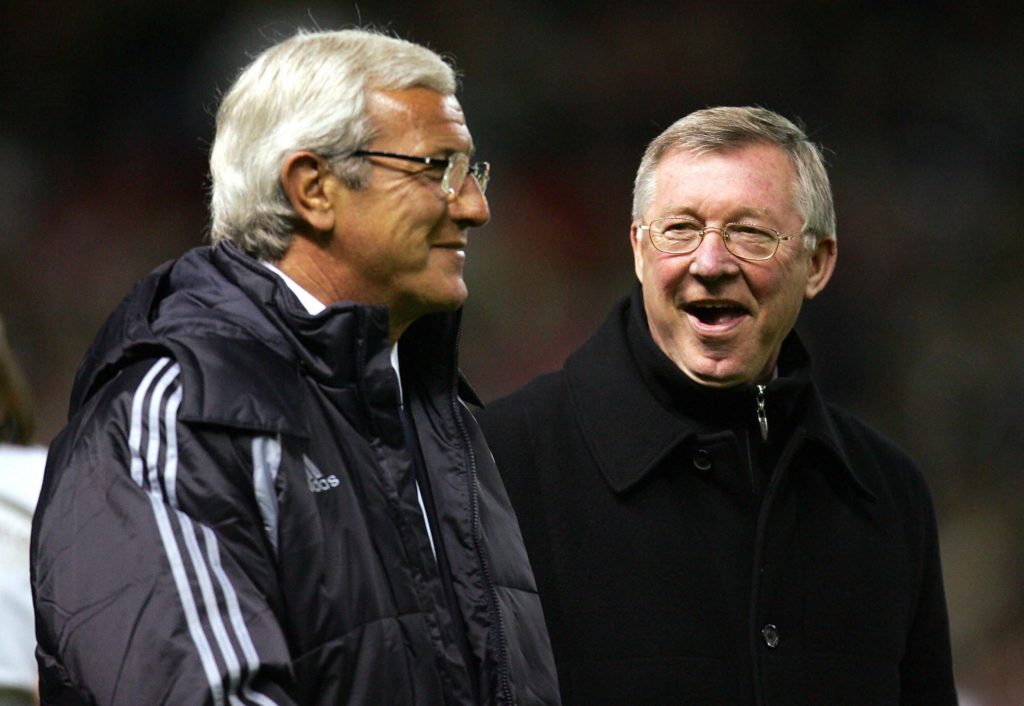 21. Have you ever seen Juventus live and if so, how was that experience?
Only twice but I'm already planning a trip for the Juve v Parma game in January for my 40th birthday.
My first experience was Juve v Man utd in the 1999 Champions League semi final at the Delle Alpi. It was an incredible experience and the game started perfectly as we went 2-0 up. Then I remember that I started to feel anxious as we sat back and tried to shut up shop rather that go for the kill ( a common theme for Juventus over the years). I could see the danger as that was an excellent Utd side and they would hurt you if you allowed them to attack. Needless to say it didn't end well for us. I went straight back to my hotel after the match in disbelief while my brother (a Utd fan) stayed out partying all night.
My second experience ended with a Juve win against Man utd at Old Trafford back in November. I was stood in the middle of drunk, angry, hardcore Utd supporters when Dybala expertly put the ball in the net. Needless to say that I kept my celebration muted. Beautiful.
22. What makes Juve different from other clubs?
Juventus are a family. The history of the club and the Agnelli's are forever intertwined. It's full of success, failure, highs, lows, the good, the bad, the ugly, drama, excitement, tragedy, romance, passion, tears and celebration. I don't think any other club comes close.
23. Your favourite Juventus goal of all time?
Nedved's goal vs Real Madrid 2003 ( It would have been the Mandzukic goal in Cardiff if we had gone on to win!)
24. Least favourite Juventus kit?
Away shirt 2004/2005
25. Your favourite Juventus coach of all time and why?
Marcello Lippi. Where Del Piero represented Juventus on the field, Lippi did it off it. One of the most successful managers in Juventus history, he had the team running like a fine tuned machine. I was devastated when he left Juve after years of success and I can't deny my pleasure when his ill fated stint at Inter came to an abrupt end. Fortunately for us he returned and continued where he left off 😉
26. If Juve have ever reduced you to tears of happiness and sadness, why was it in each case?
Not yet but I may need to stock up on tissues WHEN we lift the Champions League trophy
27. A Juve player transfer that exceeded expectations and one that on that failed?
Trezeguet – At the time I couldn't understand why we were selling Inzaghi and bringing in the Frenchman. I had no idea how good, lethal or loyal he would become. A true Juventus legend.
Dybala – I may sound a little harsh here but I had high hopes when we signed Dybala and while he had an excellent first two seasons, he has underperformed and gone missing in the past two. He has failed to achieve his early promise and I feel that this season is crucial for both him and Juventus.
28. A player you feel Juventus should have never sold?
Pogba –  I felt that it was a mistake for Juve to sell him but also a mistake for him to leave Juventus, especially to join a much weaker team. We were on the verge of something special. I could understand it if he left to join Real Madrid where he would have gone on to win several Champions League titles but not Manchester United.
29. Top Juve scorer this season?
Ronaldo