In the latest of our Juventus fans Q&A's, La Gobba recounts her worst moments as a Juventina and her hopes for the new season ahead.
You can follow her here on Twitter.
1. Whats the story behind you supporting Juventus?
Heard the name of the club, saw the shirt, and that was it. I know it's a cliche, but the club chose me.
2. When did you start supporting Juventus?
The year we signed Antonio Conte: 1991
3. Whats your favourite Juventus game of all time?
There are a number that could stake a claim to being my favorite Juventus game of all time, but finally it has to be the 2003 3-1 victory over Madrid in Turin. God, now that was a party. The euphoria lasted for days.
4. Who is your favourite Juventus player of all time and why?
Easy: Gaetano Scirea. Juventinita in the flesh: on the pitch, off the pitch, and, unbearably, in death. Even Tarantini respected Scirea, and Tarantini hated everybody.
5. Your all time Juventus XI?
4-2-3-1:
Zoff
Gentile — Scirea — Charles — Cabrini
Tardelli — Furino
Causio — Platini — Cuccureddu
Sivori
6. Your best and worst memories as a Juventino?
The best memory… there are two: watching Luca Vialli raise the CL trophy and the first Scudetto we won under Antonio Conte, finishing 4 points ahead of Milan. That's when I knew that we were finally exorcizing the ghosts of Calciopoli. The worst memory: watching the Azzurri, whose core was made up of nothing but Juventus players and Pirlo/Gattuso, celebrate its victory over Germany in the WC semi-final the same day the Italian sporting authority relegated us to Serie C2. I still haven't gotten over it, and probably never will.
7. What was the first Juventus shirt you bought?
The 2002/03 home kit to commemorate that Scudetto.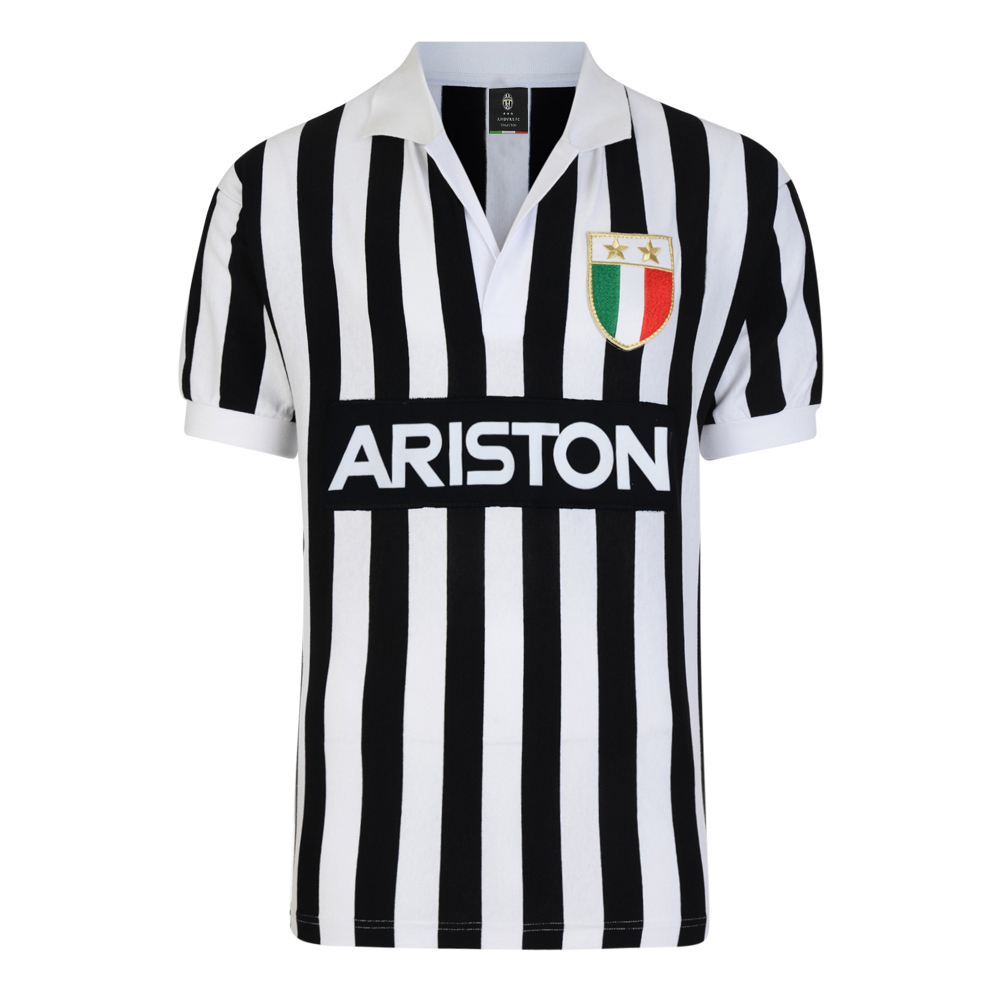 8. Whats your favourite Juventus kit?
The 1984/85 Ariston home and away kit, and the justly famous 1995-96 away kit with the stars on the shoulders.
9. Whats your favourite/craziest experience meeting another Juventino?
All my encounters with fellow Juventini have been online, so they've all been very polite and unremarkable.
10. If you could change one result in Juve history, what would it be and why?
Unquestionably: the 1999/2000 league match in Perugia and the 2003 penalty shoot-out at Old Trafford.
11. For the ladies: snog/marry/kill?
Assuming we're limiting this to Juventus players, snog: Antonio Cabrini (he was just ridiculously good-looking); marry: Gaetano Scirea and Ciro Ferrara (it'd be totally worth the bigamy charge); kill: Bonucci.
12. In the current climate, what do you think Juventus as a club are doing right? What could they do better?
I think the current administration had done well to once again making us into a legitimate destination for world-class talent, at least those with their primes ahead of them (De Ligt). What they could do better: stop the condescending arrogance that treats the fan base as morons (we know Sarri was an emergency hire) and return to a semblance of a long-term plan. It's been plusvalenze for at least the past three/four summer mercatos, and we are entitled to know what they have outlined for our future.
13/14. How do you assess the current Juventus squad?
Honestly, I have no idea. I haven't felt this unsure about the team's formation and coherence since the days when that glorified waterboy, Alessio Secco, was our Sporting Director. There's clearly significant talent in the squad, but whether it's suitable for Sarri's tactics I have no idea. It just feels like we're floating in limbo right now.
15. Where are you from?
Sacramento, California.
16. What does Juventus mean to you?
An identification that is wholly mine and which can never be taken from me. A primal identity and connection to other Juventini that only we can understand.
17. If you could sign one player right now, who would it be and why?
Joao Felix. I know we needed to spend the money on the backline, but the kid looks seriously legitimate. An absolute star in the making.
18. Whats your favourite formation overall?
4-2-3-1 and, for sentimental reasons, the 4-3-1-2
19. Whats your favourite Juventus signing from your time as a Juventino?
A question so easy to answer it's almost self-evident: Gianluigi Buffon. The people who questioned then paying a world-record fee for a goalkeeper are the ones who look like fools now. Not only was he worth every penny, he made the deal look dirt cheap.
20. Which player did you 'dislike' the most at Juventus and why?
Leonardo Bonucci. The reason should be self-explanatory.
21. Have you ever seen Juventus live and if so, how was that experience?
I haven't ever seen the team live, but I will one day.
22. How would you describe Juventus to someone who knows nothing about the club?
That it is God's own chosen club.
23. What makes Juve different from other clubs?
History. Honor. Fortitude. Elitism. Resurrection. A lack of pretences: winning trophies is the be-all and the end-all, and we don't pretend otherwise. Our motto isn't simply a saying, it is our truth, and a fatalistic one: until the end. It means what it means and it is utterly uncompromising. You can either take it or you can't. Feeble glory hunters need not apply.
24. Your worst Juventus XI ?
Worst IX (nightmares):
Van der Sar
Zebina — Knezevic — Boumsong — Fresi
Oliseh — O'Neill — Kapo
Oliveira
Esnaider — Salas
25. Your favourite Juventus goal of all time?
I hate being so obvious, but Ale's goal against Fiorentina in 1994. When he was in his prime, he was a genuinely frightening player, and that goal showed why.
26. Least favourite Juventus kit?
This season's kit is the one I hate the most. This is not our shirt. The bianconera has always been black and white stripes and that's what it should always be. Whether that makes it less marketable in America or Asia shouldn't mean a damn.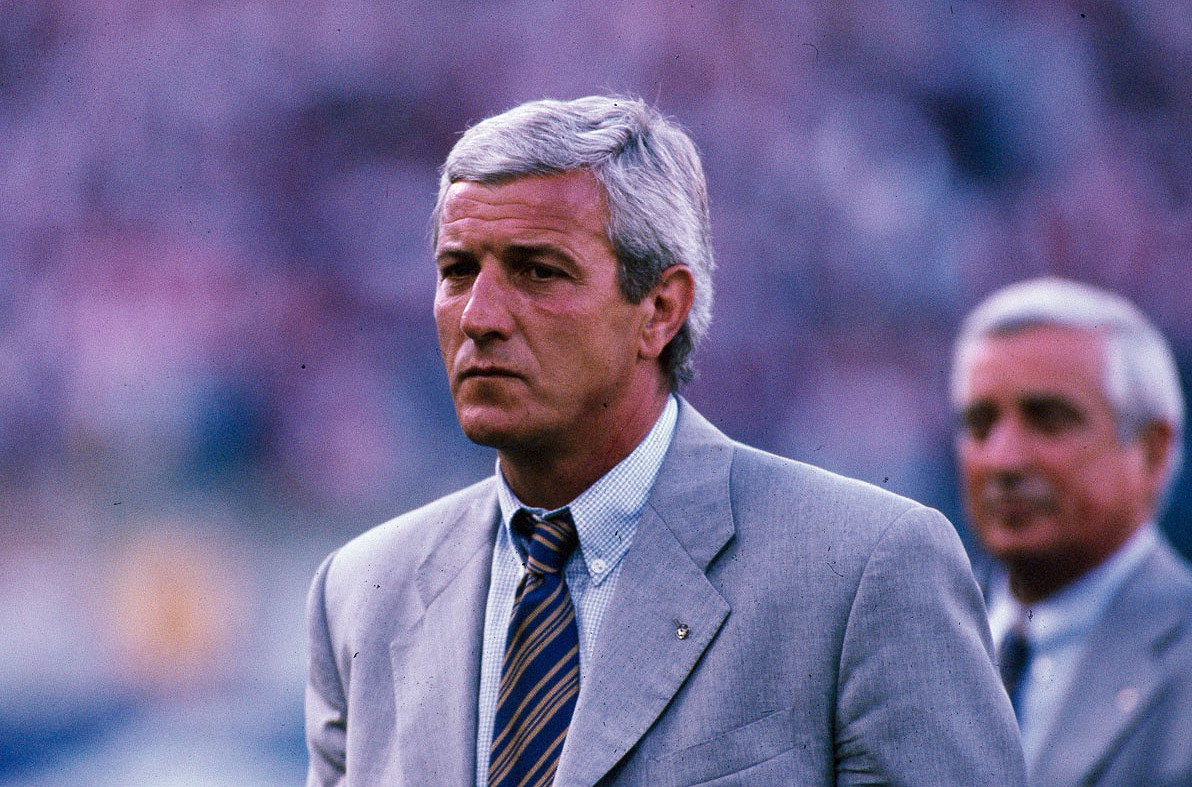 27. Your favourite Juventus coach of all time and why?
There's only one answer: Marcello Lippi. Style, substance, arrogance, genius. Nobody has ever or will ever come close.
28. Your toughest moment as a Juventino?
The summer of Calciopoli. Nothing will ever approach the suffering inflicted upon me as a supporter. As it progressed, the emotional pain became almost psychosomatic.
I'll never get over it. Ever. And there's nothing inside me that can bring me to mourn or empathize with the death of Guido Rossi. I hope he suffered. I hope he suffered terribly and continues to suffer in the lowest pit of hell. It doesn't move me in the slightest that he has a family who mourns him. He's just one less merdista scum walking this earth, and that's a good thing. And if I ever get the chance, I will piss on his grave.
29. If Juve have ever reduced you to tears of happiness and sadness, why was it in each case?
I cried during Ale's farewell. Not only was it a recognition of all that he had given to the club, it was also an acknowledgement of just how ruthless we are. Just about any other club would have allowed him to retire with them after so many years and so many sacrifices. But not us. And I cried at the end of our final match during the 2011/12 season, at Cagliari, when the fans rushed the field knowing that we had won the Scudetto for the first time since Calciopoli. That moment means as much to me as the 1996 CL victory.
30. A Juve player transfer that exceeded expectations and one that on that failed?
Exceeded expectations: hands down, Andrea Barzagli. 300k for an Italian defender who wasn't even a starter for Wolfsburg at the time and whose last season at Palermo was nothing short of a disaster (that's part of the reason why he ended up in Germany). I was so upset with Marotta that I didn't watch our game that week. How wrong I was. Then he arrives here and whatever alchemy it was, it worked. Until the injuries set in, he was a world-class defender for us, and it's an honor that he spent his best years at Juventus. Barzagli was to Marotta what the Cannavaro/Carini trade was to Moggi: a stroke of absolute genius. Only Pirlo's free transfer comes close to the brilliance Barzagli's signing. Disappointed expectations: Mauricio Isla. Yeah, it didn't help that he was injured at the time we signed him, but he was so good for Udinese. However, when you give an interview that same summer, in your native country, about how you hope that Juventus is just a stepping stone to Real Madrid, and then are nothing but trash when you do get on the pitch, then injuries are no longer an excuse: the player is just a flop. As he has continued to prove over and over again after we finally offloaded his overrated ass.
31. A player you feel Juventus should have never sold?
Thierry Henry. Ancelotti played him out of position and even though it took him couple of seasons to mature into a world-class striker, once he does, you want that player in your squad. That was pure mismanagement, on both a managerial (Ancelotti) and an administrative (Moggi) level.
32, Top Juve scorer this season?
Cristiano. He just won't let it be any other way.
33. Who do you think will be our best player overall this season?
My head says Cristiano, but my gut is hoping for Merih Demiral. What a progression that would be.
34. What doesbeing a Juventino mean to you personally?
Unconditional, eternal love.
35. If you had the chance to play for Juventus, what position would you play and what number would you take….and why?
Centre-back and I'd take the 6 (to honour and pay homage). Nearly all of my favourite players have been CB's, with a goalkeeper and a defensive midfielder thrown in here and there. It's the position I respect the most (along with keeper) because it is the position that is the most difficult and requires the most intelligence. A defender is always at a split-second disadvantage because the position is, by it's very nature, reactive. That's why genuinely world-class central defenders, and I'm talking about the Baresi's, Scirea's, Gentile's, Bergomi's, etc. are so much rarer than the elite attacking forward or striker.