For the latest in the Juvefc Q&A session, I shared my favourite moments as a Juventino, the goals, the highlights, the low points and the reason I started supporting Juventus.
1. What's the story behind you supporting Juventus?
It's 1994 or thereabouts, Paul Gascoigne has been playing for Lazio for a couple of years and my friend John and I are tuning into Football Italia on Channel 4 with increasing regularity every weekend. In England, where I was living at the time, the football is different – It's dour, grey skies, end-to-end, little craft or refinement to the game, physical, tackles flying in…… contrast that with what I'm what I'm seeing in Italy: Sunset's over the Franchi in Florence, the roar of the curva at the San Siro, sunshine, piazza's, flares going off, elaborate banners and chants, and perhaps something that appeals more than anything else; A real sense of rivalry. Fans belong, in the truest sense of the word, to a crest, a badge, a colour, an ideal….there's a political element to fan affiliation, there are clubs that flirt with fascism, others that embrace it wholeheartedly, then there're regions known for their associations with socialism, with the working class, Brigate Rosse……..mix all this together and you have a kind of football my 15-year-old self had never experienced before. Football, or rather, calcio, had opened my eyes to another world.
We tune into the live game that afternoon, which happened to Milan v Juventus – I remember nothing of the game or the players, but the shirts stay with me: Black and white stripes. I start to watch the coverage of Juve matches as often as I can. I hear different names over the years that follow: Baggio, a wizard who makes the impossible seem possible. Zidane, the mad monk who moves with elegance and always seems to be a step ahead. And of course, Del Piero, the prodigious young talent who would come to define my love for the club. Conte, Davids, Ferrara, Montero….I start to memorise these names, understanding a little at a time how to pronounce certain words, where to place the emphasis of certain sounds, I learn to curse in Italian and I shout 'Calcio d'angolo!' every time we're not given a corner….in short, Italian football is starting to become an obsession and Juventus are a new love affair.
I moved around a little over the years that follow, but I continue to check in on Juventus results via an assortment of dreadful internet connections. In 1996, I see that the club have won the Champions League, but fail to understand its importance at the time. I see the names of favourite players leaving and start to memorise the new names as they arrive – Nedved, Trezeguet, Zenoni, Buffon…
It's 2001/02, I'm finally settled back in the UK and watching Football Italia, witnessing what would go on to become one of the most dramatic seasons in Serie A history. Juventus aren't always at their best, a lot of draws in the early part of the season have cost us. Incidentally, I realise that at some point that year, I had started to refer to Juve as 'us' – I feel I'm part of it. I haven't been to a game yet, I'm not Italian, I have no connection to Turin or even Italy….but the love for the club is there all the time now – I realise it's been there since the beginning, since I saw the stripes.
Inter look set to win Lo Scudetto, but it's ok i tell myself, because there's always next year……and then, somewhere in the middle to late part of the season, Inter drop points: draws against Venezia and Torino, a loss to Bologna…meanwhile, Juve have hit a run of form and before I know it, it's 5th May and the entire season will be settled on the final day. By this point, I was buying Football Italia magazine, talking to other Juventus supporters on chat forums and I made the decision that if, by some miracle, we managed to beat Udinese and Lazio did us a huge favour and beat the merda, i would start a little website, dedicated to the Bianconeri…..
2. When did you start supporting Juventus?
I think there's a real distinction between being a Juventus fan or supporter and being a Juventino. Lots of people have a first team in their country of origin and then favourite teams in other parts of the world. Honestly, I don't have a problem with that, and I never will. For me, being a Juventino is to live and breathe everything Juventus. To back the club in the good times, and the bad, to be critical, but ultimately, committed to the cause. I would say I was a Juve fan in the 90's, a Juventino since 5 Maggio 2002.
3. What's your favourite Juventus game of all time?
It's really hard to choose one, and even though I put these questions together, I'm going to cheat and mention three games that are really close to my heart and bring only fond memories.
First, the game against Udinese in 2002 – Without it, I wouldn't be sitting here typing this on the website I started all those years ago. Everything about that day was perfect – The sun was shining, Juventus looked in control from the start, Ale' and David both scored which was fitting given the partnership the two had. The way the news filtered through about Lazio beating Inter, the celebrations after, Conte running his mouth, Buffon dancing, Ale' roaring on the pitch, everyone partying, another title for us…..perfection.
The second was the game against Real Madrid in 2003. I remember feeling genuine nerves in the run up to the game, only for Trezegol to score after 12 minutes and Ale' to put us ahead on aggregate just before the end of the first half. Gigi saved penalty from Figo and I swear I don't remember the Delle Alpi ever being as noisy as it was that night – They would have heard it in Madrid. Nedved's goal was the icing on the cake and as he knelt under the curva, I knelt under the TV, alone, pounding the floor with my fists, shouting 'Galacitcos?! hahahaha' like some manic. It was a good night. Everyone had said we stood no chance, we silenced them all.
The final game was the first match under Conte, our first official game at the new stadium, against Parma. Again, it was perfect, even with the penalty and red card for De Ceglie. After Ranieri had been sacked, we lost direction in a big way, everything had seemed temporary, there were no long-term plans, or so it seemed. So for the club to back a former player and captain and one who was coached by the legendary Marcelo Lippi…it felt right. I wasn't convinced that Andrea Pirlo was the man we needed but I was excited by the signing of Arturo Vidal. That game helped lay the foundation for all the success that followed and for the first time in as long as I could remember, Juventus had not only a clear vision for how they would play, but a togetherness and spirit that we hadn't seen since the early 2000's. If I live to be 100, this game will forever be imprinted in my memory as a warm September day, the beginning of a remarkable and wonderful journey.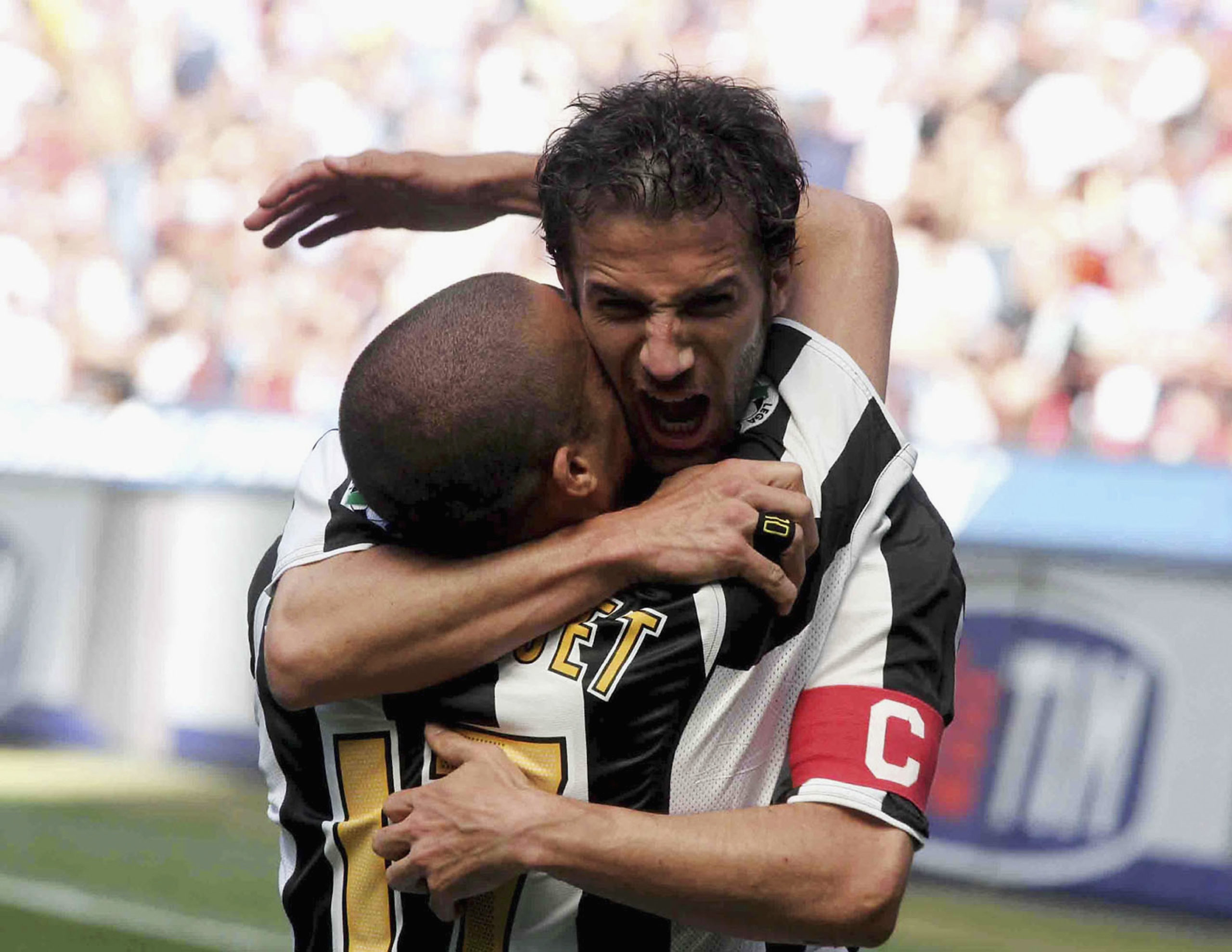 4. Who is your favourite Juventus player of all time and why?
I doubt anyone will be surprised when I say Alessandro Del Piero. For me, he embodies everything that I love about Juventus. He was a resolute character, a leader, a captain and he didn't think twice about coming to purgatory with us. He led by example, he stayed, even when things were so bad that we were finishing in 7th place. He scored the most incredible goals, had a beautiful technique and could create space and draw fouls like no one else. He was crafty too, he understood defenders, understood how they thought, so he knew where to win a free-kick, where to shoot, when to dribble past. I say this without exaggeration, emotion or sentiment: When Del Piero was in the team, even when we were in B, even when we finished out of the top 4, even when we had no European football, I was always ok. I had hope, I had belief, because we had Ale'. That is possibly the highest praise I can lay at his feet because no player before and no player since has given me the same reassurance, and i doubt anyone ever will.
5. Your all time Juventus XI?
This tends to change from time to time, but its not massively different from the one below:
Buffon
Thuram*/Lichtsteiner – Scirea** – Montero – Chiellini
Davids/Vidal – Pirlo – Nedved
Del Piero
Trezeguet – Baggio
*Thuram said some stupid things about Madama, but judging him purely on the pitch, he was an Olympian and a superb right-back. Lichtsteiner would be a worthy substitute for those who haven't forgiven Lilian.
**I was never fortunate enough to watch Scirea but the impression he left at Juventus, the trophies he won and the way people speak of him, is telling. I feel i missed out on something amazing and he's the only player i'd want to go back and watch in the flesh. The fact that our Curva was named after him and the sheer reverence so many old-school fans hold him in says everything.
6. Your best and worst memories as a Juventino?
Best: 5 Maggio, the first title under Conte, the win against Real Madrid in 2003, the comeback against Atletico, that first season under Allegri, making it all the way to the Champions League final. I'll add one other – A game we played, I think against Sampdoria on the opening day of the season. It wasn't the game or the result, but who I was with and where I was when i watched it. It's a good memory.
Worst memories: Seeing my team come out against Rimini in September 2006, finishing 7th, twice, the loss against Fulham, Del Piero getting his record against Siena, only for us to throw away a lead and draw the game, the endless 'stop-gap' signings that never paid off…..oh, and Cardiff still hurts, but we don't need to talk about that ever again….
7. What was the first Juventus shirt you bought?
I have a 2003 season home shirt, but it was a gift from someone who was in Milan at the time, so i'm not sure if it counts. I didn't start collecting shirts until very recently.
8. Whats your favourite Juventus kit?
It really should be a striped one, but bizarrely, the 2001/02 away shirt, the black one with Fastweb, is my favourite. I think it's because of the association with that season, plus it's a beautiful kit.
9. Whats your favourite/craziest experience meeting another Juventino?
I've not met too many in the flesh as I live in a very rural part of the UK, but I met some great guys and girls when I watched Juventus v Milan in 2013.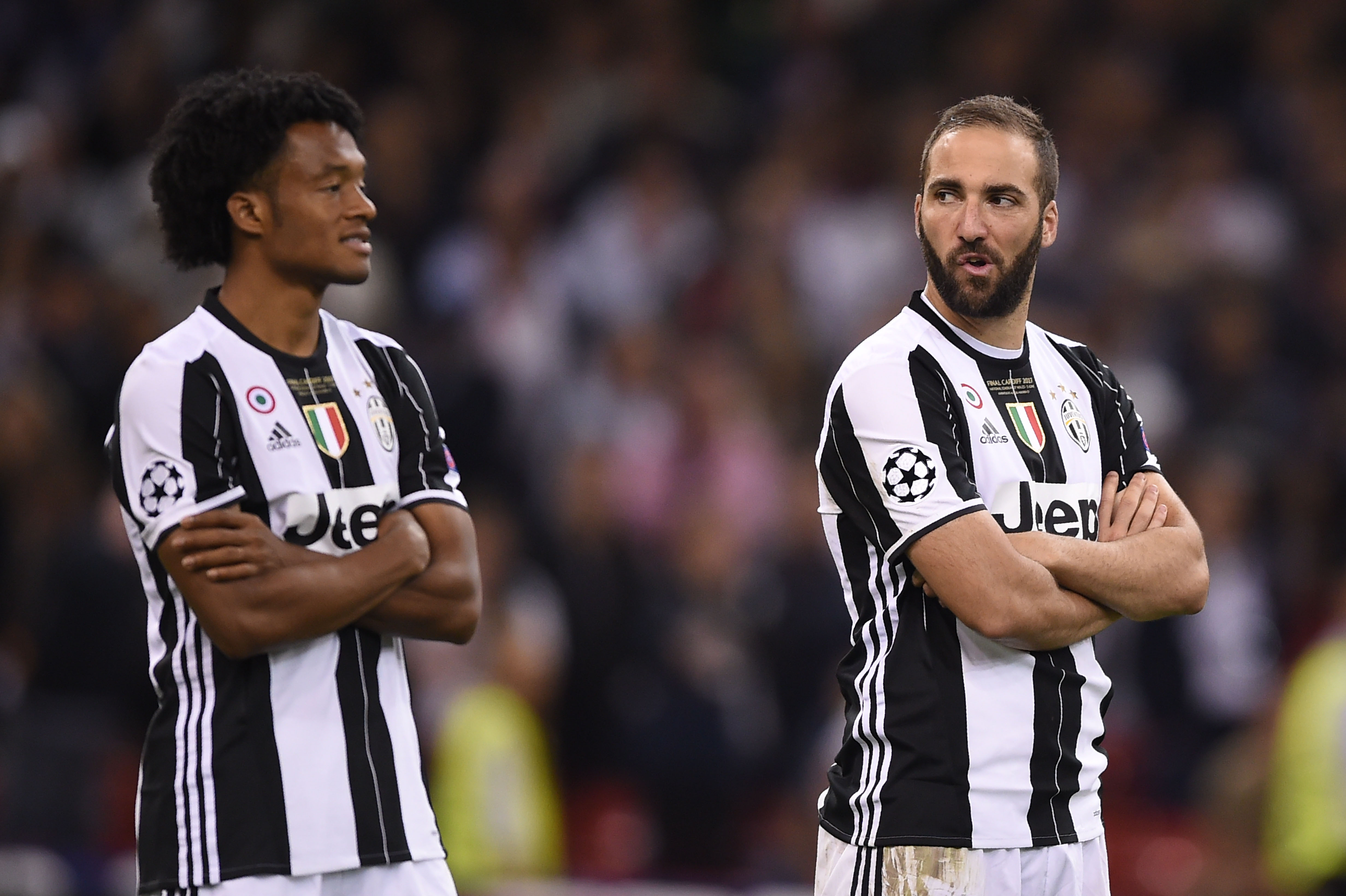 10. If you could change one result in Juve history, what would it be and why?
I think it would have to be either the CL final against Milan in '03 or the game against Real in Cardiff. We should have won the game against Milan, but for Nedved being suspended, and I think we deserved it for our run that year. We had a great squad and we overcame Real Madrid and Barcelona before reaching the final.
Winning in Cardiff would have been massive for us and something to build on after years of coming so close to that elusive trophy. The result and overall collapse is also a painful reminder of how fragile we can be, and I honestly hate the memory of that match so much. It was supposed to be our year.
11. For the ladies: snog/marry/kill?
Marchisio is a devastatingly attractive man. Just saying…..
12. In the current climate, what do you think Juventus as a club are doing right? What could they do better?
I think they're doing a great deal right, but it's a question of what it's costing us. Trying to freeze out the ultras, regardless of their behaviour, doesn't feel right at all. Going after superstars who are marketable while spending a fortune on their salaries is a very obvious attempt to get us into the top four in world football, alongside the likes of Real and Barca, but again, the cost of doing so may come back to bite us in the ass.
It's hard to balance making Juventus sustainable as a club and guarantee revenue by broaching into the Middle East and Asia while staying close to the clubs roots. I respect Andrea Agnelli a great deal and i think he has a great head for business and has bought us on leaps and bounds in the last 10 years, but i always feel we are losing something of what makes us 'Juventus'. It feels impossible to go after big names on big salaries without trying to make the club more marketable – it's a necessary evil. I understand it, even though i don't like it. I'm at the point where I know nothing will make me stop supporting this club, even though i complain plenty about what we're sacrificing along the way.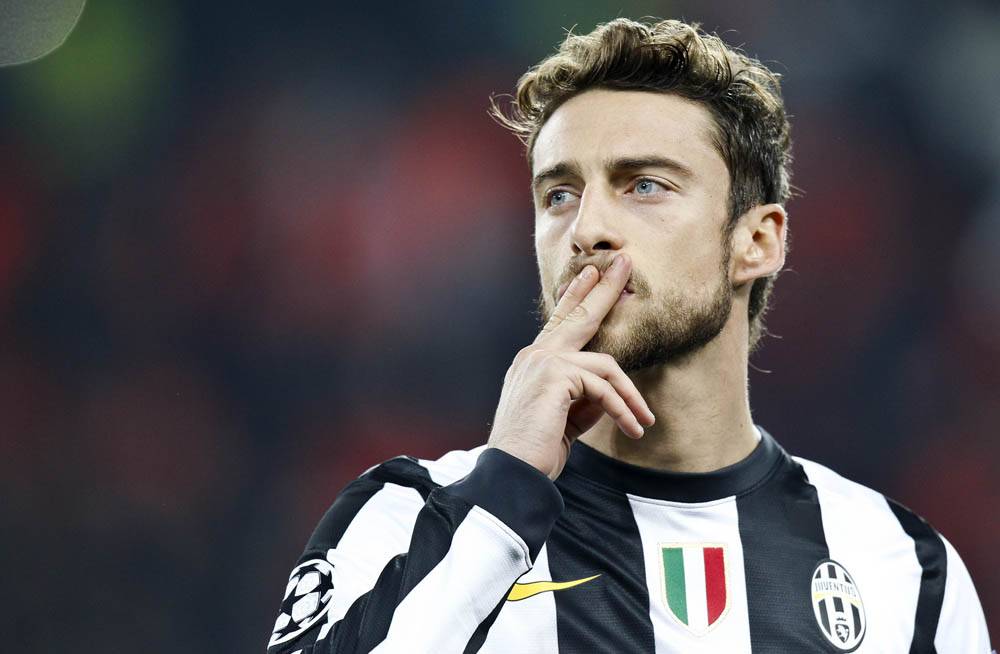 14. How do you assess the current Juventus squad?
It's lacking massively in the midfield – I'm not saying anything new, but there's been a distinct lack of quality there since Pirlo, Vidal, Marchisio and Pogba left. They each gave something that bought us real balance in the centre of the pitch to the point where a lot of our goals were coming from midfielders and we weren't as reliant on the strikers. The fact that we still haven't really addressed that is frustrating. At the back, we have three promising young centre-backs mixed in with some veterans of the game so we look set. In attack, i think we need to look at bringing in a new striker and planning for a time when Cristiano is no longer in the team. I'm excited by the prospect of having Kulusevski in the team, but the midfield is the priority this summer.
15. Where are you from?
Born and raised in England but I lived in some different places over the years
16. What does Juventus mean to you?
More than i could possibly out into words. It's more than a club for me, it's a passion, an incredible love and its something i know will remain with me until i leave this life. Juve will always be there for me, regardless of what else is happening in my life – They're my constant. I'll also say, I could have supported any club, anywhere in the world, but it was Juve that appealed to me. It might be sentimental to say, but the history of the club, the family that owns them and the values they stand for, are what made me a Juventino. Many would argue that 'Lo Stile Juve' doesn;t exist in the same way it once did, and perhaps they're right. What i would say is that those values and ideals are what have kept me tied to the club for all this time. It goes beyond football.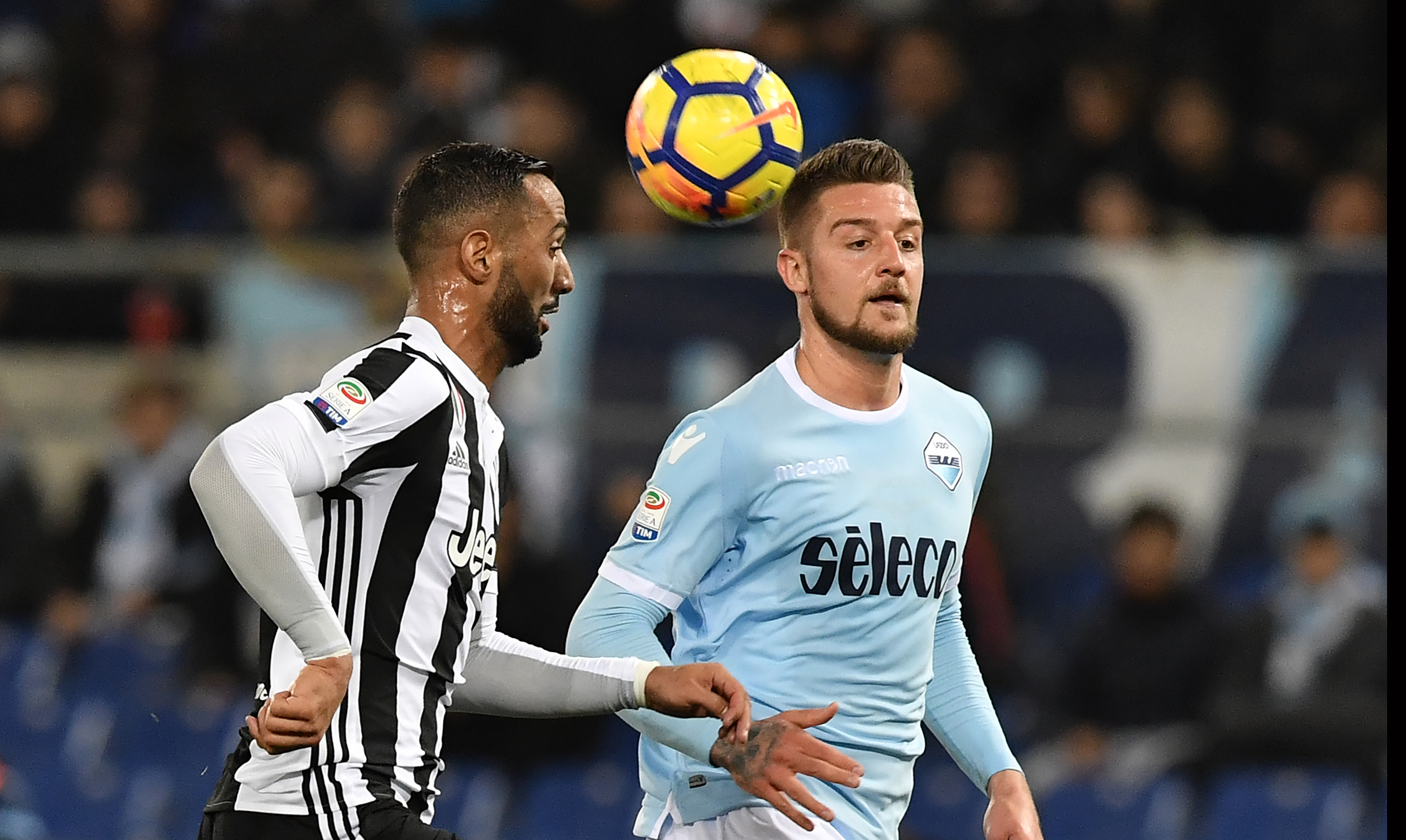 17. If you could sign one player right now, who would it be and why?
I'm a big fan of Erling Haaland. He seems to have hit the ground running in Germany and still has plenty of development in him. Despite that, I think our midfield is the biggest issue right now, so I would like us to sign Sergej Milinkovic-Savic – He's becoming a complete midfielder who Lazio really rely on in the tough moments. He'd be perfect for Juventus right now, given how much he's grown in this last season. I read someone on Twitter refer to him as a midfield Swiss Army Knife and I think thats the most accurate description of the young Serb. He's versatile, reliable, consistent, able to do it in the biggest occasions, and I think he's the player we need most right now.
18. Whats your favourite formation overall?
I like the 4-3-3, when you have the right players for it. I don't feel we've really gotten the most out of that kind of formation when we've used it, either under Sarri or under Allegri. I have a massive soft spot for 3-5-2 because of the success it bought us, and the way it improved our defenders. There was something ruthless and brilliant about Conte's Juve dominating possession, averaging 90% pass accuracy, pushing up the pitch and snuffing the life out of opponents. There was a great balance to it, especially in Italy – The midfield had the creativity and resilience, the defence was ruthlessly efficient and the attack had a degree of freedom to try and unlock stubborn defences.
19. Whats your favourite Juventus signing from your time as a Juventino?
Ronaldo is probably right up there, just for the sheer 'what the fuckery' of it. It came out of nowhere and it made me feel that we were 'back' in European football again. That said, I'm a big fan of a competent and hard-working defence. I'm a firm believer that the best Juventus sides have won titles built on a strong back-line. For that reason, signing Matthijs De Ligt (and Merih Demiral as he came into his own before injury) has been the best signing(s) in recent years. The pair have been an astute purchase that guarantee continuity between Chiellini/Bonucci and De Ligt/Demiral. I would also add in Arturo Vidal who gave our midfield the kind of dynamism that we hadn't seen since the 90's. It was like we had balls again.
20. Which player did you 'dislike' the most at Juventus and why?
Amauri. He started well and disappeared. He had this habit of flapping his arms after every cross that he didn't get to, as if it were always someone else's fault. Frustrated the hell out of me. Felipe Melo started well but by the end, he had alienated everyone. Jorge Martinez cost us almost 20m and did absolutely nothing. Tiago is another who had promise but never showed it in black and white.
21. Have you ever seen Juventus live and if so, how was that experience?
I've been lucky enough to see them a few times, a couple of visits to the new stadium and a few games elsewhere. The Juve Stadium was spectacular on the night we watched us beat Milan, 1-0 – Surprisingly loud and the team played really well. The other great experience was the Turin Derby, a game we won 3-0 in the pouring rain. Pogba came over and danced and saluted the away fans, it was a great day.
22. How would you describe Juventus to someone who knows nothing about the club?
Juve are a story of love and passion. They're tied with Italy, they're royalty and they're hated for it. There's countless lines of crap spewed about La Madama, a lot of it wrong, a lot of it biased, and the simple reason for that is because Juve are prepared to give it all to win while other teams are trapped in the past. Juve have a mentality that says 'winning is the only thing that matters' and others simply don't understand the mindset. Aside from that, Juve are a club of history and tradition, of values and ideals. People will say that the club are no longer what they once were, but if you look beneath all the superfluous layers that exist in the footballing world, you'll see the beating heart of this club.
23. What makes Juve different from other clubs?
See above – it's difficult to put into words – Watch this, you'll understand
24. Your worst Juventus XI ?
Rubinho
Grygera – Knezevic – Andrade – Traore
Melo – Tiago – Almiron
Elia – Bendtner – Martinez
25. Your favourite Juventus goal of all time?
I have a special affection for Nedved's goal against Real Madrid, not just for the quality of the finish, but the celebration, what it meant in the context of the tie and the feeling that we were utterly invincible. Worthy mentions go to Simone Zaza's late goal against Napoli which effectively ended the title race that season, but reducing it to that takes away from how spectacular that goal itself was. Another more recent effort would be Higuain's late goal against Inter in a dreadful game that we turned around through sheer grinta and hard-work. The Mandzukic goal in Cardiff was something else, but it has very painful connotations, that entire game should be wiped from memory. I would include that wonderful goal Tevez scored against Parma… and Ale's wondergoal against Fiorentina….there are just so many
26. Least favourite Juventus kit?
This seasons effort is atrocious – I can't believe that the club sanctioned that abomination. We are club that pride ourselves on stripes, it's part of our history, and we traded that for some marketing ploy or, if you believe the stories, to make us more appealing to the US market. Bring back what works best, give us what we associate with the club – It's all well and good to be forward thinking and tap into new revenue streams, but what's the point if you're sacrificing rificinig your identity as a result? Black and white stripes = Juventus.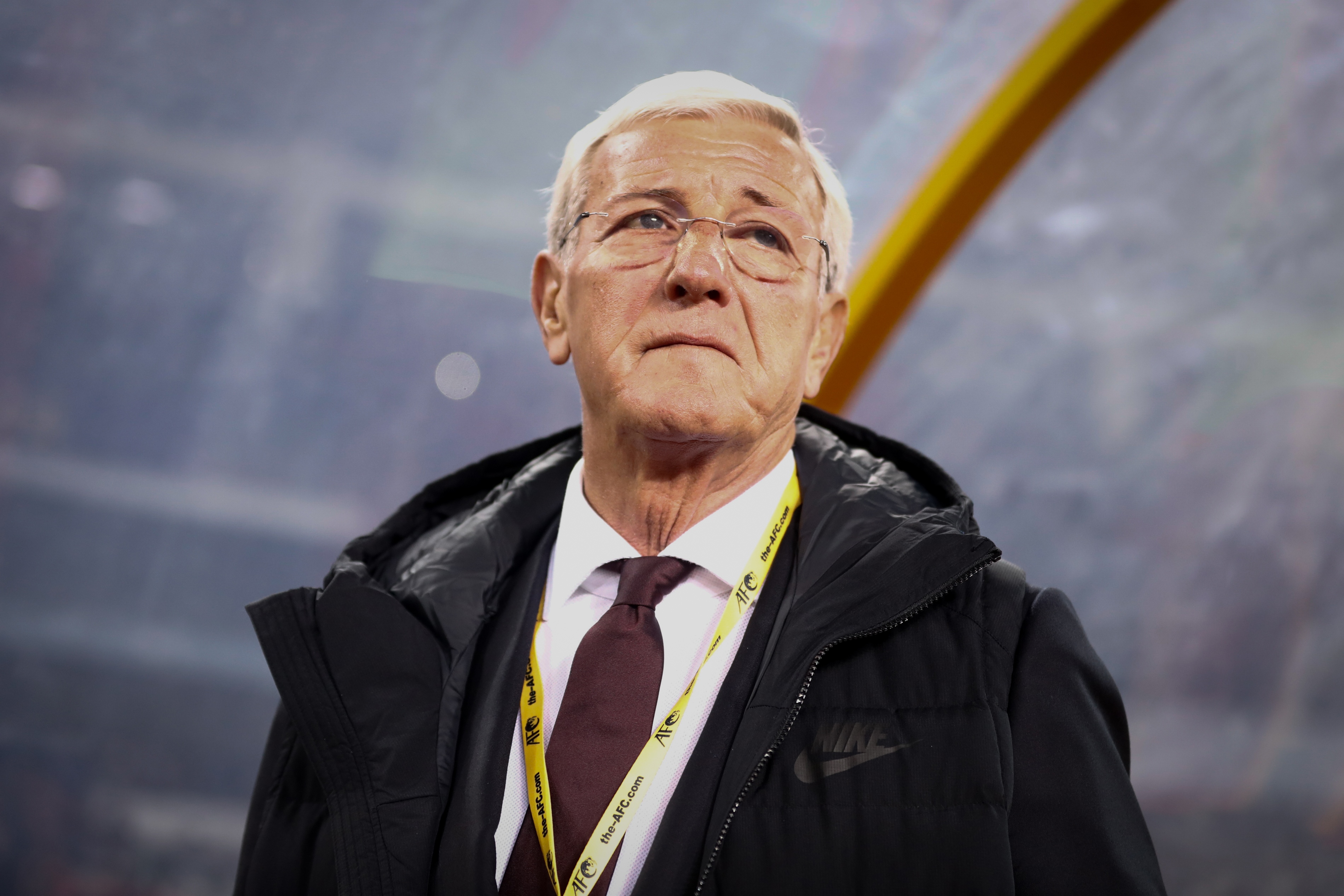 27. Your favourite Juventus coach of all time and why?
Marcello Lippi will always stand head and shoulders above the rest. He was a cool and calm individual, but a masterful tactician who turned his players into titans, built on the club philosophy that winning is all that matters. So many former players point to their time at the club under Lippi's tutelage as a period where they learnt the importance of winning at all costs. Zidane, Deschamps, Carrera, Davids, Monero, Conte and countless others are examples of Lippi's 'school' and the mindset that he instilled. We reaped the rewards as Juventini, winning almost everything and becoming a steamroller of a team in the process. I always had a certain reassurance with Mister Lippi on the bench – he looked as though he always had a plan B if needed and if we were ahead, we had enough to see out the result.
I want to add in some words about the much-maligned Max Allegri. Granted, there were some rumours of fall-outs with certain players along with the turgid football on display in his final season(s) but in between, he did truly remarkable things that are all too easily overlooked. A lot of fans of others clubs would have killed to win numerous titles in a row while reaching two CL finals. Of course, the tendency is to remember the negative and bad results but that seems to be a wider issue with society as a whole at present, especially in the last few years, but that's another story altogether. Max, for whatever faults people want to level at him, had a superb understanding of what it meant to coach Juventus – he understood the club, the ethos, it's values and he knew that results were what mattered. We've sacrificed that, in part for a more attractive brand of football thats yet to come, but while Max was in charge, there were some incredible results and sustained success. He deserves credit and a worthy mention for his graceful exit. I wonder how people will react if we go a few seasons without a trophy and how quickly they might pine for seasons past?
28. Your toughest moment as a Juventino?
9th September 2006, Juventus v Rimini and the realisation that we were now in Serie B and there was every chance that after a 1-1 draw, we may not see immediate promotion back to the top. Watching our legends being hacked down, week after week, watching teams celebrate a draw against Juve like a title win….that was tough. To top it off, running the site that year was depressing as a lot of so-called fans had no interest in reading about what was happening to Juve in purgatory. Just a dark period that I would like to collectively put behind us…..once we have our titles back and Inter are relegated or liquidated. Whichever comes first, i'm happy.
29. If Juve have ever reduced you to tears of happiness and sadness, why was it in each case?
Happiness, yes: The first title under Conte, I was in tears and i freely admit it. I'm not much of a crier by nature, but that day, i punched the wall in happiness, sobbed ugly man tears and blubbed about how much this team meant to me to everyone that knows me.
Sadness, yes: There was a definite tear in my eye when we went to purgatory, but it was more out of frustration and sheer anger than anything else. There was a stubborn resolve to see us back where we belong.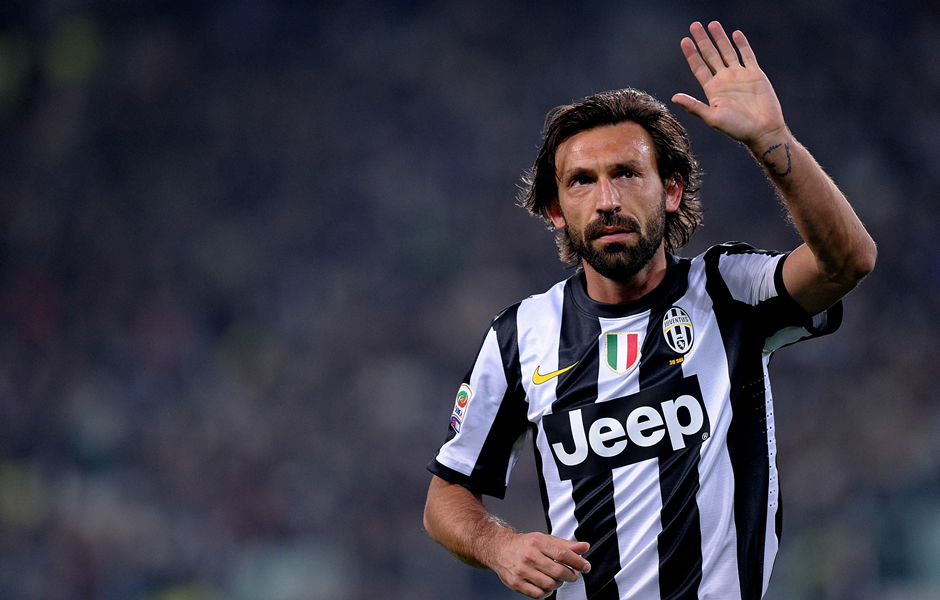 30. A Juve player transfer that exceeded expectations and one that on that failed?
Andrea Pirlo. I was convinced we were getting a Milan reject who was past his due date. He had looked a little slower in recent years, and I couldn't fathom how a ponderous, languid playmaker was going to be the man who we built our midfield around. Ultimately, we based much of our success around his incredible vision and foresight – the way he picked out passes, the precision on his free-kicks and the way he improved those around him….he was a sensational 'buy'.
A worthy mention to Andrea Barzagli who i wanted at the club prior to him leaving for Wolfsburg. He looked solid, unflappable, a great reader of the game, a real 'wall' of a defender. When we finally got him, he played a truly understated part of the 'BBBC' – Where Buffon was the captain, Chiellini was the grinta, Bonucci was the vision, Barzagli was the safety net. What struck me was that he never looked flustered, never looked out of position – It was like he had read a script of each match before it had been played and knew exactly how it would go. A sensational defender on his day, i'm so glad he's still at the club.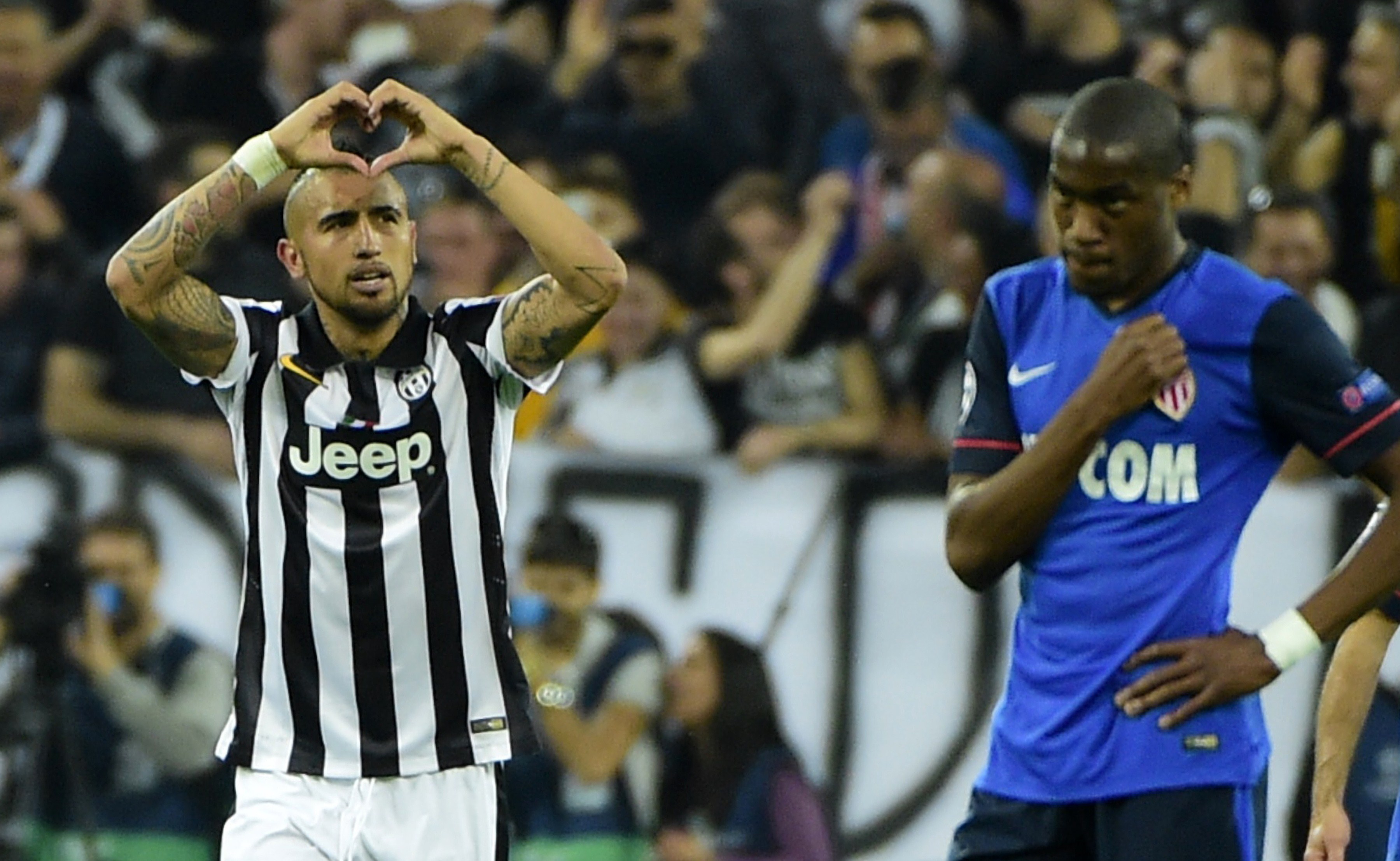 31. A player you feel Juventus should have never sold?
In recent years, Arturo Vidal. We should have worked harder to keep him and iron out those kinks in his personality. From what I read, he a proclivity for extra-curricular activity and that ultimately led to the club selling him. Of course, it's all hearsay and speculation, but if we could have done better in disciplining him and curbing some habits, i think he would have served us well in midfield all these years where we needed real muscle and invention.
In previous years, I wish we had kept Diego and somehow worked a system around him. That was always impossible when we switched to 3-5-2 and there seems to be a general decline in the use of traditional number tens, but still, i have a soft spot for the guy and always will.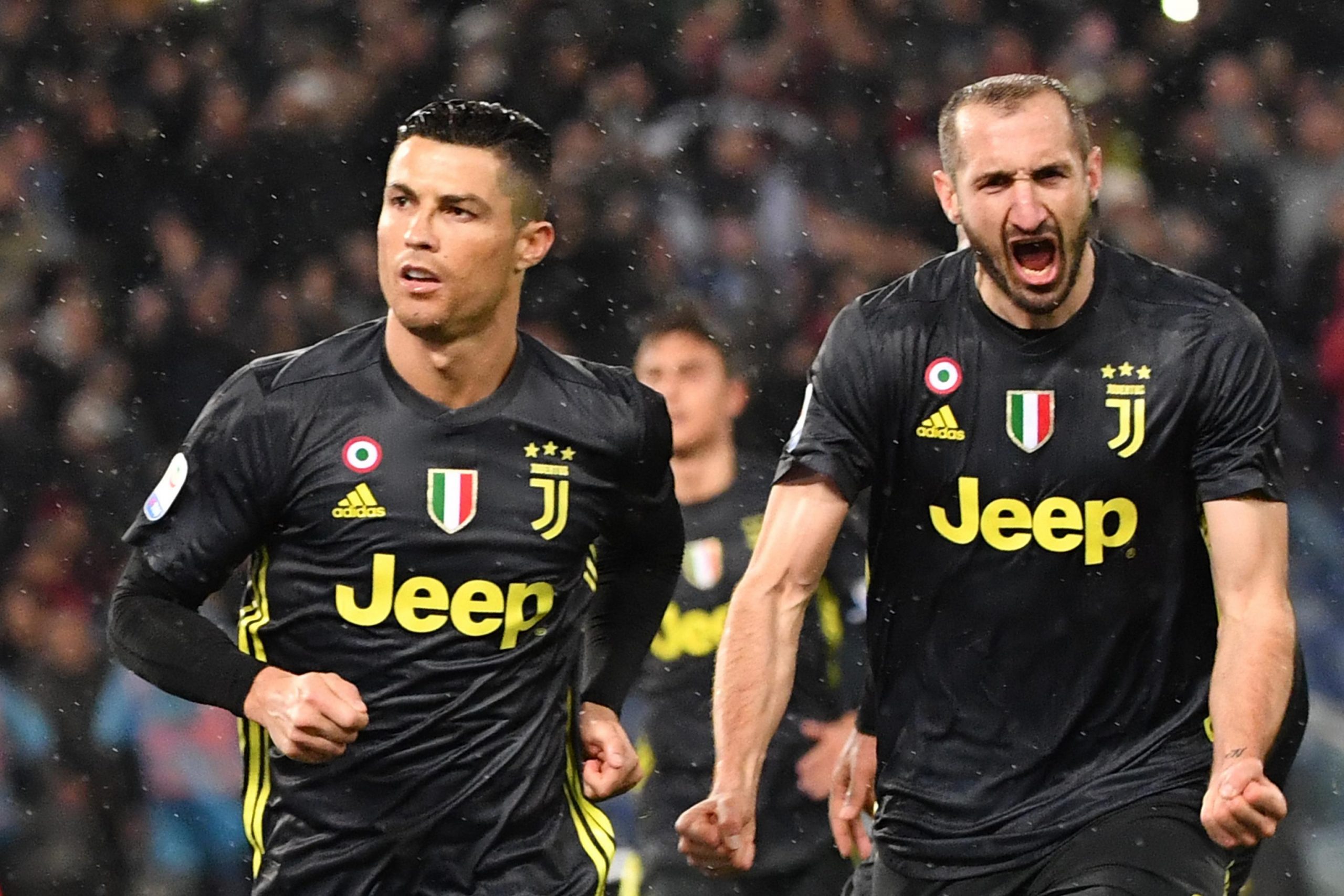 32, Top Juve scorer this season?
It'll be Cristiano, but technically, i'm cheating as i'm writing this during the lockdown….
33. Who do you think will be our best player overall this season?
Again, I'm cheating on this, but at the start of the season, I thought it would be Ronaldo or Dybala. I figured that the drama last summer and Paulito's will to remain at the club might inspire him to prove people wrong – I was half way right on that as he has really excelled at points of this season.
34. What does being a Juventino mean to you personally?
I won't write much, rather, see the picture below – it says everything. In a word, a loyalty that you can't place a value on.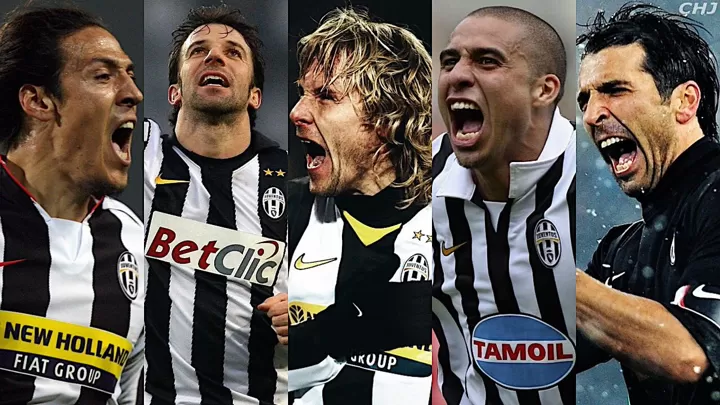 35. If you had the chance to play for Juventus, what position would you play and what number would you take….and why?
Right-back or centre-back. I've always preferred defenders to forwards as i think there's a real art to defending well and i often celebrate a well-timed tackle in a way that others might celebrate a goal. I played right-back way back when and used to get a real buzz after beating the opposition player and sprinting down the flank before blindly hoofing the ball into the box. I was absolutely rubbish, but I gave it my all….