In our latest Juventus fans Q&A, we hear from Weston Pagano who reveals his favourite Juventus goals, best and worst Juve XI and a memorable trip to Cardiff.
You can follow Weston here on Twitter (Please note, answers were provided at the start of the current season)
1. Whats the story behind you supporting Juventus?
AND
2. When did you start supporting Juventus?
I was 10 when Italy won the World Cup, and it was my first time watching the sport on TV since I grew up in an area of the US where it wasn't popular. As an American with Italian heritage, I decided to support both nations, and watching gli Azzurri win it all made me fall hopelessly in love with calcio.
I saved up to buy PES precursor Winning Eleven 9 and a PS2, both secondhand, and knowing absolutely nothing, selected Juventus purely because I thought the logo looked cool. Recognizing Del Piero, Buffon, and Camoranesi (whom preteen me remembered specifically as "that cool guy with the ponytail") in the squad, I decided this would be my team, just in time for the Dark Years to begin. Unable to watch the matches live in the days before streaming, this site, The Offside, and JuventiKnows, were how I kept up with Juve.
I would go to Mexican restaurants just to watch whatever games they had on, and saw Milan win the Champions League, but nothing made me feel as much as the first Juventus goal I can remember actually watching live on TV – Trezeguet's stoppage time winner against Torino in 2007-08. I didn't fully understand the significance of that first season post-promotion, or the derby in general, but I knew I was in it for life.
3. Whats your favourite Juventus game of all time?
It's hard to pick just one, especially having attended relatively few matches in person. Winning the 2011-12 scudetto that night in Trieste was big, but that match was a blur and I really only remember the pitch storming after. Some of the recent Champions League comebacks have been inspiring, but the emotions are tempered by knowing what came afterward.
I'd have to say the 2-1 comeback against Inter during the Dark Years (2009-10) in which Marchisio scored an absolute blinder stands out as a favorite, as it's one I would always show people the highlights from when trying to explain Juventus / soccer to my classmates. But there are a few clear landmark matches for me: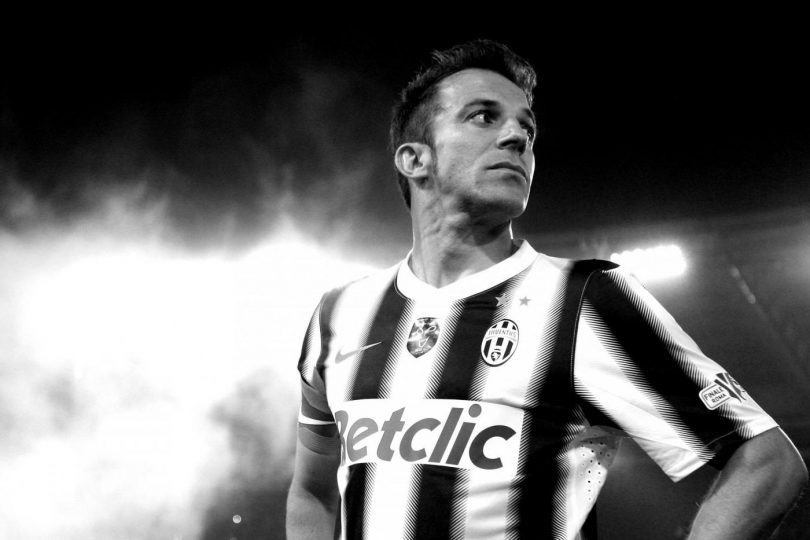 4. Who is your favourite Juventus player of all time and why?
Del Piero, of course! I still pick #7 in everything because that's what he wore when he won the World Cup and made me fall in love (and I'm never good enough to claim #10 anyway).
Sometimes I'm sad that I only got to witness such a small portion of his illustrious career, but really I should be thankful I got to see such a majestic player – and person – at all.
5. Your all time Juventus XI?
Purely based on nostalgia and only including players I've seen in Bianconeri:
Del Piero – Trezeguet
Nedved – Marchisio – Pirlo – Camoranesi
De Ceglie – Chiellini – Barzagli – Lichtsteiner
Buffon
6. Your best and worst memories as a Juventino?

Let me tell you a little story about the worst night of my life. I'd just graduated college and started my first real job, and combined all of my money to buy a sketchy resale ticket to the 2017 Champions League final from a friend of a friend of a friend of a friend from the internet just days before the match. I was going to see Buffon win the damn thing or die trying.
I met up with some of Curva Twitter's best after taking the train into Cardiff from Manchester with the legendary (and handsome) Joe Pagnelli, but I entered the stadium with only the one other Juventino who had also bought a ticket from the same guy. We got inside to discover our two seats were nestled in the exact center of the Real Madrid curva.
When Mandzukic scored that Goal of the Year right in front of me I stood up to scream and realized half a stadium was staring up at me in anger. I sat down. I remember thinking how ironic it was that I'd come so far from my childhood hometown of 553 people in the US where soccer barely existed to the Champions League final, and even then I was still watching my fellow Juventini from afar, stuck on the other side.
Of course we all know how the match went. I was the last Juventino to leave the stadium, because I refused to walk out until Buffon went down the tunnel.
To make matters worse, they canceled the trains back to Manchester, leaving us stranded. It had gotten dark, started raining, and a guitarist was singing "Hello darkness my old friend…" We eventually found the only place open 24 hours – a casino – and had to become members just to be allowed to hide inside, where we drank the free hot chocolate and watched the UFC fighting projected on the wall until they kicked us out for falling asleep.
At that point there was nothing left to do but to accept those refugee blankets that look like aluminum foil that they were passing out at the train station and wait it out until morning.
—
Best memory? It's a tie. The first is the time I was 15 and walked into the hotel Juve were staying in for a preseason friendly in North Carolina, the state next to mine, the summer of 2011. I met Buffon, Conte, Toni, Matri, Pepe, and Storari before security escorted us out.
The other story starts two summers later. I'm still a broke teenager, living with my parents and working a part-time minimum wage summer job, when out of nowhere, the official Juventus account DMs me on Twitter! They invited me to a dinner with the club after attending a training session in LA. I was stunned! I was a nobody, and they identified me as an American fan they wanted involved. Unfortunately, I didn't have the money, and had to turn down the opportunity of a lifetime.
Fast-forward some years, and I'm in college, and saving up a little money. My new best friend has invited me to go home with him to Italy over our winter break. I find the old message from Juve and reply, asking if they had any other events going on, or if they could help me buy an official ticket despite the fact I wasn't an official member. They send me two free tickets to see a home match against Roma – my first visit to Juventus Stadium!
To top it off, I got to meet so many wonderful people on that trip, including the amazing Adam Digby, whose writing has taught me much of what I know about Juve. Turns out he's a great guy too! (By complete coincidence, he also happened to be wearing a sweatshirt from South Carolina, my home state back in America, which really made me wonder if the trip was a dream.)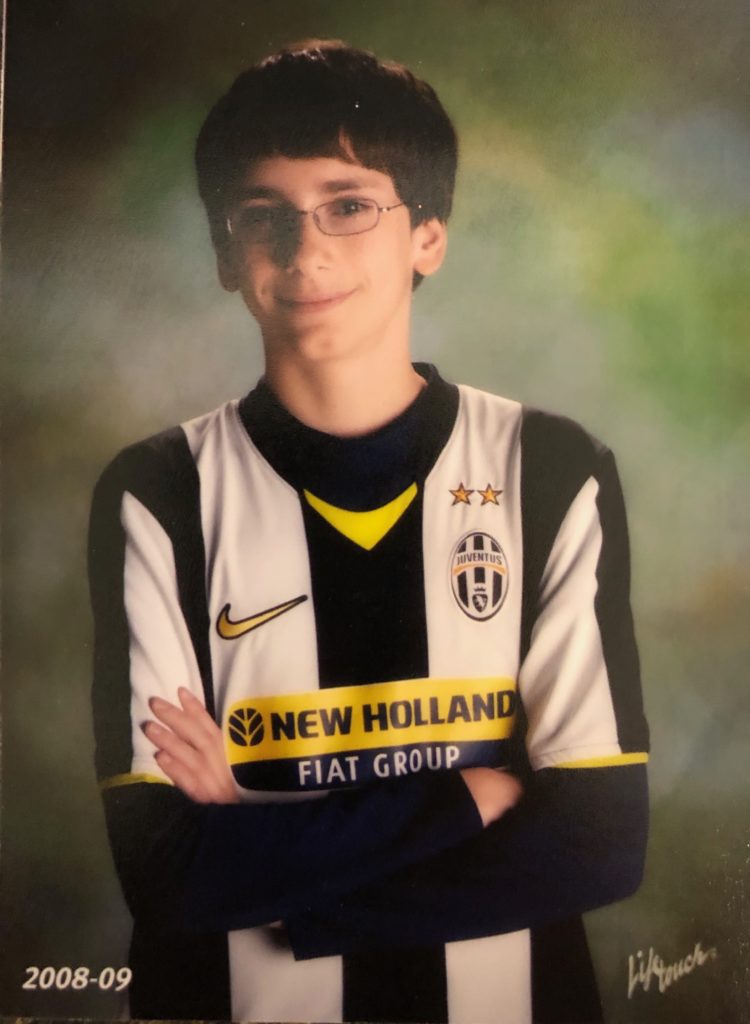 7. What was the first Juventus shirt you bought?

Del Piero 2008-09 home. I saved up my money at age 12 or 13 to order it, and I wore it so much the name/number have worn almost entirely off. The kids at school made fun of me and called Del PIE-ro. Please enjoy this class photo.
8. Whats your favourite Juventus kit?

I love my mid-90s set (which was especially funny when I worked at Sony Music for three years), including the 1995-96 home, the warm-up jacket , and my rarest, the never-used 3rd kit, which I love for how absurd it is. I didn't even realize it was a zebra until after I bought it. Here is my full collection.
9. Whats your favourite/craziest experience meeting another Juventino?
I've been very lucky to connect with so many wonderful Juventini via "Curva Twitter," many of whom I've now met in real life and become genuine friends with, which was especially nice considering the only other Juventini I knew growing up were my best friend and brother, whom I converted myself.
When I was growing up I would talk to everyone I ever saw in a Juve shirt, because it was so rare. But having moved to a city as an adult in an era in which the club is successful again, I do this less, because often the person wearing the jersey doesn't actually know anything about the club.
But one day I was running late for the train to class and saw someone in a 2013-14 away shirt, which was a bit rare. So I thought, this guy's legit, I have to stop and talk to him. It was then that I met my good friend Nick, who not only turned out to live one block away from me, but he was in my same program at my same college, and his uncle played at Pescara with Allegri and another Pagano (who I'm not related to, but it's still cool)!
10. If you could change one result in Juve history, what would it be and why?
Champions League final 2017, for obvious reasons!
11. For the ladies: snog/marry/kill?
I'm not a lady, but I'd still marry Marchisio.
12. In the current climate, what do you think Juventus as a club are doing right? What could they do better?
Juventus management definitely has the ability to surprise both positively and negatively. I think their handling of the recent Ronaldo and Kean situations was pretty tone deaf, but then it was really nice to see them fill the empty stadium with children when we had that stadium ban. I think they've pulled off brilliant business with many of our recent signings, but then mishandled Marchisio's departure and left us in a terrible position for Champions League registration this season as we fall far short of homegrown requirements.
Overall, I understand we need to make sacrifices to grow and stay competitive as a business, but I think upper management could do a little better in managing that transition with the fans in mind. And for the love of god, please stop debuting the following season's home kit before the preceding season ends!
13. How do you assess the current Juventus squad?
Wow. It's both really strong, and also a bit of a mess, isn't it? The area that concerns me most is the fullbacks – we sold our best two and replaced them with one who has massively underperformed in the past (and I shudder at the thought of Cuadrado filling in). We have far too many CMs, and no clear plan on how to use the too-many attacking players we have. That being said, we still have Ronaldo, and added the best young CB in the world and the best backup goalkeeper in the world.
So who knows? One thing I've tried to learn how to do as I've gotten older is to stop making my mind up so early and give things a chance to shake out, but that is easy to say when you're now invariably ending the year with another scudetto regardless.
This season could go terribly, as Sarriball takes a while to click, and Sarri himself already has failing health. But this season could also end up with the Champions League, if we're lucky. I wouldn't want to risk predicting either.
14. What does Juventus mean to you?
Storia Di Un Grande Amore!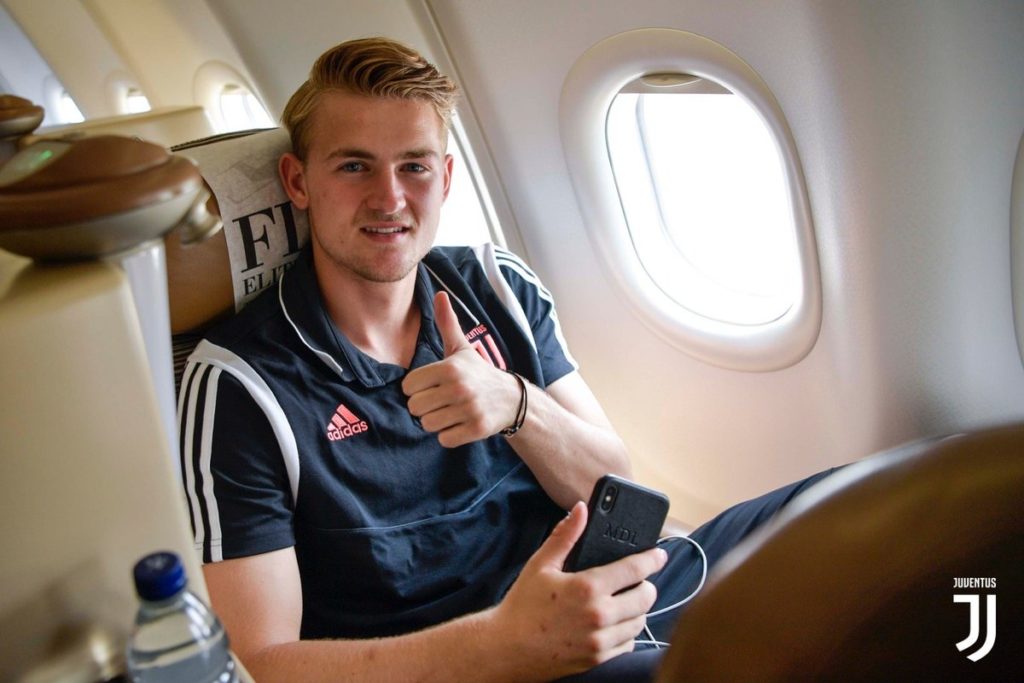 15. If you could sign one player right now, who would it be and why?
It was De Ligt, and we got him! It never works out that way!
I honestly haven't decided on the next player to fantasize over, but I think in a general sense Mbappe is likely to be the best player in the world or closest to it for the longest period of time following Messi/Ronaldo, out of anyone else playing right now.
16. Whats your favourite formation overall?
The 3-5-2 years were some of the most consistently successful, so I guess I remember that formation most fondly, in real life. In Football Manager I almost always go with a 4-1-2-1-2 narrow midfield diamond.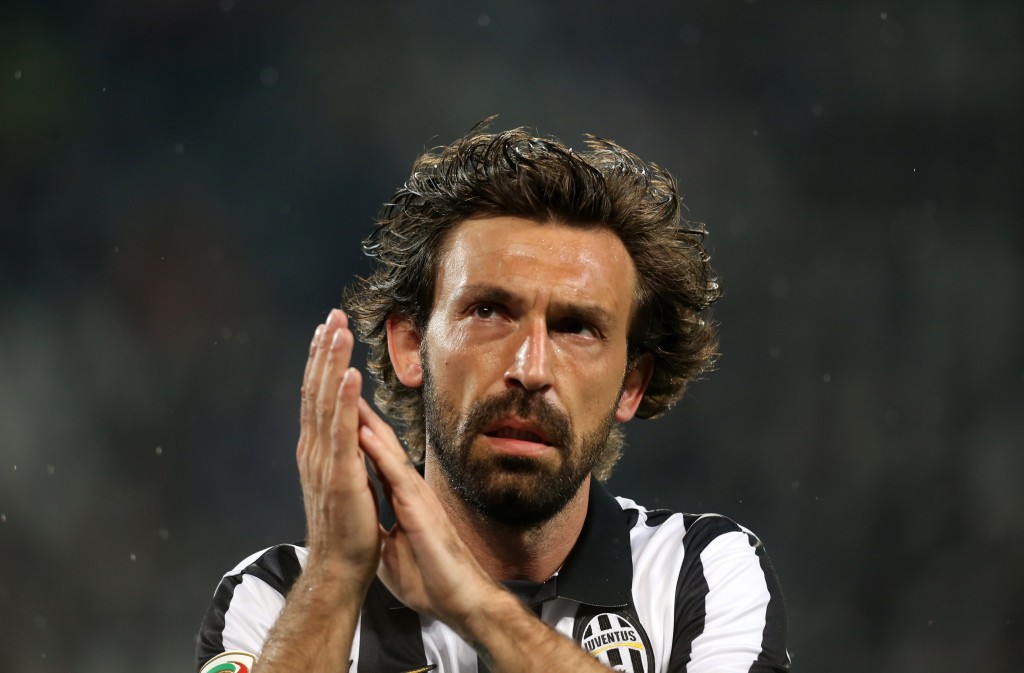 17. Whats your favourite Juventus signing from your time as a Juventino?
It's hard to pick just one (especially when most of my all-time favorite Juve players were already at the club when I started following), but signing Pirlo for free was pretty damn beautiful, wasn't it? There are emotional signings, and there are clever signings, and his was both.
18. Which player did you 'dislike' the most at Juventus and why?
Ibrahimovic is probably my least favorite player, but he left before I started following. It's easy to hate Amauri (remember him?) and, amusingly, I really hurt my knee celebrating the only goal of his I still remember. And, I definitely spent most of my life as a fan actively disliking Ronaldo in both Manchester and Madrid.
But I never felt as personally hurt by a player than Bonucci's betrayal, and just as I started to move on from that he went and threw Kean under the bus after his racial abuse. I'm over actively despising him, but I really loved him before, and now definitely cannot.
19. Have you ever seen Juventus live and if so, how was that experience?
Yes! See other answers.
20. How would you describe Juventus to someone who knows nothing about the club?
We started wearing the black and white stripes first – American referees look like US.
21. What makes Juve different from other clubs?
It's ours! We're not perfect, but there is certainly a lot to admire. (Also we have more trophies.)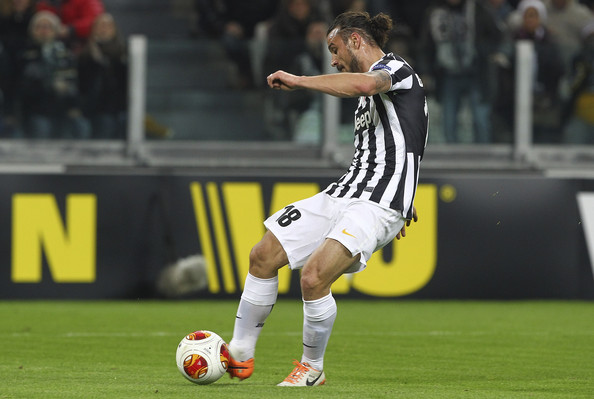 22. Your worst Juventus XI ?

Anelka – Bendtner – Osvaldo
Zebina – Martinez – Melo – Grygera
Andrade – Bonucci – Knezevic
Chimenti
Andrade is unlucky – it's not his fault he immediately broke and lost us a bunch of money. Bonucci is obviously included due to my emotional bitterness and not skill level. As for Knezevic, I don't even remember ever seeing him play (Wikipedia tells me he did in fact turn out thrice), so he's mostly included because of my fond recollection of Aaron Giambattista waxing poetic about how much he hated him in his posts on The Offside.
23. Your favourite Juventus goal of all time?
Perhaps that first one I remember, or the Marchisio worldie vs Inter I would always make people watch in school. Then again, Del Piero vs Lazio in 2011-12 was one of the most emotional as we regained the lead in Serie A with six games to go, with our Capitano scoring in his 700th game with less than 10 minutes to spare. Mandzukic vs Real Madrid in the 2017 final was certainly the best / most impactful I've ever seen live. How could I choose!
24. Least favourite Juventus kit? (I'd put this next to the question about the favorite)
This year's is atrocious and is probably my least favorite home shirt – in fact it's probably the worst shirt in general since that neon green abomination from 2014-15. It's not a good concept, and it's a poor execution of that bad concept. Though 2018-19 grew on me a bit eventually, Adidas has only made one truly good home kit, and that was 2017-18, which was an absolute beauty. I will die on this hill.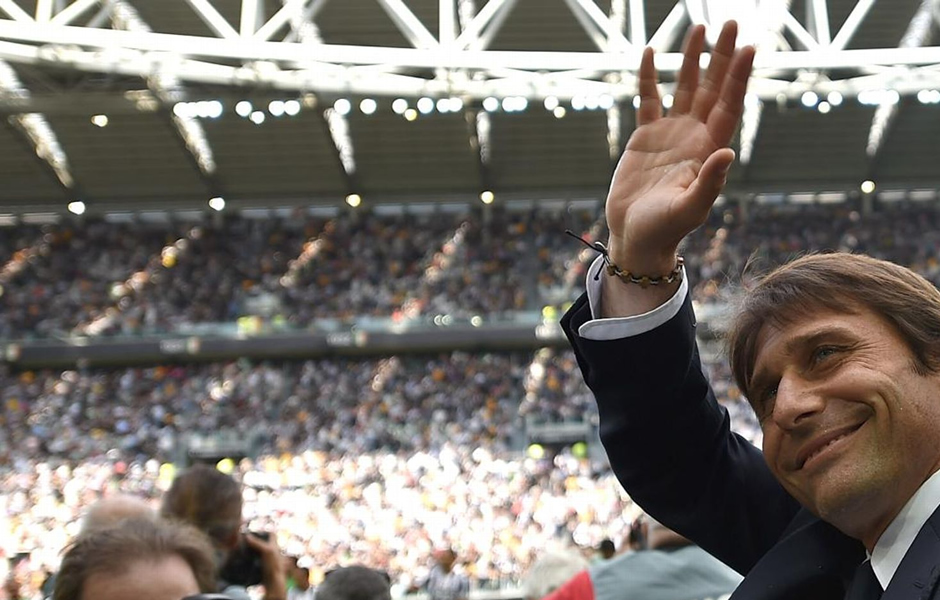 25. Your favourite Juventus coach of all time and why?
It's obviously less than desirable where's he currently ended up, and I suppose that should sour my opinion of him overall, but I've never loved a manager like I loved Conte when he was with us. He truly gave me hope for the first time as a Juventino who had never tasted success before, especially after I met him that first summer. His passion and the way he used it to drag us into the light again will probably be impossible to top in my lifetime, barring perhaps a crazy Champions League story.
26. Your toughest moment as a Juventino?
2017 Champions League Final as explained above.
27. If Juve have ever reduced you to tears of happiness and sadness, why was it in each case?
Man, I guess I did cry a little walking out of the stadium after the 2017 Champions League final, but I was alone at this point, and it had started raining, so not sure anyone really noticed! Nice!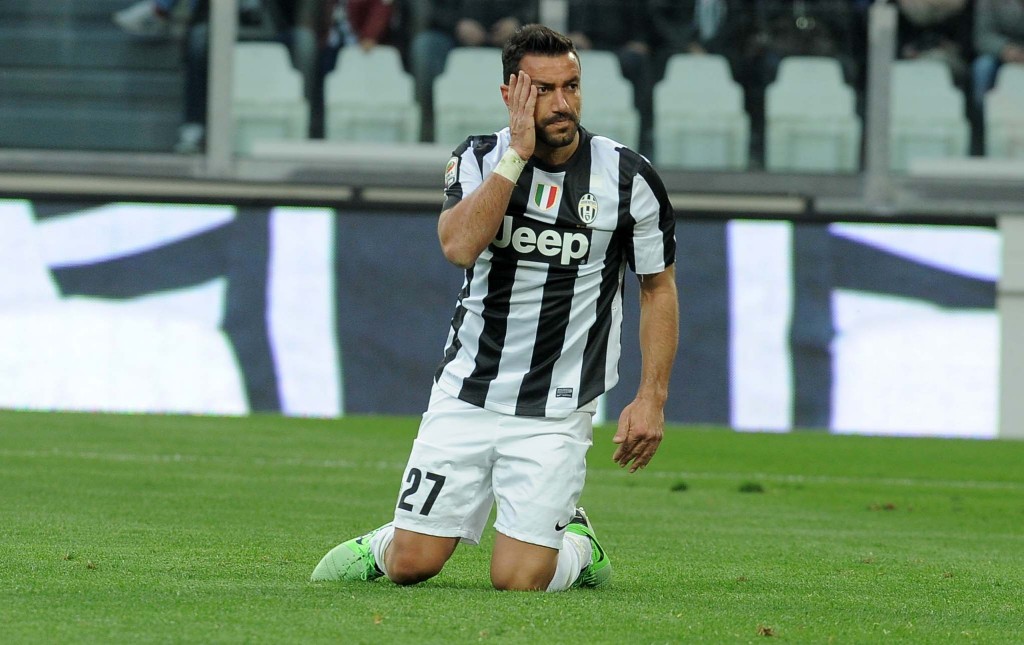 28. A Juve player transfer that exceeded expectations and one that on that failed?

Quagliarella! Desperate for a world-class striker and newly disappointed by whichever one was not signed that year (Dzeko? Aguero?), I groaned in disappointment when he was announced. Then I fell madly in love with him both as a footballer and a person, and he remains one of my all-time favorite players today.
Elia is the opposite. I remember discovering him before the 2010 World Cup and wishing Juve would sign him one day. When he joined (after having played in the World Cup final, no less) I definitely fantasized about him and Krasic running our wings for many successful years like Nedved and Camoranesi had before. That, needless to say, did not work out.
29. A player you feel Juventus should have never sold?
I'm still bitter about Marchisio's departure, and I'm sure anyone who has read this far already knows the many reasons why. (Apparently my Facebook post lamenting his unceremonious layoff was so dramatic some of my non-Juventino friends thought someone close to me had died, and they've made fun of me for it ever since.)
30. Top Juve scorer this season?
Ronaldo again, even if only because Higuain / Dybala are such uncertainties and Costa / Bernardeschi / Mandzukic / Cuadrado are inconsistent goalscorers, leaving him as the only attacking player guaranteed to start the majority of our matches.
31. Who do you think will be our best player overall this season?
Ronaldo will probably turn in the best stats again, though Szczesny or Chiellini could quietly turn in some consistently world-class performances. Pjanic is the only midfielder who I feel is guaranteed to start most matches, the fullbacks are a concerning mystery, and Bonucci / De Ligt will likely be rotating too much for either to fully stand out. I think Costa may be the most improved under Sarri, for what it's worth, as he has a few more gears he can click into that we didn't see much of under Allegri.
32. If you had the chance to play for Juventus, what position would you play and what number would you take….and why?
Striker, because it's one of the 1.5 positions I can play passably. I might choose #7 for the reason I gave above, and #10 would be a big responsibility, but if I am good enough to play for Juve in this fantasy then let's pretend I'm good enough to handle that too!