As the half-time whistle blew at the Millennium Stadium in Cardiff, Wales, on June 3, 2017, I was still reliving the image of Mario Mandzukic producing the UEFA Champions League Goal of the Season, and one that is now in the annals of UCL History as one of the finest ever scored.  You can then forgive me for going into half-time thinking – as I had so often during the 2016/17 season – "this is our year."
Alas, it was not to be.
And now, what?  The current state of affairs at The Old Lady calls for things that are short in supply for Juventini these days: perspective and patience.
Think about these numbers: 45, 32, 31 and 25.
45: Inter were European Champions in 1964 and 1965. After that, they had to wait a whopping 45 years before once again tasting UCL success in 2010.
32: The reigning Champions, Real Madrid, despite being the all-time record holders with 12 titles won, had to wait 32 years between their 6th cup (1966) and their 7th (1998).
31: The current richest club in the world, Manchester United, had a 31-year long UCL title drought before Alex Ferguson's first winning European season in 1999.
25: Bayern Munich had to wait 25 years between titles numbers 3 and 4.
The end of the current season will see the 22nd Anniversary of Juventus' last UCL triumph.  As you saw above, we could do a lot worse than waiting 22 years.  Why does 22 years feel like such a long time, though? Well, since only two clubs have won six of the last ten UCL campaigns, it seems that the norm is for them to wait no more than 2-3 seasons between titles.
That, however, is an anomaly.
The last time in which two teams dominated the competition in a manner comparable to the recent era of Barcelona/Real Madrid was way back in the 1970's: from 1971-1976, first Ajax, then Bayern, each achieved a threepeat.  It's very rare for UCL titles to be concentrated within such few teams over such a short period, though.  The recent trend, atypical as it is, is due to the rise of what I call the "Club of Superclubs" (I know, highly unimaginative, but function over form, right?).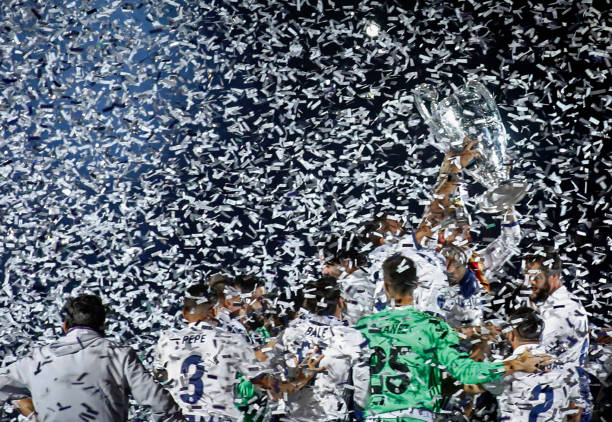 Since 2010, membership in the "Club of Superclubs" has been limited to Real Madrid, Bayern Munich and Barcelona.  Between 2010 and 2016, every Champions League Semifinal featured at least two of those clubs and, on three occasions (2012, 2013 and 2015), all three reached the semis.  Any knowledgeable journalist worth her/his salt today would instantly name all three as the elite clubs in Europe and, therefore, the world.
Yet by the end of last season, something had changed.  For the first time since 2009, only one of those clubs reached the UCL Semifinals.  Granted, it was the eventual winner and part of it was due to chance, since it was drawn against one of the other two (Bayern Munich) in the quarterfinals.  But, I would argue, there was a more long-term factor at play as well: an ongoing power shift within the "Club of Superclubs."
Two teams had the most UCL Semifinal appearances between 1999/2000 and 2008/2009, with five apiece.  One, predictably enough, was Barcelona. But do you know what was the other? Chelsea, a team that only made it past the Quarterfinals once since winning it all in 2012.
Also, do you know which three teams came in second, with 4 appearances each? Again, predictably enough, one was Real Madrid.  But the other two? Milan and Manchester United, two teams that, since 2014, have a combined total of one season in Europe's elite competition (2015/2016, when United failed to qualify from the Group Stage).
And Bayern?  Only two Semifinals in that period.
The point is, things change, and footballing elites are no different.  Just as the 2000-2009 elite changed, the current elite is likewise changing.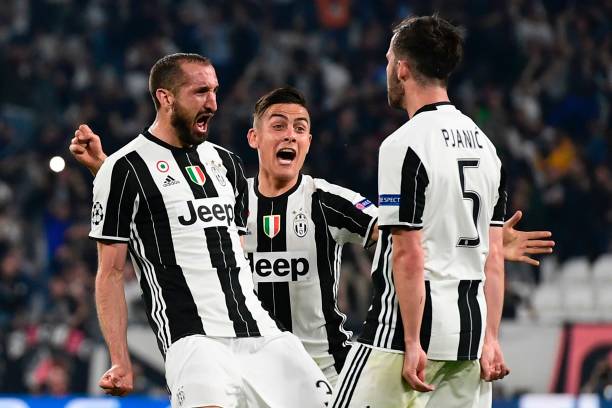 Mind you, statistics and predictions rarely bear this out in real time.  For instance, now that Juventus and Barcelona have been drawn together in the group stage for the 2017/2018 UCL, fivethirtyeight.com's Soccer Power Index (SPI) gives Barcelona a 68% chance of winning the group.  This despite the fact that a) they lost Neymar, b) Juventus decisively beat them last season, even with Neymar on the pitch, and c) to any outsider, Barça seems to be in evident administrative disarray.
The SPI prediction should not be all that surprising.  For the better part of a decade, Barcelona looked (and usually were) practically unbeatable.  However, the 3-0 drubbing that Juventus gave them on aggregate (not to mention in the first leg in Turin) was a definitive signal of a European power shift.
Now, I am by no means suggesting Barcelona are finished as a European powerhouse, nor do I believe that Juventus will walk all over them. But I do believe that Juventus should be perceived as the stronger side and favored to win the group, and it is to this point that all juventini should pay attention.  We will soon be joining the "Club of Superclubs."  The only reason why it has taken us this long lies in our not-too-distant past.
The Old Lady's return to form as a European powerhouse must be assessed in light of its forced stint in Serie B, with all the consequences it generated (starting with, It was a season in Serie B!).  By almost any metric one can apply, Calciopoli destroyed Juventus: it generated a predominantly negative connotation for the club's brand, denied them Champions League revenue for the 2006/2007 and 2007/2008 seasons – harming its UEFA Club Coefficient in the process – and caused many of its top talents to flee the club for greener pastures, only to be replaced by mostly forgettable additions, all of which led to two seasons of mid-table mediocrity prior to the 2011/2012 renaissance.
Given all of the above, the fact that we have reached two UCL Finals when a mere 10 years ago we were only re-joining Serie A, should be taken for the amazing achievement it is.  Yes, I am fully aware that at Juventus, winning is the only thing that counts, so far be it from me to conform with UCL runners-up medals.  The point, however, is that reaching two UCL Finals within the 10 years following our return to Serie A, is an achievement of considerable merit, and a clear sign that, sooner rather than later, we will join the "Club of Superclubs."
Therefore, juventini, do not despair.  We would all love to see our beloved Capitano raise the trophy with the Big Ears.  But even if that does not come to pass, it will not be much longer until our beloved Lady is fully entrenched among the top three clubs in the world and, soon thereafter, finally reaches European glory once again.