Juventus were crowned Serie A champions for a record-breaking 6th consecutive season – Here's what the players had to say.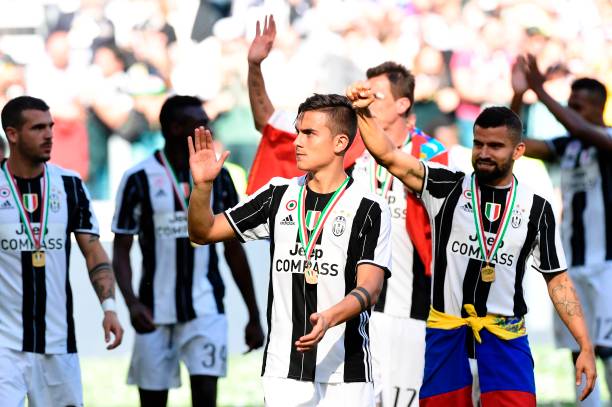 Paulo Dybala
"It's wonderful to score and then have this celebration. I was fortunate enough to do it last year, too.
"What we are experiencing is unique. To have won the Scudetto, Coppa Italia and in a few days play the Champions League Final – we are well aware of the moment we're going through and we want it with all our hearts.
"The celebration with Dani? We do that every day when we get on the training ground. Dani adjusted it this week, as we had a different one and it brought us good luck.
"Fortunately, we didn't have the bad start that we did last season. We dominated the tournament and deserved this Scudetto. We didn't go through any particularly bad spells and are now in the running for a third trophy.
"The new system? there are so many of us in attack, the Coach put us all together and it's a system we really like, because the more of us are there, the better our chances of scoring. It's a bit tighter up there, but we make it work.
"I hope that in Cardiff I won't be sleeping, but celebrating. When I go to bed the night before, I'll imagine my team lifting the trophy."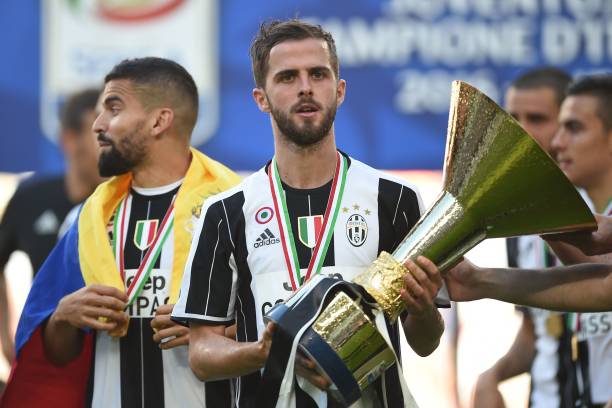 Miralem Pjanic
It was a wonderful week, above all for the Scudetto. It was the work of a whole year and we put so much into it to achieve these satisfactions.
"It's a marvellous day for us players and the club. The first day I arrived at Juventus, the President told me that he wanted to break the record of five consecutive Scudetti.
"However, we still have the possibility of winning a 10th trophy too and we'll try to bring the Champions League home.
"I had played in front of the defence with Luciano Spalletti too. In that position I can start moves from the back and push forward too. I really like this role and, after making many corrections since the start of the season, I think I'm getting stronger."
Andrea Barzagli
"We have been on an extraordinary journey, which began in this very stadium. The more we go forward, the more we want to chase trophies.
"More than a turning point, the change to 4-2-3-1 was a way of giving everyone more responsibility. There were a few dark moments, but we know how to resolve them straight away thanks to a solid group, a club that is right behind us and a Coach who keeps a close eye on the situation.
"The good thing about facing Real Madrid is that you can't take anything for granted or risk underestimating the match. We will all give our absolute best.
"We are in good shape, both psychologically and physically. We've played nearly 60 games this season, but with an objective like that on the horizon, we don't even feel fatigue. We hope to have a great performance.
"We'll train hard, but with joy. That's the benefit of having so many South Americans in the squad…"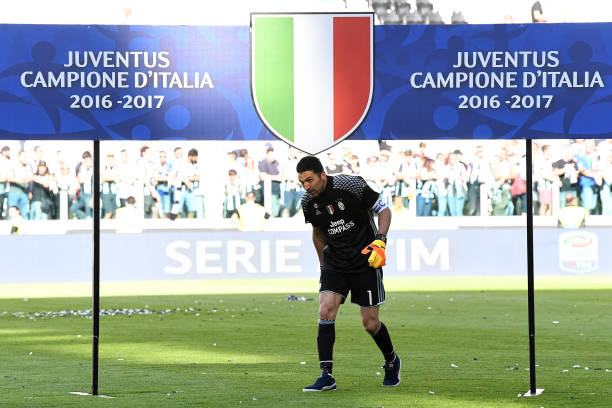 Gigi Buffon
"I thought for a whole week about the Champions League Final with Real Madrid, so I was practically on vacation in Rome and totally embarrassed myself.
"Seeing as I don't like embarrassing myself at the age of 39, I wanted to react. After that ugly performance, we needed to find the right energy again.
"The first time we were the surprise outfit, from then on we started out as favourites on paper. Winning is an enormous sacrifice, because you have to work every day to improve and every draw feels like half a defeat.
"It becomes this addiction to winning."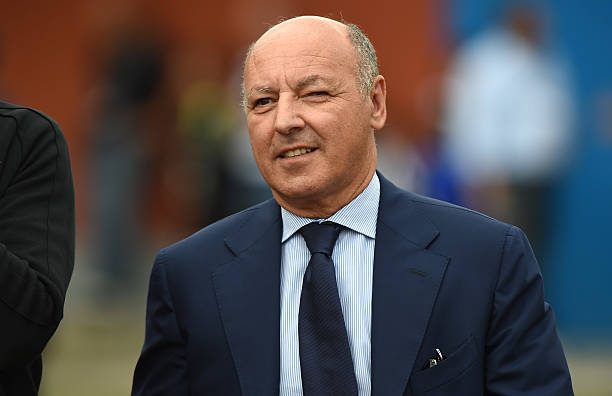 Beppe Marotta
"The first thing Andrea Agnelli did was to create the club structure. We have a great unity with the Coach and players, so achieved this also thanks to the human elements.
"Clearly the economic factor is important, but so is planning and technical decisions. We made more of the brand and increased the revenue, which gave the sporting side of the club the opportunity to buy players of greater quality.
"Compared to the side that won the first Scudetto of this run, the squad now has immense quality and is at the top on a European level too.
"I can confirm we are very satisfied with what he has done and will be very happy to continue with him. We have to meet, but I think that considering the man he is, Allegri will feel his era at Juventus has not concluded yet.
"I think the right mix is to contemporaneously seek young talents who can learn from the long-running champions like Buffon, Chiellini and Bonucci.
"We believe in the culture of work, which has been decisive in our success, so there's no need or desire to seek the likes of Neymar.
"I think we have created a winning model at the club, because everyone knows their duties and what they need to do. Agnelli is a great fan and embodies the Juventus spirit, which is to try to win in every competition we enter."