The following is a guest post from Ammar Ljubijankić- You can follow him on Twitter here.
The time of the year I personally came to dread is finally over. The transfer window of summer 2017 was probably the craziest I've ever witnessed across Europe. Last year, people were in disbelief at Man Utd breaking the world record with the purchase of Paul Pogba from Juventus for €110 million in total and yet it doesn't compare to this year where just three players changed clubs for about €550 million. We may remember this summer as the one that changed football forever.
Juventus, however, did nothing like that. Their CEO Giuseppe Marotta and Director of Football Fabio Paratici have been known for years as 'bargain kings' – buying great players for below market value and almost playing contrarians to PSG as well as Premier League and Primera clubs. Compared to those teams this summer was no different. There was no revolution, no 'bombastic' names like Marco Verratti or Kylian Mbappe. Their total net spend was slightly over €21 million.
Many fans have not been happy with that as they expected major changes after the dreadful loss in Cardiff. The aforementioned duo in charge of Juventus transfers did not budge. They did not overreact to one really bad game and ignore many great ones before that. They just added a few well rounded tools for Max Allegri's disposal and greatly increased the depth of the roster. In my opinion that was the right move and in this article I will try to explain why I think so.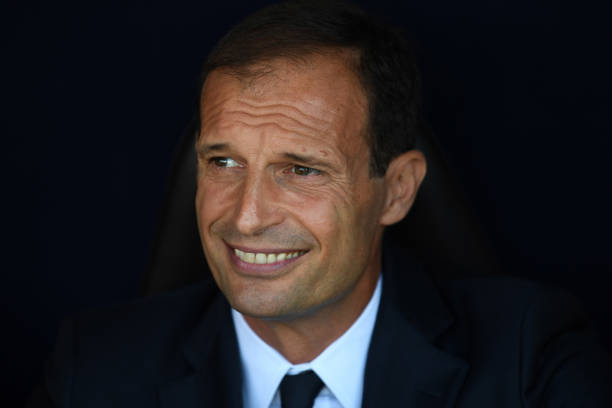 Ever since Allegri decided to ditch the old 3-5-2 formation and switch to much more modern 4-2-3-1 back in January of last season I was concerned with one thing – depth. Under Allegri Juventus had never finished the season playing the same formation they started with at the beginning. The reason behind the changes was that he always missed one or two players to complete the puzzle he had in his head. In his first year, Juventus started the season playing with Conte's leftover system – 3-5-2. After some bumps and bruises he changed that to his signature formation – 4-3-1-2 – even though he didn't have the players for it (Arturo Vidal played the '1'). Next summer the board failed to provide him with a real 'trequartista' so he had to go back to 3-5-2 after an awful start to the season while switching between 4-4-2 and 4-5-1 systems also.
And then finally last season. After a lot of injuries to key players and some pretty uninspiring football for the first part of the season Allegri hit the nail on the head. He changed to the current 4-2-3-1 system which, combined with good health, allowed him to field his best attacking players and unleash the full potential of the team. After a regular end-of-season meeting with the board Allegri decided to stick with it and he, Marotta and Paratici finally worked under a clear understanding of the players he needed and the system they'll be playing in. After this mercato my main concern previously mentioned – depth – has banished. But first, let's start with the departures.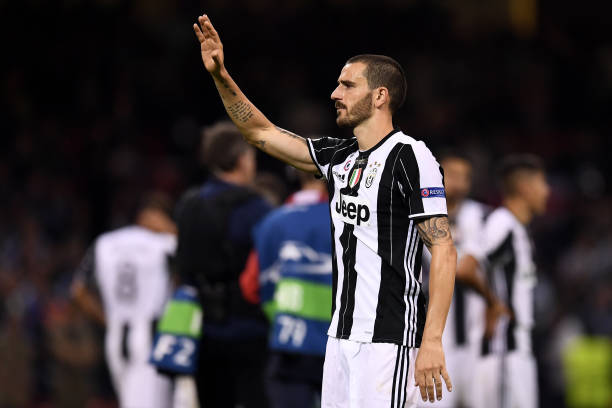 Leonardo Bonucci was supposed to be a leader of Juve and Italy for years to come in the eyes of many supporters and maybe even wear the captain's armband at some point. It is easy to understand the shock and disbelief after he was sold to Juve's biggest historical rival – Milan.
I personally was never a huge Bonucci fan. For many years he was too error prone, lacked control and concentration, and always seemed to make crucial errors (deflections) in big games. With years and experience, he made a 180 degree change. I have enormous respect how he developed into, in my opinion, on of the top 3 center-backs in the world, with his passing and creativity from the back line being what separates him from everyone else. But even last summer there were rumors he could leave and his wife later confirmed they probably would've left for England if their youngest son didn't get sick. So I was prepared and almost expected he would leave at some point. Not to Milan though.
When the rumors about Milan first came out I was understandably sceptical. I even made a joke on Twitter which gained some attention and came back to bite me.
Juventus will undoubtedly miss Leonardo, but as always, the team comes first. Last season Bonucci signed his own release form with a questionable attitude towards Allegri and if rumors are to be believed, some teammates as well. Their relationship seemingly irreparable – the club chose Allegri over Leonardo and his transfer was inevitable. That combined with his refusal to leave Italy left Juventus with only one choice. Milan paid €42 million for his services and considering a huge boom in prices later on as well as Bonucci's quality, they got a bargain. Juventus lost a top 3 player in his position, but also avoided a huge distraction in the locker room.
On the pitch Juventus will miss his passing and creativity more than his defending in my opinion. Some of that has already been demonstrated in first 3 official games of the season where Juventus had problems taking care of the ball and playing from the back. Allegri will look to shift the balance and give other players more freedom to create with Alex Sandro already trying more longer passes from the back and Mario Mandžukić and Gonzalo Higuain coming deep for the ball and finding Dybala, Pjanić and Cuadrado in space behind them. Allegri will also count on a big step-up from Daniele Rugani with a crucial season ahead of him.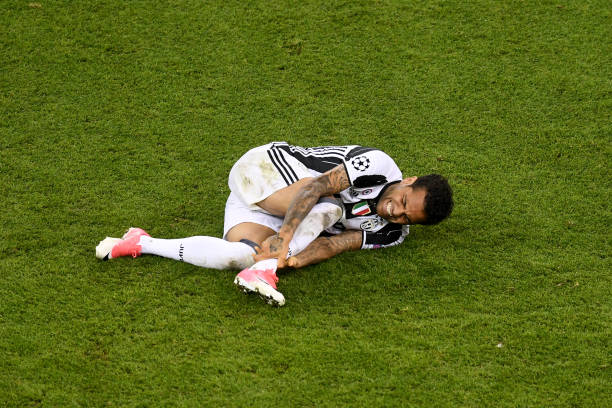 Daniel Alves had an up-and-down season. He came on a free transfer from Barcelona last summer as the most decorated right-back in the history of football. Juventus was counting on his experience and winning mentality to carry them over the hump in Champions League. It didn't work out, although Alves had some huge performances in the knockout stages.
With that being said, I think fans are suffering from bias based on his recent performances and forgetting how dreadful he was most of the year. That does not take away from how good he was in Champions League, but it does show that Juventus can survive with questionable performances from the right-back position as Alves' play before February wasn't something to write home about. At first he struggled to fit in a rigid Italian style, then he got injured, but came back stronger.
He finished the year in good form and the two games that brought the most attention, and were most definitely his best, came against AS Monaco. He scored one and assisted on two more goals in that semi-final duel, but there is one more thing to consider – he played as a right winger with Andrea Barzagli as right-back. Now, Juventus definitely don't have a right-back as good as Alves during that stretch, but they do have wingers who can hopefully replicate that.
Alves then made matters worse and created controversy with his early exit. He attacked Marotta in one of his Instagram posts saying Juventus CEO was lucky to have him as a player and accused him of only caring about money. Then he rubbed salt in a still open wound posting his boots from 2015 CL final in Berlin where his then team Barcelona beat Juventus 3-1 and finally gave a really silly interview back home in Brazil where he admitted telling Juventus new #10 Dybala that he needs to leave Juventus in order to reach his full potential. Many Juventus fans were understandably irked by that behavior and you can count me among those who are not too sad to see him leave.
Other than these two high profile sales following players also left/had their loan moves made permanent: Lemina, Rincon, Neto, Cassata, Romagna, Donis, Zaza and Coman. The club did very well to profit from Mario Lemina who was promising but never developed much and Norberto Neto who signed for free. They also recouped what they paid for Rincon and earned almost €20 million from youngsters Cassata, Romagna and Donis. Now, the arrivals: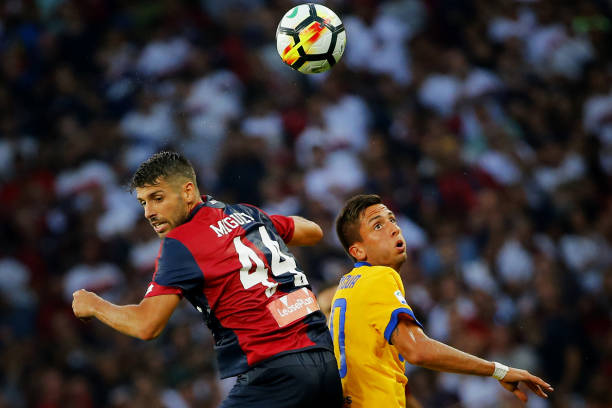 Rodrigo Bentancur has long been touted as one of the most promising South American youngsters. Juventus did a great job securing a first-buy option on him when they sold Carlos Tevez to Boca. They activated his €9.4 million buyout right before it expired in April and after it was expected he would move on loan in his first season, he earned Allegri's trust and survived the mercato deadline in a Juventus jersey. He will stay in the first team and quite possibly play an important role this season.
Allegri already showed his trust by giving him his debut in a very hot and historically tough away fixture at Genoa last weekend. After all, this is not your typical 20-year-old coming to Europe from South America. He played 25 games and close to 2000 minutes for Boca last year. He already has a decent amount of experience and plays with an attitude and maturity uncharacteristic for his peers.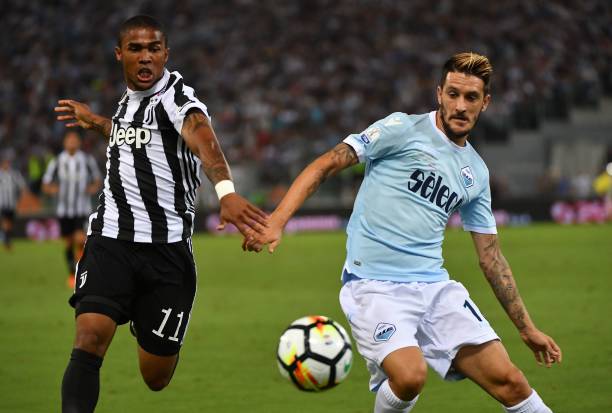 Douglas Costa was a forgotten superstar this summer. He shined under Pep Guardiola in his first year at Bayern, but lost his step a bit last year. Accused by some for a lack of effort and work ethic he will certainly be motivated to play at his best and secure a permanent deal after he signed on loan with an option to buy next summer. He hasn't played as much as people wanted him to so far because Allegri always takes his time to integrate new signings, but he will probably be a regular starter down the line. Gives incredible speed, dribbling, dynamic and the explosiveness Juventus certainly lacked at times.
Mattia De Sciglio – Once dubbed the 'new Maldini', he was a major disappointment for many Milan fans. Now he reunites with the coach who gave him his debut at Milan and has a perfect environment to resurrect his career. He wouldn't be the first reclamation project Juventus brought back from the dead, but he is certainly not what Juventus fans expected after Alves left. At worst he is hopefully a sturdy backup and a 'soldatino' who can cover both flanks.
Wojciech Szczesny was always one of the most talented goalkeepers around but never showed the commitment and mentality to be the best. He had a great season last year and now comes to learn and eventually succeed the best keeper to ever play the beautiful game. No matter who comes after Gigi leaves it will be a big disappointment and a downgrade, but Szczesny has talent to be a good stopgap.
Federico Bernardeschi is personally my favorite signing this summer, but not necessarily someone I expect a whole lot from right away. He will need to mature and earn his place in a team that aims very high. This was already shown in the clubs reluctance to hand him his preferred #10 jersey and he handled that like a champion. He will need to do the same with his playing time this year as he only featured in 20 minutes so far. With his speed, technique, intelligence and work rate he could be a star one day.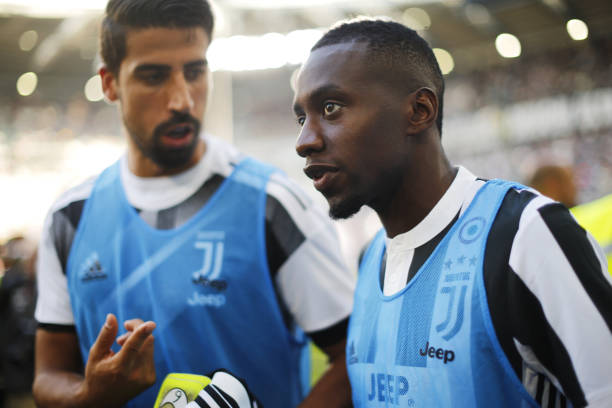 Blaise Matuidi was one of my favorite midfielders around for a long time. He is a very experienced international and knows how to win trophies. I wanted him badly last summer, but was not as enthused this year. Part of it was that he lost a step last year and part of it is he is far from great, technically speaking. I thought we needed a more technically gifted player next to Pjanić to help with playing out of the back, especially with Bonucci no longer here.
However, I went back and looked at his performances in the 2016 European Championship where he played in the same formation (4-2-3-1) with Paul Pogba as his partner. It surprised me how well he played as I expected him to struggle with opponent pressing, but he always had a great passing percentage and great movement off the ball. Obviously he is not the most creative midfielder, but he mitigates that because he is very smart, fast, literally never stops running and plays simple football. He already made a difference in the game versus Genoa with some really smart runs forward that opened up the space for Pjanić. He will also help Mire with his aggressiveness and work rate as Sami Khedira has simply been way too passive on the pitch.
I know many fans felt underwhelmed that he was our big signing in midfield, but let me also ask you this – which world-class midfielder was out there that was available for transfer or which world-class midfielder changed clubs this year that Juventus failed to capitalize on? There are simply not a lot of options out there and the club didn't feel like experimenting with another unproven player next to Bentancur and injury-prone Marchisio and Khedira. Matuidi gives security and stability right away while also leaving space for a better/younger midfielder in the future.
Benedikt Howedes was probably the most unexpected signing this summer. His name wasn't mentioned until the transfer was almost done, but he already picked up praise from a lot of fans. An experienced and solid German international has been one of the most reliable players in Joachim Low's defense. He played every single minute during Germany's 2014 World Cup run (as a left-back) and almost every minute during 2016 European Championship (as a center-back and right-back). He also won the most tackles by a defender among top 5 leagues last year. Leader, reliable and versatile – he is exactly what Juventus needed to at least mitigate the effects of Bonucci's departure. Also, expect him to play a lot at right-back as Allegri likes to switch shapes during games and try to confuse the opponent.
Now, how you grade this mercato probably depends on what you thought of last year's team. If you thought that team was good enough already and only needed to add depth to improve you're probably really happy about the overall results. If you didn't then lets hope the play and results on the pitch win you over. Just look at this depth and versatility throughout:
I belong to the former group. Although the defence has been downgraded with two great players leaving, Barzagli and Chiellini ageing and being no less injury prone, with Medhi Benatia there is reason for optimism as Daniele Rugani will finally get his chance to shine. I also believe we upgraded midfield and attack; Matuidi and Bentancur are certainly upgrades over Rincon and Lemina, while attack is much more potent with two natural wingers in Costa and Bernardeschi added to the already solid Mandžukić, Cuadrado and forgotten Pjaca from last year.
One disappointment for me is not being able to bring Leonardo Spinazzola back. He would've added even more speed, technique and versatility to the team. Hopefully he has a great year again and comes back even hungrier or we try again in January, perhaps after Atalanta loses a step in all competitions.
Some fans were also unhappy with failure to sign Keita and/or Schick. I'm more disappointed by Schick because he was already 'ours', but I simply never considered those players priorities because we already have a complete team up front and a few really promising youngsters in Kean, Pjaca and Orsolini in the same positions as those two.
Also consider that with a good year from them, we could see Caldara, Spinazzola and Lirola come back to replace Lichtsteiner, Asamoah and Barzagli next summer. Those three along maybe Emre Can on free could give us four free players to round up the roster for next season before it even begins. But now I'm getting way ahead of myself….