The following is a guest post from Alex Limosani – You can follow him here on Twitter
There's been an abundance of reports coming from various parts of Europe linking Juventus players to other clubs and linking other clubs' players to the Bianconeri. The purpose of this piece is to sort through all the speculation around these players and provide a percentage on the likelihood of the transfer happening.
Juventus have seldom made "big moves" (whether an acquisition or a sale) in the January transfer window and I don't expect it to be any different this time around. However, Juventus do use the January transfer window to lay the groundwork for a potential transfer in the summer transfer window or sign a player and leave him on loan until they feel he is ready to wear the black and white shirt. For example, last year they had secured a deal with Olympique Lyonnais for 22 year old Corentin Tolisso for July 2017, however the club opted not to pursue the transfer for reasons unknown. Another example is the official signing of Atalanta defender Mattia Caldara for €15m plus add-ons who will be joining the club in July 2018. Thus, I expect Juventus to use the month of January to either secure deals for July 2018 or complete the signings of younger players who will wear the Juventus jersey at some stage in the future.
Before I get into the rumours and percentages, I would like to remind you of the club's stringent transfer policies that the management abides by:
Never keep a player against his will

Make sure the squad is competitive enough to win Serie A and Coppa Italia as well as reach at least the Quarterfinals of the Champions League

Make sure there is a bias in the squad towards experienced players with international experience

Exploit opportunities on the market such as players with expiring or expired contracts
Potential Outgoing Midfielders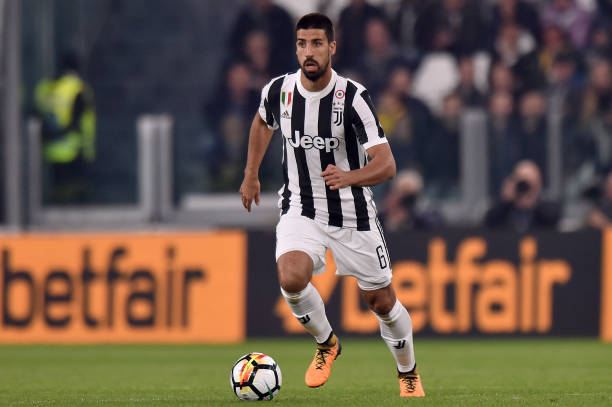 Sami Khedira (30% in July)
Big Sami joined the Bianconeri in summer of 2015 via a free transfer from Real Madrid. His contract expires in June 2019, but there's been a lot of talk about the German international joining an MLS team after this summer's World Cup. Khedira hasn't hid the fact he would like to play in the MLS some day in the future. Here are some quotes of his with Italian newspaper La Repubblica in March 2017:
"I can see some travelling in my future,"

"I will go to America, but not yet. I want to play at the highest level for a few more years — I still feel good physically and mentally.

"I want to win the Champions League and I want to defend the World Cup title with Germany and all of this would not be possible if I went to the USA or China."
Given Khedira's age as well as the wide selection of talent in Germany's midfield, this will likely be his last World Cup. It remains to be seen if he'll still have the desire to play at a high level despite perhaps not playing in a World Cup after 2018. Another question I ask myself is whether or not Juventus want to make a profit on him before his contract expires. A departure is nearly impossible in January, but I think there's a chance he leaves in the summer.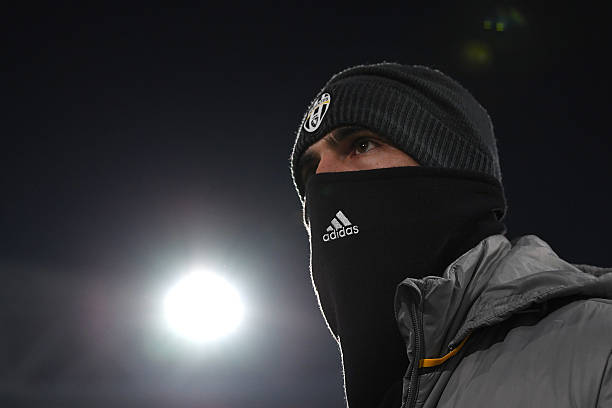 Stefano Sturaro (15% in January, 30% in July)
Once dubbed the "next Gattuso", Sturaro joined the Bianconeri from Genoa in January 2015. He was bought to add some steel in the future Juventus' midfield, however his development did not meet the expectations of the club. He's been most recently linked with Newcastle and Valencia and valued at €20m –  I believe there is somewhat of a chance of him being loaned out rather than being sold. Furthermore, for some reason, I feel Mr. Allegri and the Bianconeri management have a soft spot for Italian players with grinta.
Incoming Midfielders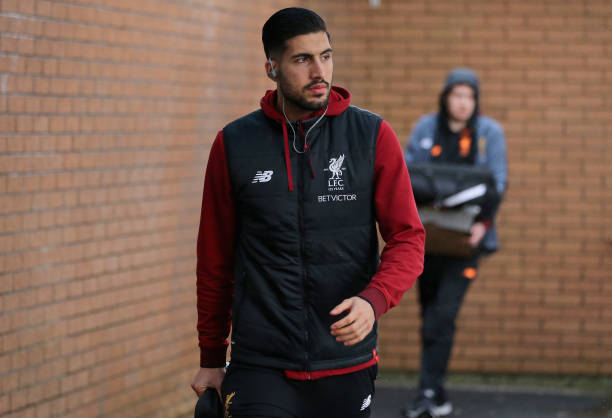 Emre Can (20% in January, 80% in July)
Juve's been linked with the Liverpool midfielder since last summer while Beppe Marotta has made no secret that the club is interested in the Turkish-German midfielder.
"I won't deny he is a player we too have monitored and many important clubs will try to close a deal over the next few weeks. We are tracking the situation, nothing more."– Giuseppe Marotta
Moreover, Can himself said he was flattered by Juventus' interest.
The player has been linked with all of Europe's top clubs, but several sources (including Gianluca Di Marzio) claim he is very close to Juventus. Emre Can is so convinced by Juventus' project that he is reportedly rejecting offers from Bayern Munich and Manchester City. Di Marzio reported that Juventus offered Can a 5-year contract worth €5m per season as well a big signing bonus. There is a good chance this happens as his contract expires in June 2018 and he is free to negotiate with other clubs as of February 2018. Whether he will be an addition to the midfield or a replacement for Sami Khedira however, is yet to be known. Can is unlikely to join Juve in January but there is a strong possibility he joins in the summer.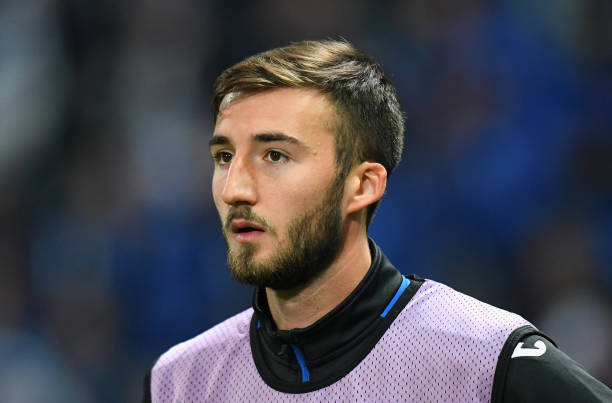 Bryan Cristante (25% in July)
This is perhaps the breakout season for the young Italian-Canadian. The Atalanta midfielder would cost approximately €25m and it's been reported by Sky that Juventus and Inter will be competing for his signature this summer. Its no secret that Juventus are almost always interested in the best Italian talent but this deal definitely won't happen in January as Atalanta are aiming for a European spot and are playing Borussia Dortmund in the R32 of Europa League. Much will depend on his performances of the rest of the season but I wouldn't rule out a summer move if Juventus fail to get Emre Can.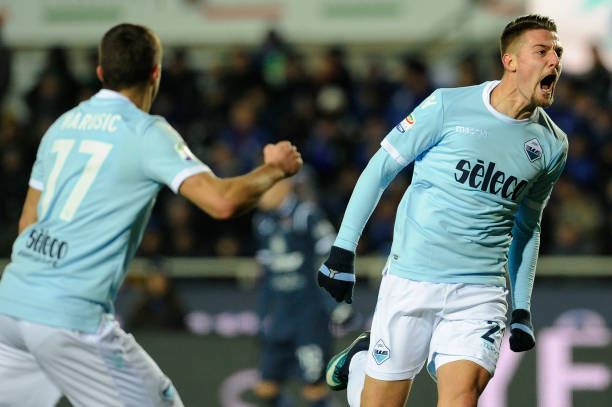 Sergei Milinkovic-Savic (10% in July)
Nicknamed Il Generale in Italy because he is the commander and chief in his team's midfield, Savic is an all-around midfielder who can tackle, pass and score. There seems to be quite a few comparisons between the player and Manchester United midfielder Paul Pogba who left Juventus for €105m. Milinkovic-Savic strikes me as someone with a no-nonsense approach, thus with the right team and environment, he can flourish into one of the best in the world in his position. Fabio Paratici was seen at the Lazio-Atalanta game in December to watch the Biancocelesti midfielder along with Caldara and Spinazzola (both of whom will be joining the club in July 2018). Juventus tried to sign him last summer by offering Lazio something in the €50m range but were kindly rejected. It seems as though Lazio will be demanding a fee close to what Paul Pogba was sold for and It was recently reported PSG was willing to pay €170m for the player… It's very difficult seeing Juve matching that offer, even with a sale of a big player. Landing Milinkovic-Savic in the summer would be utopia.
Outgoing Defenders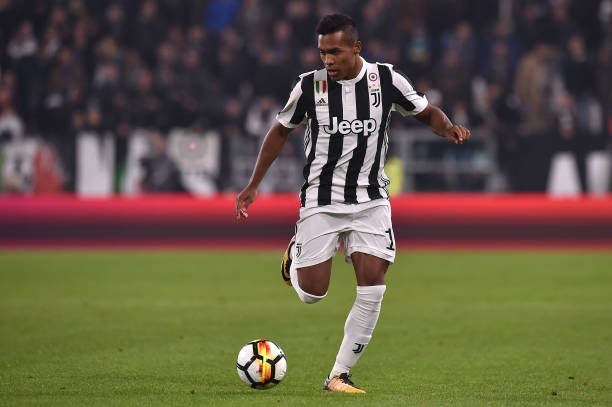 Alex Sandro (15% in January, 60% in July)
Alex Sandro had a sensational season last year, attracting interest from several English clubs who are reportedly willing to pay up to €70m for him. Juventus refused to sell as they had already sold Bonucci and Dani Alves and weren't prepared to deplete their defence any further without signing an appropriate replacement.
We're now in January, and the rumours are back insisting Manchester United are willing to pay at least €60m for the Brazilian left-back with some sources saying its unlikely he gets sold in January, but a move in the summer may well be possible. According to the reliable Romeo Agresti, contract extensions for Alex Sandro have been put on hold and both parties will make a decision by the summer, bearing in mind that Executive Director Giuseppe Marotta never keeps a player against his will – Let's see how he deals with that in the summer. My guess is Alex Sandro will not be wearing a black and white jersey by August 2018.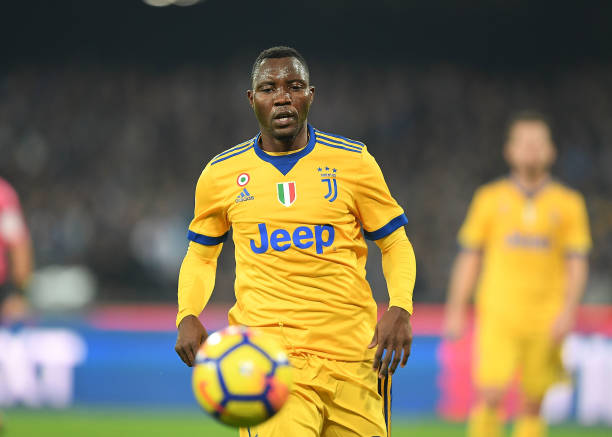 Kwadwo Asamoah (20% in July)
There was a lot of talk of the Ghanian potentially joining Turkish club Galatasaray for a fee in the €10m range last summer but Juventus were reluctant to sell. From my understanding he is searching for more playing time and moreover, it has been reported by several sources in Italy that the club is working on extending his contract with my guess being the club are looking to demand a higher transfer fee. I think his departure is contingent on Alex Sandro staying at the club, which as I've mentioned earlier, I'm not that confident about.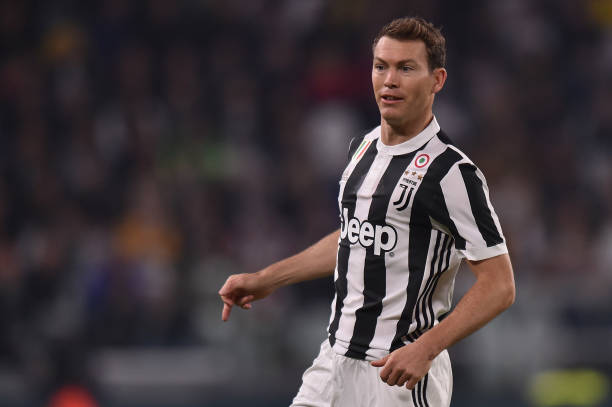 Stephan Lichtsteiner (90% in July)
I want to take a moment to thank Lichtsteiner for his services during the last 6 years of Juve's trophy-laden campaigns. His displays of professionalism when he was not selected for the Champions League squad for 2 consecutive years will forever be appreciated by Bianconeri fans, however, he is now almost 34, and his performances have really declined since last year and the time has come to move on. Goal Italia journalist Romeo Agresti claims its very likely that the Swiss Express will leave in the summer on a free transfer.
Incoming Defenders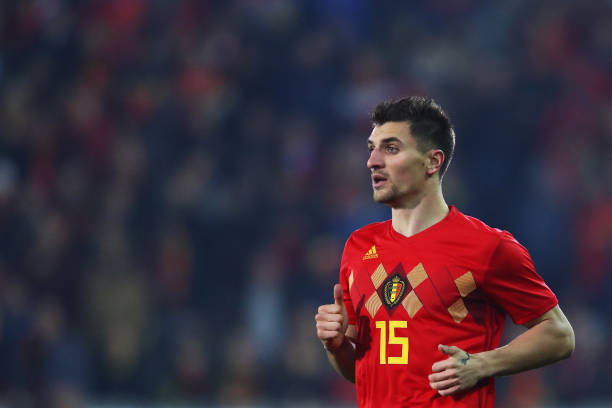 Thomas Meunier (20% in July)
Thomas Meunier must of thought he was going to be Paris Saint Germain's starting right-back in the 2017/2018 season due to the departure of Serge Aurier… That was until the Parisian club signed Dani Alves on a free transfer from Juventus. Meunier would be a fantastic replacement for the aging Lichtsteiner as he fits the profile of a Bianconeri player and strikes me as someone who possesses the soldier-like qualities that are always appreciated by Juventus supporters and management alike. Qualities such as professionalism and integrity, moreover, I believe hes someone who would have no problems adapting to the Serie A style of play (much like his former teammate Blaise Matuidi). My concern is how Mister Allegri will deal with his potential arrival while having De Sciglio at his disposal and Spinazzola coming in June 2018.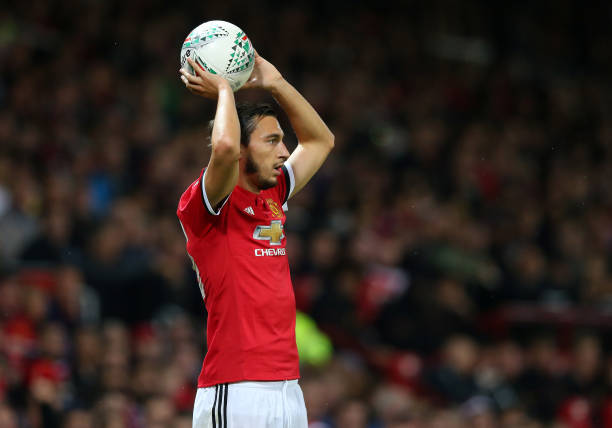 Matteo Darmian (30% in July)
I see more of a possibility of Juventus acquiring Matteo Darmian than Thomas Meunier due to the simple fact that the former is Italian. Juventus were linked with the Manchester United fullback last summer but there was nothing concrete, however, perhaps Juventus management like the fact he has international experience with Azzurri (he has 36 appearances). I can see Juve improving his career much like they did with Mattia De Sciglio. He can play either on the left or right and would come at a relatively low price (perhaps in the €15m range).
Emerson Palmieri (40% in July)
The Roma full-back had an exceptional season last year and he was perhaps the best left-back after Alex Sandro in Serie A, unfortunately he tore his ACL in the last game of the season against Genoa and only played his first game this year against Torino in the Coppa Italia. Let's see if he can regain the form he had during the 2016/2017 season. Juventus see him as a potential replacement for Alex Sandro, if the Brazilian asks to be sold in the summer. In addition, he's only valued at €20m and Roma would need to sell to keep up with their financial budget; Its the kind of deal that makes sense for both clubs.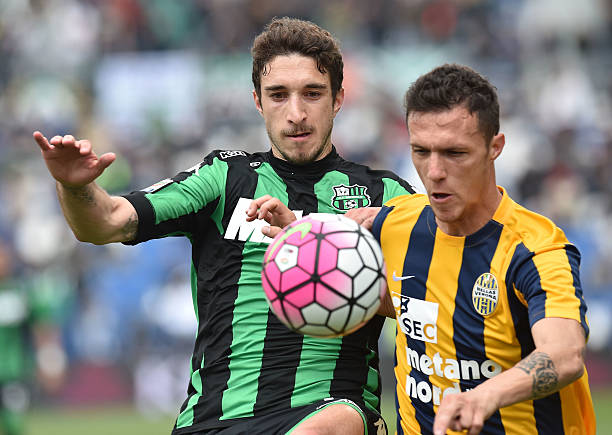 Sime Vrsaljko (20% in July)
I love the idea of having Croatian players at Juventus, perhaps its because I think they'll play with the same passion and intensity as Mandzukic. Mario will certainly teach new Croat's joining the team to play with grit and determination, qualities that are at the essence of being a Juventus player. Vrsaljko has had a difficult time adapting to life at Atletico Madrid and is possibly seeking pastures new, given that he's been linked with a move back to Italy with Napoli and Juve being the clubs interested. Reports suggest that he has an agreement with the former, but a move in January is unlikely. In the summer that could change and I could see Juve trying to capitalise, should they fail to get either Meunier or Darmian.
Outgoing Attackers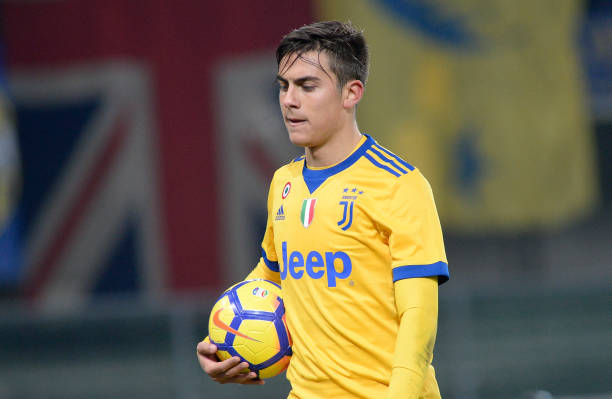 Paulo Dybala
Last but not least, let's discuss the potential departure of La Joya. I'm writing this right after the Juventus vs. Hellas Verona game where Dybala just finished scoring a brace. Do I think he will leave this summer (I won't even mention January because that is completely out of the question)? No. I think Dybala loves life in Turin and the club wants to build the future of the team around him. When speaking with Sport Mediaset on August 14th 2017, he said the following:
"I'm very happy at Juventus. I want to grow here. If the president wants me to, I'll stay here forever".
Despite rumours to the contrary, the reason Dybala was benched for the games against Inter, Bologna and Roma were not due to fitness levels nor due to tactical changes. When attending the Champions League Round of 16 draw, Vice-President Pavel Nedved said this about Dybala:
"I'd advise him to focus on his football and make lots of sacrifices in his private life and train to the maximum"
Keeping Nedved's comments in mind, coupled with the fact that his new agent (who happens to be his brother) is allegedly offering Paulo to big clubs in Europe, it strikes me as La Joya trying to get a new contract with Juventus. His previous agent seems to have gotten Dybala a contractual agreement whereby Juventus has more control over the image rights of the player. Thus, all this drama behind the scenes is the genesis of Dybala's weak performances as well as speculation surrounding his future at Juventus. When asked about Dybala's situation, Marotta said:
"A good club must support the activity of its players, so we are prepared to resolve the issue and help him out of certain knots" [December 30th , 2017]

I want to thank you for reading this article. I also want to thank Rav for allowing me to express myself on this platform. It gives me great pleasure to provide Juventus fans with some of my thoughts on the transfer activities of the club. I wish you a very happy new year and all the best for 2018! Fino alla fine.