With the transfer window almost upon us, we round up the big rumours so far this summer and rate the likelihood of certain deals taking place.
This will be an ongoing series spread out of the course of the next two months – We begin by casting an eye over the biggest names linked with Juventus so far.
Transfers In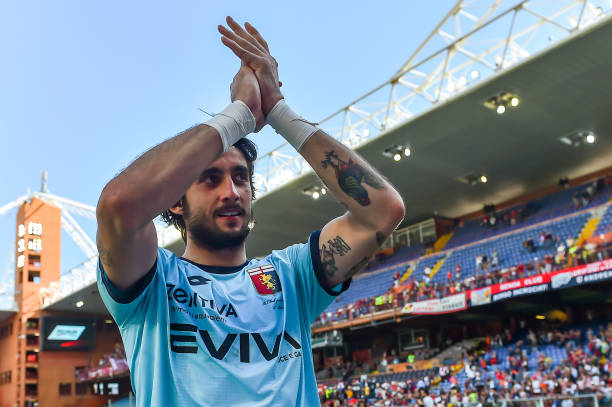 Mattia Perin
The signs are encouraging, with all three parties to the deal speaking favorably about a possible transfer. For his part, Perin seems very eager to move to Juventus, despite facing competition from Wojciech Szczęsny for the No.1 spot –  Surprising when you consider he could likely walk into the soon to be vacated GK spot at Napoli or just about any other club in Serie A:
"Knowing that I'm one of their objectives makes me very happy. Not everyone is liked by Juventus. That alone is a source of pride for me. I'm very happy.

"Is the deal done? I don't know, but it's clear that if there was the possibility, I'd join them. We'll see, also with Genoa. We'll listen to all the possibilities, but then again: to be a Juventus objective can't be anything but a source of great pride for a player. It'll be a choice that I'll make in the next few days.

"Do I dream of playing in the Champions League? If I leave my home, Genoa, it'll be precisely to pursue this dream. Therefore, I'd like to do it with a team that allow me to play on these kinds of stages. I want to see if I can. I think I can play my cards right.

"Scared by Szczesny? I endured some bad times because of injuries, but I feel strong. I won't say it's a walk in the park, but I think I have the strength to overcome such difficulties. I repeat, I'm aware Juventus are a great club, that I'll find another great goalkeeper and there will be space for me to play.

"Ready for the competition? Yes, and did I mention that I'm competitive? I'll sweat every day, I'll try to always do my best and make it difficult for the Coach. It'll be an important year to grow.

"Buffon? For me, when Gigi stops, we're a group of goalkeepers who want his Azzurri jersey. That's also my objective and I hope to earn it. I've already spoken to him. He's been a reference point for any goalkeeper in the world. I think he'll go down as the best of all time."
[Source: Football Italia]
Genoa director of sport Giorgio Perinetti confirmed that "Juventus are the first side we'll meet" [Telenord] to discuss Perin while his Juve counterpart, Beppe Marotta, was full of praise for the 25-year-old keeper:
"…I won't hide that we'll go in search of a high calibre goalkeeper. Perin is a high calibre goalkeeper, but there's a long way between where we are now, starting a negotiation, and defining the relationship."
[Source: Football Italia]
For a keeper, who seemingly has his pick of clubs this summer, to speak so openly about wanting to join Juventus is telling. It's the kind of deal that Juventus would strive for given the player ticks so many of the boxes: Young, Italian, held in high regard by his peers, capped at every level for the Azzurri, agile, dynamic and most importantly, he understands fully what it means to play for Madama.
The very reliable Gianluca Di Marzio and Romeo Agresti wrote yesterday that a €15m deal is in place so it seems Mattia may be one of our first signings for the 2018/19 season.
Likelihood of happening: 8.5/10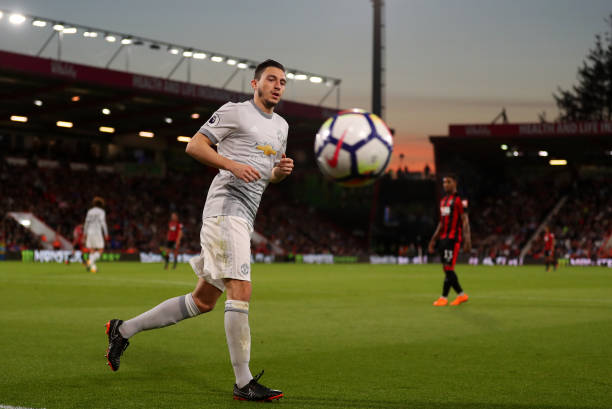 Matteo Darmian
Gazzetta Dello Sport, Sky Sport Italia and a few other reliable types all reported that Juventus have reached an agreement to sign  Manchester United full-back Matteo Darmian:
Darmian will sign a 5-year contract with Juventus. Juventus have closed a deal with Man United for €13m. (GdS)

— Khaled Al Nouss (@khaledalnouss1) May 25, 2018
More recent reports suggest that there may be a sizeable difference between what Juventus are prepared to offer and what United will happily accept for the player, however negotiations are ongoing and by all accounts, the player is keen to return to Italy.
While it's not the type of signing that will have Juventini shouting from the rooftops, Darmian is the kind of player that could easily bounce back to form and return to some semblance of the of the marauding right-back that he was at Torino, shortly before his move to the Premier League. In his pomp at I Granata (around 2014/15) he averaged 2.6 tackles per game, 1.30 interceptions, 1.7 clearances, scored four goals and provided four assists in a team that was woefully unequipped to play in two competitions. Not bad form and at the time I suspect many fans would have welcomed a signing of his calibre. Spending two seasons playing a bit-part role for United won't have helped his confidence much, but personally speaking, I get the sense he's the kind of player that would flourish back home in Italy. Given the lack of realistic alternatives and the price involved, I think it's worth a roll of the dice to see if we can squeeze 3-4 more seasons out of him.
Likelihood of happening: 7.0/10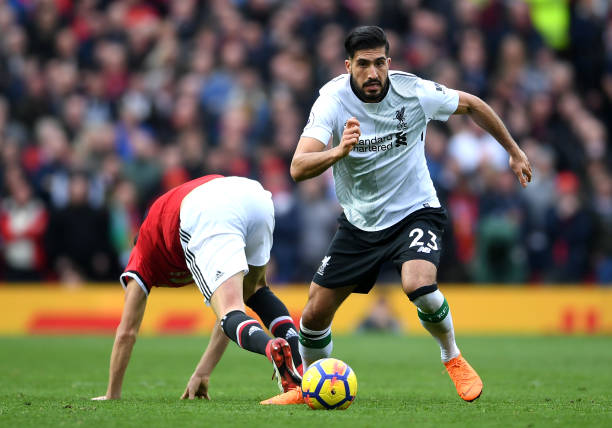 Emre Can
No transfer rumour has gained quite as many headlines over the course of the last 12 months as Emre Can potentially joining Juventus. I'd attribute a large part of that to him playing in the Premier League for Liverpool and his availability on a free transfer this summer, the kind of move that Beppe Marotta lives for. In recent months, Can has been linked with Manchester City, Bayern Munich but the strongest rumours date back to last year when Juve made an attempt to sign him in the closing part of the summer transfer window. Since then, the chatter has been incessant with the Italian papers reporting almost every other week that the deal was in different stages of completion, however Marotta clarified the situation a few weeks ago, setting out exactly what he expected to happen:
"It's clear that his position makes him appetising to many clubs. I'm optimistic for Juventus; we've got a great chance. "The operation will be completed, positively or negatively, within the next 10 days."
[Source: ESPN]
More recently, Sky Sport Italia's Gianluca Di Marzio reported that the deal had finally been agreed upon with the announcement imminent and a medical expected in the coming week:
DEAL DONE FOR EMRE CAN! [Di Marzio] pic.twitter.com/9I9HWj59UM

— Juvefc.com (@juvefcdotcom) June 1, 2018
While no transfer is ever complete until the player has undergone his first training session at Vinovo, I think it's safe to say Can will be one of, if not the first signing for the club this summer.
Likelihood of happening: 9.0/10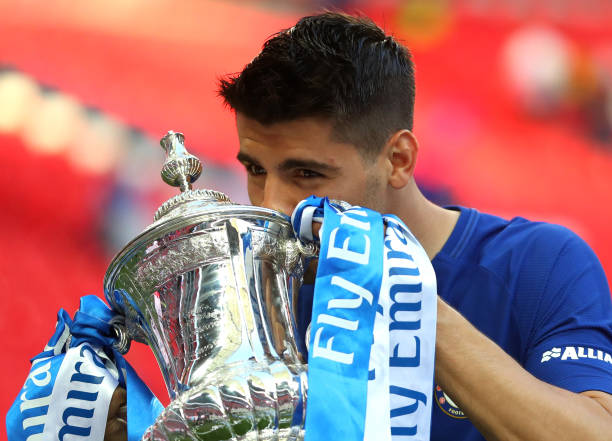 Alvaro Morata
Morata has had a mixed start to his time in England managing just 15 goals in 48 appearances in his debut season for Chelsea. The general sentiment around his contribution seems to be varied with Antonio Conte opting to start Oliver Giroud in the latter part of the season as well as in the FA Cup Final against Manchester United. The first mummerings over a potential return to Turin started at the end of April, shortly before RAI reported that Morata had reached an agreement with Juventus over a transfer this summer. Reports from Gazzetta Dello Sport, Sky Sport Italia and other usually reliable types suggested that the move would be similar to the one that bought Juan Cuadrado to Juve – An initial loan for a year or two with an obligation to buy at a set fee. Morata being pictured with Fabio Paratici in Milan two weeks ago helped fan the flames, despite reports that the meeting was entirely coincidental. Marotta didn't flat-out deny the reports, but suggested that the Juve attack is fine as is:
"Every day, players are being linked with us. Morata has a great memory of Juventus and he would like to savour it again, as would many others. At the moment, though, these are just rumours. We have a world-class attack as it is."
[Source: ESPN]
Morata has a certain degree of versatility to his game but still has a way to go in terms of showing the kind of mental fortitude required to make it at the top. He can drift in and out of matches and needs the crowd to be on his side for him to flourish. Thankfully, I think he's well loved in Turin having played a key role in both seasons at Juventus, scoring key goals in the league, Coppa Italia and Champions League. It's entirely possible that with the long summer ahead, Juve may lose a striker somewhere along the line and were they to reach an agreement with Chelsea, it wouldn't be beyond the realms of possibility to see Alvarito back in the black and white. For now, it seems like there's a way to go and talks of a move seem premature, given the host of forwards Juve have on their roster.
Likelihood of happening: 6.0/10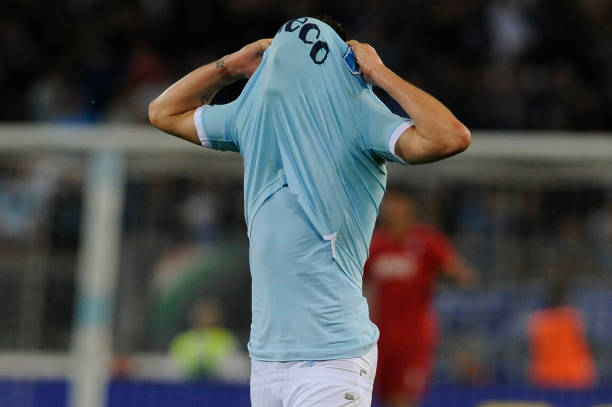 Milinkovic-Savic
We now delve into the realms of fantacalcio, the staple of Tuttosport, Calciomercato and others where the implausible becomes a regular fodder for front pages. Of all the supposed Juve deals that are reported with regularity, Milinkovic-Savic is the most tantilizing and on the face of it, perhaps the most out of reach. The midfielder has had another standout season, winning praise from all over Europe, which has invariably led to reports that Manchester United or Real Madrid might seem the most likely destinations. When asked about a possible move to Juventus, Lazio chairman Claudio Lotito made his feelings on the matter quite clear:
"There's no way he can go to Juventus because Juve don't have the money to buy Milinkovic Savic"
Source: [Tuttosport]
In a potential deal of this nature, the factors not in Juve's are pretty evident, but worth reiterating:
– The cost would probably exceed €100m, and that's not taking into account his salary. Juve would probably need to sell a player [or two] to fund the deal.

– Lotito and Marotta don't have the best relationship following last summers failed pursuit of Keita Balde.
– If there are multiple offers for the player, allin the same ballpark, it's more than likely that Lazio will sell to someone other that Juve, especially as it'd be almost certainly be a club outside of Italy.
Despite the obstacles and seemingly impossible nature of a transfer to Turin, Gazzetta Dello Sport reported just last week that Juventus have already had an €80m bid for the player rejected. If there's any truth to it, it would suggest SmS is indeed a target for Juve and there may be some substance to the story –  IlBianconeri reported on 22 May that part of Allegri's discussions with Juve on the season ahead involved some specific targets, the main one being SmS. Speaking to the press shortly afterwards, Marotta gave little away:
"He's [Savic] a great talent, but I want to clarify that we also consider market value, we haven't ventured down this path,"
Source: [Football Italia]
For now, we only have Beppe's official word on the matter…..which means precious little – When asked about Gonzalo Higuain and Miralem Pjanic a few summers ago, Beppe insisted they were out of Juve's reach, shortly before he signed both in the space of a few months. If I were to speculate, I might venture that Manchester United have no pressing need for Savic at present, Real might feel the same, he possibly doesn't fit the profile Barcelona would want while PSG may not be able to splash out too heavily this summer. It still leave's a few clubs that would have the money to spend on a midfield who's star is only on the rise……Juventus being one of them.
Likelihood of happening: 6.0/10
That's it for part one; in part two, we'll look at some of the more recent rumours circulating the Bianconeri before moving on to those players that may be leaving the club this summer.