Juventus v AC Milan

Coppa Italia Final – Wednesday, 9th May – 20:00 GMT – Stadio Olimpico

---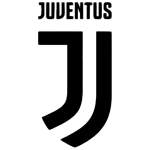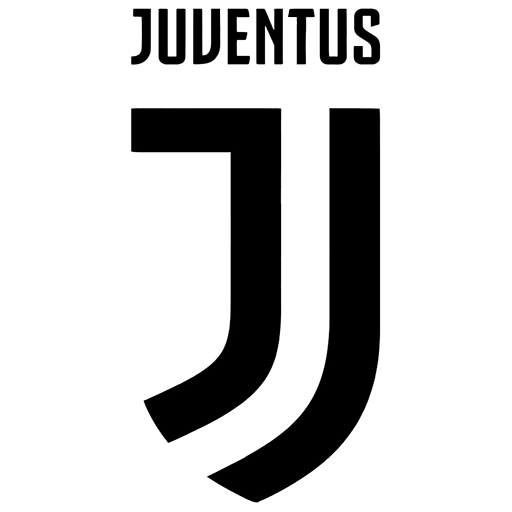 Juventus
Another rather underwhelming showing by the boys, but they pulled out another win and the Scudetto, the seventh in a row, is in the bag with Napoli dropping two more points against Torino. Thankfully the Partenopei did not hold it together down the stretch, because Juventus' product on the pitch has been mediocre, but they still made a few plays to bring home some seminal results. To be honest, though, Napoli looked cooked a few weeks ago, but they summoned all their remaining energies for the Stadium clash that re-opened the whole thing. After that, they went back to their previous form.
Juventus and Napoli have been juggernauts all year long, but they really arrived at the end of the season as lame ducks limping towards the finish line. The Bianconeri had just a little more experience and a deeper roster and that was the difference in an historically great title duel. Juventus hold a six-point lead with two games left, the head-to-head record is tied, but the goal difference is just too big for Napoli to close it.
Back to the Bologna game, Massimiliano Allegri fielded a very weird lineup and probably overthought it, with Kwadwo Asamoah as centre-back in a three-man defence, Juan Cuadrado and Alex Sandro covering the whole flanks, Paulo Dybala and Gonzalo Higuain upfront and, more importantly, Douglas Costa on the bench. The approach was too soft, we left too much to the opponents and created pretty much nothing. We ended up conceding on a penalty because Gianluigi Buffon did not see a Bologna player closing in on Daniele Rugani, who was fortunate not to be sent off, even though the foul was not that big.
Luckily, we course corrected at half time and unleashed Douglas Costa, who once again wreaked havoc. Sebastian De Maio netted an own goal to level, then the Brazilian assisted both Sami Khedira and Paulo Dybala. The game was basically upside down compared to what it should have been, low rhythm and defensive in the first half, aggressive in the second. Well, I guess it does not matter now.
The last meaningful game of this long season will take place on Wednesday, against Milan in the Coppa Italia final: the Old Lady will be looking for its 13th success and the fourth in a row. Giorgio Chiellini is suspended but he would not have played anyway since he is hurt. It looks like Mario Mandzukic will be able to play, but that will be determined on whether his wound still risks an infection or not. There have not been any updates on Benedikt Howedes, so we will have to assume he is out of the coaches plans. Mattia De Sciglio and Stefano Sturaro have resumed practicing, so they might be on the bench, but neither was expected to start.
Medhi Benatia was benched at the weekend despite the coach opting for an ill-assorted back-line: should he not feature in this one as well, it would mean that something has happened behind the scenes because he has clearly been our best centre-back in the past two months, despite some key howlers. It will be interesting to see who will be picked to pair with him in case. Generally, the backup goalie has played in the previous finals, but that should not be the case on Wednesday since it is Gianluigi Buffon's final act. This will be actually be his first Coppa Italia final, which is kind of funny.
UPDATE: It looks like Mario Mandzukic will start at centre-forward with Gonzalo Higuain on the bench, Kwadwo Asamoah at left back and Juan Cuadrado sticking at fullback.
Probable lineup:
4-2-3-1: Buffon; Cuadrado, Barzagli, Benatia, Alex Sandro; Khedira, Pjanic; Douglas Costa, Dybala, Mandzukic; Higuain. 
Injured players:
Chiellini (hamstring), Howedes (quad). 
Suspended Players:

Chiellini. 

AC Milan
Milan have given us fits in the last few finals and they certainly need the trophy more than Juventus do. It would allow the new Chinese regime to start off on a positive note and they would also clinch the qualification to the group stage of the Europa League, without the risk of having to go through the whole play-off like they did this season, should they finish in seventh position.
They floundered after we defeated them back at the end of March, drawing with Inter, Sassuolo, Napoli and Torino and even losing at home against Benevento. Then they got back on track with two wins over Bologna and Verona, which allowed them to re-take control of the race to qualify to the second continental competition.
Not much has changed stylishly compared to the previous encounter since they continue to rely on a pretty vanilla 4-3-3, that has proven to be best way to arrange all their weapons: Hakan Calhanoglu has continued to elevate his play, Giacomo Bonaventura and Suso are tough to deal with and Patrick Cutrone has confirmed to be their best striker, even though for some reasons Gennaro Gattuso has not consistently deployed him, giving minutes to Nikola Kalinic and André Silva.
Lucas Biglia is trying a miraculous comeback from a back fracture: he is in the squad list, but still questionable. If he was held out, Manuel Locatelli and Riccardo Montolivo would battle to start in the heart of the midfield, with the youngster as a slight favourite. Alessio Romagnoli has recovered from a hamstring strain, Suso is available after a knock, so they will have something very close to their best XI out there on Wednesday night.
Probable lineup:
4-3-3: Donnarumma; Calabria, Bonucci, Romagnoli, Rodriguez; Kessie, Locatelli, Bonaventura; Suso, Cutrone, Calhanoglu. 
Injured players:
Conti (knee). 
Suspended Players:

None. 
Juventus v Bologna Performance Statistics
Formation