Juventus v AC Milan

Serie A Week 30 – Saturday, 31stMarch – 19:45 GMT – Juventus Stadium

---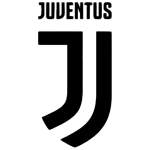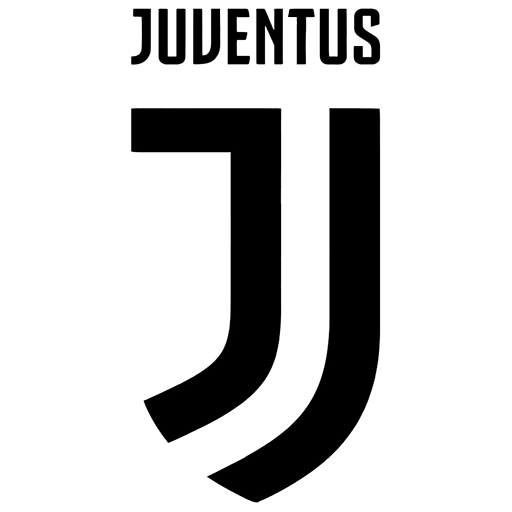 Juventus
Juventus were unable to find the back of the net in the last outing against SPAL. Unfortunately, when you put together a winning streak you become increasingly due for a stinker and that happened in Ferrara as the whole squad had an underwhelming showing and did not manage to put consistent pressure on their back-line. Kudos to the opponents, of course, who played with great intensity and clogged up all the spaces.
It would have been nice to keep a four-point cushion for a little longer, but things did not work out in our favour in this case. The Bianconeri have a harder schedule, but they host the final encounter between the two clubs. In any way you try to predict how the Scudetto race will unfold, it always circles back to that massive clash.
It had not bite us till the last game, but in these circumstances you truly miss not having a difference maker off the bench and the injuries of Federico Bernardeschi and Juan Cuadrado deprive us of just that. The emergency is over though, as the Colombian winger will be called up for the Saturday bout and the former Fiorentina attacker does not need surgery and will be available next week. Hopefully everything has healed in his knee and he will not have any problem moving forward.
As usual, some nicks and bruises in the international break. Alex Sandro and Sami Khedira got hurt with their national teams: the left back returned to Turin before playing, but the official update, while making it clear that the injury was not overly serious, was pretty murky about his recovery time. Massiliano Allegri was still in a 'wait-and-see' approach about him in the pre-game presser. The German midfielder reassured that his knee ailment was not serious. They could both be held out this week, but they are not expected to miss a lot of time.
Giorgio Chiellini skipped the games with Italy with a hamstring ailment, but he is good-to-go and will start. Stephan Lichsteiner will play on the right and Kwadwo Asamoah likely on the left considering Sandro's issues. The usual doubt is between 4-2-3-1 and 4-3-3 and it hinges more on how the coach sees the game rather than on Khedira's condition. Mario Mandzukic has not played great lately, also due to lack of fitness, hopefully the break helped him on that front. The first tactic is reportedly the favourite, but I would not be surprised to see a bolstered midfield in this one.
Rumours swirled in the past two weeks about the fact that Asamoah has reached an agreement with Inter for a Bosman move in the summer: the Ghanaian has put his career back on track as a left back in the last calendar year after a series of injuries and he has been a very trustworthy backup, but clearly the management is prepared to lose him with Leonardo Spinazzola getting a chance in that position next year.
UPDATE: Mario Mandzukic is out with a last-minute contusion, so Khedira will be back in the lineup and it will be a three-headed attack, while Claudio Marchisio has a small chance to start over Khedira.
Probable lineup:
4-3-3: Buffon; Lichtsteiner, Benatia, Chiellini, Asamoah; Khedira, Pjanic, Matuidi; Douglas Costa, Higuain, Dybala. 
Injured players:
Bernardeschi (knee).
Suspended Players:

None. 

AC Milan

Milan have won five games in a row, seven in the last eight rounds. Their last victims were Chievo, Genoa, Roma, Sampdoria and SPAL. They have prevailed in all sorts of ways, both crushing opponents or going mano-a-mano with them and beating them in the final minutes. André Silva brought them six points in the last couple of matches with late-game blitzes. They have built a good lead over Sampdoria and Atalanta for the sixth spot and they reached the Coppa Italia final; they might even be able to challenge for a Champions League spot in they keep it up.
Gennaro Gattuso gets most of the credit for their surge: he revived and unified a group that had grown tired of Vincenzo Montella, streamlined the tactics and started using a consistent XI. He has consistently trusted Patrick Cutrone, perfectly identifying that a squad full of creators needed a killer like the youngster rather than a ball-handler like Nikola Kalinic to work better. In his 4-3-3, Hakan Calhanoglu is maybe the only one not in his natural position and he does not have the usual traits of a winger, but he has experience on the left and can still be dangerous because of his skillset, even though he is not speedy. Giacomo Bonaventura and Suso, often miscast by the previous coach, are doing much better now.
Gattuso has not re-invented the wheel, but he hit all the right notes to make the team rally. Their manoeuvre is not overly complicated, with Leonardo Bonucci and Lucas Biglia mostly orchestrating it from the back and Suso and Calhanoglu serving as their main creators upfront. Cutrone, Bonaventura and Frank Kessie play perfectly off them and the first two in particular are lethal in the box. The two wingers do most of their damage scoring-wise from distance or on set pieces. In the last few games, the Spaniard is sending in a multitude of left-footed "hook" crosses from the right flank, which are hard to get for the goalkeeper and extremely threatening because with such trajectory the defenders can be caught ball-watching while another player sneaks behind them.
While their defence is not at the same level as the top teams in the League, it has become a little stingier: Leonardo Bonucci has cleaned up some mistakes and Davide Calabria and Alessio Romagnoli have grown a lot. Gianluigi Donnarumma has had some blunders here and there and has not consistently worn the Superman cape like a year ago, but he is still capable of monster performances.
For reasons unknown, Nikola Kalinic has a chance to unseat Cutrone in this one, even though before the break he once did not make the squad list for lack of effort in practice. André Silva was also tried late in the week with the rest of the starters, so maybe it is just gamesmanship from Gattuso to blur the waters. They also have the option to use a two-headed attack in their back pocket, taking out one midfielder or Calhanoglu, but they usually spring that only when they are pushing to score in the final part of the game.
We have won six times in a row at the Stadium against the Diavoli, but they did hand out some tough losses to us in recent years even when they were not in a great state. They are peaking now, so the Old Lady is in for a demanding challenge.
UPDATE: It looks like the last two key goals might thrust André Silva into the XI. He is a little more mobile and lighter than Cutrone.
Probable lineup:
4-3-3: Donnarumma; Calabria, Bonucci, Romagnoli, Rodriguez; Kessie, Biglia, Bonaventura; Suso, Cutrone, Calhanoglu. 
Injured players:
Mattiello (ankle), Borriello (calf). 
Suspended Players:

None. 
Juventus  & AC Milan Performance Statistics
Formation